Cleveland Cultural Gardens
Centennial Peace Plaza progress
April 28, 2020
The first of the Cleveland Cultural Gardens was established in 1916 making the Gardens over 100 years old. The Cleveland Cultural Gardens Federation (CCGF) is the non-profit volunteer-led group that governs the Gardens. They decided to honor the centennial by making a gift to the community in the form of the Centennial Peace Plaza.
The motto of the CCGF is "Peace through Mutual Understanding" and the Plaza is designed to be a gathering place for the community to share music, dance, art, education, camaraderie and share ethnic heritages.
The multi-ton medallion is just a few feet away from the much-traveled MLK Boulevard so will be a focal point of the Plaza.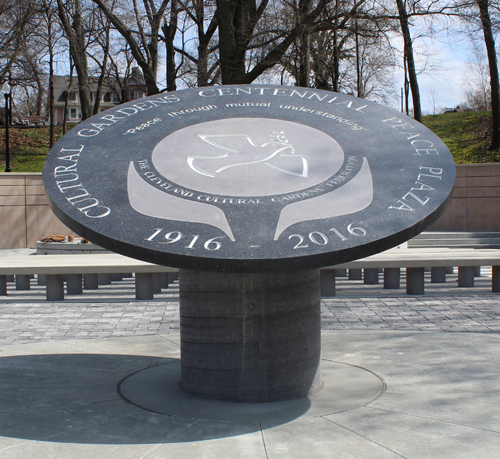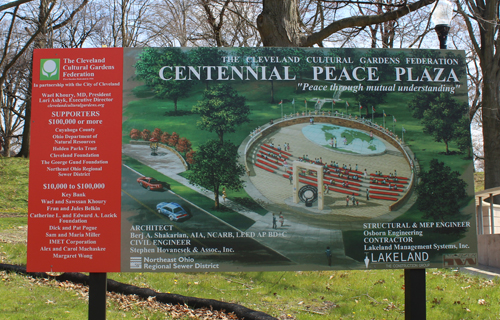 The Plaza is almost completed. Here is a virtual look at its status as of April 28, 2020.

Take a walk to the plaza with Dan Hanson in this video.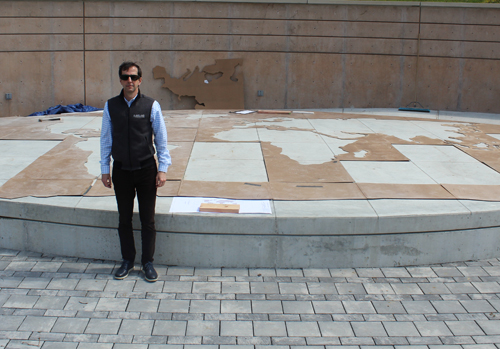 Lakeland Construction's Jose Casanova in front of the stage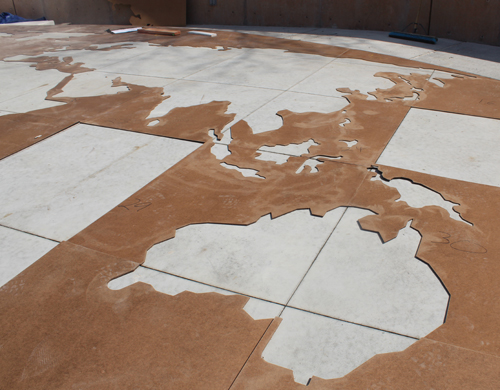 Etching the world map on the stage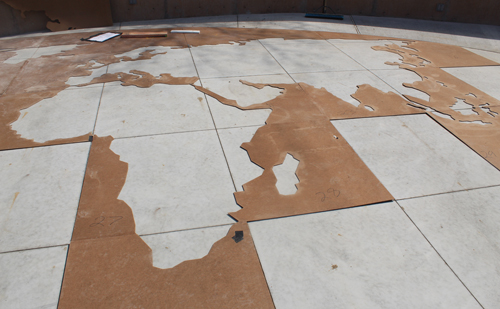 In this video, Dan Hanson speaks with Lakeland Construction Project Manager Jose Casanova as workers etch a map of the world on the stage.





Come back soon for more updates on the Plaza.

***
Want to learn about ethnic and cultural events in Cleveland such as this? Sign up for the free eNews and every Tuesday evening you will receive a free e-mail listing the next week's events. It's easy and free.

Select 'WEEKLY' when you fill out the form for the free weekly eNews.
***
---
---
Top of Page
Back to ClevelandPeople.Com Community and Special Events