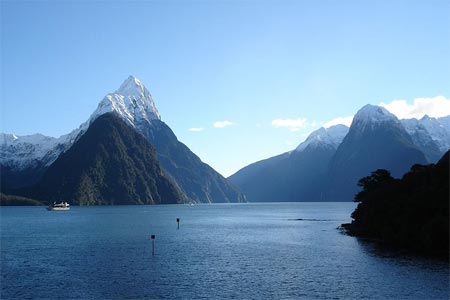 Milford Sound, one of New Zealand's most famous tourist destinations
New Zealand
New Zealand is an island country in the south-western Pacific Ocean comprising two main landmasses (commonly called the North Island and the South Island), and numerous smaller islands, most notably Stewart Island/Rakiura and the Chatham Islands.
The Polynesian Maori reached New Zealand in about A.D. 800. In 1840, their chieftains entered into a compact with Britain, the Treaty of Waitangi, in which they ceded sovereignty to Queen Victoria while retaining territorial rights. In that same year, the British began the first organized colonial settlement.
A series of land wars between 1843 and 1872 ended with the defeat of the native peoples. The British colony of New Zealand became an independent dominion in 1907 and supported the UK militarily in both World Wars.
New Zealand's full participation in a number of defense alliances lapsed by the 1980s. In recent years, the government has sought to address longstanding Maori grievances.
(facts courtesy of CIA World Fact Book)


---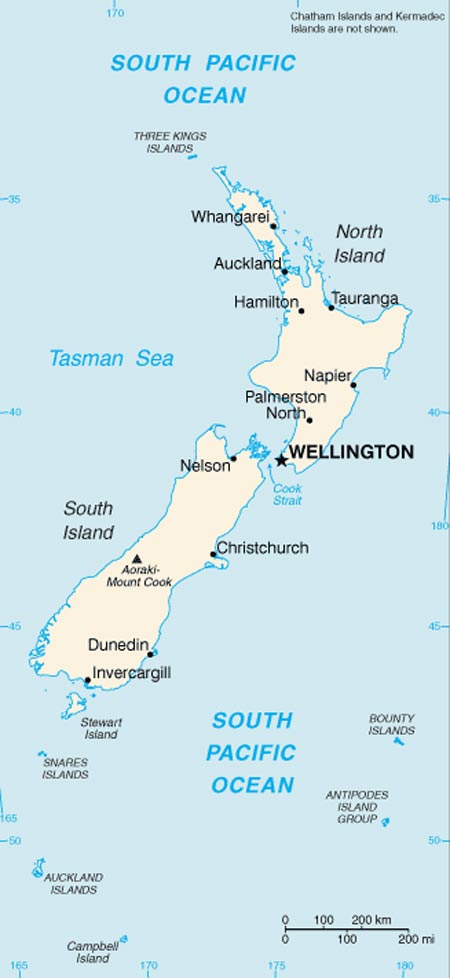 ---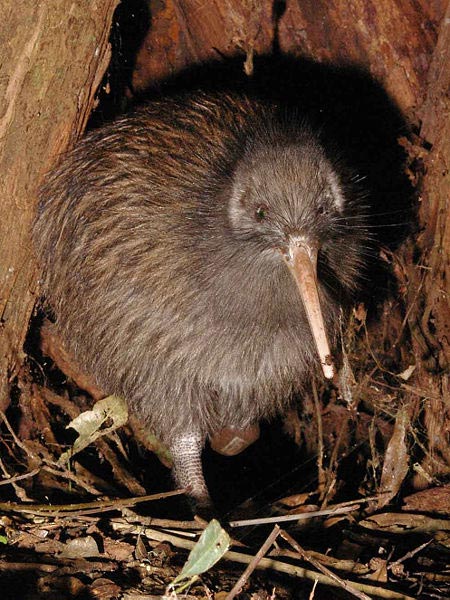 The flightless kiwi is an icon of New Zealand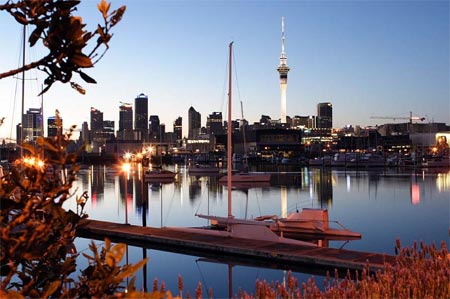 Skyline of Auckland, New Zealand's most populous city
Submit your Cleveland New Zealand cultural items.
---