Calendar of Events
Cleveland and Northeast Ohio
Ethnic and Cultural Events
Cleveland International and Cultural Events

If you have annual events and/or know the date of future events, please send them now and we will post. That will assist other groups in their planning so there are not too many conflicting events.
---
If you like the work of ClevelandPeople.Com you can contribute to the cause via credit card safely via Paypal. Click on the Donate button below and you can enter any amount. Thanks.
---
Through Tuesday, December 12, 2023


Animals in Japanese Art
Museum Hours
Cleveland Museum of Art
The Kelvin and Eleanor Smith Foundation Japanese Art Galleries | Galleries 235A-B

Free. The relationship of people to animals is ever evolving as we continue to learn more about the other life-forms with which we share our planet. Each culture offers unique perspectives on our connection to animals. The history of representing the finned, furry, and feathered residents of the worlds of sea, land, and sky in Japan began with clay figurines of mammals-wild boars, for example-made around 2,500 to 900 years before the common era. These days, they include robotic animals made of metal, plastic, and synthetic fibers, such as dogs and seals. In the future, we may look upon them as art too. This installation features images of animals made in Japan for a variety of purposes over the past 1,500 years and explores the often overlapping decorative, functional, and symbolic roles they have served.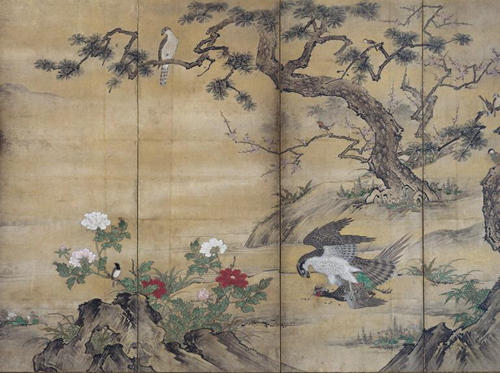 Top of Page
---
December 1, 2023


Fish Fry
5 - 7 PM
St Andrew Eastern Orthodox Church
16029 Maple Park Dr. Maple Heights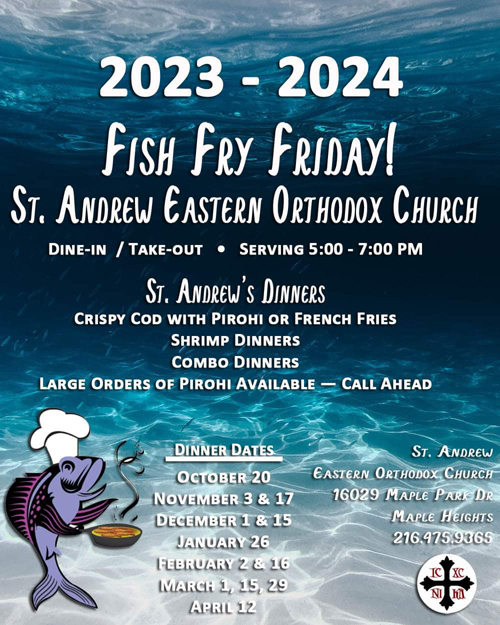 Top of Page
---
December 2, 2023


Ohio Norsemen Julefest '23
4 - 7 PM
Mahle's Restaurant
24945 Detroit Rd. Westlake

In Swedish, Danish and Norwegian, Christmas is called jul. In Icelandic jól, in Finnish joulu, in Estonian jõulud. In English Yule and in Dutch joelfeest.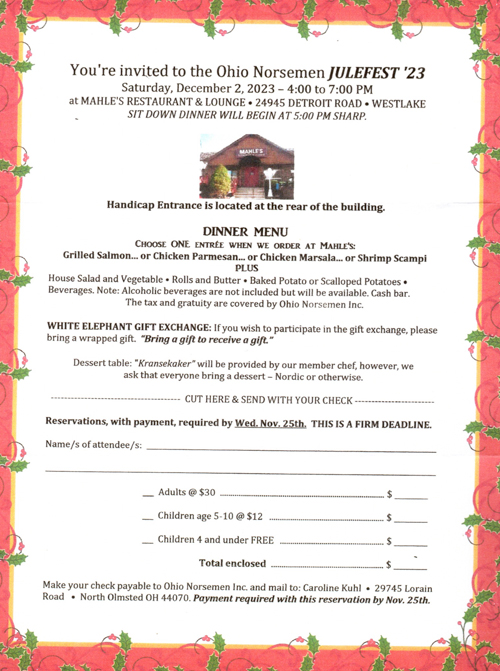 Top of Page
---
December 3, 2023


Polish-American Cultural Center Coffee & Pastry
11:30am to 2:00 pm
Polish-American Cultural Center
6501 Lansing Ave, Cleveland

Join us at our monthly Coffee and Pastry Day at the Polish-American Cultural Center this Sunday, December 3rd 11:30am to 2:00pm. Sometimes you need time to relax, catch up with friends or maybe you want to meet new friends. Our cultural center is open for you! Every FIRST SUNDAY of the Month we open our doors for people to visit, relax, meet while enjoy coffee, tea and homemade pastries. And you can Tour our Polish museum.
Top of Page
---
December 3, 2023


Kasturi Deepavali
9:30 AM - 2:30 PM
Ehrnfelt Rec Center
18100 Royalton Rd. Strongsville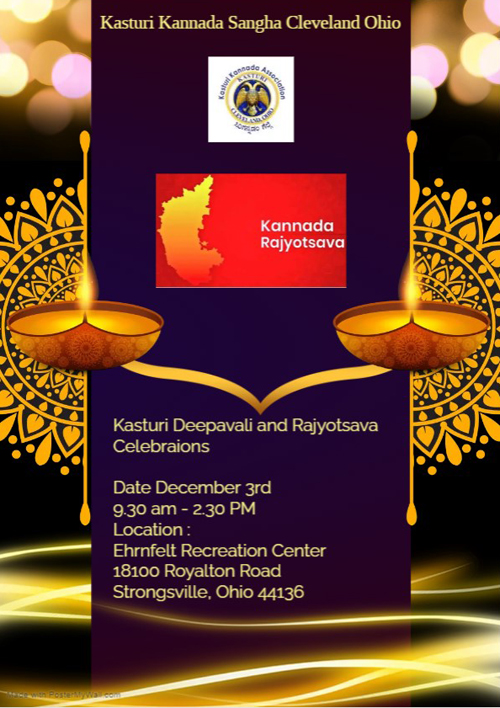 Top of Page
---
December 3, 2023


Hungarian St Nicholas Day (Mikulas Nap)
10:30 AM
First Hungarian reformed Church
14530 Alexander Rd. Walton Hills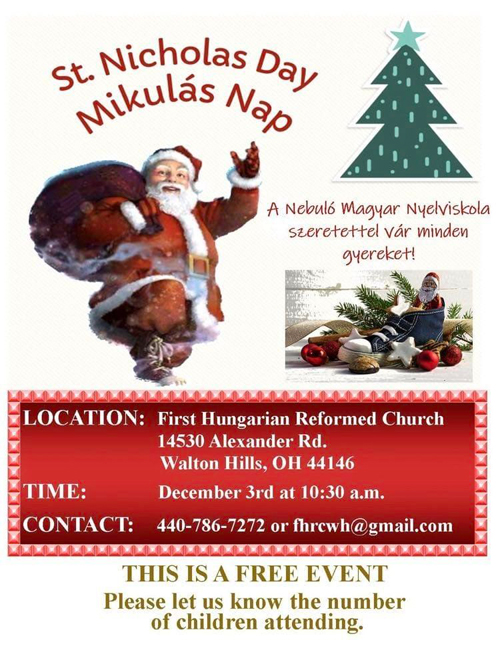 Top of Page
---
December 3, 2023


St Colman Family Christmas Corner
10 AM - 1 PM
St Colman Church
2027 West 65th Street Cleveland

As the city of Cleveland grew, more and more immigrants were attracted to the area. On the West Side, this included a large population from Ireland. As this community grew, the need for Catholic Churches also increased and the first Mass at St. Colman's was said on July 25, 1880.
While still the "home" to may Cleveland Irish, as the neighborhood changed the Church has served everyone in the community including a strong refugee support program. The Pastor si Fr. Caroli Shao A.J. from Africa.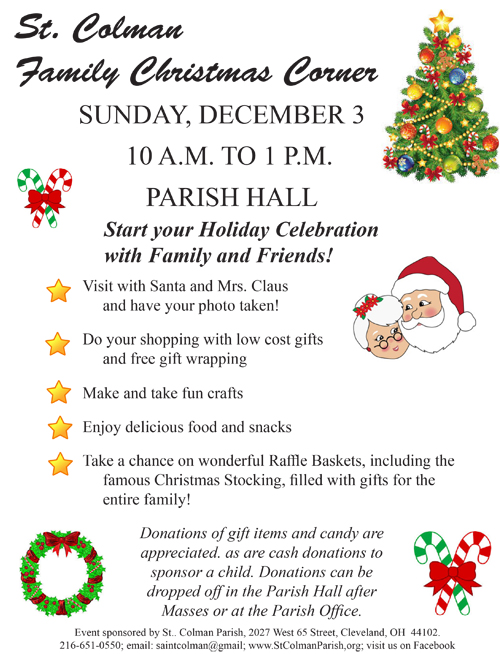 Top of Page
---
December 7-10, 2023


CityMusic presents Christmas, Beethoven, & Mambo
See below

CityMusic Cleveland Chamber Orchestra will finish 2023 off with a festive bang with their Christmas, Beethoven, & Mambo concert series, featuring renowned conductor Stefan Willich, and The Cleveland Orchestra's own Hans Clebsch on the French horn.
For these concerts, CityMusic musicians and conductor Stefan Willich have a little something up their sleeves to bring a bit of heat to Cleveland this winter. Imagine if Mozart was born in Cuba- that's the inspiration for Rondo alla Mambo and the lively title of this orchestra series!
These concerts are free and open to the public, and will take place at the following venues:
Thursday, December 7 at 7:30p Fairmount Presbyterian Church in Cleveland Heights
Friday, December 8 at 7:30p Lakewood Congregational Church in Lakewood
Saturday, December 9 at 7:30p Shrine of St. Stanislaus in Slavic Village
Sunday, December 10 at 4:30p St. Noel Catholic Church in Willoughby Hills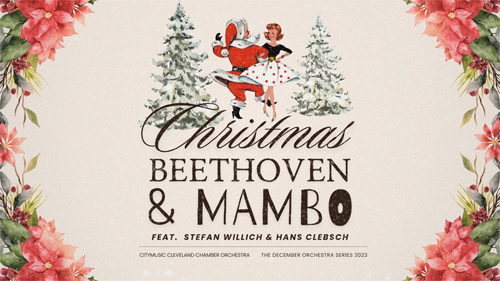 Top of Page
---
December 8, 2023


Annual International Chambers Christmas Luncheon
11:30 AM - 1:30 PM
Windows on the River

We look forward to welcoming members of Cleveland's international community to Windows on the River for the Annual International Chambers Christmas Luncheon on December 8th. We're honored to have Yannick Tagand, Consul General of France, as our distinguished guest speaker. Yannick Tagand was appointed Consul General of France in Chicago in September 2021, with jurisdiction for thirteen States.
Reserve your tickets now to ensure your spot!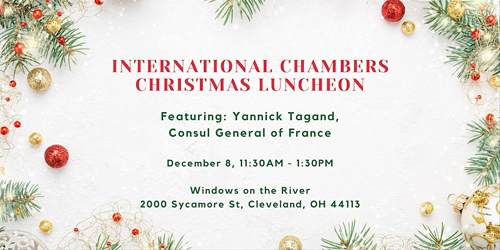 Top of Page
---
December 8, 2023


Julia de Burgos Christmas Craft
6 - 8 PM
Julia de Burgos
2800 Archwood Ave.
'Tis the season to craft and celebrate at Julia De Burgos Cultural Arts Center! This time we bring you an upcycling craft just in time for the christmas season! We'll be taking clear milk jugs and turning them into snowmen porch decorations. Bring the whole family for a creative and memorable evening. This is a FREE all-ages family event. We will have coffee and hot chocolate to share. Please join us and register soon! Spots are limited.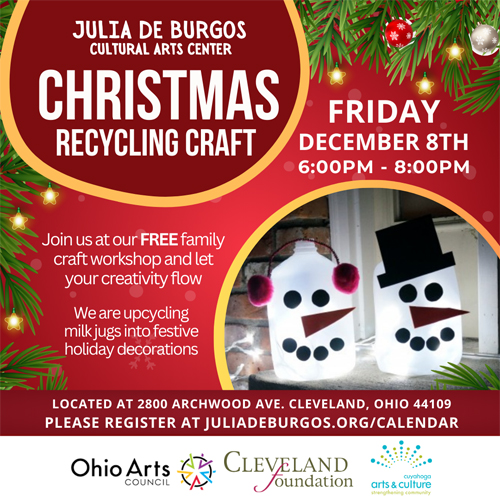 Top of Page
---
December 8, 2023


Six singers from five countries vocal supergroup
7:30 - 9 PM
Cleveland Museum of Art
Gartner Auditorium
In the increasingly popular world of a cappella singing groups, Accent has carved out its own niche. Since forming in 2011, the group has released five albums; performed at the London A Cappella Festival; played dates across Europe, North America, and Asia; and was featured in two sold-out Christmas shows at London's Royal Albert Hall. Accent's singular blend and arrangements have been acclaimed by a cappella devotees and fellow musicians alike, including Cedric Dent of TAKE 6 and Clark Burroughs of the Hi-Lo's. The ensemble's lush sound is embellished by its deep and innate musicality.
Accent is composed of six singers from five countries (France, Sweden, Canada, England, USA) forming one vocal supergroup. This evening's performance will feature selections from the Accent discography, including holiday favorites from the ensemble's latest release, Christmas All the Way.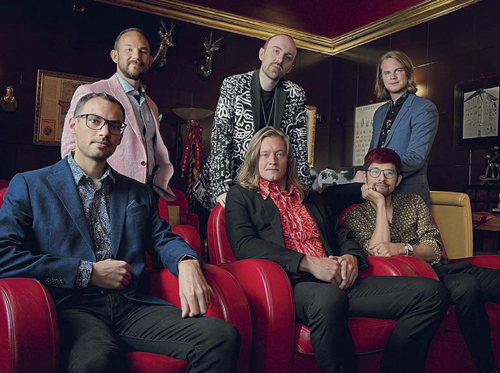 Top of Page
---
December 9, 2023


American Nationalities Movement Annual Program
11 AM - 2:15 PM
Holy Spirit Party Center
5500 West 54th Street Parma

The American Nationalities Movement was formed for the purpose of uniting all the nationalities in the United States in the goal to educate, advocate and represent their interests of all the diverse ethnic groups to the public and mostly to the political leaders of the United States. This pursuit of our common interest to achieve an understanding of the complex issues that confront each group individually and collectively and that without our united efforts all of us will be endanger.
Judge Ralph Perk Jr. is the current (and only the third) president of the American Nationalities Movement. The first president was his father, the late Mayor Ralph Perk. He was followed by Irene Morrow. All three have been inducted into the Cleveland International Hall of Fame for their significant contributions to the region's ethnic diversity and heritage.
The annual Christmas Party and Program will honor Archbishop Timothy P. Broglio, Jim Trakas and Matt Dolan. For information and tickets contact Ralph (Rocky) Perk at 216-403-9897.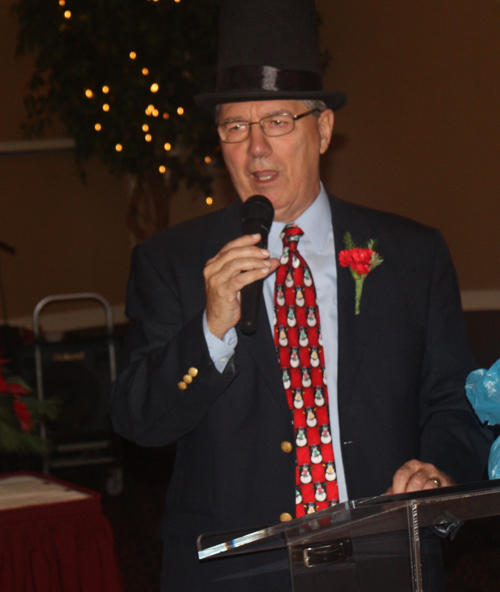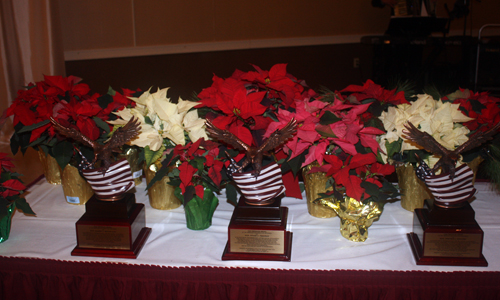 Top of Page
---
December 9, 2023


Hungarian Childrens Program
2 PM
Hungarian Heritage Museum
Galleria, 1301 E. 9th St. in Downtown Cleveland

We welcome children from ages 3-13 with age appropriate activities. The children will have FUN together learning about Hungarian culture with playful activities including hands-on seasonal crafts, learning some Hungarian with vocabulary matching games, and they can decorate and then EAT! special "mézeskalács" cookies. And to everyone's delight St. Nicholas (Mikulás Bácsi) will be paying us a visit and bringing treats!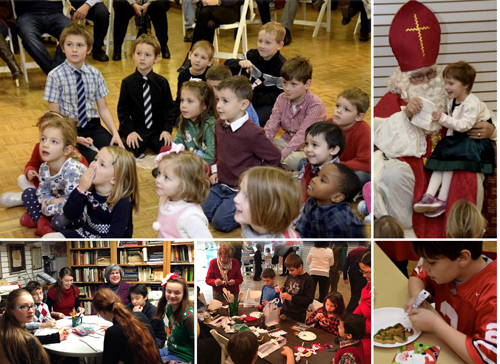 This year's theme is Hungarian Music featuring the amazing Hungarian musical instrument the cimbalom! SEE this unique instrument up close. HEAR its remarkable sound. WATCH a master playing the cimbalom with lightning speed! MEET the virtuoso musician who has mastered it, Alexander Fedoriouk Virtuoso Cimbalom Player. An unforgettable experience for the children and adults!

This program will be in English. TO REGISTER: call Andrea Meszaros at 440-247-5144 or email her at meszarosandyneni@gmail.com. Please let us know the name and age of the child you are registering and leave us a phone number where we can reach you. Space is limited for this program! A suggested donation for the Program is $5 per child. Parking is available in the Galleria parking garage for $7.

Top of Page


---
December 9, 2023


Peruvian Cultural Association of Northeast Ohio Gala
6 - 11 PM
Tremont Cityside Ballroom
2187 West 14th St.

The Peruvian Cultural Association of Northeast Ohio (PERÚCAN-OH) cordially invites you to its "COLORS OF PERÚ" Dinner & Gala Fundraiser on December 9th at the Tremont Cityside Ballroom. We are honored to announce our distinguished Keynote Speaker for the night: Peruvian-born Mr. Roland Medrano, CEO, and co-owner of La Mega Media in Columbus, Cincinnati, Cleveland, and Pittsburgh, sharing his amazing story of strategic growth as an entrepreneur, investor, and coach while staying always close to the Hispanic community.
Join us for a fun night, delicious dinner, Peruvian music, and ethnic music and dances by Raíces del Perú, Silent Auctions, and dancing to the music of "Luka y su Ropa Vieja." We count on the support of our community to fund our most important project, the Peruvian Cultural Garden.
More Information, Tickets and Sponsorships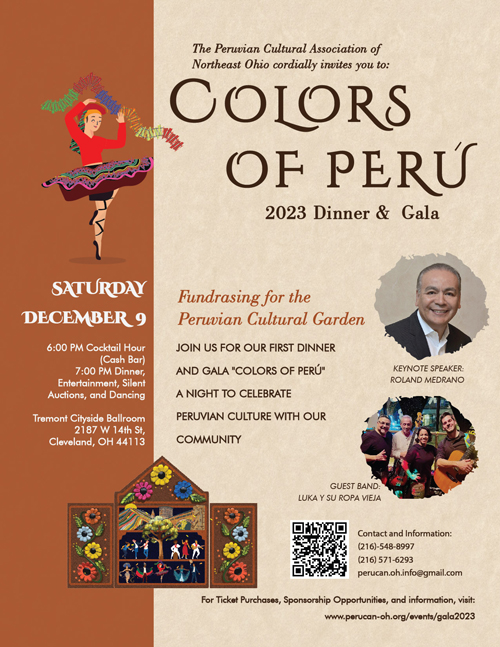 Top of Page
---
December 10, 2023


Polish Wigilia
Program Starts at 12:30 p.m. - Dinner to immediately follow
Polish-American Cultural Center
6501 Lansing Ave, Cleveland

Wigilia is the traditional Christmas Eve vigil supper in Poland, held on December 24. The term is often applied to the whole of Christmas Eve, extending further to Pasterka-midnight Mass, held in Roman Catholic churches all over Poland and in Polish communities worldwide at or before midnight. The custom is sometimes referred to as "wieczerza" or "wieczerza wigilijna", in Old Polish meaning evening repast, linked to the late church service, Vespers from the Latin. The word Wigilia derives from the Latin vigil. The associated feasting follows a day of abstinence and traditionally begins once the First Star has been sighted. Christmas is also sometimes called "Gwiazdka", "little star".
Our annual festive event will have you stepping back in time, to the days when you were younger, with all the fond memories of Christmas Eve Dinner. After a delicious traditional meatless dinner, join in with the singing of Koledy - the Polish Christmas Carols that will bring you back to the day of your youth! Program Starts at 12:30 p.m. - Dinner to immediately follow. Advance Ticket Sales Only. Adults $35. Children (5-12) $15. Call 216-883-2828.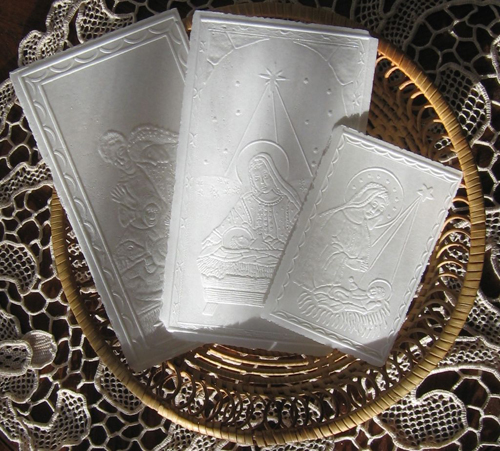 Top of Page
---
December 10, 2023


Danish Christmas Party
2 - 6 PM
Tom's Country Place
3443 Stoney Ridge Rd. Avon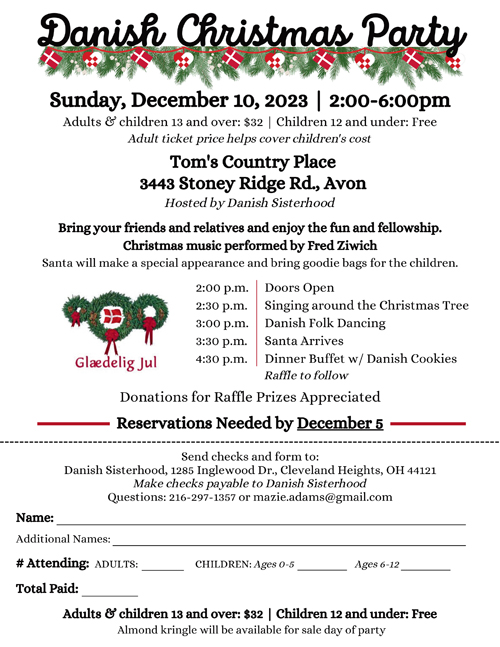 Top of Page
---
December 10, 2023


Irish Christmas Dinner
Doors open at 2:30 PM
Irish American Club East Side
22770 Lake Shore Blvd, Euclid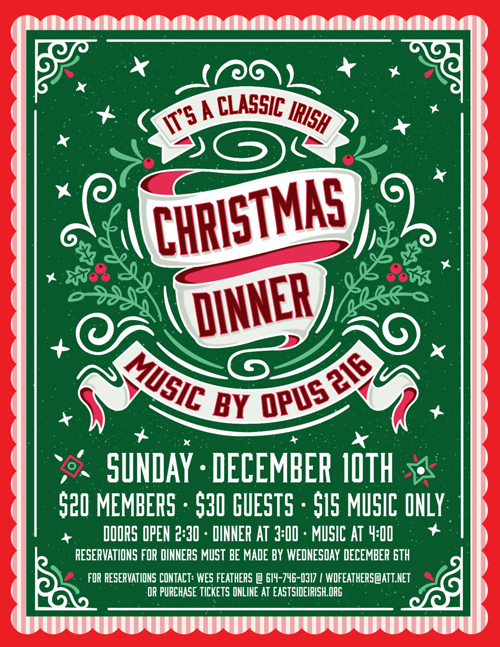 Top of Page
---
December 15, 2023


Fish Fry
5 - 7 PM
St Andrew Eastern Orthodox Church
16029 Maple Park Dr. Maple Heights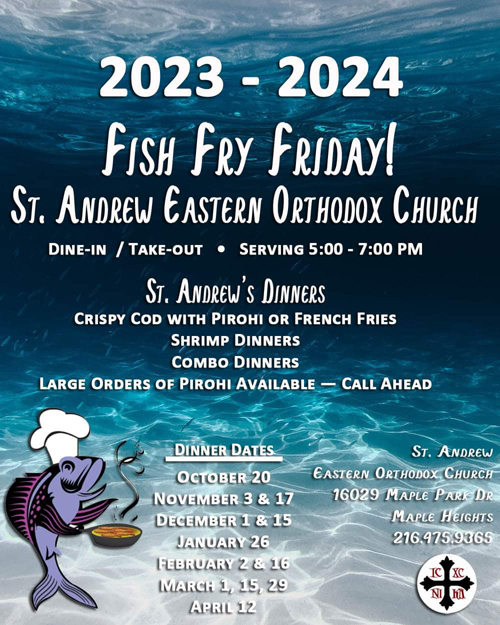 Top of Page
---
December 16 and 17, 2023


Hungarian Stuffed Cabbage
St Emeric Church
1860 West 22nd. Cleveland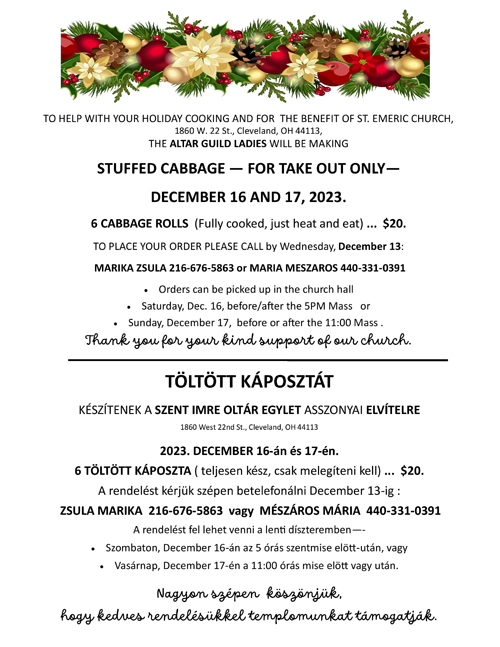 Top of Page
---
December 17, 2023


Parrandon Navideno
3 - 5:30 PM
2800 Archwood Avenue, Cleveland

Save the Date for this year's Parrandón Navideño! Julia de Burgos Cultural Arts Center is excited to announce our holiday celebration, Parrandón Navideño. Enjoy cultural performances, a fashion show, kids activities, food, gifts from Santa and the Three Kings and much more! This event is free and open to the public.
Looking to learn more? If you're part of an organization and would like to team up with us or help sponsor this fantastic event by making a monetary donation, donating gift cards or new toys, we'd love to hear from you. We are also looking for volunteers to help decorate ahead of time or assist for day-of activities. Get in touch with us at info@juliadeburgos.org or call us at 216-894-5664.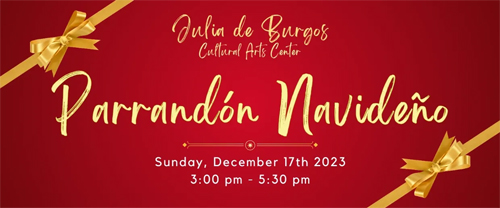 Top of Page
---
January 21, 2024


Cleveland Polka Association Lounge Party
Doors open at noon
Holiday Inn Independence
6001 Rockside Road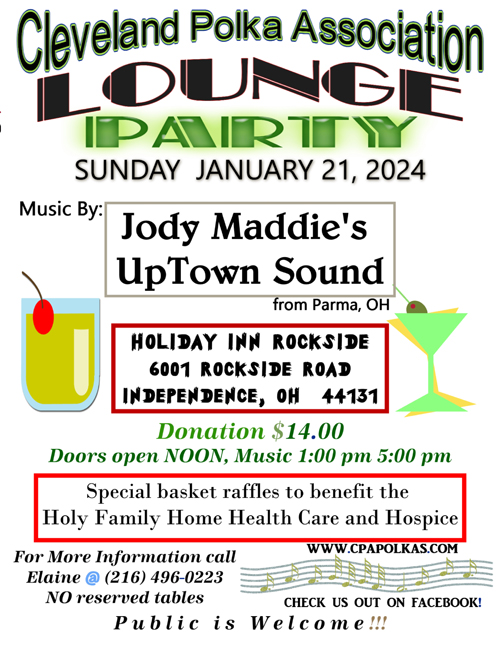 Top of Page
---
January 26, 2024


Fish Fry
5 - 7 PM
St Andrew Eastern Orthodox Church
16029 Maple Park Dr. Maple Heights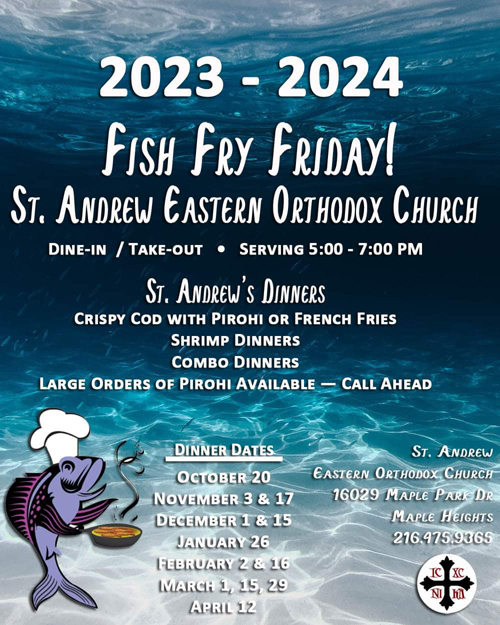 Top of Page
---
April 23, 2024


Cleveland International Hall of Fame Inductions
6 PM
Windows on the River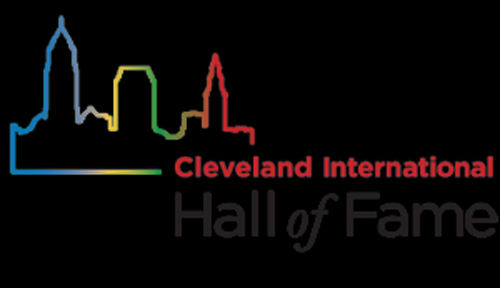 Save the Date for the induction of the 2024 Class. The 2024 Class consists of:
Dona Brady (Albanian)
Ambassador Edward Crawford (Irish)
Veronica Dahlberg (Mexican and broader Hispanic)
Dr. Eugene Jordan (posthumous) (African-American)
Erika Puussaar (Estonian)
Johnny Wu (Chinese and broader Asian)
---
May 18 & 19, 2024


Cleveland Asian Festival
AsiaTown centered at East 30th and Payne

Save the Date for the 2024 Cleveland Asian Festival. More information.

Top of Page


---