Muslims in Cleveland

"'ašhadu 'al-la ilaha illa-llahu wa 'ašhadu 'anna muhammadan rasulu-llah", or "I testify that there is none worthy of worship except God and I testify that Muhammad is the Messenger of God."
---






Young Ladies welcome you to Cleveland Ohio



Sponsored Message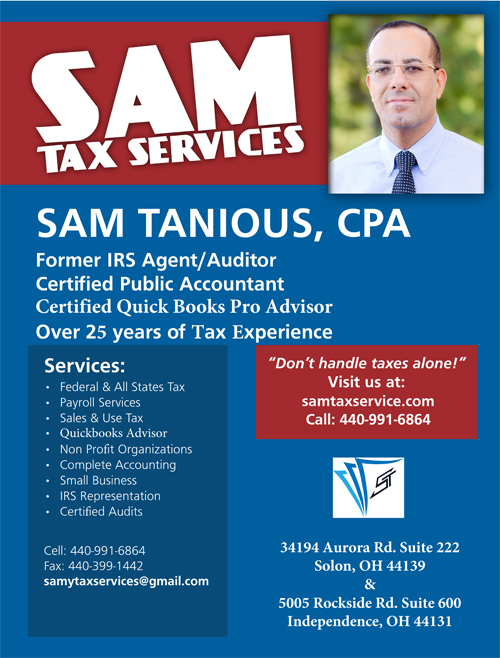 ---
2021
Muslim and Iranian American Olympic Medalist Matt Ghafarri
1996 Olympic Wrestling Silver Medalist Matt Ghafarriis Muslim and is of Iranian heritage. He became a US citizen and competed for the US.

He spoke at the Rotary Club of Cleveland on May 6, 2021 and was asked if he endured any prejudice after 9-11 because of his Muslim and Iranian heritage. He said it began before then. He got hassles during the Iranian Hostage crisis which went from November 4, 1979, to January 20, 1981.

Matt told a funny story about a coach changing his name and other ways he dealt with the prejudice from that event as well as 9-11.



See Matt Gahfarri's entire presentation to the Cleveland Rotary


---
2015
Booth at Glenville Festival August 8, 2015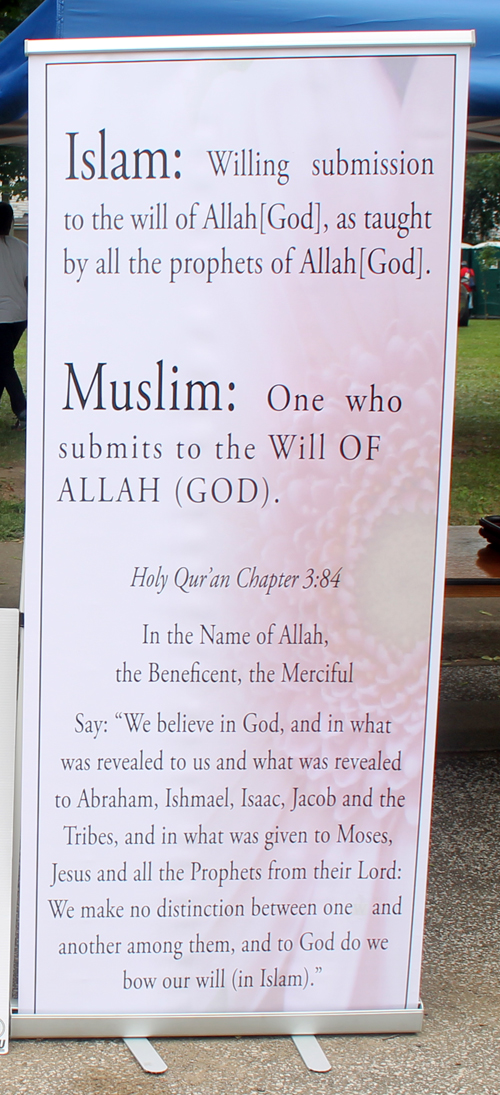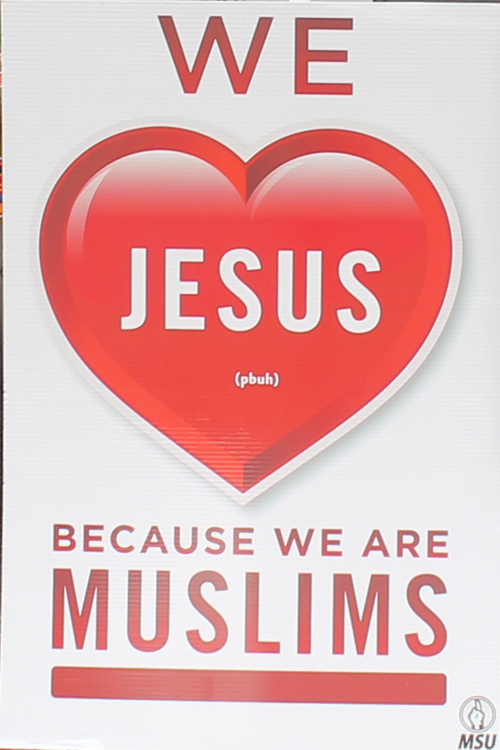 ---
2014
Asian Heritage Day Celebration
Cleveland City Hall Rotunda
May 28, 2014
The City of Cleveland Community Relations Board, led by Asian Liaison Chia-Min Chen, hosted an Asian Heritage Day Celebration on May 28, 2014 in the Cleveland City Hall Rotunda.

Over 60 Asian community groups and organizations participated. Chia-Min Chen called them up to the stage one at a time and each gave an elevator speech explaining their organization.

This included the Muslim Association of Cleveland East

The mission of Muslim Association of Cleveland East (MACE) is to serve the religious and spiritual needs of the Muslims living in eastern suburbs of Cleveland. They plan to use the MACE Community Center for the purposes of: Mosque Place of worship for Muslims, Sunday school for children and a place where we come together to share ideas to help build a stronger community and social interaction.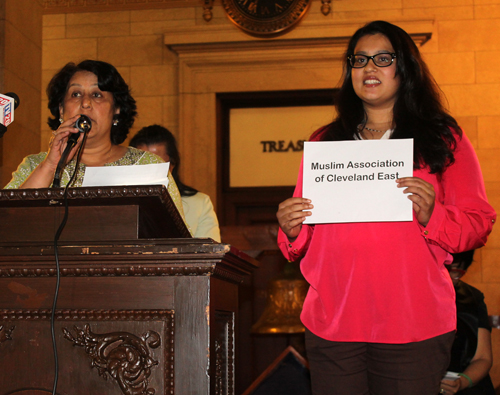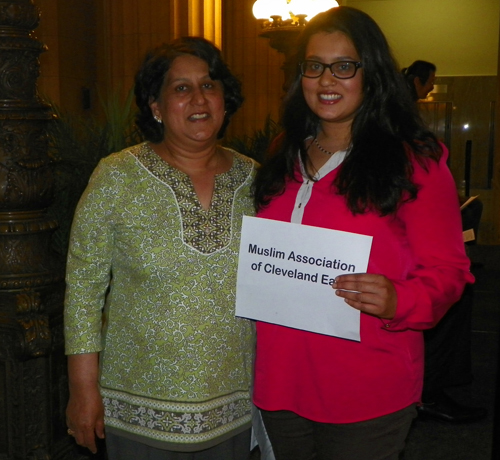 Learn more about each organization including photos and videos of the group leaders at the Asian Organizations in Cleveland pages.


---
2013
Shukr – How Muslims celebrate giving thanks
Murat Gurer, Executive Director of Turkish American Society of Ohio-Cleveland (TASO), told how Muslims celebrate giving thanks. The Arabic term is Shukr and it is mentioned several times in the Koran. TASO hosts a monthly Turkish Coffee Night in Cleveland Ohio to meet and share cultures.

This next video is Interfaith Thanksgiving - Shukr - A Turkish Muslim perspective.

The third video is a Thanksgiving Prayer for all from Turkish Muslim








---
Welcome to Shelbyville
Abby Abiose, a Muslim immigrant from Nigeria, told what stood out for her in viewing the film Welcome to Shelbyville. She thought it was a mistake the way the Somalis were settled and that led to suspicions. She also wondered why people asked why they were coming to America.

Abby told some of her own story of being the only black family in a neighborhood. The film was shown at a Welcoming America reception at MetroHealth Hospital in Cleveland.




---
Islam Display at Culture Shock 2013
Tri-C West April 18, 2013

Mahmoud Muhieddinc from the Islamic Center of Cleveland represented Islam at the 2013 Culture Shock event which was put on by Cuyahoga Community College (Tri-C) West and the Parma City School District.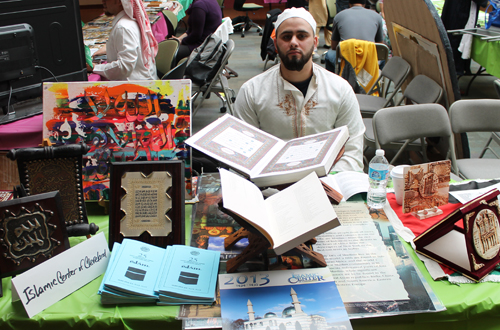 Mahmoud Muhieddinc from the Islamic Center
See more from Culture Shock 2013
---
Interfaith Fellowship Day 2013
Myths and Mysteries in our Religions
February 4, 2013

Church Women United in Greater Cleveland is a group of women who gather together to promote the positive similarities of our faiths and accentuate the underlying oneness of the various religious groups and affiliations. This year's theme was "The Myths And Mysteries In Our Religions" and featured speakers from the following faiths: Catholic, Jewish, Lutheran, Muslim and Sikh.

Imam Musa Sugapong, Teacher at the Darul-qasim School & Islamic Center of Cleveland, spoke about the opening chapter of the Koran and how Allah is a merciful God, dispelling the myth of a God of wrath.
Imam Musa Sugapong and Surayya Ahmed
---
---
More Coming soon - work in progress
---
According to Wikipedia, "A Muslim is an adherent of the religion of Islam. Literally, the word means "one who submits (to God)".

All Muslims observe Sunnah, but differences in the definition of what is and what is not Sunnah has led to the emergence of sectarian movements. The well-organised and cohesive community of Muslims who accept the Sunnah as defined within one of the traditional Maliki, Hanafi, Shafi or Hanbali madhabs are the classical Sunni Muslims. Those who fall outside of this fold are the Shia Muslims, though often thinking themselves to be Sunni Muslims.

Muslims believe that there is only one God, translated in Arabic as Allah. Muslims also believe that Islam existed long before Muhammad though it was not called Islam until the revelation of Surah al-Maeda. Muslims believe that this religion had evolved with time from the time of Adam until the time of Muhammad and was completed with the revelation of verse 3 of Surah al-Maeda:

This day have I perfected your religion for you, completed My favour upon you, and have chosen for you Islam as your religion.

The Qur'an describes many Biblical prophets and messengers as Muslim: Adam, Noah, Moses and Jesus and his apostles. The Qur'an states that these men were Muslims because they submitted to God, preached his message and upheld his values.
---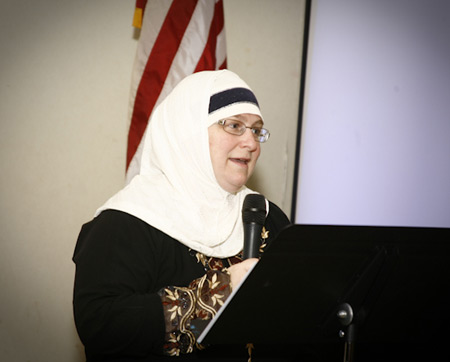 Julia Shearson of the Council of American Islamic Relations


---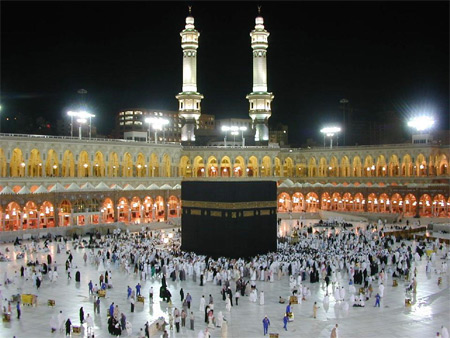 The Kaaba, located in Mecca (Saudi Arabia) is the center of Islam. It is where Muslims from all over the world travel to and gather there to pray in unity.




Visit our on-line Muslim Store
Coming Soon



---