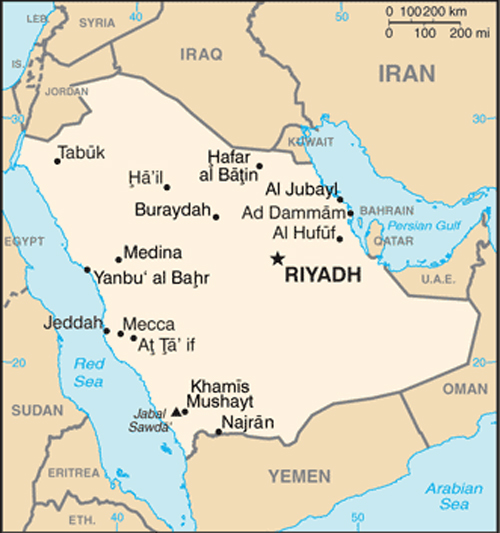 Saudi Arabia is the birthplace of Islam and home to Islam's two holiest shrines in Mecca and Medina. The king's official title is the Custodian of the Two Holy Mosques. The modern Saudi state was founded in 1932 by ABD AL-AZIZ bin Abd al-Rahman Al SAUD (Ibn Saud) after a 30-year campaign to unify most of the Arabian Peninsula. One of his male descendants rules the country today, as required by the country's 1992 Basic Law.

Following Iraq's invasion of Kuwait in 1990, Saudi Arabia accepted the Kuwaiti royal family and 400,000 refugees while allowing Western and Arab troops to deploy on its soil for the liberation of Kuwait the following year. The continuing presence of foreign troops on Saudi soil after the liberation of Kuwait became a source of tension between the royal family and the public until all operational US troops left the country in 2003. Major terrorist attacks in May and November 2003 spurred a strong ongoing campaign against domestic terrorism and extremism.

From 2005 to 2015, King ABDALLAH incrementally modernized the Kingdom. Driven by personal ideology and political pragmatism, he introduced a series of social and economic initiatives, including expanding employment and social opportunities for women, attracting foreign investment, increasing the role of the private sector in the economy, and discouraging businesses from hiring foreign workers. Saudi Arabia saw protests during the 2011 Arab Spring among Shia Muslims in the Eastern Province, who protested primarily against the detention of political prisoners, endemic discrimination, and Bahraini and Saudi Government actions in Bahrain. Riyadh took a cautious but firm approach by arresting some protesters but releasing most of them quickly and by using its state-sponsored clerics to counter political and Islamist activism. In addition, protests were met by a strong police presence, with some arrests, but not the level of bloodshed seen in protests elsewhere in the region.

The government held its first-ever elections in 2005 and 2011, when Saudis went to the polls to elect municipal councilors. In December 2015, women were allowed to vote and stand as candidates for the first time in municipal council elections, with 21 women winning seats. King SALMAN bin Abd al-Aziz Al Saud ascended to the throne in 2015 and placed the first next-generation prince, MUHAMMAD BIN NAIF bin Abd al-Aziz Al Saud, in the line of succession as Crown Prince. He designated his son, MUHAMMAD BIN SALMAN bin Abd al-Aziz Al Saud, as the Deputy Crown Prince. In March 2015, Saudi Arabia led a coalition of 10 countries in a military campaign to restore the government of Yemen, which had been ousted by Huthi forces allied with former president ALI ABDULLAH al-Salih. The war in Yemen has led to civilian casualties and shortages of basic supplies, which has drawn considerable international criticism. In December 2015, Deputy Crown Prince MUHAMMAD BIN SALMAN announced Saudi Arabia would lead a 34-nation Islamic Coalition to fight terrorism. In January 2016, Saudi Arabia executed 47 people on charges of terrorism, including Shia Muslim cleric NIMR al-Nimr. Iranian protesters overran Saudi diplomatic facilities in Iran to protest al-NIMR's execution and the Saudi government responded by cutting off diplomatic ties with Iran.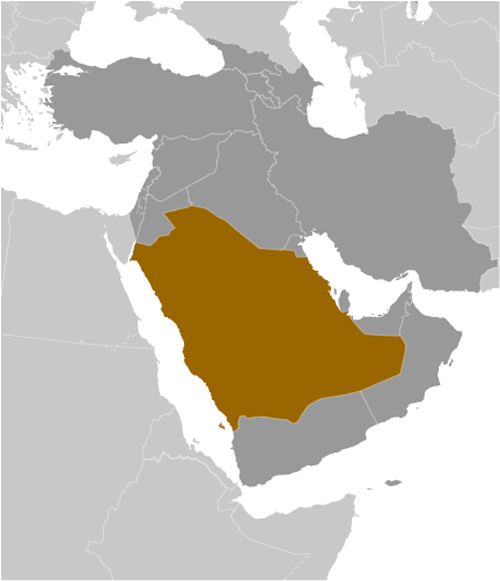 Tell us about the music, food, holidays, traditions, costumes, language and other qualities that makes people from Saudi Arabia so special.


---
Submit your Cleveland Saudi Arabian cultural items.
---