2017
Doing Business in Singapore
The Ohio Asian American Economic Summit took place November 14, 2017 at Ariel International Center in Cleveland. Ariel International and Margaret Wong & Associates LLC were the event sponsors. Ariel CEO Radhika Reddy had worked toward this event for years and with the support of Margaret Wong was able to fill the room with people interested in doing business in and with Asia and a stellar group of speakers and panelists including the Consul General of India who flew in from New York and the Consul General of Japan who came in from Detroit.

Investor Michael Yap spoke about doing business in Singapore.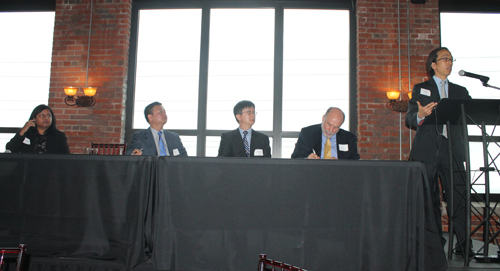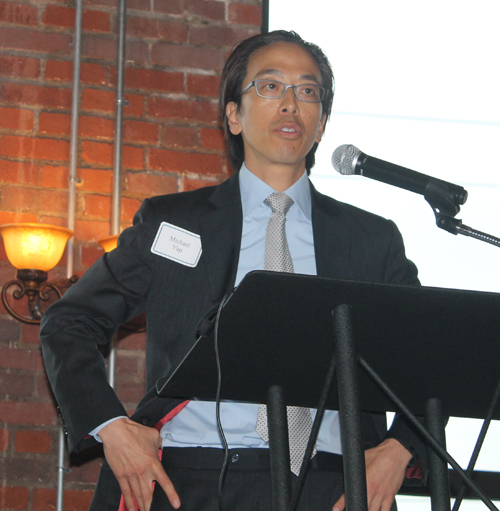 Michael Yap


See photos and videos of the entire Ohio Asian American Economic Summit
---
2014
Asian Heritage Day Celebration
Cleveland City Hall Rotunda
May 28, 2014
The City of Cleveland Community Relations Board, led by Asian Liaison Chia-Min Chen, hosted an Asian Heritage Day Celebration on May 28, 2014 in the Cleveland City Hall Rotunda.

Over 60 Asian community groups and organizations participated. Chia-Min Chen called them up to the stage one at a time and each gave an elevator speech explaining their organization.

This included the Singaporean Community of Cleveland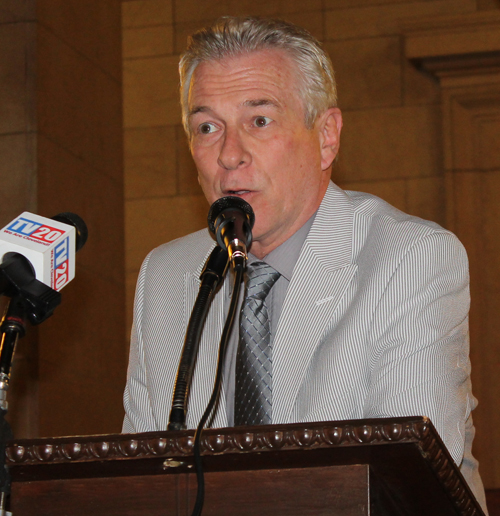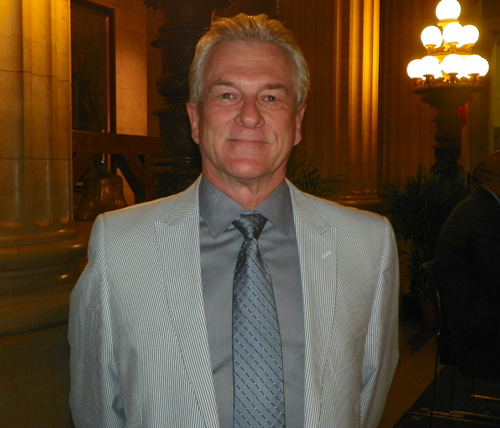 Learn more about each organization including photos and videos of the group leaders at the Asian Organizations in Cleveland pages.


---