2022
Japanese Obon at Cleveland Buddhist Temple
Obon is a Japanese Buddhist custom to honor the spirits of one's ancestors. The annual festival was held on Sunday July 17, 2022 at the Cleveland Buddhist Temple.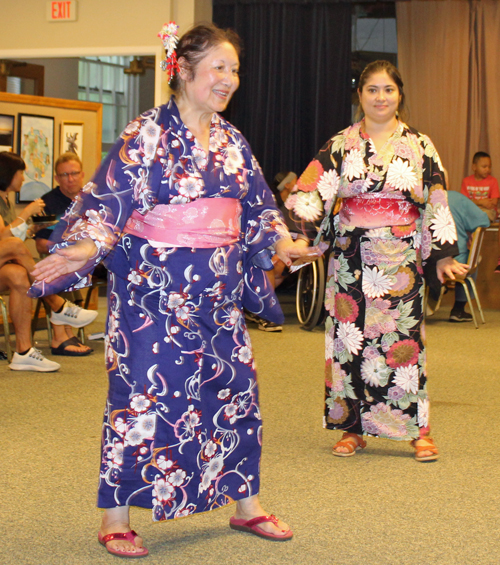 Sho-jo-ji dancers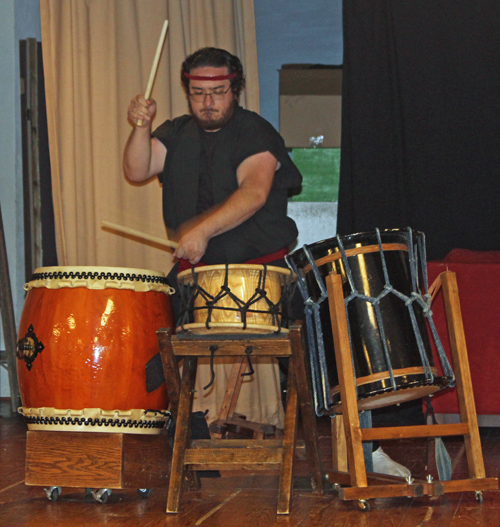 Yume Daiko taiko drummer
See Sho-Jo-Ji Dancers, Yume Daiko drummers and more from Obon
---
2016
Buddhist Tzu Chi Foundation at One World Day
The Buddhist Tzu Chi Foundation was a popular destination for the 24,000 attendees of the 2106 One World Day in the Cleveland Cultural Gardens.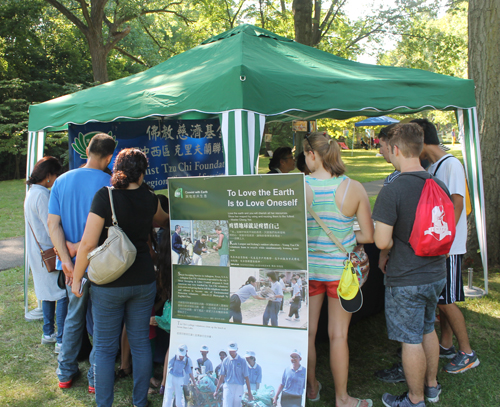 Buddhist Tzu Chi Foundation at One World Day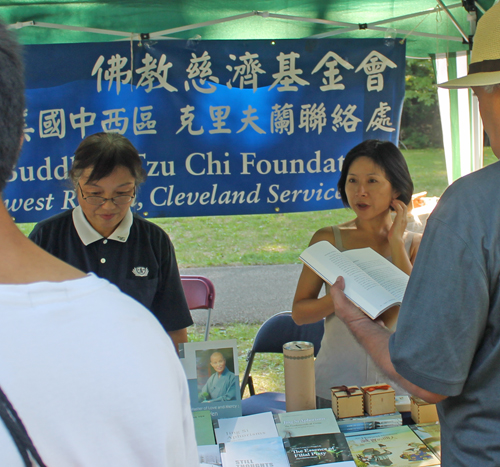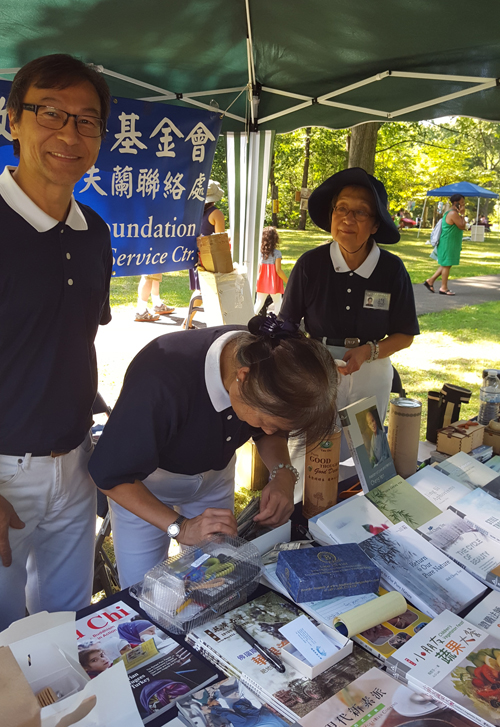 See more from One World Day 2016
---
2014
Quan Am Temple Ten Year Anniversary
The Quan Am Temple in Cleveland, Ohio celebrated its 10 year Anniversary on July 20, 2014. Thanks to Le Nguyen for this video.




---
Asian Heritage Day Celebration
Cleveland City Hall Rotunda
May 28, 2014
The City of Cleveland Community Relations Board, led by Asian Liaison Chia-Min Chen, hosted an Asian Heritage Day Celebration on May 28, 2014 in the Cleveland City Hall Rotunda.

Over 60 Asian community groups and organizations participated. Chia-Min Chen called them up to the stage one at a time and each gave an elevator speech explaining their organization.

This included the Buddhist Tzu-Chi Foundation, Cleveland Center and Quan Am Temple of Vietnamese Buddhists of Ohio

The shared goal of Tzu Chi volunteers is to cultivate sincerity, integrity, faith, and honesty within while exercising kindness, compassion, joy, and selflessness to humanity through concrete actions. Transcending the bounds of race, nationality, language, and religion, they serve the world under the notion that "when others are hurting, we feel their pain; when others suffer, we feel their sorrow".

Not only do the volunteers endeavor to promote the universal value of "Great Love," they also fully employ the humanitarian spirit of Chinese culture to its utmost.

Tzu Chi Foundation's "Four Major Missions" consist of Charity, Medicine, Education, and Humanity.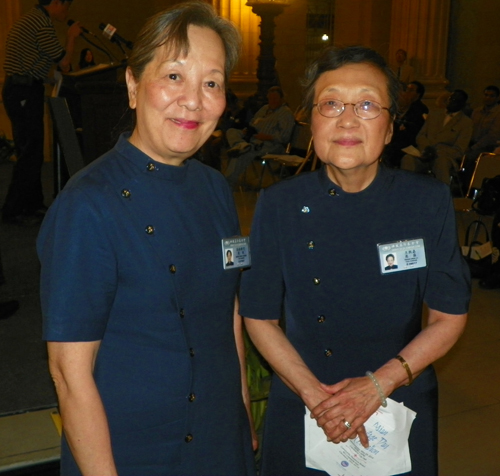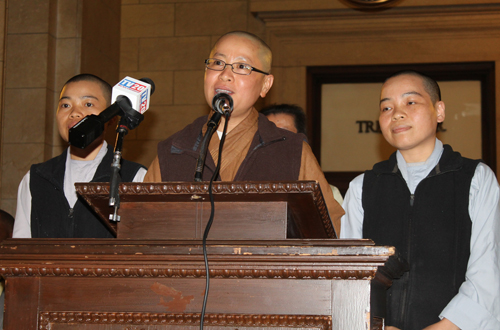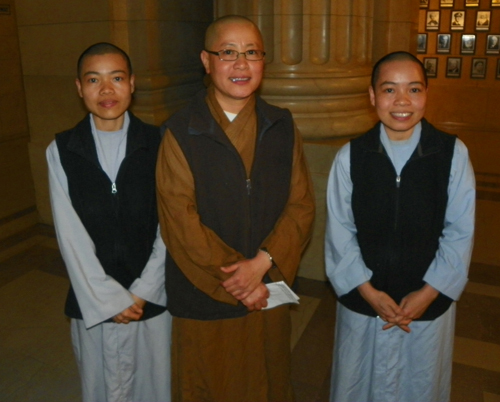 Learn more about each organization including photos and videos of the group leaders at the Asian Organizations in Cleveland pages.


---
2013
Tzu Chi foundation ships 200,000 instant rice meals, 30,000 blankets to Philippines
Typhoon Haiyan, one of the most powerful typhoons ever recorded, left behind a wide swath of destruction in the Philippines on November 8, with the highly populated city of Tacloban hit hardest. Currently, death toll estimates reach as high as 10,000, and as rescue efforts have been slowed by the enormous scope of the disaster region, casualties may continue to rise. In addition, countless people have been left without homes, in dire need of food and clean drinking water.

Buddhist Tzu Chi Foundation has already launched its disaster relief effort and prepared 200,000 individual servings of instant rice meals and 30,000 blankets to be shipped to the disaster region. On November 12, the first shipment of 30,000 blankets and 60,000 instant rice meals departed for the disaster region via C-130 military transport aircraft.

From November 13, disaster assessment and medical teams comprised of 40 Tzu Chi Philippines volunteers will fly from Manila to Cebu and then to the disaster region to begin the first stage of disaster assessment and relief for survivors. The disaster assessment team will be carrying 1500 packs of toiletries and daily necessities to meet the immediate needs of disaster survivors. The medical team, comprised of 10 doctors and nurses from Tzu Chi International Medical Association (TIMA), will help provide immediate medical services to those who need them. Following initial assessment, volunteers will provide care and relief according to the specific needs of disaster survivors.

According to Tzu Chi Department of Religious Affairs Deputy Director Wang Yun-jing, "We have established command centers in both Manila and Cebu. Since Cebu is closest to the disaster area, Tzu Chi can use our local offices in that area to store relief goods and make arrangements for volunteers' transportation into the disaster area."

Disaster relief on such a massive scale is not new to Tzu Chi, whose volunteers in the United States have provided relief after 9/11, Hurricane Katrina, Hurricane Sandy, and the 2010 Haiti earthquake, among other major and minor disasters. In just the first two months after last October's devastating Hurricane Sandy, volunteers provided nearly $10 million in emergency cash aid and more than 9,000 blankets to approximately 16,000 affected families throughout New York and New Jersey. Following the principle of "first to arrive and last to leave," volunteers continue to support especially vulnerable communities even one year later.

Tzu Chi National Headquarters in San Dimas, CA, invites donations of relief funds and kind thoughts from individuals across the United States to send to disaster survivors in the Philippines.

Please make checks payable to "Tzu Chi" and write "Disaster Fund" on the memo line. Send the check to:

Tzu Chi Foundation
1076 Ford Road,
Highland Height, OH 44143

Questions may be directed to Tzu Chi Foundation USA, Cleveland Service Center at (440) 646-9292. Web: www.us.tzuchi.org

Please visit our websites for the latest Typhoon Haiyan Relief activities:

http://www.daai.tv/daai-web/news/
---
Indian and Southeast Asian Art Collection
Cleveland Museum of Art
February 27, 2013

At a reception on February 27, 2013 The Cleveland Museum of Art introduced Sonya Rhie Quintanilla as Curator of Indian and Southeast Asian Art. Dr. Quintanilla gave previews of the collection, including the Ganesh and Tantra in Buddhist Art, that will be featured starting in May.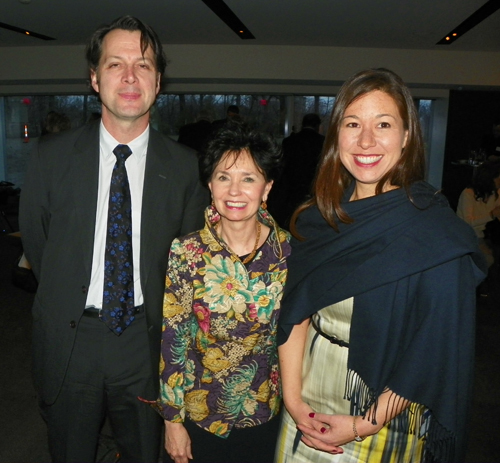 CMA Director David Franklin,
Director, Education and Public Programs Marjorie Williams
and Curator Sonya Rhie Quintanilla
---
2012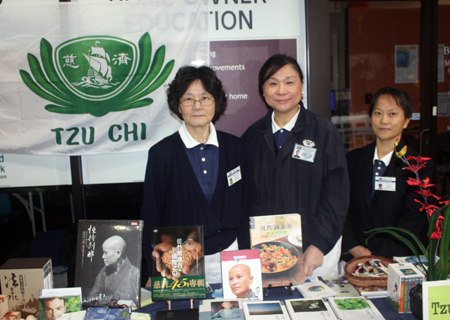 Tzu Chi Buddhist Foundation at Chinese New Year 2012
More from Chinese New Year 2012 in Cleveland
---
2011
Tzu Chi Foundation Lunar New Year Celebration February 20, 2011
The Tzu Chi Foundation celebrated the Lunar New Year February 6, 2010 with a look back on the charitable works they have performed and forward to the tasks and places of need for the coming year. The local Tzu Chi facility is located in its new home in Highland Heights and is part of the Midwest Region of this international foundation.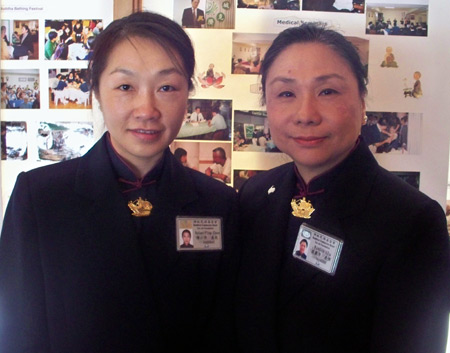 Vivien Liu, Director and Hsiao-Ping 'Cathy' Chen
See more from the Celebration
---
2010
Annual Dragon Boat Races - Cuyahoga River - Flats. August 7, 2010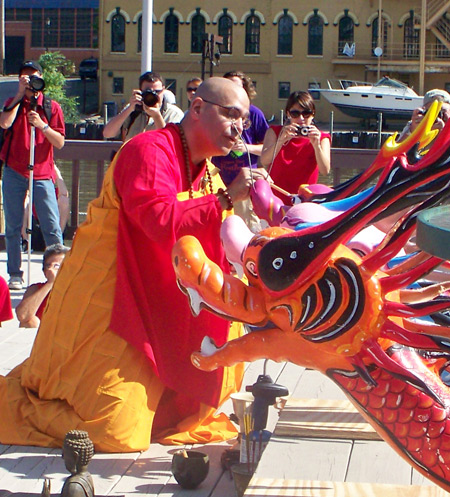 Awakening the Dragons by painting their eyes


See more of the Dragon Boats
---
Tzu Chi Foundation Lunar New Year Celebration February 6, 2010
The Tzu Chi Foundation celebrated the Lunar New Year February 6, 2010 with a look back on the charitable works they have performed and forward to the tasks and places of need for the coming year.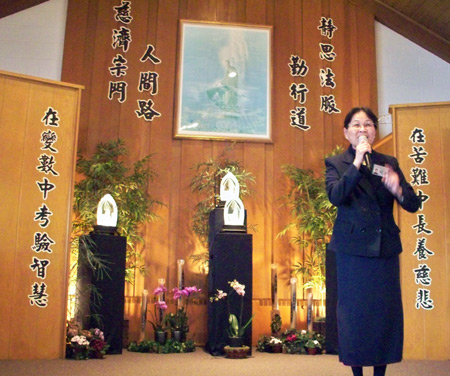 Tzu Chi Regional Director from Chicago
More from the 2010 Lunar New Year
---
Submit your Cleveland Buddhist photos and event recaps.
---