Kuwaitis in Cleveland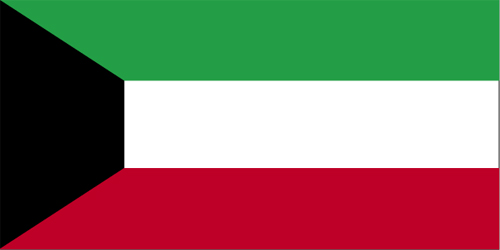 Marhaba
---
News and Upcoming Events for Kuwaitis in Cleveland
---
Are you interested in doing business in Kuwait?
Are you interested in taking a trip to Kuwait?
Are you of Kuwaiti heritage and living, working or visiting Cleveland or Northeast Ohio?
Contact us for more information.

Sponsored Message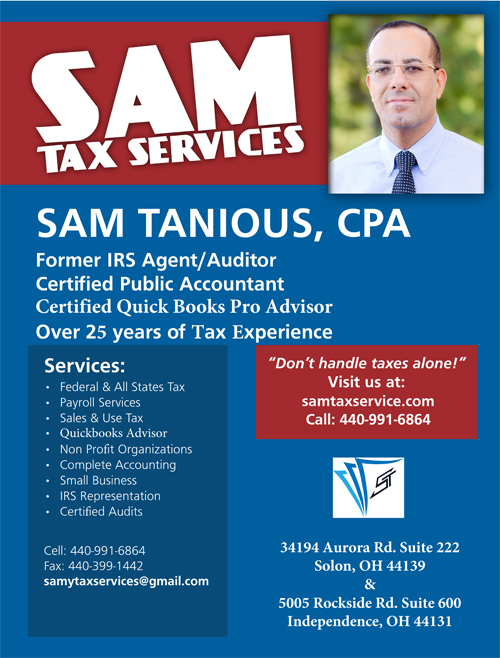 ---
Submit your Cleveland Kuwaiti news and events.
---
Out & About - Photos and Event Recaps
2022
Work in Progress - More Coming Soon
2021
Arab American Heritage Month
During the month of April, Arab America formally recognizes the achievements of Arab Americans through the celebration of National Arab American Heritage Month (NAAHM). Across the country, cultural institutions, school districts, municipalities, state legislatures, public servants, and Arab Americans will engage in special events that celebrate the community's rich heritage and numerous contributions to society.

Arab Americans have roots in 22 countries located in the Middle East and North African regions: Algeria, Bahrain, the Comoros Islands, Djibouti, Egypt, Iraq, Jordan, Kuwait, Lebanon, Libya, Morocco, Mauritania, Oman, Palestine, Qatar, Saudi Arabia, Somalia, Sudan, Syria, Tunisia, the United Arab Emirates, and Yemen. And within all those countries, there are various languages, religions, traditions that are now part of our American story. There are nearly 3.5 million Arab Americans in the United States, according to the Arab American Institute. Establishing Arab American Heritage Month was critical in combatting post-9/11 anti-Arab sentiments, and while Arab Americans still face prejudice regularly, acknowledging their fight for recognition and equality - and becoming better allies - is something we can all contribute toward.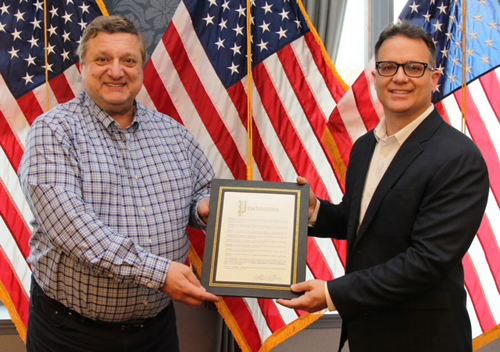 CAMEO president Pierre Bejjani receiving
Arab American Heritage Month Proclamation
See more about Arab American Heritage Month in Cleveland
---
2017
Fashions from Kuwait at Cleveland multicultural party
A highlight of the 8th Annual ICC-WIN Cleveland Multicultural Holiday Celebration on Wednesday, December 6, 2017 at the Global Center for Health Innovation in Cleveland was the International Fashion Show featuring almost 100 models from about 30 countries.

Youssef Alanazi and Fatima Alanazi represented Kuwait.

(Click on the white arrow to watch the video)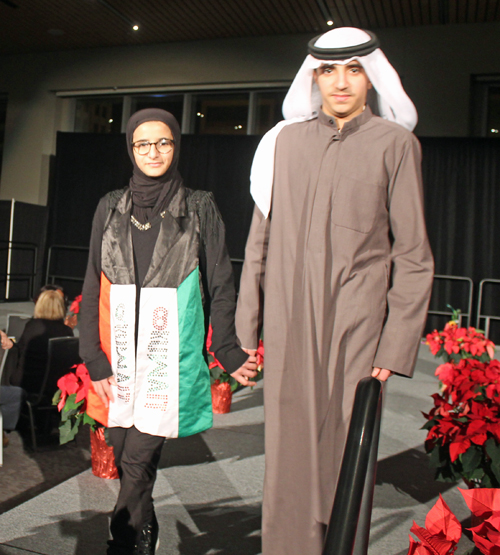 Youssef Alanazi and Fatima Alanazi
representing Kuwait
See more from the Cleveland Multicultural Holiday Celebration
---
Cleveland American Middle East Organization 47th anniversary
The Cleveland American Middle East Organization (CAMEO) is a nonpartisan, nonsectarian political action organization established in 1970. They celebrated their 47th anniversary and induction of new officers at a dinner event at St. Elias Cultural Center.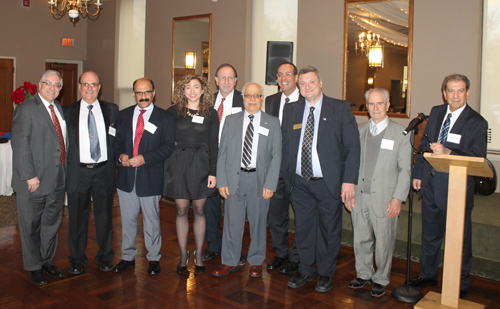 Cuyahoga County Executive Armond Budish and CAMEO Board
Photos and video of the CAMEO event
---
2016
Cleveland Kuwaiti community at Cleveland Multicultural Event
The Cleveland Kuwaiti Community was represented at the 7th annual International Community Council - Worldwide Intercultural Network (ICC-WIN) holiday party on December 14, 2016.

120 people participated in the fashion show and each walked the runway to music from their country. Click on the white arrow to watch the short video of the Kuwaiti models Youssef and Fatima Alanazi.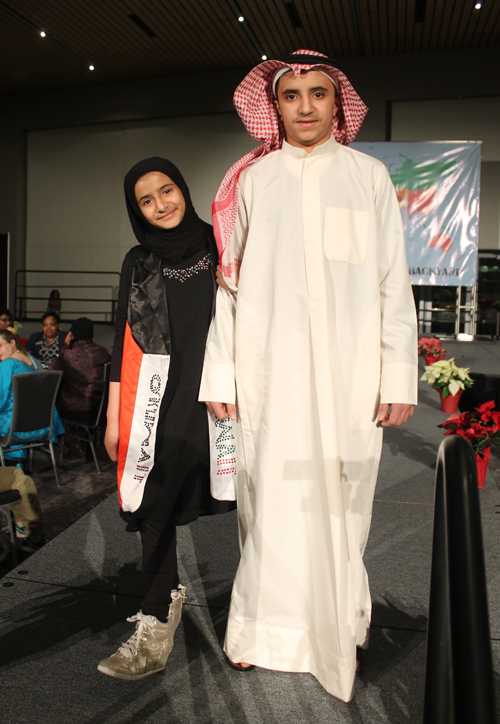 Fashions from Kuwait


See more from the 2016 International Fashion Show
---
---
Organizations and Resources for Kuwaitis in Cleveland
---
Submit your Cleveland Kuwaiti organizations and resources.
Business, Education and Employment Information
---
Submit your Cleveland Kuwaiti jobs, classes and other opportunities.
---
Cleveland Kuwaiti Feedback and Memories
Kuwaiti History and Culture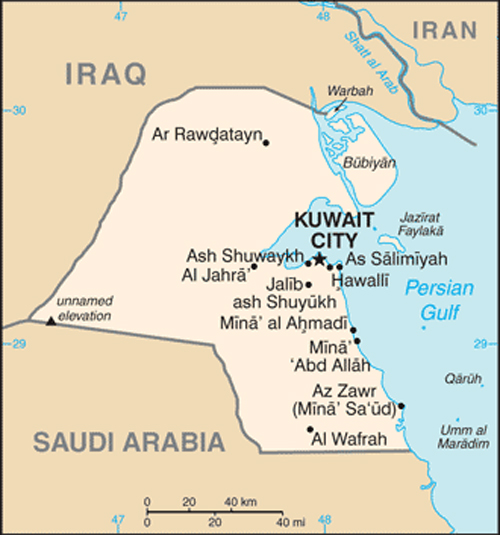 Kuwait has been ruled by the AL-SABAH dynasty since the 18th century. The threat of Ottoman invasion in 1899 prompted Amir Mubarak AL-SABAH to seek protection from Britain, ceding foreign and defense responsibility to Britain until 1961, when the country attained its independence.

Kuwait was attacked and overrun by Iraq on 2 August 1990. Following several weeks of aerial bombardment, a US-led UN coalition began a ground assault on 23 February 1991 that liberated Kuwait in four days. Kuwait spent more than $5 billion to repair oil infrastructure damaged during 1990-91. The AL-SABAH family returned to power in 1991 and established one of the most independent legislatures in the Arab World.

The country witnessed the historic election in 2009 of four women to its National Assembly. Amid the 2010-11 uprisings and protests across the Arab world, stateless Arabs, known as bidoon, staged small protests in February and March 2011 demanding citizenship, jobs, and other benefits available to Kuwaiti nationals. Youth activist groups - supported by opposition legislators - rallied repeatedly in 2011 for the prime minister's dismissal amid allegations of widespread government corruption, ultimately prompting the prime minister to resign in late 2011. Demonstrations, following a short lull, renewed in late 2012 in response to an Amiri decree amending the electoral law to reduce the number of votes per person from four to one.

The opposition, led by a coalition of Sunni Islamists, tribalists, some liberals, and myriad youth groups, largely boycotted legislative elections in 2012 and 2013, which ushered in a legislature more amenable to the government's agenda. Since coming to power in 2006, the Amir has dissolved the National Assembly on five occasions (the Constitutional Court annulled the Assembly in June 2012 and again in June 2013) and shuffled the cabinet over a dozen times, usually citing political stagnation and gridlock between the legislature and the government.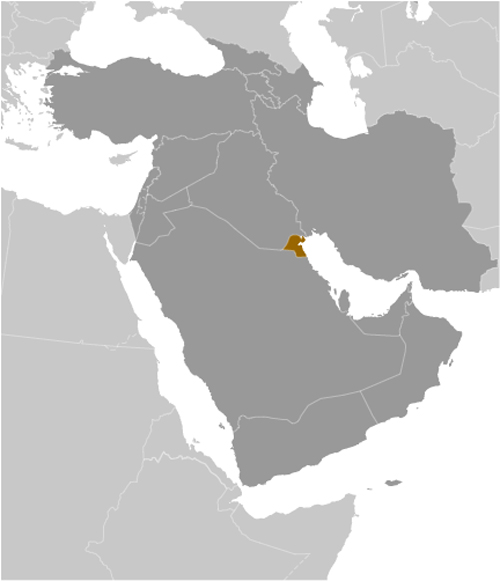 Tell us about the music, food, holidays, traditions, costumes, language and other qualities that makes people from Kuwait so special.


---
Submit your Cleveland Kuwaiti cultural items.
---
Profiles of Kuwaitis in Cleveland and Northeast Ohio
---
If you know of a Cleveland Kuwaiti who should be profiled,
please let us know.
---
ClevelandPeople.Com - Kuwaiti Ambassadors
Read more about the Kuwaiti and other Ambassadors. If you are interested in being considered to be an official ClevelandPeople.com Ambassador to the Cleveland Kuwaiti community, please contact us.


---