The Bahá'í Faith was founded by Bahá'u'lláh in 19th-century Persia. Bahá'u'lláh was exiled for his teachings from Persia to the Ottoman Empire and died while officially still a prisoner. After Bahá'u'lláh's death, under the leadership of his son, `Abdu'l-Bahá, the religion spread from its Persian and Ottoman roots, and gained a footing in Europe and America, and was consolidated in Iran, where it suffers intense persecution.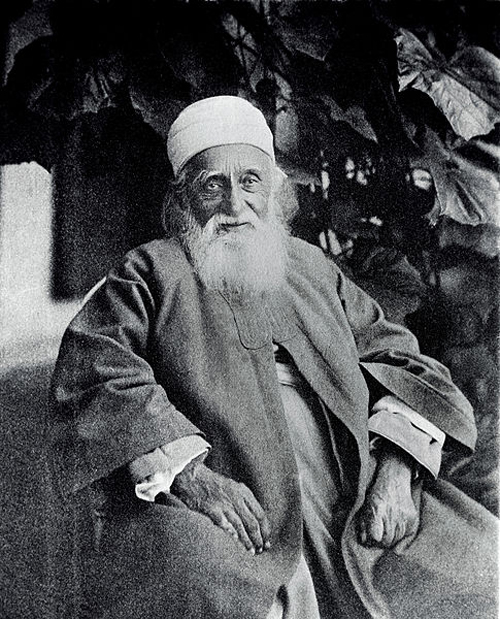 Portrait of Abdu'l-Bahá



After the death of `Abdu'l-Bahá, the leadership of the Bahá'í community entered a new phase, evolving from a single individual to an administrative order with both elected bodies and appointed individuals.

It is estimated that there are more than 5 million Bahá'ís around the world in more than 200 countries and territories.

In the Bahá'í Faith, religious history is seen to have unfolded through a series of divine messengers, each of whom established a religion that was suited to the needs of the time and to the capacity of the people. These messengers have included Abrahamic figures—Moses, Jesus, Muhammad, as well as figures from Indian religions like Krishna, Buddha, and others.

For Bahá'ís, the most recent messengers are the Báb and Bahá'u'lláh. In Bahá'í belief, each consecutive messenger prophesied of messengers to follow, and Bahá'u'lláh's life and teachings fulfilled the end-time promises of previous scriptures.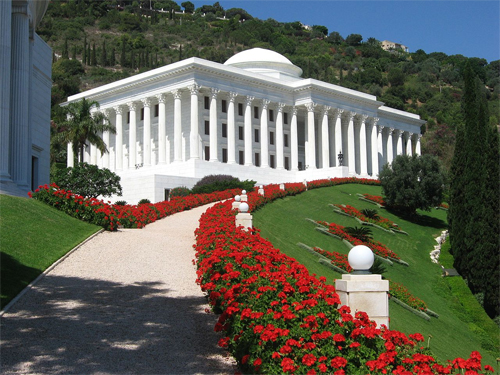 The Seat of the Universal House of Justice
On Mount Carmel in Haifa, Israel



Humanity is understood to be in a process of collective evolution, and the need of the present time is for the gradual establishment of peace, justice and unity on a global scale.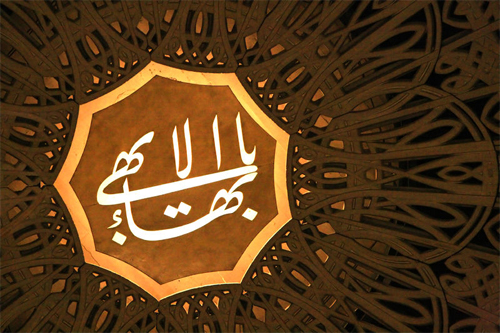 Greatest Name
(from Baha'i House of Worship in Wilmette, Illinois)
Submit your Cleveland Bahá'í cultural items.
---