Omani in Cleveland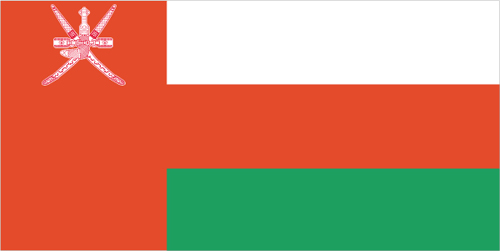 Marahban
---
News and Upcoming Events for Omani in Cleveland
---
Are you interested in doing business in Oman
Are you interested in taking a trip to Oman?
Are you of Omani heritage and living, working or visiting Cleveland or Northeast Ohio?
Contact us for more information.
Submit your Cleveland Omani news and events.
---
Out & About - Photos and Event Recaps
2021
Arab American Heritage Month
During the month of April, Arab America formally recognizes the achievements of Arab Americans through the celebration of National Arab American Heritage Month (NAAHM). Across the country, cultural institutions, school districts, municipalities, state legislatures, public servants, and Arab Americans will engage in special events that celebrate the community's rich heritage and numerous contributions to society.

Arab Americans have roots in 22 countries located in the Middle East and North African regions: Algeria, Bahrain, the Comoros Islands, Djibouti, Egypt, Iraq, Jordan, Kuwait, Lebanon, Libya, Morocco, Mauritania, Oman, Palestine, Qatar, Saudi Arabia, Somalia, Sudan, Syria, Tunisia, the United Arab Emirates, and Yemen. And within all those countries, there are various languages, religions, traditions that are now part of our American story. There are nearly 3.5 million Arab Americans in the United States, according to the Arab American Institute. Establishing Arab American Heritage Month was critical in combatting post-9/11 anti-Arab sentiments, and while Arab Americans still face prejudice regularly, acknowledging their fight for recognition and equality - and becoming better allies - is something we can all contribute toward.
CAMEO president Pierre Bejjani receiving
Arab American Heritage Month Proclamation
See more about Arab American Heritage Month in Cleveland
---
2017
Cleveland American Middle East Organization 47th anniversary
The Cleveland American Middle East Organization (CAMEO) is a nonpartisan, nonsectarian political action organization established in 1970. They celebrated their 47th anniversary and induction of new officers at a dinner event at St. Elias Cultural Center.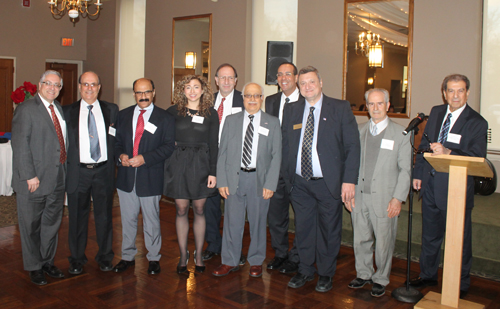 Cuyahoga County Executive Armond Budish and CAMEO Board
Photos and video of the CAMEO event
---
2016
---
Organizations and Resources for Omani in Cleveland
---
Submit your Cleveland Omani organizations and resources.
Business, Education and Employment Information
---
Submit your Cleveland Omani jobs, classes and other opportunities.
---
Cleveland Omani Feedback and Memories
Omani History and Culture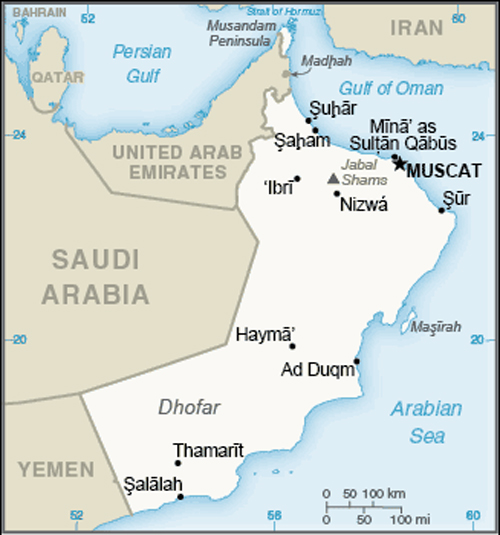 The inhabitants of the area of Oman have long prospered on Indian Ocean trade. In the late 18th century, the nascent sultanate in Muscat signed the first in a series of friendship treaties with Britain. Over time, Oman's dependence on British political and military advisors increased, but it never became a British colony.

In 1970, Qaboos bin Said Al-Said overthrew his father, and has since ruled as sultan, but he has never designated a successor. His extensive modernization program has opened the country to the outside world while preserving the longstanding close ties with the UK and US. Oman's moderate, independent foreign policy has sought to maintain good relations with its neighbors and to avoid external entanglements.

Inspired by the popular uprisings that swept the Middle East and North Africa beginning in January 2011, some Omanis staged demonstrations, calling for more jobs and economic benefits and an end to corruption. In response to those protester demands, Qaboos in 2011 pledged to implement economic and political reforms, such as granting legislative and regulatory powers to the Majlis al-Shura and increasing unemployment benefits. Additionally, in August 2012, the Sultan announced a royal directive mandating the speedy implementation of a national job creation plan for thousands of public and private sector jobs.

As part of the government's efforts to decentralize authority and allow greater citizen participation in local governance, Oman successfully conducted its first municipal council elections in December 2012. Announced by the Sultan in 2011, the municipal councils will have the power to advise the Royal Court on the needs of local districts across Oman's 11 governorates. The Sultan returned to Oman in March 2015 after eight months in Germany, where he received medical treatment and has since appeared publicly on a few occasions.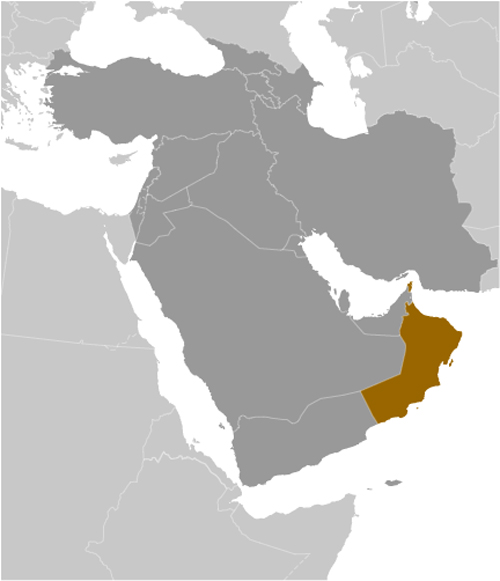 Tell us about the music, food, holidays, traditions, costumes, language and other qualities that makes people from Oman so special.


---
Submit your Cleveland Omani cultural items.
---
Profiles of Omani in Cleveland and Northeast Ohio
---
If you know of a Cleveland Omani who should be profiled,
please let us know.
---
ClevelandPeople.Com - Omani Ambassadors
Read more about the Omani and other Ambassadors. If you are interested in being considered to be an official ClevelandPeople.com Ambassador to the Cleveland Omani community, please contact us.


---