The former French colony of Ubangi-Shari became the Central African Republic upon independence in 1960. After three tumultuous decades of misrule - mostly by military governments - civilian rule was established in 1993 but lasted only a decade. In March 2003, President Ange-Felix PATASSE was deposed in a military coup led by General Francois BOZIZE, who established a transitional government. Elections held in 2005 affirmed General BOZIZE as president; he was reelected in 2011 in voting widely viewed as flawed.

The government still lacks full control of the countryside, where lawlessness persists. The militant group, Lord's Resistance Army, continues to destabilize southeastern Central African Republic, and several rebel groups joined together in early December 2012 to launch a series of attacks that left them in control of numerous towns in the northern and central parts of the country. The rebels - unhappy with BOZIZE's government - participated in peace talks in early January 2013 which resulted in a coalition government including the rebellion's leadership. In March 2013, the coalition government dissolved, rebels seized the capital, and President BOZIZE fled the country.

Rebel leader Michel DJOTODIA assumed the presidency and the following month established a National Transitional Council (CNT). In January 2014, the CNT elected Catherine SAMBA-PANZA as interim president. Elections completed in March 2016 installed independent candidate Faustin-Archange TOUADERA as president.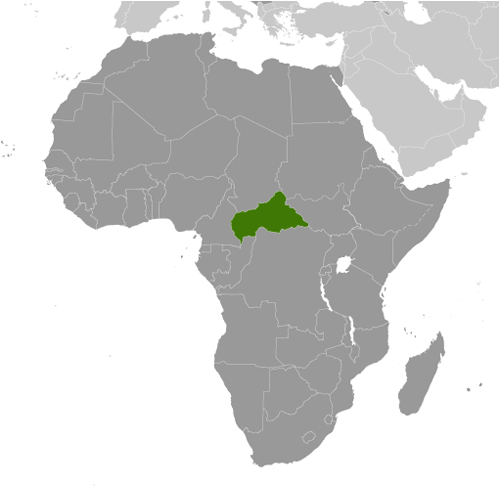 Tell us about the music, food, holidays, traditions, costumes, language and other qualities that makes people from Central African Republic so special.


---
Submit your Cleveland Central African cultural items.
---