Mona Alag
Indian Ambassador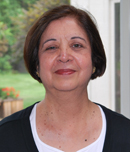 Mona Alag has been a very active volunteer with Federation of India Community Associations (FICA) for many years. She served on the Executive Board for 3 years and then served as President of FICA for 2 terms.
Mona is the Chair of Project Seva, the community service project of FICA that provides food, blankets and other resources to the needy in Cleveland.
She is also Chair of KALA, the annual art show that showcases the incredible creative works of local Indian artists. Talented artists from the Indian Community present paintings, quilts, photography and mixed media and proceeds benefit Family Promise of Greater Cleveland.
Mona is a founding member of the Association of Asian Indian Women of Ohio.
Mona also serves as Chair of the successful India Cultural Garden Event Committee.
She is also a founding member of Helping Hands.
For years Mona has been the liaison between people moving to Cleveland (or considering it) and the local Indian community. She answers their questions about neighborhoods, schools, restaurants, worship venues and other aspects of everyday life.
Top of Page
---
Andrea Andrioff Alusheff
Macedonian Ambassador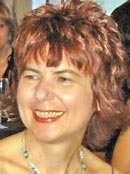 Andrea Andrioff Alusheff was born and raised in NE Ohio, currently residing in Wickliffe, OH. She is married to fellow Macedonian, Tom Alusheff and they have two sons.
Anrea is a graduate of The Ohio State University. She is second generation Macedonian, both sets of grandparents are from Macedonia.
Andrea is currently serving as president of The Macedonian Patriotic Organization, as well as the local Cleveland chapter, MPO "Vardar."
The Macedonian Patriotic Organization of the United States and Canada ("MPO") is the oldest organization of Americans and Canadians of Macedonian descent in North America. Macedonian-American and Macedonian-Canadian immigrants, including several who fought against the Ottoman Empire during the Ilinden Uprising of 1903, established the MPO in 1922 in Fort Wayne, Indiana, as the Macedonian Political Organization of the United States and Canada.
From its inception to the current day, the MPO has advocated for the establishment of a free, independent and united Macedonia that guarantees the civil and human rights of all of its citizens. In keeping with the dream of a united and independent Macedonia, the founders of the MPO adopted as the MPO's slogan the eloquent and simple words of former Prime Minister of the United Kingdom William Gladstone who, in expressing his views on the "Macedonian Issue" in 1897, clearly proclaimed "Macedonia for the Macedonians."
In addition to being the oldest Macedonian organization in North America, the MPO is also the publisher of the Macedonian Tribune, the oldest Macedonian newspaper in the world, published without interruption since 1927. With worldwide distribution, the Tribune served and continues to serve as the primary voice of the MPO in promoting its positions, activities, and programs.
Top of Page
---
Wagdi Anton
Egyptian Ambassador

Bio coming soon
Top of Page
---
Arooj Ashraf
Pakistani Ambassador

















Photo and bio coming soon
Top of Page
---
Nasser Assad
Palestinian Ambassador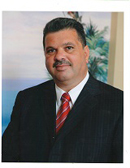 Nasser Assad is a native of Beit Hanina, a city on the outskirts of Jerusalem, Palestine.
He is active in the Cleveland area Beit Hanina Federation and a CAIR Cleveland Executive Board member, an O.B.B counselor (OHIO BENEFIT BANK) Working or volunteering with willing partner organizations, on the front lines of the issues affecting low and moderate income families across the neighborhoods, also working on issues related to justice in Palestine. He is a business owner in the greater Cleveland community and is active in Islamic and social justice causes.
Nasser is a board member of Ishmael & Isaac, a volunteer based organization. I&I is comprised of Americans who have cultural, religious or family ties to the Middle East. Members from metropolitan areas with large American Jewish and Arab communities, currently Cleveland, Detroit and New York, join together to promote the reconciliation of Israelis and Palestinians. Ishmael & Isaac shows that our two communities can work together in the United States and in the Middle East, demonstrating that the actions of a few do not represent the beliefs of the majority.
Current Projects include 1) working with resettling and assimilating the influx of refugees from the so called Arab Spring and 2) Viva Palistina; using social media to recognize Palestine as a country after U.N recognition, we know it was created by God approved by the faithful in every Holy Book on earth why not spread the word and liberate the people.
Nasser was recognized on several occasions such as by the Plain Dealer in (The Boss) section on July 18,2004, by the ( Congressman Dennis Kucinich ) for his contribution to the community on 09, 01,2011, and by the (Saudi Arabian Cultural Mission To The U.S) for participation and valuable support in 2011.
Nasser and his family attend The Islamic Center Of Cleveland in Parma, Ohio. Nasser speaks three languages fluently, Arabic, English and Spanish.
His contribution in the Palestinian American, Middle Eastern and Local Communities is to develop an understanding and enhance the public about the necessity of Diversity of different and multi-cultures in our communities. Nasser pursued an education as a IT Consulting from Cleveland State University.
Top of Page
---
Carolyn E. Balogh
Hungarian Ambassador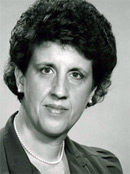 Carolyn Balogh was born and raised in Cleveland, Ohio. She earned her B.S. in Education from Ohio University in Athens, Ohio. Following graduation, she taught in Cleveland, Ohio, Euclid, Ohio, and Oakland, California.
When Carolyn's husband established their business, Mar-Bal, Inc. in 1970, Carolyn assumed the role of Human Resource Manager and Chief Financial Officer. She currently manages their real estate company, Balogh Real Estate LLP. Mar-Bal, Inc. is a leading manufacturer of thermoset material and components. The company supplies high temperature plastic materials and custom-molded products to appliance and industrial manufacturers. Mar-Bal, Inc. has four locations and employs over 500 people.
Carolyn is on and part of many business and community boards and associations:
Board of Directors:
Cleveland Hungarian Development Panel, President Emerita
Hungarian Cultural Garden, President
Geauga County Community Improvement Corporation, President
Ohio University Foundation Board
Ohio University College of Education Advisory Board
Ohio University/University of Pecs Advisory Board
Community Associations:
Cleveland Federation of Cultural Gardens
Women in Philanthropy
Geauga County Hungarian Club
Society for Human Resource Management
Christ Child Society
Hungarian Heritage Society
Ohio University Women's Club of Greater Cleveland, Past President
Ohio University National Alumni Board
Ohio University Alumni Association - Metal of Merit recipient
Development Chair for 50th Anniversary Committee for the 1956 Revolution
Top of Page
---
Pierre Bejjani
Lebanese Ambassador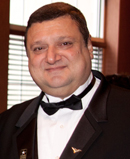 Pierre Bejjani is Managing Director/Executive Editor of Profile News Ohio (Largest Arabic/English Newspaper in Ohio) since 2008 and Senior Partner for Diversity Advertising Agency.
Currently, serves as President of Cleveland American Middle East Organization (C.A.M.E.O.) a nonpartisan, nonsectarian, Political Action Organization, established 1970. Since 1994 he has additionally served as 1st Vice President and a Board Member.
Founder and Chairman of the Board to the American Lebanese Community Council (ALCC) an organization formed for all American Lebanese or a descendents of Lebanese. ALCC mission is to keep, educate and promote the Lebanese Heritage and traditions. One objective of the organization is to complete the Lebanese Cultural Garden within the Cleveland Cultural Gardens.
He organized the first Annual Lebanon Day on November 22, 2011 hosted by the Mayor and City Of Cleveland in the City Hall Rotunda in a community celebration of The Independence Day of Lebanon. Lebanon Day continues to be an annual event.
In February 2014 Mr. Bejjani was elected to serve on the Executive Board of The Cleveland Cultural Garden Federation. In 2012 became a member of the International Advisory Board for the Cleveland Museum of Art and continue to be active member. He is one of the Founders and a Board Member of Worldwide Intercultural Network of North East Ohio (WIN-NEO),Now called ( ICC/WIN ) merging with International Community Council, and also serves on the Advisory Board of the Global Cleveland Initiative.
Pierre Bejjani serves on the Advisory Board for the U.S. Army Grass Roots Recruiting Battalion of Northern Ohio and has received awards for his support and dedication to the U.S. Army Cleveland Recruiting Company. Additionally, he was awarded for the his support and contribution to the success of the U.S. Army Strength in Diversity Program in April 2011.
Founding member and past President of The Northern Ohio Lebanese American Association (NOLAA ) since its inception in 2005. In 2009, NOLAA awarded him the Community Recognition Award. NOLAA's mission is to preserve, enrich and promote the Lebanese Christian heritage and traditions. He is also the Ambassador for ClevelandPeople.com representing the Lebanese Community.
During the 2010 U.S. Census, Pierre was instrumental in organizing town hall meetings in the Middle Eastern communities. He facilitated in educating the Community about the Census program and received the Census 2010 Partnership award.
Mr. Bejjani came to Cleveland Ohio in 1981 from Lebanon where he was born. He pursued an education as a Civil Engineer from Ohio State University. He returned to Cleveland where he worked as a Construction Manager and in 1991 established his own business. He continues to serve on the board of many local and neighborhood organizations including Clark Metro Development Corporation, where he was the Vice President of the Board and the Chairman of the Economic Development from 1996 to 2002.
Pierre and his family belong to St.Maron Catholic Church in Cleveland, Ohio and represented the Maronite Church of Cleveland at the Maronite Congress held in Los Angeles in 2004. Pierre speaks three languages fluently, Arabic, English and French. His involvement in the Lebanese American, Middle Eastern and Local Communities is to create an understanding and educate the public about the importance of Diversity and the Coexistence of different cultures in our society.
Top of Page
---
Vivian Borromeo
Filipino Ambassador


















Bio coming soon
Top of Page
---
Maria Paula Bozoklian
Argentine Ambassador


Maria Paula Bozoklian was born in Buenos Aires, Argentina and moved to Cleveland in December 2000. She is the owner of the Yahoo group called Argentinos en Cleveland. She also created the Facebook group with the same name.
Maria has organized events to reunite people from Argentina since moving to the USA.
She was a journalist in Argentina and worked in different newspapers and local radios for six years. Since coming to the US she changed careers and for the last 14 years she has assisted people in obtaining employment, providing training and coaching.
She is currently a Bilingual Career Consultant at El Barrio/ The Centers for Families and Children. Before that opportunity, Maria was an Employment and Training Coordinator at Catholic Charities Services for almost six years. She is fluent in Spanish and English and recently graduated from the Hispanic Alliance Leadership Development Initiative (HALDI).
On a daily basis, she assists job seekers to create their resumes and cover letters, to complete an application for employment and to look for employment online. She teaches interviewing techniques, Self Esteem, Stress in the Workplace, Social Media and more job related workshops.
Maria is married to a Cleveland born but raised in Argentina gentleman named John Richard Bozoklian. She moved to the US looking for better opportunities and to explore a new life with her husband. It was not easy to leave her family and friends but she is grateful to this country which welcomed them with new opportunities of growth.
Top of Page
---
Dona Brady
Albanian Ambassador


Dona Brady was born and raised in Cleveland, Ohio. Dona has been actively engaged in the Albanian American community for many years. Dona is of Albanian descent. She was one of the founders and first President of the Albanian American Association of Cleveland and currently serves as the Chairwoman of the organization. Dona also was instrumental in establishing a Sister City relationship with Fier, Albania and Cleveland, Ohio. She currently is Chair of the Sister City Program.
Following the war in Kosova, Dona led the relief and resettlement efforts of the Kosovar refugees in Cleveland along with the Albanian American Association and many other religious and philanthropic groups. Dona received an award of recognition from the International Services Center for her humanitarian efforts resettling refugees from the war in Kosovo and continuing work on behalf of the Albanian Community.
Dona spearheaded the creation of the Albanian Cultural Garden in Rockefeller Park. She worked with the community to erect a statue of Saint Teresa of Kolkata (Mother Teresa). The statue was created by renowned Albanian sculptor Kreshnik Xhiku. In 2012, Albanian President Bujar Nishani, Albanian Ambassador Gilbert Galanxhi, Fier Albania Mayor Baftjar Zeqaj and many dignitaries attended the ribbon cutting event.
Dona earned her Bachelor of Arts degree, Cum Laude, in Urban Studies with a major in neighborhood revitalization from Cleveland State University Levin College of Urban Affairs. She also graduated from CSU's Leadership Academy. Dona Brady was inducted into the Golden Key National Honor Society and was awarded the 2005 Outstanding Elected Official's Award from CSU Leadership Academy.
Dona recently retired from the Cleveland City Council after serving 20 years. "I look forward to continuing my work with the Albanian and international community. It is rewarding and gratifying", said Brady.
Top of Page
---
Jeanette Grasselli Brown
Hungarian Ambassador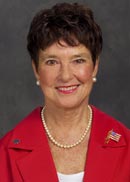 Jeanette Grasselli Brown spent 38 years in industrial research, retiring in 1989 as Director of Corporate Research for BP America (formerly The Standard Oil Co.), From 1989 to 1995 she served as Distinguished Visiting Professor and Director, Research Enhancement at Ohio University, Athens, Ohio.
In 1995 she was appointed by Governor Voinovich to the Ohio Board of Regents, the coordinating body for all higher education in the State of Ohio. She was reappointed by Governor Taft in 1999 and she is a past Chair of the Board. She was Vice Chair of the Governor's Commission on Teacher Success in 2002.
Jeanette Grasselli Brown received her B.S. degree from Ohio University and her M.S. in Chemistry from Case Western Reserve University. She holds 13 Honorary degrees, including the most recent from the University of Pecs in Hungary. She has 1 patent, 80 publications and 9 books in the field of infrared and Raman spectroscopy. She was Editor of the international journal, Vibrational Spectroscopy from 1989-1995.
Her civic involvements include the Boards of the Cleveland Hungarian Development Panel, the Cleveland Orchestra, the Great Lakes Science Center (Chair, Board), the Cleveland Clinic Foundation (co-chair, Neurological Institute Board), the Holden Arboretum, Martha Holden Jennings Foundation, Musical Arts Assoc of the Cleveland Orchestra, One Community (co-chair, Board), IdeaStream (past Chair, Board) the Cleveland Scholarship Programs, Inc. (past Chair, Board), and the Northeastern Ohio Science and Engineering Fair (Vice Pres, Board). She was Co-Chair of the INTEL International Science & Engineering Fair which was held in Cleveland in May, 2003.
She has been a Director on the Board of 6 Fortune 500 corporations and has served on the White House Joint High Level Advisory Panel for assessing US/Japan science and technology. She has been Chair of the U.S. National Committee for IUPAC, national President of the Society for Applied Spectroscopy and Chair of the Analytical Division of the American Chemical Society.
She has received the Garvan Medal as the outstanding woman chemist in the United States from the American Chemical Society, was the first woman inducted into the Ohio Science and Technology Hall of Fame, and is in the Ohio Women's Hall of Fame. In 1985 she was selected as one of the Foremost Women of the Twentieth Century and in 2002 she was selected as an International Scientist of the Year.
In 2002 she received the National Ellis Island Medal of Honor for her work with the Hungarian community in Cleveland. In 2004 she received the Great American Award from the Stan Hywet Foundation and she was selected for the book "Ohio 200 years, 200 Women: Ohio's First and Finest". In 2006 she received the In Tribute to Public Service Award from Cleveland State University's Maxine Levin College of Urban Affairs.
See more in the ClevelandWomen.Com profile of Jenny Brown
Top of Page
---
Ingrida Bublys
Lithuanian Ambassador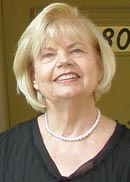 Extensive experience in public relations, marketing and international business, with specific emphasis on the Baltic States. Strengths in securing and building contacts for trade development, specializing in the agricultural sector. A developed network across diverse commercial and governmental interests.
Ingrida serves as Honorary General Consul of the Republic of Lithuania, City Club of Cleveland, Cleveland Council on World Affairs, Cleveland Foreign Consular Corps, Cleveland Rotary International Club Board of Trustees and Honorary President, Rotary Club of Cleveland, Cleveland World Trade Center, Council of International Programs, The Consular Corps College Board of Trustees, International Community Council, Lithuanian American Community, Inc. Chairman, Cultural Council of USA, 1979--1991 and Vice President, 1975 - 1978, Lithuanian American Economic Development Advisory Council, Lithuanian American Chamber of Commerce, Ohio Commodores, Ohio-Israel Chamber of Commerce, Professional Women's Business Association and more.
As President, IB International, Inc. - International Trade Development since 1988, Ingrida has arranged a sister facility relationship between the Cleveland Exposition Center (IX Center) and the Lithuanian Trade Center LITEXPO in Vilnius, Lithuania. She initiated and led a successful campaign in the Lithuanian parliament to retain LITEXPO as an exhibition center, rather than convert it to other functions. In May, 1992 organized the first Lithuanian products exposition at the "Business & Industry 2000" show at the IX Center, Cleveland, Ohio.
Ingrida organized a Joint Communiqué for Establishment of Mutual Relationship between the Ohio Department of Agriculture, The Ohio State University's College of Food, Agriculture, and Environmental Sciences, and the Ministry of Agriculture of the Republic of Lithuania and the Lithuanian Agriculture University. Presently - coordinator of the program.
In May 2003, Ingrida organized the first IT Videoconference between USA and Lithuanian IT companies. In 2004, she arranged the first US Import-Export Bank loan to a Lithuanian agro business company. She is a Manufacturer's sales representative for Lithuanian as well as USA corporations and exclusive US representative of LITEXPO, the Lithuanian Trade Center and US representative of Klaipeda Free Economic Trade Zone in Lithuania.
Ingrida won the American Nationalities Movement "Eagle Award" in 2001, Republic of Lithuania - Order of Grand Duke Vytautas the Great in 2003 and many other awards.
Top of Page
---
Paul Burik
Czech Ambassador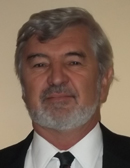 Paul was born in the city of Budvar - yes, the namesake of Budweiser Beer, in what is now the Czech Republic. He and his father escaped from Czechoslovakia in 1968 after the Soviet invasion and settled in Cleveland.
Mr. Burik attended Kent State University where he received a degree in architecture. Paul spent much of his professional career working for the City of Cleveland as Chief Architect. He is now retired.
Paul is a past president of the Cleveland Cultural Gardens Federation - umbrella organization of all the 29 nationality gardens. During his presidency the Gardens experienced a renaissance with a new Garden being added each years of his term. Paul is currently president of the Cleveland Chapter of Czech and Slovak Society of Arts and Sciences and a member of SOKOL Greater Cleveland.
In his home town of Avon, Mr. Burik is president of the French Creek Development Association, an organization which he co-founded to improve and promote the down-town area of Avon. Paul also serves as Skipper for Sea Scout Ship #289 based out of Lorain Sailing and Yacht Club, teaching youth boating and sailing skills.
Paul is father of two, and a grandfather of two - a boy and a girl in each instance. He resides in Avon with his wife Fran. There they both enjoy gardening and traveling.
Top of Page
---
Bo Carlsson
Swedish Ambassador


Bo Carlsson is Director of the Executive Doctor of Management (EDM) Program and Frank Tracy Carlton Professor of Economics at the Weatherhead School of Management at Case Western Reserve University in Cleveland, Ohio. He received his B.A. in Economics from Harvard College and his Ph.D. in Economics from Stanford University. From 1972 to 1984 he was a Research Associate and for five years Associate Director of the Industrial Institute for Economic and Social Research (IUI) in Stockholm, Sweden.
Bo Carlsson has published over 20 books and numerous articles in industrial economics, small business and entrepreneurship, technological change, and industrial policy. His current research interests include entrepreneurship, technology transfer, intellectual property management, and the nature and role of technological innovation systems and industry clusters in economic growth.
Bo Carlsson is a member of the Swedish Cultural Society of Cleveland, the Nobel-Monitor Lodge #130 (a local lodge within the Vasa Order of America), the Swedish-American Chamber of Commerce of Ohio (SACC-Ohio), and the International Community Council (ICC). He is also a member of several international professional organizations, including the European Association for Research in Industrial Economics (past president) and the International Joseph A. Schumpeter Society.
Top of Page
---
Joe Cimperman
Supporting Ambassador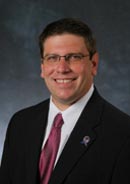 Joe Cimperman, a member of Cleveland City Council, has represented Cleveland's Ward 13 since being elected to City Council in 1996. Serving the St. Clair-Superior, Payne Sterling, Midtown, Downtown, Tremont, Ohio City/ Near West, Duck Island, and Forest City Park neighborhoods, his ward includes many of the most dynamic and thriving areas in the city.
Councilman Cimperman's current legislative priorities include increasing support for the city's arts and culture community; continued economic development and revitalization throughout his ward; and the implementation of sustainable environmental policies and legislation in the city.
He was instrumental in the passage of a country-wide initiative in 2006 to provide public funding to the arts and authored the city's first live-work ordinance. He has championed the continued renaissance of downtown during his tenure, from the vibrant East Fourth Street neighborhood to the rapidly rising Avenue District neighborhood. Working with community stakeholders, he led the creation of a first-of-its-kind zoning designation for neighborhood gardens and has advocated for the availability of locally grown food.
Councilman Cimperman has worked diligently to create and invigorate over 30 block clubs, strengthen existing ones and to foster a sense of community. He is also a champion of neighborhood issues, sponsoring legislation for a variety of improvements, including sufficient parking for people with disabilities and safety measures along the waterfront.
He also led the charge on creating a zoning class for parks and green space in the city of Cleveland. Working with the OSU Extension, Botanical Gardens, and the Cuyahoga Community Land Trust, he was a steward in creating a zoning class for community gardens, the first and only one like it in the country. He was also instrumental in helping Downtown Cleveland receive the legislation and civic support it needed to implement the Blue & Gold Clean & Safe Program—with 50 people every day keeping our downtown Cleveland safe for over the 300,000 people who work, visit and live in our center city.
Born and raised in the St. Clair-Superior neighborhood, Councilman Cimperman's family was active in the Slovenian community. He graduated from St. Ignatius High School and earned a degree in English from John Carroll University where he was a Student Council President. Before being elected to City Council, Councilman Cimperman served as an outreach worker at the West Side Catholic Center, and was a member of the Jesuit Volunteer Corps.
Top of Page
---
Anda Cook
Latvian Ambassador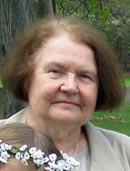 Anda was born in Riga, Latvia, and left her country when she was 9 years old. The departure was to be temporary, to escape the advancing front, but she did not return until 30 years later on a nostalgic trip to visit her homeland and her aged father who had spent 6 years in Siberia.
Anda's family awaited the end of WWII in a small village near Weimar, Germany. Food was scarce, and Anda's task was to supplement the family's diet by gathering sourgrass and dandelion leaves. A much coveted food was bread, even though it was enhanced with saw dust, a daily ration at 50 grams. Oh, just to have a couple of slices in one sitting! To this day Anda considers throwing bread in trash a sin.
After the war a difficult choice was made not to return to the then Soviet occupied Latvia, but join other displaced persons in a series of camps. For Anda's family they were in Eichstadt, Regensburg, Bad Aibling, and Munich. In 1944 120,000 Latvians had left their country, some to Sweden, but most to Germany. Most of these people were professionals in a variety of disciplines. Even though the camp life with the uncertainty about future was agonizing for adults, they made sure children were involved in educational activities.
Parents utilized whatever skills they had, forming school environments, boy and girl scouts, and organizing field trips; artists formed theatre and music groups; sportists made sure competing games were staged with displaced persons in other camps. One of Anda's fondest memories is when as a Brownie in 1946 she was selected to present flowers to General D.D. Eisenhower at a Latvian Song Festival held in Eichstadt.
As Germany was struggling with scarce resources and unemployment, it was obvious that other countries for relocation had to be found for the displaced persons. Anda's family found a sponsor in South Dakota, but even so, a document had to be signed that the family would never be a burden to the United States.
In Sioux Falls, Anda's mother, a meteorologist by profession, worked in a drycleaning establishment, and Anda took a job as a nurse's aide in the local hospital, to assist in supporting the small family of two elementary school age siblings and a grandmother.
Education had always been a driving force in Anda's family. Upon arriving in the US she enrolled in a correspondence school, and when Anda's mother married her high school friend (that's another story), Anda applied for admission to the Augustana College even though she had not attended high school. After comprehensive exams she was admitted, but was able to attend for only one year as her stepfather, an engineer, found a job with Ferguson Company in Cleveland, Ohio.
In Cleveland while working for the Hoover Company and later for USSteel Company she attended Cleveland State and Baldwin Wallace Colleges on a part time basis. In 1987 she was accepted in the Case Reserve Weatherhead School of management and received a MS in Organizational Development. Anda also holds several professional licenses and certificates.
After her marriage in 1961 to Bill Cook and the birth of her first child, Anda stayed home raising two daughters and a son. Returning to work in 1974, Anda worked for 16 years with a fair housing organization, The Cuyahoga Plan, Inc. Integration issues at that time were rather controversial, and there were several times when she was threatened with tarring and feathering.
In 1990 Anda accepted a position as the executive director of Living in Cleveland Center, an organization promoting residential choices in the City of Cleveland. During this time, until her retirement in 1961, she created several promotional programs: the annual Buying into Cleveland, held at the Gund Arena and the Convention Center, attracting 200+ exhibitors and 4,000+ attendees: an annual Trolley transported Progressive Dinner; she conducted Ohio State certified continuing education real estate programs about homes in Cleveland neighborhoods; published a mortgage loan program bulletin on a quarterly basis. Anda also worked as an adjunct instructor (Dyke College and CCC).
Anda has served on many boards and has been involved in local volunteer activities, like PTA (President); the League of Women Voters (President); The League of Women Voters Education Fund (Trustee); the Citizens' League (trustee); Cuyahoga County Department of Human Services (Advisor); Hill House (Trustee); Housing Advocates (Trustee); Young Audiences (Chair, Volunteer Coordinator); Cleveland Cultural Gardens Federation (Exec. Board). Other affiliations include PACE; Cuyahoga Community College Women's Program; Cleveland Area Arts Council; WomenSpace; Leadership Cleveland; Cleveland Public Radio. In 1999 she was invited to serve as Foreperson for the Cuyahoga County Grand Jury (May to August).
In the Latvian community Anda has been a Girl Scout leader, and presently serves as a board member of the Cleveland Concert Association, the Cleveland Latvian Association and the Cleveland Latvian Cultural Garden Association.
In 1991 she went to Latvia and Moscow as a delegate with the Ohio Governor's Trade Commission in turn hosting a Latvian Government Representatives (10) visit to Ohio. In 1990 she presented a "White Paper at the University of Latvia International Science Conference, and was a Trainer for Latvian Government Workforce Development.
Recognitions received include:
Eleanor R. Gerson Leadership in Social Justice Award (awarded by Greater Cleveland Community Shares)
J.W. Battle Fair Housing Award (awarded by Cleveland Area Board of Realtors)
Outstanding Leadership Award (awarded by the Cuyahoga Plan, Inc.)
Key to the City (awarded by Michael R. White, Mayor, City of Cleveland)
Marquis Who's Who in America - Women
Top of Page
---
Shannon M. Corcoran
Irish Ambassador


Shannon Corcoran was born and raised in Ohio, and currently lives in the Westpark neighborhood of Cleveland. Shannon was raised in Cleveland's Irish community, starting as a competitive Irish Dancer with the Burke School of Irish Dance. Her family was a member of the West Side Irish American Club, where she attended music and dancing events. While still competing, she joined the Greater Cleveland Feis Society as a stage monitor, and still manages one of the championship stages today.
Shannon served as the Executive Director of the United Irish Societies (UIS) of Greater Cleveland from 2016-2019. The UIS sponsors and organizes the Cleveland St. Patrick's Day Parade, which is one of the city's largest single-day events and one of the city's oldest and most beloved traditions. Prior to becoming the organization's executive director, Shannon coordinated the parade's Line of March for nearly 20 years, including processing parade unit applications and assigning the marching order. In 2010, she was chosen as the Parade's Inside Co-Chair, and that year she started photographing the Parade, and activity she continues to this day.
Shannon is a member of the Ladies Ancient Order of Hibernians Our Lady of the Rosary Division, and is currently the Division's Secretary, a role she previously held along with that of treasurer. Shannon is an active supporter of the Murphy Irish Arts Center; one of Cleveland's Irish dancing school. She is also a member of the Irish American Club East Side.
Top of Page
---
Jim Craciun
Romanian Ambassador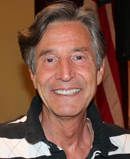 James M. Craciun was born in Cleveland and he and his brother Joseph are the managers of the Craciun Berry Funeral Homes of Cleveland and Westlake, Craciun Funeral Home of Middleburg Heights, and Corrigan Craciun Funeral Homes of Cleveland and Fairview Park.
In 1974, Jim's life was changed after he smuggled Bibles and Catechisms into Communist Romania. It was Fr. Marino that asked Jim to do it; the Mercedarian order had this mission of bringing God's word into the countries enslaved by communism. That experience began his lifetime commitment to Human Rights. This work started when he attended the International Human Rights Conference in April 1977, at the Royal Holloway College in London, England. He helped draft and sign a memorandum condemning the Helsinki Accords. The same memorandum was prepared and signed simultaneously in Romania by courageous dissidents, who were all later imprisoned for this act.
Jim was a founding member of the World Union of Free Romanians (WUFR) in 1984 at the University of Geneva in Geneva, Switzerland. He was elected Vice President of WUFR at the second World Congress held in Paris, France in June 1987. He has been re-elected to this position in 1991 and 1996 in Paris France, and in 2000 in Bucharest, Romania. Jim advised the Clinton administration on January 13, 1995 on the enlargement of NATO, representing the Romanian American prospective.
During the 1980's, Jim Craciun was a founding member of the Ohio Committee in Support of Solidarity for the Polish people and all people seeking freedom from the tyranny of communism. He was co-chairmen of Ohio Committee to Renounce Yalta during 1983 and 1984. In 1986, he coordinated a national demonstration of Romanian Americans in Washington D.C. to demonstrate against Most Favored Nation status for communist Romania. He was interviewed by Mike Wallace of 60 Minutes, but it never aired. Jim began his public speaking in 1982 as a member of the Metropolitan Speaker's Bureau of Northeastern Ohio his topic, "Life under Communism".
From 1985 to 1991, Jim was a member of the executive board of the Diocesan Union of Holy Name Societies, the Catholic Diocese of Cleveland. In 1985, he was chairman of the anti-pornography campaign that stopped local convenient stores from displaying adult magazines. From 1989 to 1991, he served as president of the Diocesan Union of Holy Name Societies covering 8 counties and 245 churches.
Jim's other Civic leadership includes being elected President of West Cleveland Jaycees in 1980 and being selected by the national organization as one of the "Outstanding Young Men of America" in 1988. He was President of the West Cleveland Kiwanis in 1983. From 1985 to 1988, Jim was a board member of the West Side Ecumenical Ministry, which aided the needy families and youth of his community.
The city of Cleveland was chosen to host the International Children's Games in July 2004. Jim was the co-chair of the Cultural Committee. Jim served from 2002-2009 as the chairman of the board of the International Services Center, a United Way agency that resettles refugees and aids immigrants in Northeastern Ohio. He is past chairperson of Cleveland's International Folk Festival in 2000 and 2001. He is a founder and past Cub Scout Master of Pack #541 of Our Lady of Mt. Carmel School, in Cleveland, Ohio, where he serves as the current Mount Carmel School Foundation president.
In 2007 Jim was honored to receive the Freedom Award from the American Nationalities Movement for his contributions to world peace, human rights commitment, and dedication to various community organizations. Jim is currently secretary, and proud to say incorporating secretary, of the Cleveland Police Foundation.
Top of Page
---
Dr. Richard Crepage
Supporting Ambassador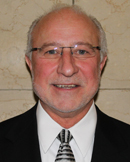 Dr. Richard Crepage is a lifetime Northeast Ohio resident having grown up in McDonald.
He earned his A.B. in Mathematics, MS in Educational Administration, and his Ed.D. in Educational Leadership from Youngstown State University.
Rich is a retired educator after a 35 year career with 22 years as a math teacher, assistant HS principal and Middle School Principal in the Warren City Schools and 13 years as Director of Personnel, Local Superintendent at Pymatuning Valley Local, and Superintendent of the Ashtabula County Educational Service Center.
Following retirement, he began volunteering for the Cleveland Council on World Affairs. After a year "in retirement" he became Director of Education, then Administrative Director, and finally Senior Director of Outreach and Education-the position he held until leaving the organization in August, 2012. In July, 2011 he was elected as a National Board Member of the World Affairs Councils of America.
His community involvement includes Advisory Board member of the Inamori International Center for Ethics and Excellence, Global Cleveland, and the Resource Council of the Center for Engaged Ethics at Hiram College. Rich is a member of the Friend of the Cleveland Cultural Gardens Federation, One World Day Planning Committee, National Federation of Croatian Americcans, Cleveland Bratislava Sister Cities, the Northeast Ohio International Business Network, City Club of Cleveland, serving as a member of the Program Committee, the Cleveland Rotary, a Board Member of the American Cancer Society's Northern Ohio Region where he serves as Chair of the Health Initiatives Committee.
In addition, he is a Past President of the Board of the Youngstown State University Alumni Society.
Top of Page
---
Mirjana Damljanovic, MA, LPCC
Serbian Ambassador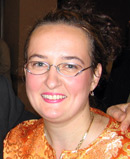 Mira is an accomplished individual with relevant educational and extensive managerial experience and organizational skills with volunteer Christian Orthodox organizations including local OCF chapters.
She has coordinate four different university OCF chapters (BW, CSU, CWRU, and JCU), each very successful OCF chapters with over 150 students. She has worked as a psyciotherapist at Parmadale Residential Treatment Center and has experience in the treatment of troubled youths, mostly with dual diagnoses as well as counseling severely behavioral handicapped adolescents and their families through individual, group, and family therapies. She has also worked for the Plain Dealer in data and research.
Since 2002 she has been the General Manager of SROS Ensemble, a professional vocal ensemble, performing sacred/secular music of various periods and languages. · She organized and led concert tours in Europe in 2003 & 2008. Mira performed before His Royal Highness Crown Prince Aleksandar II Karadjordjevic of Serbia. She has also performed for Heads of State, ambassadors, and other dignitaries as well as competitively.
Mira is a Small business owner, with experience maintaining operating budgets, contract negotiations, managing subcontractors, and coordinating completion schedules.
She is an IOCC Parish Representative for the Cleveland Serbian Community and a Member of the Board of Directors of the Serbian Unity Congress. She has worked with the Cleveland Council of World Affairs to coordinate visiting foreign delegations.
She iss a Committee Member of the International Community Council of Cleveland, representing the Serbian community in a multi-cultural city bringing different nations together. She is a freelance writer for the Cleveland Plain Dealer Mosaic Section, an online publication that focuses on the "mosaic" of cultures in the Cleveland area. Mira is a Member of the St. George Antiochian and St. Sava Serbian Orthodox Church Choirs.
Mira is a Daughter of retired Orthodox Priest, granddaughter of Holy Priest Martyr Budimir of Dobrun. She is a graduare of The Universioty of Akron (masters in psychology) and CSU (BA in Psychology). She is a community leader and very active in the Orthodox community and is Bilingual (English/Serbo-Croatian)
Top of Page
---
Rufus Darkortey
Liberian Ambassador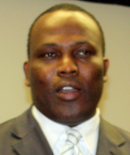 Rufus was born and raised in the Republic of Liberia, West Africa. He immigrated to the United States to acquire knowledge and success.
Rufus graduated from the Cleveland State University with a Bachelor and Master degrees in Economics in 2004 and 2005. He also earned an Associates of Arts degree in Computer Science with honors from the AME Zion Community College in his home country.
Rufus is very instrumental in promoting diversity in Cleveland. He served as President of the Liberian Association of Cleveland and its Environs (LACE) with distinction from 2006-2010. During his tenure, the Liberian community forged an outstanding relationship with the cities of Cleveland, East Cleveland, Bedford, Cleveland Small Business Administration, the U.S. Census Bureau, the Black Studies department of the Cleveland State University, International Folk Festival, the Fifth Third Bank, the Cleveland Public Library, the Margaret Wong and Associates law firm, La Boricana Foods Store, and many other businesses and organizations to promote diversity in Cleveland.
As a result of Rufus' leadership, the cities of Cleveland, East Cleveland, and Bedford continue to fly Liberia's flag during the country's Independence Day on July 26th of every year. Rufus continues to support and represent his community at every level.
Rufus also served as student senator of the Student Government Association for the arts and sciences department at Cleveland State University and also served as Vice President of the African Students Association at university.
Rufus currently serves in the following capacities:
Vice President, Cleveland State University Black Alumni Organization. An organization unifying about 6000 thousands Black Alumni in the interest of fellowship for personal and professional enhancement; and to also establish a medium through which the organization may support, advance, and strengthen the intellectual, cultural, social and academic concerns of black students and the community at Cleveland State University.

President, Liberia Economic Development Initiative (LEDI). LEDI is a Cleveland based tax exempt nonprofit organization with an international focus to build modern libraries, clinics, schools, hand pumps; and provide scholarships and micro-financing to impoverished Liberians.

Board Member, International Service Center. Working to integrate newly arrived immigrants, including refuges, in the Cleveland community. Promoting diversity, community service, education, economic, and social well-being within the broader Cleveland community.

Board Member, Dugbe River School Project. A Cleveland based organization working to promote education by constructing modern school buildings in rural Liberia.
Rufus has appeared on many radio and TV interviews. He attends the Parkside Church where he sometime sings with the Christmas and Easter choir. He is married with a son. Top of Page
---
Asim Datta
Asian Indian Ambassador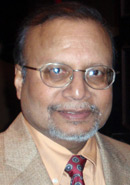 An active member of the Asian India Community, Asim has lived in Northeast Ohio for almost thirty years. He has been a member of the Executive Board of FICA (Federation of India Community Associations of NE Ohio) for several years.
He resides and runs a travel business in Cleveland Heights, Ohio, specializing in international travel. Asim has served on several sub-committees within the six district Heights Regional Chamber of Commerce.
His degrees and graduate level work are in Marketing and Management. He worked in Advertising and Marketing Communications in earlier life.
Asim is a member of the Board of Trustees of the International Services Center, and the Ad-hoc group engaged in the planning of an International Welcome Center in Cleveland. He is also a member of the planning committees of the First Cleveland Asian Festival and cultivates a keen interest in the performing arts.
Asim is passionate about connecting with people, issues of diversity, and multi-culturalism, and actively participates in community events.
Top of Page
---
Richard Eastburn
Baha'i Faith Ambassador


Richard Eastburn has led his life, serving his best, guided by the teachings of Bahá'u'lláh, the Prophet and Founder of the Baha'i Faith, an independent global religion, centered upon the primary principal of the Oneness of Mankind. "Ye are the fruits of one Tree, and the leaves of one branch." Bahá'u'lláh
My work is dedicated and I am committed to global consciousness of the intrinsic value of every human being. "The resolution of our global challenges are in the minds and hearts of all people." The Baha'i Faith has no clergy; authority and leadership are placed in the Baha'i authoritative writings and institutions.
An active member in the Baha'i Faith for 45 years, Mr. Eastburn has held elected and appointed officer positions for 40 years on local and regional Baha'i administrative institutions. He is well versed in Baha'i teachings, administration, and laws; he has participated in the development of education programs for adults, children, and youth, assisted in the implementation of a national estate planning program and advised on financial management issues.
Mr. Eastburn participates in Inter Faith organizations and has developed long term friendships and service with leaders and members of the many Faiths represented in the North Eastern Ohio community. Humanity– with faith and compassion, we share much more in common than our differences in our respective social teachings and administration. Mr. Eastburn has years of experience with diverse people accompanying them to achieve consensus through consultation.
Richard Eastburn with his wife Robin, are life long Cleveland area residents, living in the Shaker Heights neighborhood for 33 years with 6 children and 3 grandchildren.
Top of Page
---
Alassane Fall
Senegalese Ambassador

Alassane Fall has extensive breadth of knowledge, core competence, and experience about the continent of Africa.
Alassane is an Africa expert of politics, governance, education and Leadership. A popular lecturer, he has presented programs in colleges and societies throughout the United States and has published in various topics related to Senegal, Canada, France, West Africa and more. He has been involved with the United Nations-Geneva, the Foreign Ministry of Senegal, the American Red Cross (NEO), the International Institute of Humanitarian Law-Italy, Kansas Correctional Facility of Lansing and Topeka, U.S. Committee for Refugees and Immigrants of Ohio, and others.
Alassane has also taught at the University of Kansas, Lawrence and the University of North Carolina, Chapel Hill as an Africanist. His research interest includes: North- South Cooperation between sub-Saharan Africa (particularly francophone) and North America; Economic relations between Senegal and the Muslim world with emphasis on the United Arabs Emirate ;African Leadership; Refugees and Immigration.. He is a graduate from Universite Gaston Berger de Saint- Louis Senegal and University of Kansas, Lawrence.
Alassane is from Senegal, West Africa. His passion for world affairs, cultural diversity, and love of teaching grew out of witnessing frequent misunderstandings and mischaracterization of the African continent. Unfortunately, Africa is misunderstood and mistaken. But Africa is not a country; it's a beautiful continent of more than 54 countries within encouraging, satisfying, and exemplary model in every important issue the world faces today. There are countries with strong leaders that are growing politically, economically, socially, and juristically. Senegal is one of them.
Alassane grew up in a very safe, welcoming and pleasant environment Ngaparou Sengal. Senegal is a model of democracy in Africa and around the world. With 95% of the population Muslim and only 4% Christian, Senegal has elected for 20 straight years a Christian president Leopold Sedar Senghor. Senegal is known for " TERANGA" meaning Hospitality in Wolof. Wolof is a lingua Franka, member of the Niger Congo language group, and Tolerance, Non-Violence and Peace (Jamm Rekk "peace only"). This is rooted in a Senegalese culture of respect and stability driven by beliefs, behaviors, habits, traditions, morals, and values.
Alassane is also the cultural competency committee chairman of International CommunityCouncil-Worldwide -Intercultural Network (ICC-WIN).
Top of Page
---
Andrew Fedynsky
Ukrainian Ambassador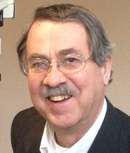 Andrew Fedynsky was born to Ukrainian refugee parents in Innsbruck, Austria soon after World War II. His family came to America in 1948 when he was eight months old. They moved to Cleveland in 1954 where he attended public schools, graduating in 1965 from James Ford Rhodes H.S. He attended the University of Notre Dame as an undergraduate, including a year at the University of Innsbruck in the city of his birth.
Following graduation, he became an English teacher and track coach at West Junior H.S. in Cleveland (now Joseph Gallagher). He also became active in the defense of Soviet bloc political prisoners, translating Ukrainian dissident literature, lecturing at universities and civic events, working with Baltic, Jewish, Polish and other human rights groups and as Vice President of Smoloskyp Publishing, editing a human rights magazine.
During summer breaks from his teaching job, his activities included clandestine work with dissidents behind the Iron Curtain smuggling books, manuscripts and printing materials. While attending the first Helsinki Follow-up Conference in Belgrade in 1977, Yugoslav police arrested him for trying to stage a press conference about the arrests of Helsinki Monitors in Soviet Ukraine. That incident was widely covered in the press.
A year later, Senator Bob Dole invited him to join his staff as his Soviet specialist. He left his office in 1978 to attend John Carroll University where he earned a Masters Degree in History in 1980.
In 1981, he joined the staff of Cleveland Congresswoman Mary Rose Oakar eventually becoming her Chief of Staff.
He is now volunteer Director of the Ukrainian Museum-Archives in Cleveland's Tremont neighborhood, runs a government consulting business and write a monthly column for the New Jersey-based Ukrainian Weekly. His wife Chris and he have been married for over thirty years and have a son and daughter.
Congratulations and welcome aboard Andy!


---
Top of Page
---
José C. Feliciano
Hispanic Ambassador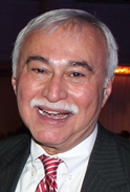 José C. Feliciano is a partner at Baker & Hostetler LLP. Before that he served as a White House Fellow and was the Chief Prosecuting Attorney (1980 - 1984) for the City of Cleveland and an Adjunct Professor (1977 - 1984) at John Carroll University.
Mr. Feliciano has served on numerous Professional Boards including Board of Governors of the American Bar Association (2001-2004), House of Delegates of ABA (1998-Present), President of Cleveland Bar Association (2000-2001), Chair Section of Dispute Resolution of ABA (1996-97), and American Bar Association representative to National Conferences of Commissioners on Uniform State Laws (drafting Uniform Mediation Act), ABA Standing Committee on Federal Judiciary (2006-2007).
Current Civic Boards include John Carroll University (Vice Chairman); Hispanic Roundtable (Chairman), MWV Pinnacle Capital Fund Advisory Board; Commission on Economic Inclusion (Executive Committee).
Past Civic Boards include Greater Cleveland Partnership (Chamber of Commerce), St. John Hospital, Greater Cleveland Round Table, Ohio Motorist Association (AAA), United Way Services, Cleveland Ballet, The Cleveland Children's Museum, New Cleveland Campaign, Hispanic Community Forum, Spanish-American Committee, National Conferences of Christians and Jews, and WVIZ (Public Television).
Mr. Feliciano has received numerous Honors and Awards including American College of Trial Lawyers (1995); White House Fellow appointed by President Reagan in 1984; One of the Ten Outstanding Young Men in America, U.S. Jaycees (1985); Earnest J. Bohn Public Administrator's Award, Public Administrator of the Year (1983); One of the Five Outstanding Young Men of Ohio, Ohio Jaycees (1983); Cleveland State University Distinguished Alumni Award in Law and Business (1990); Distinguished Hispanic Ohioan, The Ohio Commission on Spanish Speaking Affairs (1996); Alumnus of the Year, Cleveland-Marshall Law Alumni Association (1998); American Nationalities Movement Civic Achievement Award (1999); Nueves Horizontes Newspaper Hispanic of the Year (2000); Federal Bar Association Boots Fisher Civic Achievement Award (2000); Hispanic Political Action Committee Civic Award (2000); and Cathedral Latin School Alumni of the Year (2001); ABA "Spirit of Excellence Award," given by Commission on Racial and Ethnic Diversity (2005).
Top of Page
---
Margaret Frost
Scottish Ambassador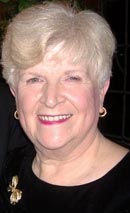 Margaret Frost was born in Cleveland and lived most of her life in the Lakewood/Rocky River area where she was active in many community activities. She is an award winning writer, published novelist, and columnist for the Barberton Herald. She is a Registered Nurse and former Realtor.
Margaret heads the Scottish American Society which meets primarily in the Akron area, though they have members located all over the world. She manages the web site for the society, located at: www.scottishamericansociety.org She is chairman of the American Clan Cumming Association, and is a Trustee on the board of the Ohio Scottish Games (Scottish America Cultural Society of Ohio).
Margaret founded the Great Lakes Chapter of the Clan Gregor Society, and sat on the board of the Clan Gregor Centre, a charitable institution, in Scotland. She was the only American afforded this honor and one of few Americans to sit on the board of any Scottish charity. She was president of the Clan Gregor Foundation in the United States.
For many years she worked at the clan shop in Balquhidder, Scotland, mostly in the summer months, helping to run the small museum and genealogy center located there. She also worked at a branch of that shop on St. Patrick's Square while living in Edinburgh. She is a past president of the Canton Akron Scottish Heritage Association and held other offices in that organization as well.
Margaret is married to her childhood sweetheart, Jim Frost, who is also of Scottish ancestry. Together they have traveled, lived and worked in Scotland. They have many relatives over there and visit frequently. Both have studied Celtic and Scottish history extensively and give speeches throughout the area on these subjects. They have also given lectures and led tours in Scotland.
Top of Page
---
Ayla Gencer
Turkish Ambassador


Ayla Gencer has been a member of TASNO (Turkish-American Society of Northeastern Ohio) for about the past 15 years serving as youth leader and folklore dance member. She is currently am the Vice-President of TASNO.
Ayla is Turkish American (Father Turkish, Mother American) and has lived in Cleveland for the past 25 years. Her father, Mehmet Gencer, is past president of TASNO and always made it a priority that Ayla and her siblings would be able to speak Turkish and be familiar with their culture and heritage.
Since she was a child, Ayla has been fortunate to make a trip to Turkey every year to visit family and friends and also spend time traveling the beautiful cities and seeing the sites that Turkey has to offer.
Ayla spent some time pursuing a Biochemistry/Biotechnology degree at Michigan State University after high school, and while there took part in CIUS (Coalition of Indian Undergrad Students). She also acted as the undergraduate liaison for incoming Turkish students.
She also spent time at Michigan State University and a buddy program that helped Asian TA students practice and further there English skills. In 2003 she transferred to Akron and graduated in 2005 with a degree in Psychology and International Business. At the University of Akron, Ayla partook in several student organizations and served as President of the International Business Association.
Ayla is currently residing in the greater Cleveland area and is the International Sales Coordinator for TELOS Systems, a local global company in the radio broadcast equipment industry.
Ayla is fluent in Turkish and conversational in French and Spanish.
Top of Page
---
Blaine A. Griffin
Supporting Ambassador


Blaine A. Griffin is Executive Director of the Community Relations Board for the City of Cleveland, where he is, in part responsible for developing and implementing strategies that promote amicable relationships between the City of Cleveland and any racial, cultural and law enforcement groups in the community.
Blaine is also responsible for monitoring policies and activities that violate the civil rights of individuals in the City of Cleveland, which includes housing discrimination and public accommodation through the Community Relation Board's Fair Housing division. Through the Community Relation Board's "Operation Focus" initiative, Blaine has implemented programs and strategies to engage at risk, group member involved youth and formerly incarcerated persons reentering Cleveland's communities. Blaine also works very close with the Cleveland Division of police and other law enforcement agencies to improve police/community relationships.
Blaine is a German Marshall Memorial Fellow, which is a fellowship to develop transatlantic relationships with European social, cultural and political institutions. Blaine has also traveled to the Middle East on a government and civic leadership program to get a better understanding of geopolitical issues in this region. He has been very involved in cultivating relationships with all of the 117 ethnic groups identified in the greater Cleveland area.
Blaine is a graduate of the Federal Bureau of Investigation (F.B.I.) Citizens Academy and a member of the civilian U.S. Marshall's Posse of the Northern District of Ohio. He serves on the boards of Policy Matters Ohio and the Greater Cleveland Boy Scout's of America. He is a 2008 to 2010 Who's Who in Black Cleveland inductee. Mr. Griffin is Vice-Chair of the Cuyahoga County Democratic Party. Blaine received a B.A. in Communications from Malone College in Canton, Ohio.
Blaine lives in the Shaker Square area of Cleveland with his wife Jeanette and their three sons Royce (16), Rajon (14) and Blaine, Jr. (11).
Top of Page
---
Rob and Arisa Hawkins
Japanese Ambassadors


Rob Hawkins was born and raised in the Cleveland area (Cleveland Hts & Shaker Hts). After graduating from Wesleyan University in Connecticut, Rob moved to Japan where he lived for 17 years. Rob worked for an AT&T subsidiary for 11 years and was President of his own company for 6 years. Rob currently works as a Project Manager for Hyland Software in Westlake.
Arisa was born in Tokyo, and graduated from Meiji Gakuin University. After working for several years as a Social Worker in the Setagaya Ward of Tokyo, she focused her energies on raising Rob and Arisa's three children, Elly, Ken and George. All three children were born in Tokyo, are dual citizens, and are completely bi-cultural.
Rob is on the Board of Directors for the Japanese Association of Northeast Ohio (http://www.janosakura.org) and is the leader of the web team for that organization. Arisa participates in the Japanese Women's Club in Cleveland. The make their home in Mayfield Heights.
Top of Page
---
David Jakupca
German Ambassador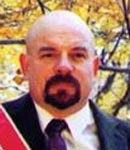 David Jakupca is president of The Ohio German American Business Association, a non-governmental and non-profit organization founded by local business people in Cleveland, Ohio. Members are business men and women who are engaged in business with USA, particularly Ohio, and Germany, but also other countries.
The objective of GABA is to support commercial and personal relations between its members and to promote economic, iceality, social and cultural relations between the USA and Germany.
Born into Cleveland's ethnic community David and Renate Jakupca have together a total of over 110 years service. Since 2000 David and Renate Jakupca have been selected by Germany as American Cultural Ambassadors representing the interest of the US Network to EXPO2000 at the 2000 Worlds Fair held in Hanover, Germany.
They are now Senior Officers in the influential Ohio German American Business Association (OhioGABA) as well as delegates and board officers in many community organizations.
Top of Page
---
Renate Jakupca
Austrian Ambassador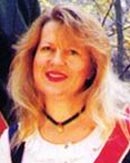 Renate Jakupca was born into Cleveland's ethnic community and with her husband David Jakupca have together a total of over 110 years service.
They are founders of the International Center for Environmental Arts (ICEA) in Cleveland. ICEA is a 501c.3 charitable Cleveland cultural institution, founded in 1987 to meet the compelling needs of ordinary citizens for access to current, balanced, understandable information about complex global issues.
Since 2000 David and Renate Jakupca have been selected by Germany as American Cultural Ambassadors representing the interest of the US Network to EXPO2000 at the 2000 Worlds Fair held in Hanover, Germany.
They are now Senior Officers in the influential Ohio German American Business Association (OhioGABA) as well as delegates and board officers in many community organizations.
Top of Page
---
Tahir Kasumov, PhD
Azerbaijani Ambassador


Tahir is a leader in the Azerbaijani community and a representative of the Azerbaijan Cultural Garden. He speaks Azerbaijani (native), Russian, Turkish, and English.

Top of Page
---
Anita P. Kazarian
Armenian Ambassador


Anita Kazarian traveled to Armenia on September 1991 to help celebrate the vote for Armenia to peacefully secede from the former Soviet Union.
Since then she conceived and created Noah's Landing, where the artisans of Armenia can find a global marketplace for their products.
Anita served as the Cultural Champion for Armenia for the 2004 International Children's Games held in Cleveland. She raised the funds, organized Armenian community support, worked with Armenian officials to identify coaches and teams and succeeded in bringing Team Armenia to Cleveland and wining medals.
Anita also served on the Parish Council of St. Gregory of Narek Church in Richmond Heights.
Anita, a first generation American, was born and raised in New York City where many Armenians from the diaspora settled. Gatherings of Armenians usually meant hearing more than Armenian and English. It included French, Russian, Greek, Arabic, Turkish and Spanish. She attributes her love of travel to exotic places from her early years in NYC.
Anita Kazarian holds an MBA from Case Western Reserve University and headed Astoria Group, an industrial marketing consulting company. Prior to that Anita was the Sales and Marketing Manager for the US and Canada for Houmex, a selling chemicals for the rubber and plastics industries. She started in this field with Phillips Petroleum Company working with OE and replacement market manufacturers.
Previous to industrial marketing, Anita was a buyer and field manager for Cleveland based Cole National Corporation's Things Remembered. Additionally, Anita has taught Global Marketing to MBA students at JCU.

Top of Page
---
Gary Kotlarsic
Polish Ambassador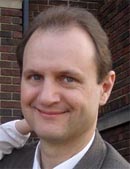 Gary is the great-grandson of Polish Immigrants who settled in Cleveland. He values the pioneering immigrant contributions to Cleveland and the United States of America.
Gary is a past board member of the Cleveland Cultural Garden Federation, delegate to the Polish Cultural Garden and a Member of the Cleveland Museum of Art International Cleveland Communities Advancement Task Force. He is currently the VP of the Polish American Cultural Center.









Top of Page
---
Ken Kovach
Russian Ambassador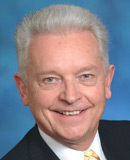 Ken Kovach has served as Executive Director of the International Community Council (of Northeast Ohio) since March 2006. He has made 19 trips to Russia since the mid-1990s
As Principle of The Kenneth J. Kovach Company since 1976, Ken has done extensive executive and management coaching with a wide range of business, government, and not-for-profit clients; extensive international contract work in Russia and other nations of the former Soviet Union - including Poland and Ukraine.
From July 1973 through December 1975, Ken appeared weekly on WZAK-FM as host and moderator for "The Ethnic Voice of Cleveland" - a public affairs program of the radio station.
From June through October 1977, Ken worked on the filming of scenes in the Tremont area for the film, "The Deer Hunter"; appeared in the scenes of the Sacrament of Matrimony in St. Theodosius Cathedral, and directed the Russian folk dancing scenes in the former Lemko Hall.
Ken is the Founding President and Incorporator of the International Community Council of Northeast Ohio
He has earned numerous awards including international focused awards such as "International Service Award" for 2008 from the American Nationalities Movement – in recognition of outstanding work with and service to the international communities of northeast Ohio; presented on July 18, 2008.
"International Service Award" for 2006-2007 from the Rotary Club of Cleveland – in recognition of dedication and commitment to international service in the furtherance of world understanding and peace; presented on February 22, 2007.
"The Order of St. Innocent", The Orthodox Church in America, Cleveland, Ohio, 2001 - for 30 years of dedicated service as Choirmaster and Cantor of St. Theodosius Cathedral.
"Medal of Honor for Voluntary Service", Administration of the City of Volzhsky, Volzhsky, Russia, 1998 - Awarded for 10 years of dedicated service to the people of Volzhsky through the Sister Cities International Program. Cleveland and Volgograd, Russia are Sister Cities as are Cleveland Heights and Shaker Heights are Sister Cities with Volzhsky, Russia.
Ken is President of the Greater Cleveland-Volgograd Oblast Alliance – the "official" Sister Cities organization
"Honorary Member", Don Cossacks, Volgograd, Russia, 1996 - Awarded for support of entrepreneurial development for Cossacks of the Volga River and Don River Region.
"Order of the Crest of the City of Volzhsky", Administration of the City of Volzhsky, Volzhsky, Russia, 1994 - Awarded for leadership to the Sister Cities Exchange Program of Cleveland Heights and Shaker Heights, Ohio and Volzhsky, Russia.
"Ohio Volunteer of the Year", Governor of the State of Ohio, Columbus, Ohio, 1986 - Awarded for knowledge, skills, and service to the voluntary sector, and many more.
He even is a singer with the Greater Cleveland Russian Chorus.
Top of Page
---
Jaime Lebrón
Hispanic Ambassador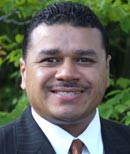 Jaime Lebrón of Anthem Blue Cross and Blue Shield, Individual Sales, proudly serves Seniors and the greater community in Cleveland and Northern Ohio with over 15 years of health insurance experience.
Mr. Lebrón joined Anthem more than ten years ago, and has earned top honors in several industry performance categories. From 2001 thru 2003 he earned the title, Top Medicare Representative for his outstanding performance from among Ohio's most successful captive agents and has established a successful sales track record within Anthem. Mr. Lebrón also held a leadership role as Regional Sales Manager from May 2004 thru January 2009.
Today, Jaime is back in the field assisting the general public with new Individual Anthem products. This position allows him to interact with a variety of people from all walks of life, helping to identify and resolve various healthcare issues and situations that arise. Working in the public enhances his awareness of community needs as well as partake in social events fostering relationships with community organizations that will work with Anthem to promote healthcare education.
Mr. Lebrón holds licenses from the Ohio Department of Insurance as an agent for both Health Maintenance Organization and Life & Health, Variable Annuities. He is also licensed in Indiana and is a Chartered Benefit Consultant. Jaime is a northern Ohio native and a graduate of Lincoln-West High School and Ohio University, BS in Communications, and is also bilingual in Spanish. He currently resides in Columbia Station, Ohio, with his wife, Rhonda and their two children.
Among his many awards are Anthem Midwest Diversity Council, Anthem Leaders Roundtable, Inside Business Magazine, Featured, One-to-Watch Profile, and Kaleidoscope Business Magazine, Inductee, Hispanic Leaders, Forty-Forty Club, 2003

Top of Page
---
Alex Machaskee
Serbian Ambassador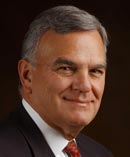 Alex Machaskee is the retired Publisher, President and Chief Executive Officer of The Plain Dealer, Ohio's largest newspaper. In that capacity, he was responsible for the overall policy, operation and direction of the newspaper.
Mr. Machaskee has been presented with numerous awards throughout his career because of his commitment and leadership in the greater Cleveland community. He was honored by the Urban League of Cleveland, the World Trade Center Cleveland, Inside Business magazine, the Cleveland Browns, the International Services Center and by the Associated Press. He was inducted into the Northeast Ohio Business Hall of Fame in 2001 and inducted into the Cleveland Journalism Hall of Fame by the Press Club of Cleveland in 2006.
In 1999, Mr. Machaskee was awarded the Ellis Island Medal of Honor by the National Ethnic Coalition Organization, one of the highest national awards in America.
Mr. Machaskee is on the executive committee of the Musical Arts Association of the Cleveland Orchestra, Chairman of the Cleveland Council on World Affairs and Chairman of International Orthodox Christian Charities. He is a Board Member of the Cleveland Museum of Art, Crime Stoppers of Cuyahoga County, University Circle Inc., St. Vladimir's Orthodox Theological Seminary in Crestwood, New York, Orthodox Christian Network and the Advisory Board of the Cleveland Opera.
Mr. Machaskee is a member of the Cleveland Consular Corps as the Honorary Consul of the Republic of Serbia.
Currently, Mr. Machaskee is President of Alex Machaskee and Associates, which offer services for international relations, public relations, media relations, marketing, executive coaching and event promotion.
Top of Page
---
Joyce Mariani
Italian Ambassador


Joyce Mariani has a deep love for the culture of Italy handed down from her family which is of Florentine origin.
Upon her return to Cleveland from Italy where she studied and worked, she founded the Cleveland Italian Film Festival in 2006, as a cultural endeavor reflecting Italy's culture. It became the first independent film festival in Northeast Ohio to showcase Italian Oscar winning films drawing audience from all over Northeast Ohio and surrounding states.
In 2007 she formed the Italian Cultural Garden Foundation spearheading a $750,000 Renaissance Restoration Project for Cleveland's monument to Italy, the Italian Cultural Garden in Rockefeller Park and serves as its executive director.
In 2008 she founded Viva! La Cultura Italiana cultural series which presents music, dance and exhibits reflecting Italy's cultural contributions. Opera in the Italian Gardenť was brought back after a sixty-five year absence.
She was presented the Italian Heritage Award in 2008 by Mayor Frank Jackson at Cleveland City Hall for her re-education of the public about the historical importance of the Italian Cultural Garden as a cultural monument to Italy and as founder of the Cleveland Italian Film Festival.ť
She has appeared with the National Orchestra of Italy and throughout Italy and Europe and has a home in Rome where she has family.
She serves on the Executive Board of the Cleveland Cultural Gardens Federation and is currently writing a book with newly discovered historical information about the Italian Cultural Garden and contributing to a film documentary of Cleveland Italian-American artists.
Top of Page
---
Valarie J. McCall
Supporting Ambassador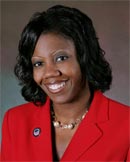 An asset to the Jackson Administration, Ms. Valarie J. McCall was named Chief of Government Affairs by Mayor Frank Jackson. In this position, Ms. McCall serves as the Administration's primary liaison to the state government, and all federal entities, as well as monitoring the Jackson Administration's appointments to internal and external boards and commissions. Ms. McCall is the Mayor's primary representative to several national organizations, including, but not limited to: the United States Conference of Mayors; National Conference of Black Mayors; National League of Cities and the National Black Caucus of Local and Elected Officials, to name a few. She is also charged with assisting Mayor Jackson with the implementation of his policy initiatives designed to promote regional growth and cooperation, both nationally and internationally.
In addition to her civic duties, Ms. McCall shares her energy with her community by serving on the boards of Look Up To Cleveland; Opera Cleveland; The Rock & Roll Hall of Fame and Museum; The Greater Cleveland Visitors & Convention Bureau; The Downtown Cleveland Improvement District, The Greater Cleveland Regional Transit Authority and PolicyBridge, a local think tank, Cleveland Council on World Affairs Board of Trustees and UCIP-ASAP.
In addition to the above boards, Ms. McCall serves as the Mayor's representative to the Ohio Municipal League's Board; Board of the Northeast Ohio Areawide Coordinating Agency; Cuyahoga County Mayor's and Managers Association and the Northeast Ohio Mayors & Managers Association. Most recently, Ms. McCall was appointed to the Maxine Goodman Levin College of Urban Affairs Visiting Committee and she serves on the Government Affairs Committees of the United Way of Cleveland and Centers for Families and Children.
Her accomplished leadership allowed Ms. McCall to travel to Japan with the American Council of Young Political Leaders. Ms. McCall attended several briefings on US/Japan relations over the last 150 years, the state of Japan's politics, diplomacy and economy and met top ranking officials from Japan's three political parties, the Democratic Party of Japan, the Liberal Democratic Party and the New Komeito Party. Informal gatherings with Japan's leaders allowed Ms. McCall to discuss international politics and local policies in a way that personalized these relations. The experience expanded Ms. McCall's knowledge of international relations and allowed her to compare the policies, strategies and day-to-day operations of Japanese and American local governments. Ms. McCall, most recently traveled to China, where she was a panel member at the United Nations International Development Organization's Conference on Urban Agglomerations, which took place in Nanning, China and included a tour and meetings with high level officials in both Shanghi and Beijing.
In 2003, Ms. McCall became an American Marshall Fellow of the German Marshall Fund, which fosters transatlantic partnerships to build international relations. Ms. McCall traveled to the Europe with the German Marshall Fund in the spring of 2003 in order to visit the headquarters of the European Union and NATO in Brussels, to examine European institutions, and to study trans-Atlantic economic, political and social issues. Ms. McCall met with European Union leaders in Prague, Czech, Hamburg and Berlin, Germany, Athens, Greece and other important European cities. Ms. McCall gained knowledge of Europe's regional social and economic issues through this experience, which she has been able to incorporate into the ways she assists Clevelanders in achieving their goals.
Top of Page
---
Larry Miller
French Ambassador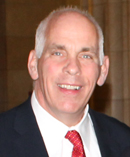 Bio coming soon











Top of Page
---
Russ Mitchell
Supporting Ambassador


Russ Mitchell, former anchor of the CBS Evening News weekend editions and The Early Show on Saturday, and national correspondent for CBS News Sunday Morning, the CBS Evening News, and The Early Show joined the staff of WKYC as Managing Editor Evening News and lead anchor of the 6pm and 11pm newscasts on January 16, 2012.
Mitchell was born in St. Louis and accepted his first television job at age 17 as a nighttime switchboard operator at KTVI-TV. He graduated from the University of Missouri, and began his professional career at KMBC in Kansas City. Larger markets and bigger stations soon followed, then a move to New York as the co-anchor of the overnight CBS News broadcast, Up to the Minute. In 1993 he was named a correspondent for Eye-to-Eye with Connie Chung.
In 1995, Mitchell was assigned to the CBS Washington bureau. In July of 1997, Mitchell was named co-anchor of CBS News Saturday Morning and traveled extensively as a reporter for the CBS Evening News with Dan Rather and 48 Hours. He covered the war in Bosnia, went to the Democratic Republic of Congo and interviewed then President Laurent Kabila, reported from Cuba, India, Indonesia and The Marshall Islands.
Mr. Mitchell was on the anchor desk with Dan Rather on September 11, 2001 and reported from Ground Zero and other parts of Manhattan on the days and weeks that followed. Most recently, he anchored the live CBS Special Report coverage of the capture and death of Osama Bin Laden on May 1, 2011.
Russ has been honored with multiple local and national Emmys Awards. He has received the National Association of Black Journalists Award, the Society of Professional Journalists Sigma Delta Chi Award for his coverage of the Elian Gonzales story, the New York Association of Black Journalists Award for Best Documentary, and the Press Club of St. Louis 18th Annual Media Person of the Year Award.
Perhaps not as well-known, but equally important to Mitchell is the 2007 Missouri Honor Medal. He received it for Distinguished Service in Journalism from The University of Missouri School of Journalism, his alma mater. He also returns there every summer to help with a journalism workshop for high school students, a workshop he attended in 1977.
Top of Page
---
Irene Morrow
Supporting Ambassador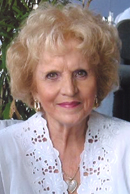 Bio coming soon











Top of Page
---
Marcia Moreno
Chilean Ambassador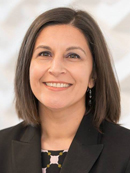 Marcia has been very active in the Chilean community in Cleveland since she arrived from Chile back in 2005 to pursue her Master's Degree in Communications at Cleveland State University. She plays guitar and sings Chilean folk music so since the very beginning she volunteered for participating in various international events and activities not only at CSU but in the community in general. She has also organized various fundraising events to help raise fund for the natural disasters happening in Chile since 2005.
Each year she organizes the Chilean Independence Party that is celebrated in September 18 every year. Last year about 100 Chilean community members participated in this event which is open to the community. Personally, and professionally, Marcia is very involved in the Hispanic community in general, as she has always worked in workforce development and talent attraction of Hispanic talent in various organizations such as El Barrio, Esperanza, and most recently, Thompson Hine, as their diversity manager.
She currently owns a consulting firm specializing in recruitment and retention of Hispanic Talent in Cleveland. She belongs to the board of Young Latino Network, College of Liberal Arts at CSU and informally supports other community groups and organizations.

Top of Page
---
Shirien Muntaser
Palestinian Ambassador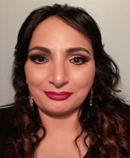 Shirien Muntaser lives in Olmsted Falls with her 18 year-old son, Ibrahim. She "thirsts for education." Born in the Palestinian village of Beit Hanina, she immigrated to the United States at the age of 3 as her family left uncertainty to pursue the American Dream. Her family found a home in New York City, where Muntaser blended into a melting pot of cultures in Brooklyn. Her neighbors included fellow Arabs, African Americans, Chinese, Greeks, Italians, Latinos and more.
"It was like a world village. We taught each other. It was the most beautiful experience of my life."
Muntaser moved to Northeast Ohio in 1990, married before graduating high school and started a family. Education remained important to her, so she earned her GED and found local learning experiences with her son. As the years passed, her passion for knowledge only intensified. So Muntaser enrolled at Tri-C in 2015 and immersed herself in her studies. She embraced the humanities and unlocked her inner poet. That momentum carried over to other aspects of her life, too. Shirien was featured on Fox 8 News on February 22, 2018 promoting peace and diversity.
Her past Community services consisted of interning for the city of Cleveland at the West Side Market as an Arab liaison. Olmsted Falls appointed her to its Parks and Recreation Board. She took a leadership role with Cleveland Peace Action. She volunteered at the Islamic Center of Cleveland and Cleveland's Norma Herr Women's Center. At Cleveland Clinic in the surgical Department.
Shirien is currently enrolled with Cleveland State University, where she is working toward a bachelor's degree in urban affairs. She also intends to pursue a master's degree in public administration. Her long-term goal is to work in the community promoting peace and diversity. "My journey is just beginning "
---
Anila Coniku Nicklos
Albanian Ambassador


Anila Coniku Nicklos was born and raised in Albania. She appeared on National Television at an early age. Throughout her early life until the early twenties she enjoyed an artistic career and completed a Bachelor of Arts with a concentration in Albanian Language and Literature.
Later on, she moved to America and in 2003, she received a Masters in Adult Learning and Development from Cleveland State University. Ms. Coniku Nicklos serves as a Program Manager in the Office of Diversity and Inclusion for Cleveland Clinic.
In the newfound country, Ms. Coniku Nicklos helped many in her community with their transitions, challenges and assisted them in navigating the American system. Ms. Coniku Nicklos has worked closely with the City of Cleveland, the City of Lakewood and has served as an advocate for the Albanian community.
Some of her current and future involvements include:
Co-Chair, International Employee Resource Group, Cleveland Clinic
Board Member of International Services Center
LeadDIVERSITY, Class of 2012
Former Vice-President, Albanian American Association
Cleveland Bridge Builders, Class of 2009
Board Member of Cleveland ConneXion
Delegate of the Albanian Cleveland Cultural Garden
Co-Chair, Lakewood Community Relations Council Advisory Commission
Committee-Member, Sister Cities, Cleveland City, Ohio and Fier City, Albania
Board-Member of the Immigrants and Minority Business Alliance
Editor of the Albanian Newspaper "The Eagle"
Correspondent of the "Illyria", National Albanian newspaper based in New York.
Global Cleveland Volunteer
International Women's Group
On many occasions Ms. Coniku Nicklos has received recognition for her community work including:
Certificate of Special Congressional Recognition from the office of Congressman Dennis Kucinich
City of Cleveland Resolutions of Recognition
Ms. Coniku Nicklos is available to speak on the topic of International newcomer's adjustment period, culture shock and transition in America.
Top of Page
---
Marco Nobili, Consul of Italy in Detroit
Italian Ambassador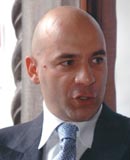 Born and raised in Italy, Marco Nobili is a graduate of the University of Venice and University of Trieste.
He entered the diplomatic career in 1999 and pursued his diplomatic training while assigned at the General Directorate for European Affairs of the Italian Ministry of Foreign Affairs.
In 2001 he was posted at the Italian Embassy in Khartoum (Sudan) as Second Secretary for Economic Affairs.
In June 2003 he officially assumed the head of the Consulate of Italy in Spalato as Consul.
In 2007 he was assigned at the General Directorate for Asia, Oceania, Pacific and Antarctica of the Italian Ministry of Foreign Affairs.
In December 2008 he officially assumed the head of the Consulate of Italy in Detroit as Consul.
Top of Page
---
Ohio State Senator Thomas F. Patton
Supporting Ambassador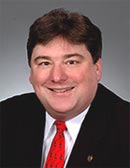 State Senator Thomas F. Patton has been a Senate member since 2008. Before that he was an Ohio State Representative.
He serves on the Energy and Public Utilities; Finance and Financial Institutions; Highways and Transportation (Chair); and Ways and Means and Economic Development Committees.
Senator Patton is President of Treasurers and Ticket Sellers Local 756; Delegate to the AFL-CIO; Knights of Columbus; Cleveland Police Historical Society; Holy Name Endowment Board Trustee; Finance Chairman, St. Colman's Church.
He was awarded with the Hattie Larlham Rudolph H. Garfield Circle of Caring; Honoree, Welcome House Legislative Leadership Award (2004)
Top of Page
---
Michael D. Polensek
Supporting Ambassador


A 30 year Cleveland City Council veteran, Councilman Michael D. Polensek has had the honor to serve nine terms as Ward 11's representative and is the "Dean" of Cleveland City Council. He has represented Cleveland's Ward 11 since January 1982 and prior to that represented Cleveland's 26th Ward from January 1978 to January 1982.
Councilman Polensek has a consistent record of progressive civic leadership and is instrumental in development of the Ward 11 community. He served as President of City Council from 1999 to 2002. In that position, he worked diligently for his community as well as to create a legislative body that provided strong leadership for all of Cleveland's neighborhoods. Through his leadership, Council created the Neighborhood Equity Fund, which targeted $21 million in funds for neighborhood development projects.
Councilman Michael D. Polensek is active with many ethnic and cultural organizations within the Cleveland area. He is proud of his Slovenian heritage and was grateful to have been honored as the National Slovenian Homes "Man of the Year".
In addition, he marches every year in the St Patrick's Day Parade in Cleveland, and is recognized yearly for his support for the Baltic American Committee of Greater Cleveland and the Lithuanian community.
He is also working with colleague Councilwoman Dona Brady with the International Community Council. He has also been honored with the "Distinguished Leaders" award by the Cleveland branch of the NAACP.
Top of Page
---
August Pust Ph.D.
Ambassador at Large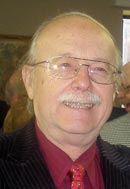 August Pust was born in Slovenia, and came to the United States via New York Harbor as young student-visitor over fifty years ago. August built a distinguished career not only in his profession as an artist and graphic designer but also in 30 years of U.S. public service.
Appointed by President George W. Bush, Mr. Pust served as a Member of the U.S. Commission for the Preservation of America's Heritage Abroad from 2001 - 2006. Prior to this appointment, he was the Director of Multicultural Affairs & International Relations in the Governor's Office, State of Ohio (1991-retired in 2002) and he served as Executive Assistant to Cleveland Mayors George Voinovich and Michael White for Ethnic Affairs/International Relations. During his tenure he has set the standards for cities and states on those programs.
Dr. Pust is the recipient of many citations and awards in recognition of his work. Included among the honors is the "Citizen Diplomat" award from the National Organization of International Visitors Council, Inc., the "Honorary Order of the Freedom Medal" from the President of the Republic of Slovenia, the "Ohio Distinguished Service Medal" and the prestigious "Freedom Medal" awarded by the American Nationalities Movement.
He was named 'The Slovenian Man of the Year 2008.' Mr. Pust is also a recipient of the "Living the Legacy" award given in memory of Dr. Martin Luther King Jr. for his commitment to racial and cultural diversity and to Universal Human Rights.
Dr. Pust served as Commissioner and a member of the U.S. Commission for the Preservation of America's Heritage Abroad. He was a founding member and first Chairman of the Greater Cleveland Ethnographic Museum. He has volunteered and continues to volunteers on many boards including the International Visitors Council, the American Nationalities Movement, the International Services Center, the United Nations Association of Ohio, and the 2004 Cleveland International Children's games.
Dr. Pust is the 2008 recipient of the Ellis Island Medal of Honor.
Top of Page
---
Gerald M. Quinn
Irish Ambassador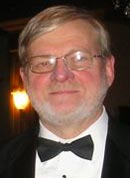 Gerald M. Quinn, an award winning broadcaster and community leader born in Garracloon, County Mayo (pop. 44) and now living in Euclid, has played a decisive part in keeping Cleveland area Irish in touch with their heritage. He conceived and chaired the efforts that led to the founding of Cleveland's Irish American Club - East Side in 1978 and the Mayo Society in 2004.
His weekly show, Gerry Quinn Irish Radio (WHK 1420), 27 years on the air, has received the Achievement in Radio Award (A.I.R) and was named Best Ethnic Program in Northeast Ohio.
It was as a project manager for a Philadelphia construction and engineering company that Gerry traveled to Dublin in 1979 to manage construction of a pharmaceutical plant. This subsequently led to a long phone conversation about Ireland with his friend Leo D'Arcy, that was taped for a radio station D'Arcy managed in Willoughby. He signed Gerry on the spot, launching the lad from Garracloon on his own 3 decades long career as a broadcaster.
Top of Page
---
Erika Kikut Puussaar
Estonian Ambassador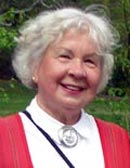 Erika Kikut Puussaar was born in Vandra Estonia in 1941. We escaped Estonia when the Russian Army invaded our homeland. The Kikut family of seven survived in German Displaced People camps for seven years.
We immigrated to the United States of America in 1951. Our original sponsor was a Lutheran Church in Detroit, Michigan. We soon moved to Ann Arbor, Michigan where my father, Artur Kikut, found employment as a mechanic. All the Kikuts attended an Estonian Church in Detroit. All four children were confirmed in the Estonian church.
Erika graduated from Pioneer High School in Ann Arbor in 1961, then earned a Bachelor of Science degree from Northern Michigan University and then a Master of Education from The Cleveland State University. Erika then spent thirty successful years as an elementary teacher in Wickliffe, Ohio.
After graduation from Northern Michigan University, Erika married Aavo Puussaar, another Estonian. Aavo introduced Erika to the Cleveland Estonian community.
Thus, she became involved with the Estonian Lutheran Church of Cleveland, Arendaja (a social group) and now serving as president of the Estonian Cultural Garden.
She is also on the Executive Board of The Cleveland Cultural Gardens Federation and School Board, Our Shepherd Evangelical Lutheran School, Painesville, Ohio.
Top of Page
---
Deepa Rao
Indian Ambassador


Deepa Rao has been involved with Kasturi Kannada Sangha from past 3 years. She is the social media coordinator and communicator. She is also involved with Team Awesome IndiaFest USA for the last 3 years. Deepa is social media coordinator for Nartanam Academy of Dance and a student as well. She is also a board of director (social media coordinator) for NEOWIT (North East Ohio Women in IT). She is one of the Key Communicators for Olmsted Falls School District. She is involved in the LLS society as volunteer for the past 8 years. Professionally she is a software engineer. And is one of the board of directors for her community HOA. Deepa's passions are dance and community volunteering.
Top of Page
---
Radhika Reddy
Supporting Ambassador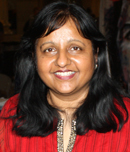 Radhika Reddy has 30 years of finance, tax, IT and business experience in international business, real estate, economic development, manufacturing and entrepreneurship. Ms. Reddy is on the Asian American Advisory Board, the Global markets advisory board, and on the Board of Regents Task force for Commercialization of Technology for the State of Ohio.
Ms. Reddy offers international business, export/import documentation, finance, tax and IT services, to help companies meet the challenges of operating in a global marketplace. Ms. Reddy has helped companies set up subsidiaries in India, Hong Kong, Canada, Brazil, Denmark, UK and Singapore and has handled several aspects of international transactions, including letters of credit; foreign currency hedging; global purchasing, logistics and distribution; customs duties; accounting; transactions with foreign subsidiaries; and negotiations with suppliers globally. Ms. Reddy also set up a subsidiary for Ariel Ventures in India and China.
Ms. Reddy has worked on over $1.5 billion of tax credit transactions to structure complex project financing in public-private partnerships, combining comprehensive economic development incentives to attract businesses and stimulate economic development in the region and nationally. Ms. Reddy collaborated with Cleveland Cuyahoga County Port Authority to create a Community Development Entity (CDE), to finance economic development projects and has helped obtain $100 million in New Markets Tax Credits (NMTC) for making investments in low-income areas.
She also collaborated with other entities including National City Bank, University Circle Inc.; Kentucky Inter-local School Transportation Association, St. Louis Development Corporation; Michigan Magnet Fund; Citywide Dayton and helped obtain over $650 million in NMTC allocations. Ms. Reddy and her partners at Ariel Ventures manage transaction structuring, financial modeling, compliance and reporting for several such CDEs and projects across the country. They have gained national recognition as experts in NMTC and have pioneered the development of the first state-of-the-art comprehensive NMTC compliance & reporting software, which has been approved for integration with the CDFI Fund's (Treasury Department) impact reporting system since 2003.
Ms. Reddy was awarded the 2002 International Business Woman of the Year for Northeast Ohio by OWIT-NEO, and was the recipient of the 2007 Commercial Real Estate Women (CREW) Cleveland Leadership award. She was also recognized by Inside Business as a 2009 and 2003 Athena Award finalist for her outstanding accomplishments as a woman business leader. She is an alumni of Leadership Cleveland - Class of 2009.
Ms. Reddy has presented at national and international conferences in the areas of international business and tax, and federal tax credits. Her international tax article on "Global tax incentives for renewable energy (2001)" was not only published in national tax magazines and text books, but was also presented by her at the Asian Pacific Conference on International Accounting in Brazil, to 350 delegates from 40 countries.
She has co-developed a historic 50,000 s.f. building as office and research/lab facility along Euclid Avenue in the Midtown Cleveland Health Tech Corridor, designated as an Ohio HUB of Innovation and Opportunity. She is also developing another historic 70,000 s.f. building, located on East 40th Street and Lakeside, into the Ariel International Center to create a one-stop international business incubator, office, and an international business and intercultural event center in Cleveland, to open in Spring 2012.
Ms. Reddy has a Masters in Accounting / Taxation, from Cleveland State University and an MBA in Finance & MIS from Case Western Reserve University. Ms. Reddy is dedicated to economic development, community development and to charity.
She founded a charity, Ray of Light International, Inc., in 1997, to provide food, clothing, shelter, medicine and education for destitute women, children and the aged, with a focus on third world countries.
Top of Page
---
Alin Rosca
Romanian Ambassador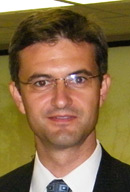 Alin Rosca, born in Bucharest, is Romania's Honorary Consul in Ohio. He is a securities lawyer who has practiced both in Romania and the United States, and an active member of the Romanian community in Ohio.
He received his Juris Doctor degree summa cum laude from the Cleveland-Marshall College of Law, and holds an MBA degree in international business from Baldwin-Wallace College and a law degree from the University of Bucharest School of Law.
After joining the Bar of Bucharest and establishing a practice in corporate, securities, and real estate law in Bucharest, Romania, he moved to the United States to further his education. He later worked in the securities industry in Cleveland and then joined a media organization, where he became international business manager and successfully developed an international monthly publication.
While in law school, he became a managing editor of the Cleveland State Law Review and won the "Best Oralist" award for the Pacific Coast section of the Jessup International Moot Court Competition.
He joined the securities law firm of Chapman & Associates, LLC during law school and became an associate upon graduation. He is licensed to practice law in the Ohio state courts, and is a member of the Public Investors Arbitration Bar Association and the Cleveland Metropolitan Bar Association.
Top of Page
---
Gia Hoa Ryan
Vietnamese Ambassador


Luong Thi Gia Hoa Ryan was born in Viet Nam, the oldest of twelve children. She worked for U.S. Government as Interpreter and Secretary during the Vietnam War and supervised local workers for the U.S. Government.
She immigrated to United States in 1971.
Her vast experience includes opening and owning The Moonlight Restaurant in Lorain as well as various other food service businesses. She is currently the Manager and Director of Sai Gon Plaza.
Ms Ryan has a long history in both government work and community involvement. She served as a Board Member for the Lorain County Alcoholism and Drug Abuse. She is a Services Board Member, for the Community Relations Board of the City of Cleveland where she has served under 3 Mayors. She was appointed to this position by Cleveland City Council.
From 1975 on she worked on resettlement of Indochinese, including Vietnamese, refugees and immigrants. She worked with various Community Groups on health, educational, and social issues.
Ms. Ryan is also a teacher and lecturer on Asian Food, culture, and society. She started the Asian Women's Support Group in early 1980's and has been active with the Lorain International Festival, including hosting the 1995 Festival which honored Vietnam and the Vietnamese people Active with various Vietnam Veteran groups as well as Vietnamese Vietnam Veteran groups.
Gia Hoa Ryan is the founder and Executive Director of the Friendship Foundation Of American-Vietnamese which has conducted more than 20 Missions to Vietnam, sponsored over 1,000 volunteer Workers, and provided almost $15 million in funds, Supplies, medicines, medical equipment, school supplies, services, and other assistance to Vietnam.
She had the original idea for the Asian Community Project which is now Part of Bridgeway and was coordinator for the Asian Community Project at Bridgeway from 1997 to 2003. This Project provided mental health care to hundreds of Asian, Vietnamese, Laotian, and Cambodian families. The project also provided citizenship classes and English as a Second Language Classes so older people and seniors could learn English.
Ms. Ryan has hosted delegations from Vietnam to Cleveland for establishing business, educational, and cultural relationships. She was a participant in the International Law Conference in Viet Nam. She hosted 15 lawyers from Viet Nam for a month's long professional visit to America and to Cleveland area in 2008.
Gia Hoa has two children; Linda Mia Shea and Thomas J. Ryan, and two grand children Samantha An and Isabella Gia Hoa Shea.
Top of Page
---
David Salom
Catalan Ambassador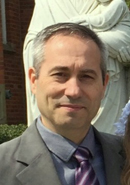 David Salom was born in Tarascon (Provence), but when he was 5 years old he moved with his parents to Carcaixent (Valencian Country), where his family is from. Most of his relatives still live in this small city, 30 miles south of Valčncia. David has returned several times to his birth land in Provence for student exchange and to work at the wine harvest.
David grew up in a situation of diglossia: he would communicate in Catalan language everywhere except in school, where all classes were mandatorily in Spanish (even most teachers were native Catalan speakers). Despite all of his education was in a language that was not his native, David did well in school and was the first member of his family to go to college. During his youth, David was very active in sports and outdoors activities (track, soccer, hiking, camping, etc.). He also participated in different initiatives to demand education in Catalan and freedom for the occupied Catalan Countries (Catalonia, Valencian Country, North Catalonia and Balearic Islands) and to recover or preserve Valencian traditions and culture.
After obtaining his Ph.D. in Biochemistry and Molecular Biology at the University of Valčncia, David moved to the US for a postdoctoral stay at the department of Biochemistry and Biophysics of the University of Pennsylvania. After some time, David realized that the Catalan community in Philadelphia was not organized and he participated in the creation of an informal "Catalan meeting group".
After his postdoctorate, David moved to California to work in the biotech industry. In San Diego he was a founding member and first president of the "House of the Catalan Countries in California", the first of its kind in the United States.
David moved to Cleveland in 2006 to work in another biotech company, and currently he works at Case Western Reserve University. Since his arrival he has been assessing the possibility of creating another Catalan association, although the Catalan community in the Cleveland area is smaller than the one in San Diego. Nevertheless, David is member of an informal Catalan group that meets regularly to support newcomers, celebrate traditions from the Catalan Countries, or just for fun (for example, watching F.C. Barcelona soccer games or preparing traditional food).
In 2010, David co-organized a US-wide referendum on the independence of the Catalan Countries, where Catalan-Americans could vote on this issue. This referendum was part of a wave of 170 referendums in Catalonia and abroad. The combined result of all these referendums was an overwhelming 94.9% vote for independence.
Wherever he lives, David continues promoting Catalan culture, history and language, supporting Catalan communities, and making the case for the right to self-determination of the occupied Catalan Countries by democratic means.
Top of Page
---
Dr. Serena Scaiola
Italian Ambassador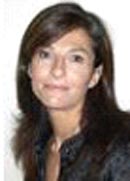 A Rome, Italy, native, Serena Scaiola is a graduate of the Universitŕ degli Studi di Roma "La Sapienza" with a doctoral degree in Italian literature. In 1991-1992, she also completed a course of studies at Cornell University, NY.
In September 2006, the Italian Ministry of Foreign Affairs has appointed her Hon. Vice Consul of Italy in Cleveland, in which capacity she works closely with the Consul of Italy in Detroit.
In addition to representing the Italian authorities in Ohio and being of assistance to Italian authorities visiting this State, her official duties also encompass organizing and supporting initiatives aimed at promoting the diffusion of business, language and cultural opportunities as well as also providing direct assistance to the large local Italian and Italian American community. Her office is located in downtown Cleveland.
While still living in Rome she worked for RAI-TV, the main national TV station, writing screenplays and case stories for various nationally broadcast programs.
Upon moving to the United States in late 1995, she began teaching Italian language at Kent State University, where she worked until 1999. Between 2000 and 2001 she also taught in the same capacity at Cuyahoga Community College.
In August of 1996, she joined the Italian section at John Carroll University and in 2005 became a full-time faculty member in her capacity as Visiting Professor of Italian and Lower Division Coordinator. She taught language classes as well as literature courses and coordinated a program with over 260 students.
In January of 2009, she was hired by Cuyahoga Community College as Adjunct Faculty Member and Coordinator of the Italian Language, Literature & Culture Program.
Over the years, alongside teaching she also provided translations as well as interpreting services in fields raging from legal documents and technical manuals to business meetings. In March 2000, she became the official Italian language translator for the Museum of Modern Art (MoMA) in New York, a position she held until 2006.
Top of Page
---
Paramjit Singh
Sikh Ambassador


Paramjit Singh has been a Community Leader of the Asian Indian Community since he landed in Cleveland in June of 1962. Being a Sikh, he has dedicated his life to serving the needy.
Paramjit Singh completed his Mechanical Engineering from the Indian Institute of Technology (I.I.T.) Kharagpur, India, in 1958 and joined the MBA program at Case Western Reserve University in September 1962. He got involved with the International Student Group and shortly thereafter became its Chairman. This gave Paramjit the opportunity to meet students from all over the world and make him a citizen of this world. Being from India gave Paramjit the opportunity to share with his international friends and Clevelanders, the Indian culture, entertainment, food and religions, especially Sikhism (the fifth largest religion in the world).
The Cleveland Council of World Affairs asked Paramjit Singh to organize the first Indian dinner to celebrate the 13th Republic Day of India with students and members of the Council. In 1964, he got involved with other members of the Indian community to establish the India Association of Cleveland.
Paramjit Singh made history in Cleveland by being the first turbaned Sikh to be a part of Case Western Reserve University graduation ceremony (proudly wearing his turban, rather than the traditional mortarboard) in 1965.
With the change in the immigration laws and the growth of the Indian community in Cleveland and all over the United States, the National Federation of Indian-American Association (NFIA) was formed in 1980 and that resulted in the creation of the Federation of India Community Associations of NE Ohio (FICA) in 1981, which is a member of NFIA.
Paramjit and his wife Linda came up with the idea that Indian-Americans should start giving back to this country for all the opportunities it has provided. They shared their thoughts with FICA and Project SEVA was created with Ohio State Senator Michael White and Reverend Earl Preston Jr., Pastor of Morning Star Baptist Church. Project SEVA prepared and served a Thanksgiving Dinner to 400 people at the church. The joy that they experienced led Paramjit to share it with the Executive Board of NFIA and Project SEVA was adopted as national project by NFIA.
Paramjit Singh has and continues to provide his personal and professional time as a volunteer to add value in the Indian and Ohio community. He has served as President of FICA, Vice President NFIA, President of American Society of Engineers of Indian Origin, Cleveland Chapter, Founding member of Asian-Indian-American Business Group, Asian-Indian-American for Better Government, Executive member of Cleveland Mayor George Voinovich's Asian Advisory Council, and more.
He is a member of the inaugural class of the Cleveland International Hall of Fame.
Top of Page
---
Michael Sreshta
Asian Indian Ambassador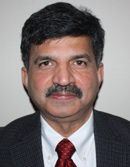 Michael was born in Mangalore, India and attended high school and professional college in Manipal, India. Michael worked in Mumbai as well as in Africa.
He worked in Africa as a pharmacist in Burundi (next to Rwanda) and the republic of Congo before immigrating to the U.S.A.
In the US he had to go through a licensing procedure through the University of Florida and then received an M.B.A. degree from the Cleveland State University. Currently he is working as a Director of Pharmacy for the Northeast Ohio Neighborhood Health Center in Cleveland.
Having lived in several parts of the world, he speaks several languages including, Swahili, French and several Indian languages. He is active in the Indian organization FICA, which represents Federation of Indian Community Associations and is currently an Executive Board member.
He is also active in the Indian Christian group in Cleveland and is in the planning committee for that group.
Michael is actively associated with the Cleveland Asian Festival and works on the entertainment subcommittee.
In his spare time Michael loves to play Golf, Tennis and hike. He has begun to learn to play the saxophone and enjoys it a lot. He play carols for the charitable luncheons sponsored by FICA in the Cleveland Neighborhood churches.
Michael in passionate about giving back to society and is currently helping a vocational school in India. He is amazed to see how much the American society does to help the needy and wants to take these lessons to help his homeland.
Top of Page
---
Ben Stefanski
Polish Ambassador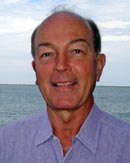 Bio coming soon
See profile of Ben Stefanski









Top of Page
---
Alex Strmac
Serbian Ambassador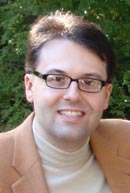 For the past four years, Alex Strmac has served as Senior Administrative Assistant for the law firm of Margaret Wong and Associates. He performs various duties including customer relations, managing clients' cases, and operating the Columbus office on behalf of the firm.
A native Clevelander, Alex has served in the Serbian community and is a member of St. Sava Serbian Orthodox Church in Broadview Heights, Ohio. He also volunteers for various events and donates to the Serbian community on a regular basis for various charities and organizations including the Serbian Cultural Garden at Rockefeller Park which was opened and dedicated in October, 2008.
Alex graduated from Cleveland State University in 2003 with honors. He earned two Bachelor's Degrees; one in Political Science and one in International Business. He is also a member of the Business Professionals of America since 1999.
Top of Page
---
Hugo Urizar
Paraguayan Ambassador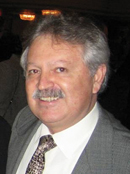 Hugo R. Urizar was born in Asunción, Paraguay. He finished High School at Goethe Schule, a German High School in Paraguay. Hugo attended Law School at The Universidad Nacional de Asunción and came to the USA in 1969 and became a US Citizen.
He graduated from Cuyahoga Community College with an Associate Degree in Liberal Arts. He was an All American Soccer Player in 1972. Graduated with a Bachelor Degree in Urban Studies from Cleveland State University, Maxine Goodman Levin College of Urban Affairs. At the present time he is a Member of the Board of the Cuyahoga County Democratic Party Executive Committee and President of LULAC-Cleveland.
Mr. Urizar is a businessman and President of Mercohispano.com, a Resource Guide for Hispanics on the Web. He is President of Advanced Translation Service, and Spanish & Portuguese Translation Service. His company translates documents in more than 30 different foreign languages for well-known international companies such as The Sherwin-Williams co., Basler Electric, ABB Automation, Ideal Electric, Kent State University, PNC, MetroHealth, etc.
In 1971 he was one of the Co-Founders of "The Plain Press" a community newspaper that still is being published in Cleveland. He was the Editor in Chief of "El Nuevo Día" a Spanish Newspaper in Cleveland in the 1980's. Mr. Urizar is multilingual and multicultural. He is fluent in Spanish, English and Guaraní, and has a working knowledge of Portuguese and Italian. Mr. Urizar resides in Westlake, Ohio where he lives with his wife Dr. Maria J. Pujana, M.D. He is the cofounder of the Ohio Democratic Party Hispanic/Latino Caucus.
Top of Page
---
Joe Valencic
Slovenian Ambassador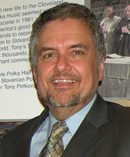 Joe Valencic is president of the National Cleveland-Style Polka Hall of Fame and Museum. He is a founding trustee of the Polka Hall of Fame and has served on the board of the American Slovenian Polka Foundation since its inception in 1987. He has been responsible for organizing Museum exhibitions, including shows on the Vadnal family musicians, radio host Tony Petkovsek, button box clubs, and Slovenian marching bands in America. He publicizes Hall of Fame events and, with sister Cecilia Dolgan, created the Slovenian Sausage Festival, now in its ninth year.
Joe is fluent in Slovenian and has obtained grants from Slovenia and developed partnerships with cultural institutions in Slovenia, Croatia, Italy and Austria. Joe is active in the Cleveland Slovenian community as President of the Cleveland Federation of Lodges of the Slovene National Benefit Society (SNPJ).
He is a marketing professional who also writes TV documentaries, such as Polka! The Movie, the story of Slovenian music in America.
Top of Page
---
Harry Weller
Supporting Ambassador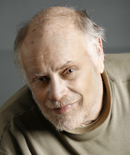 Since coming to Cleveland in 1995, Harry Weller has been focused on economic development. After participating in cluster studies trying to find where the growth was, he learned that the approach to IT was backward. It was being ignored. He helped fellow former Navy officer Jim Cookinham (Harry was Officer of the Deck Underway on aircraft carrier SARATOGA - One of 15 of 300 Officers and 5,000 man crew) with his work at Northeast Ohio Software Association (NEOSA) and helped start the NEOSA Angel Network.
Harry worked with various foundations, angel networks and investment groups. His background in finance and economics (MBA Finance, Columbia University and B.S. Psychology & Economics, Denison University) keeps him focused on economic development. He became one of the original Charter Members of TIE - the International Entrepreneur in Ohio.
He was an instigator of what became the" Blueprint for Talent, Ideas and Innovation". This Blueprint was the model for successful attraction and retention campaigns in other cities such as the Global Philadelphia project. Harry has continually worked with Cleveland organizations and people to bring the ideas of the Blueprint and successful programs like Global Philadelphia to Cleveland. He is a founding board member of Worldwide Intercultural Network (WIN).
In addition, you will see Harry at many international events taking remarkable photos - many of which appear on ClevelandPeople.Com pages.
Top of Page
---
Bernardine R. van Kessel
Dutch Ambassador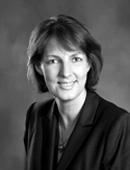 Bernardine R. van Kessel joined Team NEO as Director, International Business Attraction. Van Kessel is responsible for developing and implementing strategies for active recruitment of new business investment in Northeast Ohio. She collaborates with Northeast Ohio cities, counties, chambers of commerce, economic development organizations and industry groups that are already actively recruiting international investment to help enhance message consistency and deal assistance region-wide.
Van Kessel has more than 15 years experience in international economic development with a wide range of experience in the public, private as well as non-profit sectors. Most recently she was with Kennemer Consulting and the City of Hudson. As Economic Development Director for the City of Hudson, van Kessel was responsible for all of the City's business retention, expansion and attraction efforts. In her three years with the city, she attracted 14 new companies to Hudson, resulting in almost 650 new jobs and investment of more than $45 million.
Ms. Van Kessel also worked as Director of the Northeast Ohio-based International Trade Assistance Center (ITAC) and has assisted the state of Ohio in its world-wide marketing efforts by participating in the State's international trade and marketing missions.
She speaks Dutch, German, and French, and is the Founder & President of the Netherlands Ohio Chamber of Commerce. Van Kessel holds a degree in Public Administration from the Universiteit Leiden, Leiden, the Netherlands as well as a BA in International Relations from Kent State University.
Ms. van Kessel is a volunteer translator for the International Institute of Akron, is a member of the Lieutenant Governor's Global Trade Advisory Board, a trustee of the Hudson Economic Development Corporation and a co-founding board member of the Dutch School in Cleveland. She enjoys golf, soccer, skiing, reading and traveling. She resides in Hudson with her husband and four children.
Top of Page
---
Andrea Villalon
Mexican Ambassador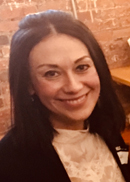 Andrea Villalon was born and raised in the Northeast of Mexico (Monterrey, N.L.) in a family with a diverse ethnic background. Her heritage is a blend of Spaniard and Indigenous Mexican Ancestors. Her bachelor's degree is in International Relationships, as her personal interest always has been to work in an inclusive and multicultural environment understanding the importance to be part of an interconnected world and to be able to develop the communication skills that let her navigate the worldwide work force and be part of innovative thinking focus groups that drive change internationally.
She has specialized for more than 20 years in the fields of Education, International Business, Foreign Trade with Educational Institutions, Multinational Companies and the Mexican Government. The last few years she has been collaborating with Multinational Foundations, Employee Resources Groups (Women/Hispanic). She actively collaborates either to act as a Liaison or Diplomatic Volunteer with nonprofit organizations such as the Cleveland Council on World Affairs with the International Visitors Leadership Program (IVLP) and Dancing with the Stars fundraising with Lupus Foundation of America, Cleveland Chapter. She is a leader in the Committee (begun under the umbrella of the Hispanic Alliance, Inc.) to establish a Cultural Garden for Mexico.
Among her awards are being named Diplomatic Citizen of 2017 Year by the Cleveland Council on World Affairs and Spanish Teacher of the Year by Entrepreneurs Universal Communication Educational Programs Company. Andrea was the Lead of Fundraising Christmas Holiday Coat's Seasonal Collection for Hurricane Maria Survivors relocating in Cleveland with Esperanza, Inc. She was also lead of Hispanic Heritage Month Corporate Lunch and Learns Speakers Series and more.
Top of Page
---
Boris V. Vinogradsky, MD
Russian Ambassador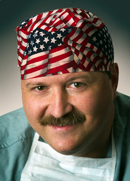 Boris V. Vinogradsky, MD is a General and Trauma Surgeon in Cleveland.
He was a Russian National Merit Scholar at Yaroslavl Medical Academy and received his MD there. He is Chairman of the Board of the Russian American Medical Association (USA) and served as President of Russian American Medical Association (RAMA) from 2002-2005. He is a member of the Russian American Dental Association and Russian Medical Association (Russia). He is on the Editorial Board of the Health Magazine "Zdorovie" and the RAMA Journal. He also edits www.russiandoctors.org - the web site of RAMA
Since 1991, Dr. Vinogradsky has served as an Interpreter/Consultant for the Burlington-Yaroslavl Sister City Project, Vermont Insurance Institute and Russian-American Family Network in Burlington, VT, Lexington, KY, Toledo and Cleveland, OH. He also works to improve and reorganize Health Care in Russia
His website www.yaroslavl.net is for people of his hometown Yaroslavl, who live in the United States and other countries outside of Russia.
Top of Page
---
Lisa Wong
Asian Ambassador

Lisa Wong is the Co-Founder of the Cleveland Asian Festival and President of OCA Greater Cleveland (OCAGC), an Asian Pacific American Advocacy organization with over 100 chapters and affiliates in the United States. Lisa also serves on the board of International Community Council - Worldwide Intercultural Network, MotivAsians for Cleveland, and Chinese Cultural Garden of Cleveland.
She is a member of the Asiatown Task Force Planning committee and served on the initial board of the Asian Evergreen Housing Corporation during the planning, construction and grand opening of the Asian Evergreen Apartments for low income seniors in Asiatown.
Born and raised in the City of Cleveland, Lisa is a graduate of the Cleveland Public Schools and Cleveland State University with a Bachelor's degree in Business Administration in Marketing and Promotional Communications. She has worked for the Cleveland Council on World Affairs, the Cleveland Department of Public Health, The Plain Dealer, and more recently the Minority Business Assistance Center at the Urban League of Greater Cleveland as a Business Advisor.
In addition to the Cleveland Asian Festival, Lisa also coordinated a number of other events in AsiaTown including the Faces of Chinatown Photo History Exhibit, and Lunar New Year Celebrations at Asian Town Center. She has also provided project support for Asian Services in Action, and the Cleveland Chinese Consolidated Benevolent Association Community Picnic.
Lisa is a certified Election Day Official, a graduate of the grassroots program Neighborhood Leadership Cleveland and a graduate of the FBI Citizen's Academy.
Lisa was honored with the Ohio Asian Leaders Award in 2012, and has also been awarded the OCAGC Distinguished Service Award and Outstanding Achievement Award by the International Student Association of Cleveland State University.
Top of Page
---
Margaret Wong
Chinese Ambassador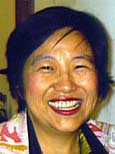 In more than 25 years of practice, Margaret Wong has built Margaret W. Wong & Associates Co., L.P.A. into a firm nationally and internationally renowned for its knowledge in immigration and nationality law. She is the current co-chair of the Immigration Law Committee for the National Asian Pacific American Bar Association, and chair of the Cleveland Bar Association's Immigration Law Section.
Ms. Wong has received the highest rating, AV, from Martindale-Hubbell, based on both legal ability and general-ethics standards. Her peers have named her a "Leading Lawyer," an exclusive list that has been published in Inside Business Magazine since 2001. She is listed as a 2004 "Super Lawyer" in Cincinnati Magazine, a distinction reserved for the top 5% of lawyers. She has also been listed as one of the "Best Lawyers in America."
Because of her personal experience as an immigrant, Margaret Wong combines qualities Americans admire: an immigrant's work ethic, an entrepreneur's drive, a keen sense of resourcefulness, and the utmost compassion for those in need. In 1950, Margaret Wong was born in the former British Colony of Hong Kong. Months earlier, her Chinese parents fled the political repression and civil war caused by the Communist takeover of China.
Based on her own experience of obtaining a green card and U.S. citizenship under U.S. immigration law, Margaret Wong recognized that companies and individuals need sound guidance in this highly regulated, seemingly arcane, and sometimes frustrating regulatory area. She founded Margaret W. Wong & Associates with one desk and no secretary. Her practice now includes six attorneys and 35 other staff members.
Her clients come from every country around the world, from every walk of life, and range from governmental and corporate to ordinary people. The law firm's talented team handles every kind of immigration problem; its staff is multilingual, with proficiency in languages including Mandarin, Cantonese, Hindi, Tagalog, Russian, Spanish, French, German and Japanese.
Among her numerous professional and philanthrophic awards, Margaret Wong also received the highly coveted Ellis Island Medal of Honor in May 1998 for her outstanding achievements and contributions to the multicultural fabric of the United States.
Margaret Wong is a civic leader who educates and inspires others. While she was serving as the first Asian-American president of the Cleveland Chapter of the Federal Bar Association, the Cleveland chapter won the coveted Chapter Activity Award. The Ohio Supreme Court appointed her a charter member of the Continuing Legal Education Commission for attorneys, where she is currently serving as a member of its Racial Task Force.
Committed to giving something back to the community and to mentoring young professionals, Ms. Wong has volunteered her time and expertise on boards of numerous and diverse organizations. Ms. Wong is also a life member of both the Eighth Judicial District Court and the Federal Sixth Circuit Court.
Read more about Margaret Wong
Top of Page
---
Johnny K. Wu
Chinese Ambassador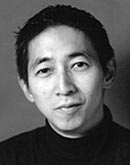 Johnny K. Wu, a known martial artists and member of numerous hall of fame, is currently on his 7th years (4th term) as the president of the OCA Cleveland Chapter.
OCA is a non-profit civil right organization with 84 chapters and affiliates in the USA and is dedicated to promoting cultural heritage, active participation in civic and community affairs, securing justice, and equal treatment and equal opportunity for all Americans of Asian/Pacific Islander descent.
Johnny is also very much involved in the art community; he is an award winning filmmaker with many films under his belt and also the founder of Cleveland IndieClub which helped creating an independent filmmaking community within the city.
His feature film The Rapture was distributed internationally and his latest films includes a short comedy zombie film Jean Claude the Gumming Zombie, a sniper suspense short Redtail Run. He is currently producing an outreach project for OCA Cleveland called OCA Image TV which to showcase Asian Pacific Americans within the Northeast Ohio through television and internet.
He is also organizing the 2010 Cleveland Asian Festival, the first street festival in Cleveland on May 22, 2010 to promote ethnic diversity and celebrating the Asian Heritage Month.
Top of Page
---
State Representative Kenny Yuko
Supporting Ambassador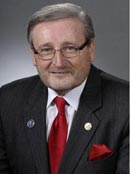 State Rep. Kenneth "Kenny" Yuko (D-7th District) proudly represents the communities of Euclid, South Euclid, Richmond Heights, and Collinwood (Cleveland).
Rep. Yuko grew up in Euclid and graduated from Brush High School in the South Euclid/Lyndhurst School District in 1968. He then attended both Cuyahoga Community College and Kent State University before entering the workforce.
Rep. Yuko began his career as a clothing buyer for Polsky's Department Store, but he soon found his true passion with union organizing. Rep. Yuko served with the Laborers' Local #860 for 30 years, including 25 years as union organizer. He retired from that service in 2004. During his long career, he received multiple awards for his efforts, including the "2000 Organizing Award" from his International Union.
As a former leader in the labor movement and now as State Representative, Rep. Yuko is committed to improving the quality of life for Ohio's working families. Rep. Yuko has established himself as a strong advocate for increased health care access and Multiple Sclerosis awareness since voters first elected him in 2004.
In March of 2006, he introduced and achieved passage of House Bill 379, which designated March as MS Awareness Month in the State of Ohio. The bill passed unanimously in both chambers of the legislature, and was signed into law by Governor Bob Taft. In recognition of this and other efforts, Rep. Yuko was named "Legislator of the Year" by the Ohio Health Advocacy Network in 2006.
Rep. Yuko is now Chair of the House Commerce and Labor Committee, and he also serves on the Faith Based Initiatives, Health, Local Government/Public Administration and Transportation committees. In addition to his regular legislative duties, Rep. Yuko serves on the Unemployment Compensation Advisory Committee, and the Labor Management Government Advisory Council. He is also an active member of the Cancer, and Housing caucuses, as well as the Cystic Fibrosis Task Force.
Rep. Yuko has been a big supporter of the Consul General of the Republic of Slovenia, Dr. Zvone Zigon and his programs to maintain and encourage cultural pride in the Slovenian Community.
Some of these projects include creating a Slovenian Studies program at Cleveland State University and the establishment of a Slovenian Cultural Museum. He has also initiated correspondence with Deputy Speaker of Bulgaria Nadezhda Mihaylova to establish a relationship between Sofia, Bulgaria and the city of Cleveland. He hopes that this relationship will blossom into an exchange of commerce and education between the two communities.
Rep. Yuko resides in Richmond Heights with his wife, Pamela. They have two children, Angela and Rocky.
Top of Page
---
Submit Your Group's Event
If you want your group's events listed in our Calendar, please send an e-mail to events@clevelandpeople.com with the details. Please allow at least 2 weeks lead time.
Top of Page
---
On-line store for browsing and shopping
Do you need a Hungarian Flag? A shirt that says "I love Slovenian girls"? How about a sign that says No Parking except for Irish Grandmother?
These and hundreds of other items for your particular ethnic group are available for browsing at our on-line store. It's safe, fast, easy and fun. And there is a wide selection you will never find in the stores!