First annual Global Cleveland Sister Cities Conference
Cleveland Public Library
May 1, 2019
Cleveland is a sister city with over 20 other cities from around the world. Global Cleveland worked with other organizations to promote and enhance these relationships with the first annual Sister Cities Conference held at the Cleveland Public Library.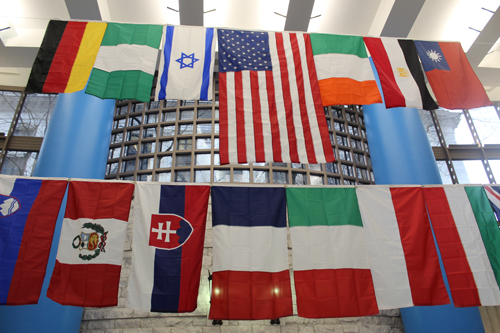 After a welcoming reception, attendees gathered to hear from some excellent and relevant speakers. First, Joe Cimperman, President of Global Cleveland, welcomed the crowd to the first annual Sister Cities Conference in the Cleveland Public Library.

NOTE: All the images below with a white arrow in the middle are videos. (The other images are just photos) You can click on the white arrow to watch the video of whatever is described. Make sure your speakers are on and you can make the video full screen once it begins by clicking the icon in the lower right corner.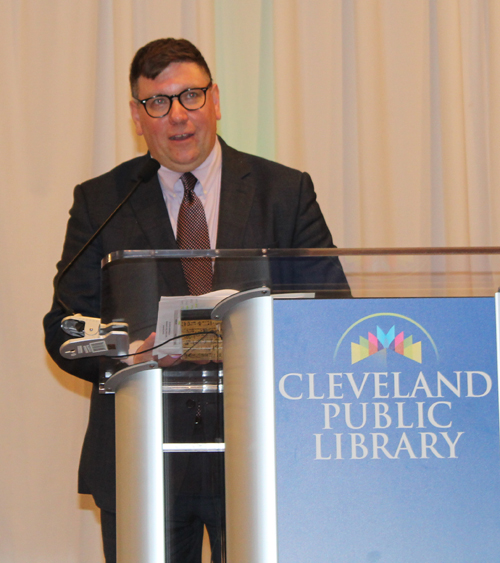 Joe Cimperman

Felton Thomas, Director of the Cleveland Public Library, was the first to speak.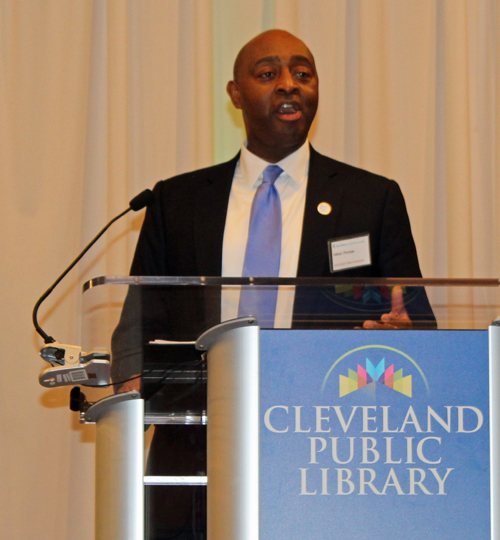 Felton Thomas

Valarie McCall, Chief of Communications, Government & International Affairs for the City of Cleveland, spoke next.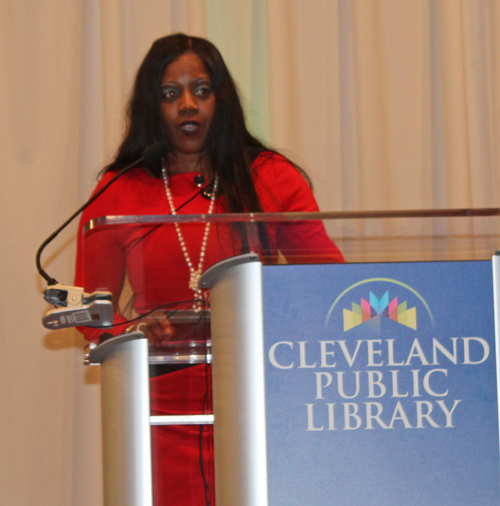 Valarie McCall

She was followed by Dr. Hiroyuki Fujita, Founder, President, CEO and Chairman of the Board, Quality Electrodynamics. Dr. Fujita has a 20-year career history illustrating his exceptional technical and professional expertise in Magnetic Resonance Imaging (MRI) technology development and productization. Dr. Fujita is the author of 17 patents and has published more than 40 technical papers and abstracts. In 2018, Dr. Fujita was appointed as Honorary Consul of Japan in Cleveland by the Embassy of Japan and the United States Department of State.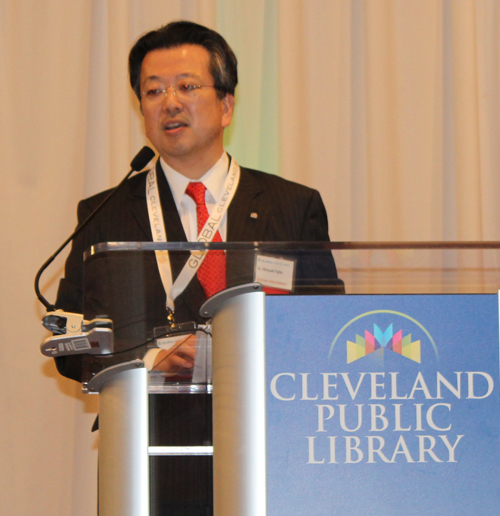 Dr. Hiroyuki Fujita

The last speaker was Sherrie Miday who is a judge for the Cuyahoga County Court of Common Pleas in Ohio. She is the daughter of Coptic priest Michael Edward Mikhail, an American of Egyptian descent. She was the first Egyptian-American to run for judge and the first Egyptian-American elected as a judge in US history.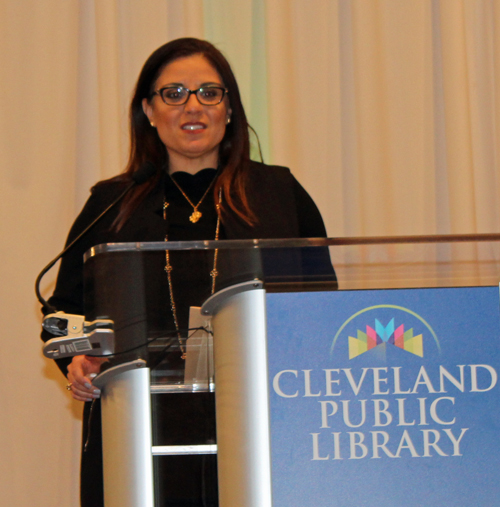 Sherrie Miday

Joe Cimperman closed Day One of the first annual Sister Cities Conference in the Cleveland Public Library with this short prayer he learned from Global Cleveland founder Albert Ratner.





Two more days of panels, networking and presentations completed the first annual Cleveland Sister Cities Conference.

***
Want to learn about ethnic and cultural events in Cleveland such as this? Sign up for the free eNews and every Tuesday evening you will receive a free e-mail listing the next week's events. It's easy and free.

Select 'WEEKLY' when you fill out the form for the free weekly eNews.
***
---
Enjoy these other photos from the first evening reception.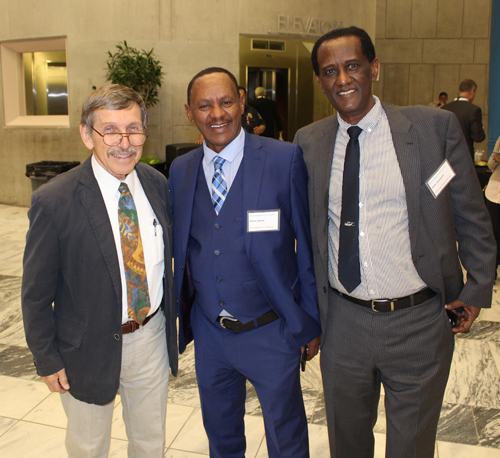 Ethiopian group


---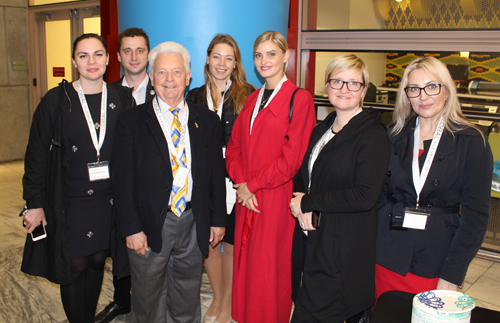 Volgograd delegation


---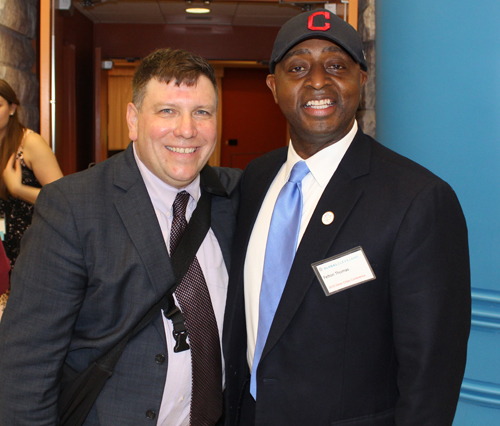 Joe Cimperman and Felton Thomas


---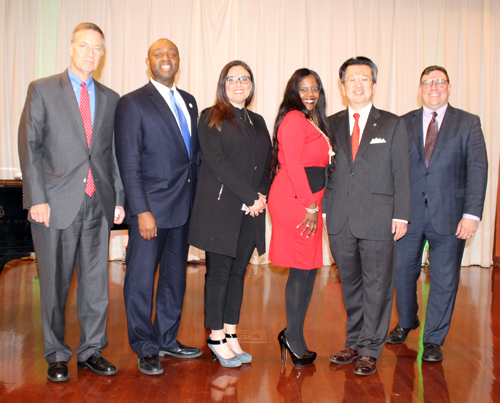 David Fleshler, Felton Thomas, Sherrie Miday, Valarie McCall, Hiro Fujita and Joe Cimperman


---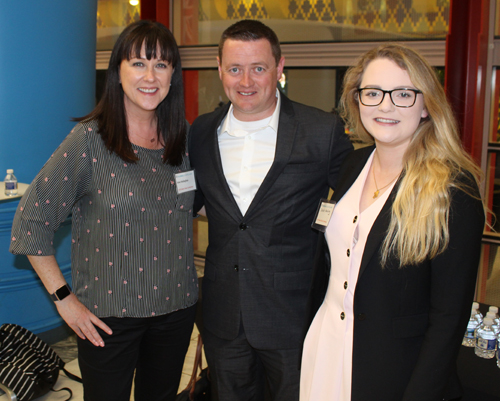 Irish delegation


---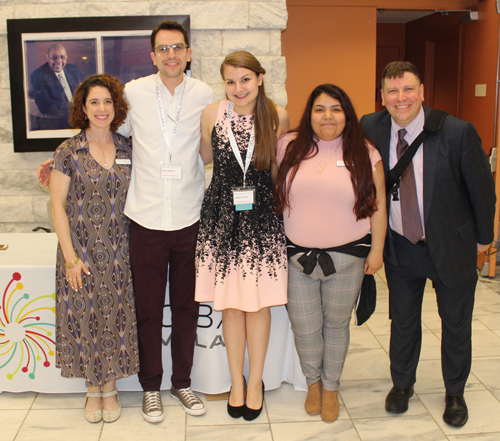 Global Cleveland staff and volunteers


---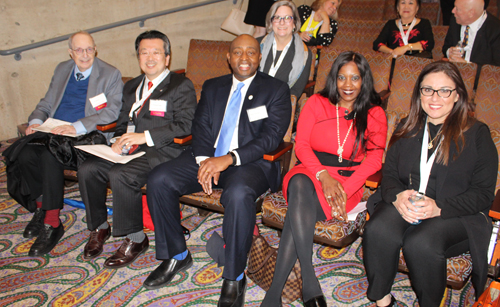 Albert Ratner, Hiro Fujita, Felton Thomas, Valarie McCall and Sherrie Miday


---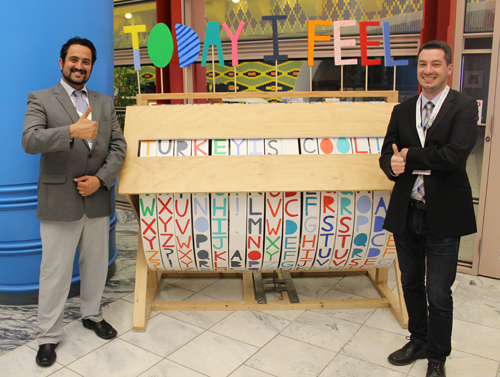 Turkey is cool


---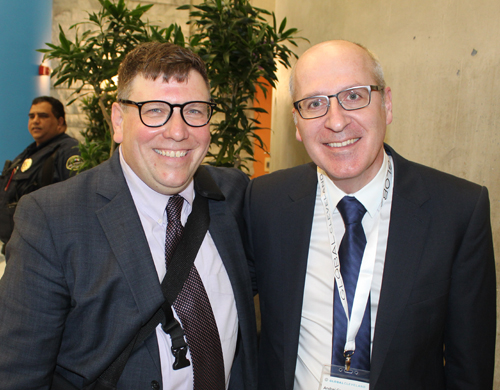 Joe Cimperman and Andrej Gregor Rode, Consul General of the Republic of Slovenia in Cleveland


---
---
Top of Page
Back to ClevelandPeople.Com Community and Special Events