Cleveland ethnic leaders meet
with Mayor Frank Jackson and others
March 1, 2017
Cleveland Mayor Frank Jackson, City Council president Kevin Kelley, Global Cleveland President Joe Cimperman and Cleveland Police Chief Calvin Williams met with about 120 leaders of Cleveland's ethnic communities. The purpose was to have a dialog, answer their concerns and have a conversation about Cleveland's local response to international relations in our community.
The meeting was closed to the media so the people could speak freely. Afterwards, a summary for the media was presented and Q&A session was held.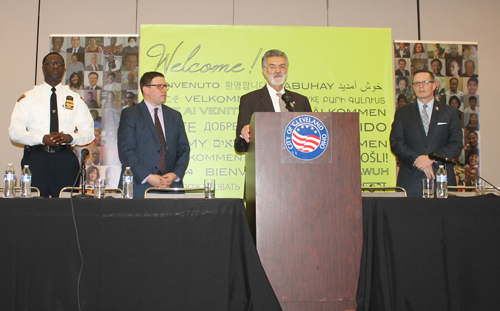 Cleveland Police Chief Calvin Williams, Joe Cimperman,
Mayor Frank Jackson and Council president Kevin Kelley


Mayor Jackson assured the leaders that Cleveland always has been, is and will remain a Welcoming City.





In response to a question, Joe Cimperman said there is a lot of information out there and Mayor Jackson said the leader's biggest concern is fear.





When asked if citizens of Cleveland are concerned about refugees moving in, Mayor Jackson and Joe Cimperman said that people of Cleveland understand that immigrants built this town and they are glad to have newcomers arriving.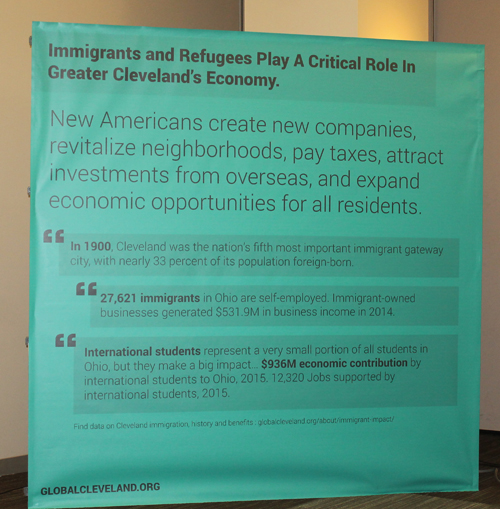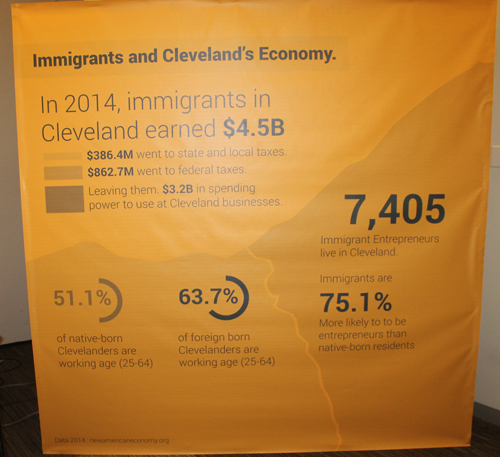 The event was summed up succinctly by Mayor Jackson who said that the ethnic leaders can tell their communities "If you want to feel welcome and safe and secure, come to Cleveland."

Cleveland Mayor Frank Jackson
---
Top of Page
Back to ClevelandPeople.Com Community and Special Events