Russia is the largest country in the world, covering more than an eighth of the Earth's land area. It is the ninth largest by population with 142 million people.
Russia extends across the whole of northern Asia and 40% of Europe, spanning 11 time zones and incorporating a great range of environments and landforms.
---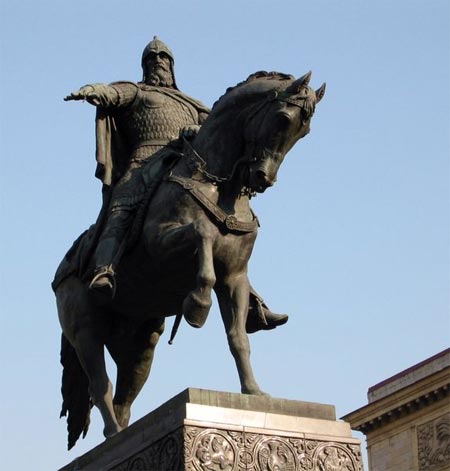 Memorial to Yury Dolgoruky (George the Long-Armed),
the founder of Moscow
---
Russia
Founded in the 12th century, the Principality of Muscovy, was able to emerge from over 200 years of Mongol domination (13th-15th centuries) and to gradually conquer and absorb surrounding principalities. In the early 17th century, a new Romanov Dynasty continued this policy of expansion across Siberia to the Pacific.
Under Peter I (ruled 1682-1725), hegemony was extended to the Baltic Sea and the country was renamed the Russian Empire.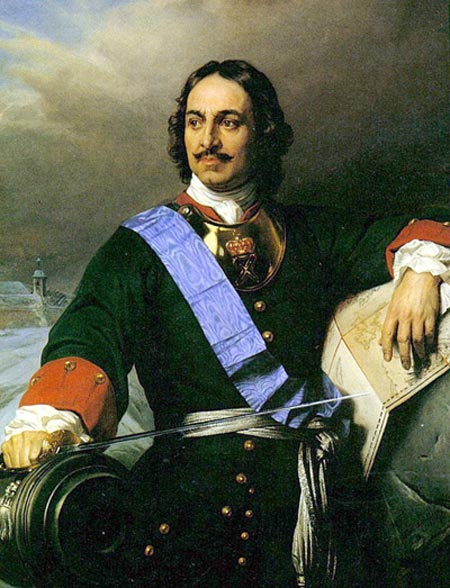 Peter the Great officially proclaimed the existence of the Russian Empire in 1721



During the 19th century, more territorial acquisitions were made in Europe and Asia. Defeat in the Russo-Japanese War of 1904-05 contributed to the Revolution of 1905, which resulted in the formation of a parliament and other reforms.

Repeated devastating defeats of the Russian army in World War I led to widespread rioting in the major cities of the Russian Empire and to the overthrow in 1917 of the imperial household. The Communists under Vladimir Lenin seized power soon after and formed the USSR.

The brutal rule of Iosif Stain (1928-53) strengthened Communist rule and Russian dominance of the Soviet Union at a cost of tens of millions of lives.

The Soviet economy and society stagnated in the following decades until General Secretary Mikhail Gorbachev (1985-91) introduced glasnost (openness) and perestroika (restructuring) in an attempt to modernize Communism, but his initiatives inadvertently released forces that by December 1991 splintered the USSR into Russia and 14 other independent republics.

Since then, Russia has shifted its post-Soviet democratic ambitions in favor of a centralized semi-authoritarian state whose legitimacy is buttressed, in part, by carefully managed national elections, former President Putin's genuine popularity, and the prudent management of Russia's windfall energy wealth.

Russia has severely disabled a Chechen rebel movement, although violence still occurs throughout the North Caucasus.

(facts courtesy of CIA World Fact Book)


---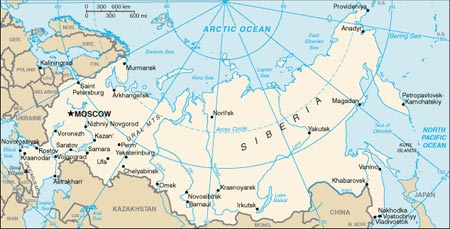 ---
Tell us about the music, food, holidays, traditions, costumes, language and other qualities that make Russians so special.

Submit your Cleveland Russian cultural items.


---