St Sergius Cathedral presented the 2015 Russian Festival over the weekend of July 24-26, 2015.
There was delicious Russian food and beverages, a Russian Tea Room, Vendors,a Kid's Korner and, of course, Russian entertainment.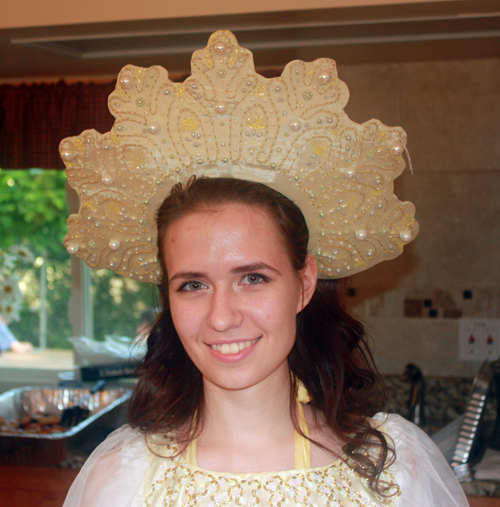 Liina Protsenkora wearing a Kakpshnik (head piece)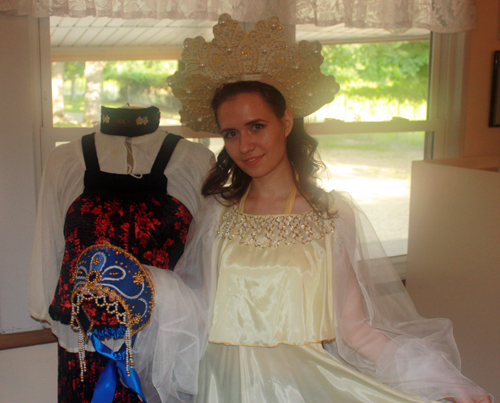 The featured musical group was the Golden Gates Musical Group and the Iveria Georgian Dancers from St. Petersburg Russia.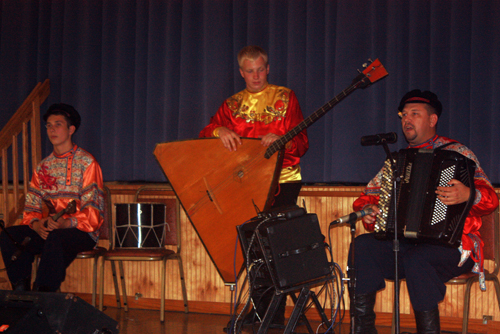 Golden Gates Musical Group



In this video, the band played the familiar music from Tchaikovsky's The Nutcracker.

They then showed the 4 techniques used in playing the triangular shaped 3-stringed Russian instrument the balalaika.



One of the Iveria Georgian Dancers sang this sultry, jazzy song.



The Golden Gates Musical Group and Iveria Georgian Dancers from St. Petersburg Russia invited audience members up and showed then how to do some traditional Russian dances.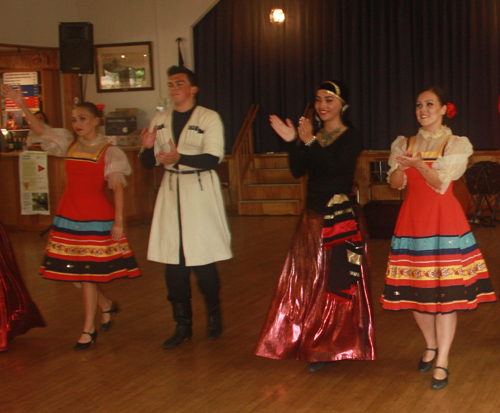 We may not think of the accordion as a traditional Russian instrument, especially in Cleveland, but it is. Here is an explanation.

This is an example of traditional Russian folk music that features the accordion.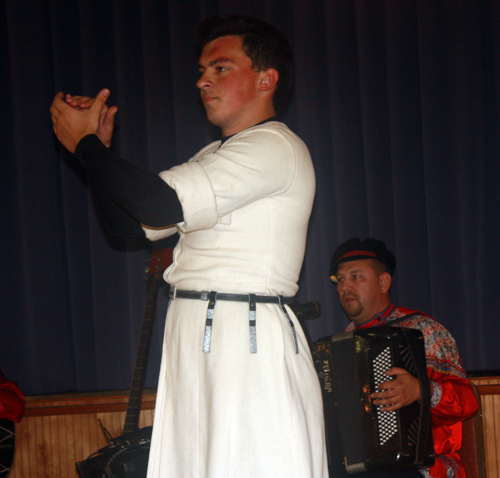 The Iveria Georgian Dancers performed this traditional Acharuli Dance from Georgia.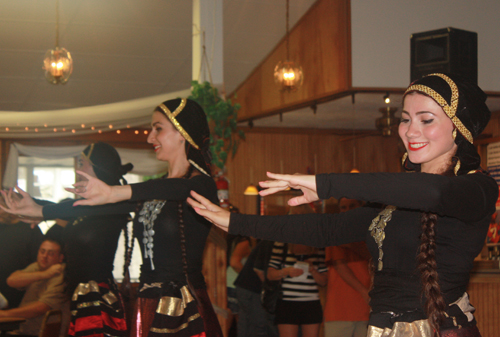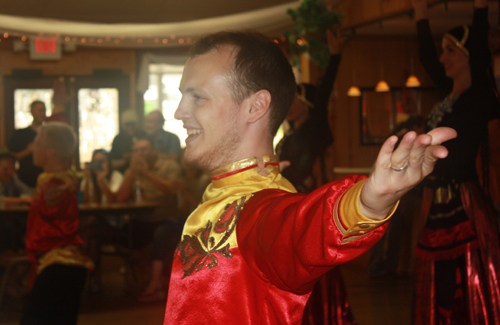 This is a traditional Russian Cossack Song and Dance.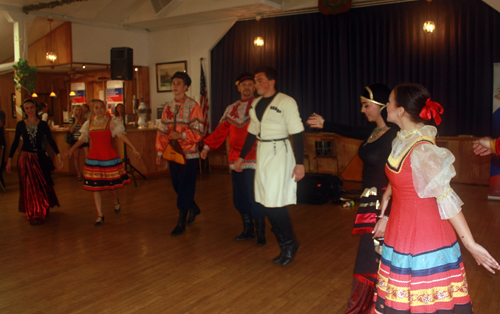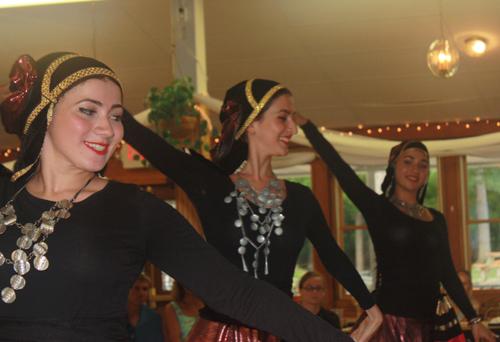 Nina Tritenichenko sang and performed traditional Russian folk music on accordion.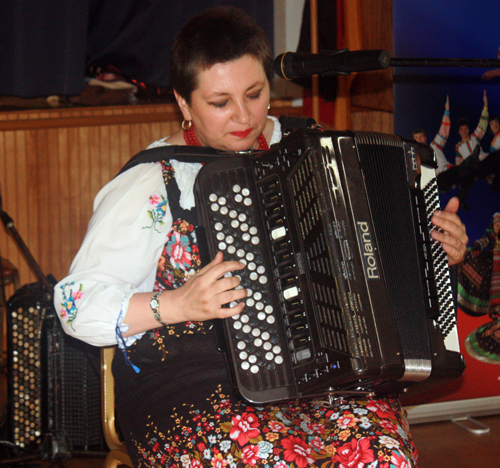 Nina Tritenichenko



All ages enjoyed the Russian festival.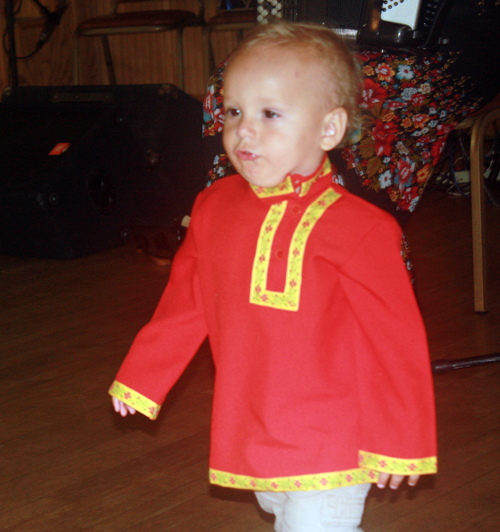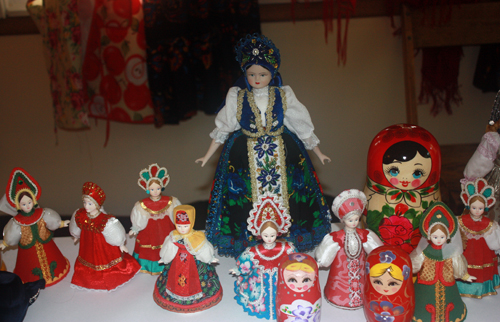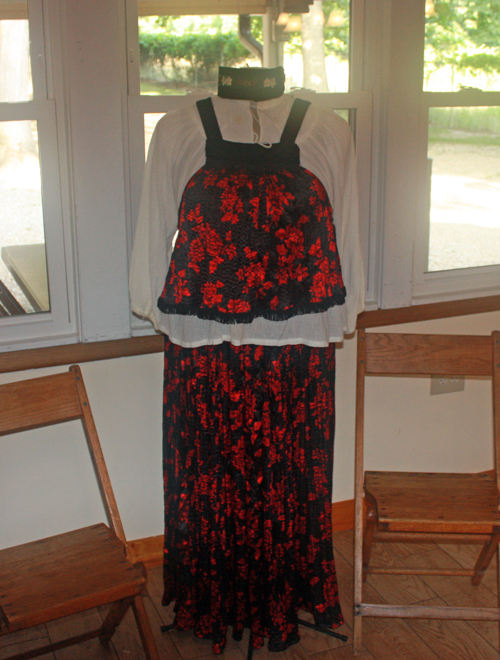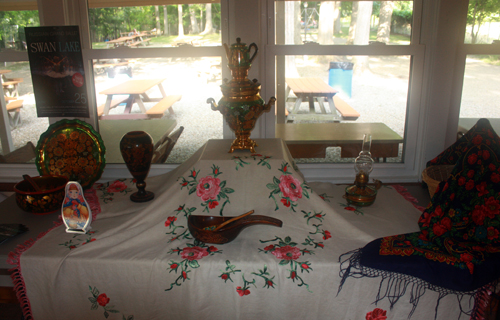 ---
Back to Top
Back to Cleveland Russians