The Russians are Coming! The Russians are coming!
We know that phrase from a 1966 C comedy and it meant that foolishness was on its way. There was bumbling and chaos everywhere.
Now - things are very different! The Russians are coming to the Cultural Gardens and have just recently presented their plan to the Federation Board to rave reviews. The Board approved the design and now it must go to the City for the final stamp of approval.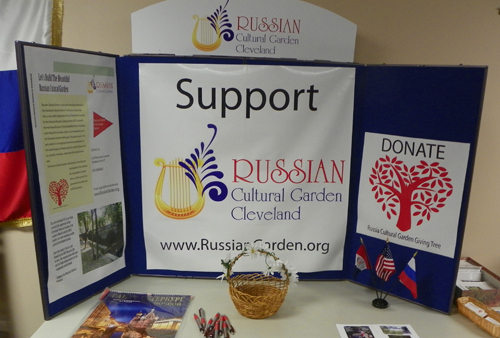 On Wednesday February 13, 2013, the Committee made a presentation of their proposal to friends of the Russian Cultural garden and it was phenomenal.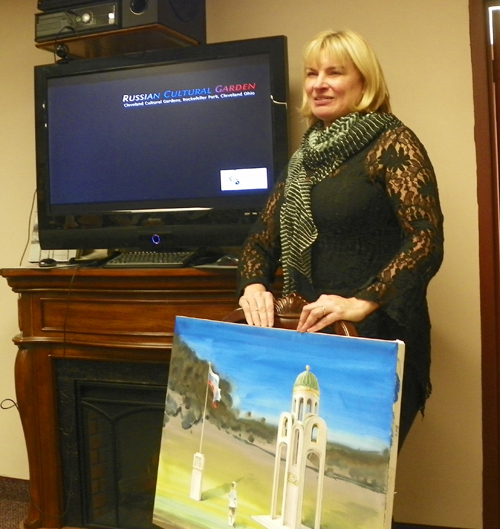 Committee Co-Chair Svetlana Stolyarova



Landscape architect Jim McKnight led the attendees through the various sections of the garden.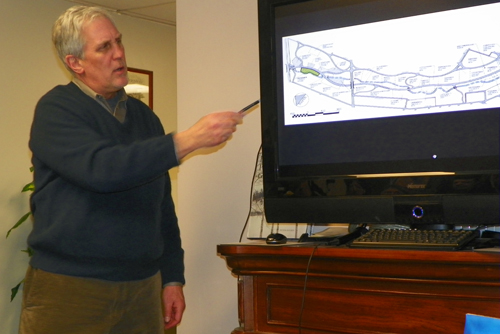 Russian Garden Landscape Architect Jim McKnight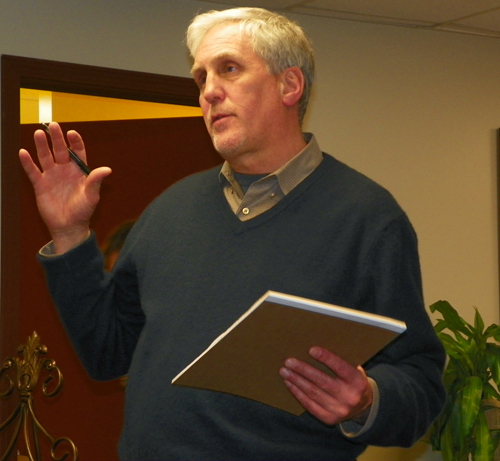 There are sections planned for historic figures, for scientists and for literary figures.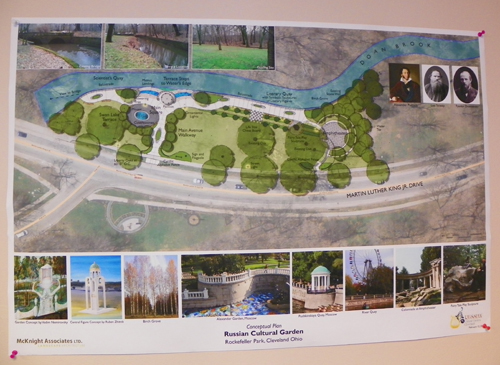 Russian Cultural Garden plans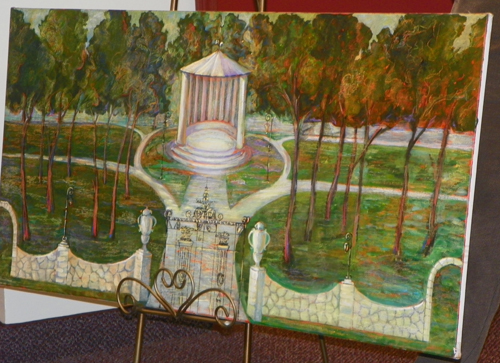 There is a huge chess board and indigenous trees and plants throughout. This will be the only garden that actually butts up to the river.

At the Cleveland Museum of Art's Grand Opening of the Ames Atrium they posted a board for people to write on, telling what they think of when they think of Russia. Many of the answers were used in the final scheme of the garden.


Marnie Sweet and Mirko Mandic flank the board
with feedback from the Art Museum crowd



The committee is headed by Svetlana Stolyarova and Dr. Boris Vinogradsky with many community leaders and friends helping.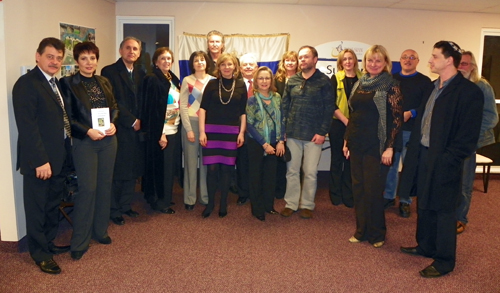 Cleveland Russian Cultural Garden committee members in attendance



Irina Vinogradskaya thanked Svetlana Stolyarova for her work on behalf of the committee and presented her with a bouquet of flowers.
Irina Vinogradskaya and Svetlana Stolyarova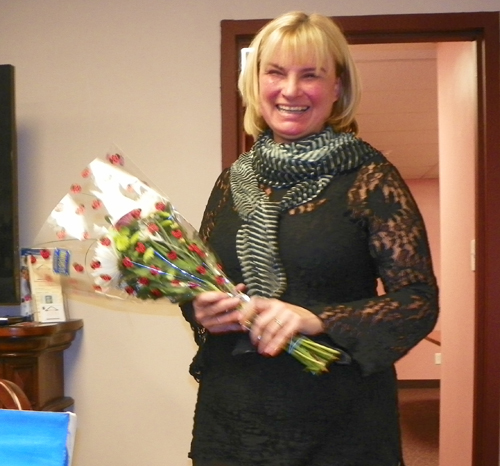 Svetlana Stolyarova



Congratulations on a truly spectacular design. We look forward to watching it come to fruition.

Next time when someone says The Russians are Coming! it will be with a smile on their face with anticipation of this grand garden.

By Committee Member Debbie Hanson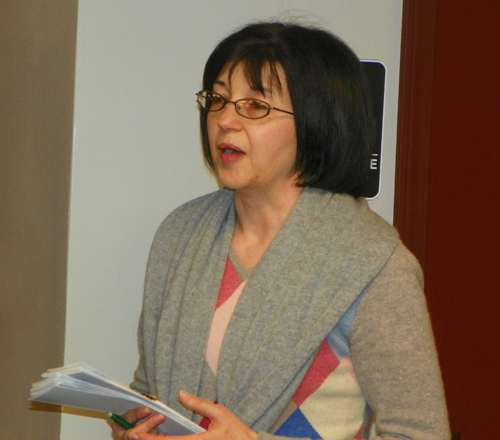 Victoria Kado


---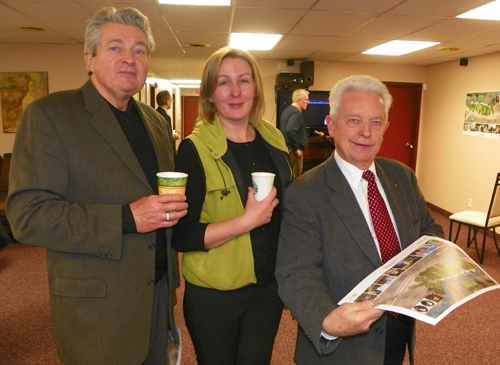 Georg Abakumov, Diane Cherish and Ken Kovach


---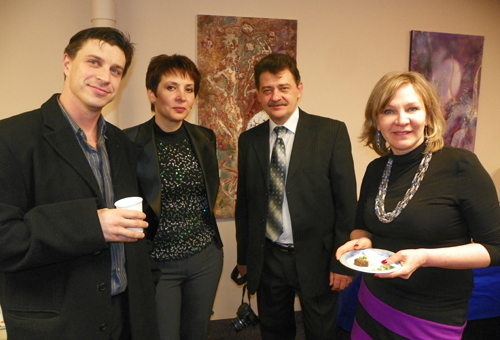 Leonid Strugatsky, Svetalna Ivanove,
Yurig Ivanoe and Irina Vinogradskaya


---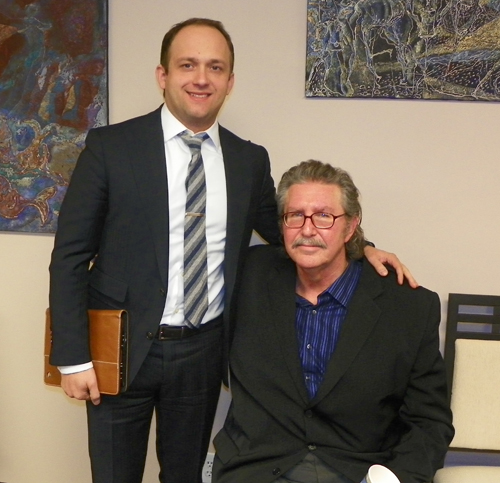 Vassili Touline and Sergio Lebid


---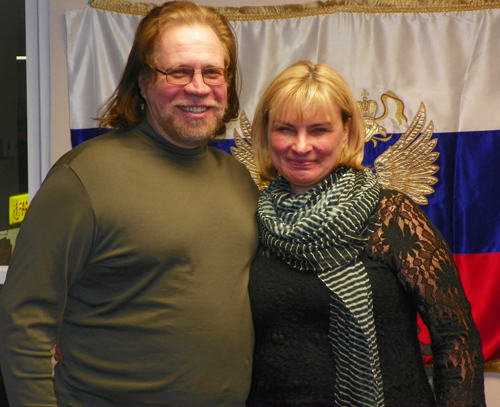 Alexander and Svetlana Stolyarova
---
Back to Top
Back to Cleveland Russians