The first Russian Festival was held on July 30 and 31st at St. Sergius of Radonezh Russian Orthodox Cathedral in Parma. The parish is very proud of its frescoed cathedral and provided tours letting people know its history.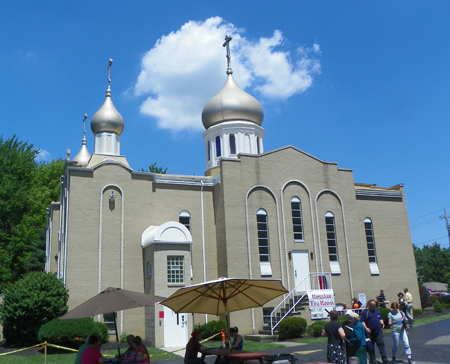 See more of St. Sergius Cathedral.
In addition to tours of the beautiful cathedral there were musical performances. World renown domra player Charley Rappaport performed with the Mogadore Balalaika Orchestra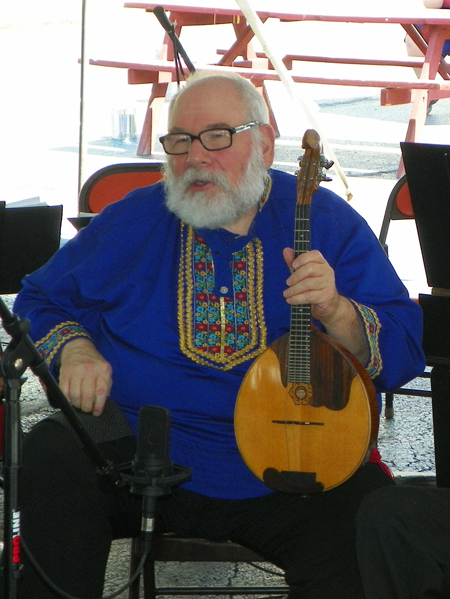 Charley Rappaport



A Balalaika is a three stringed instrument which comes from Russia. It is triangular in shape with a beveled back and a long neck.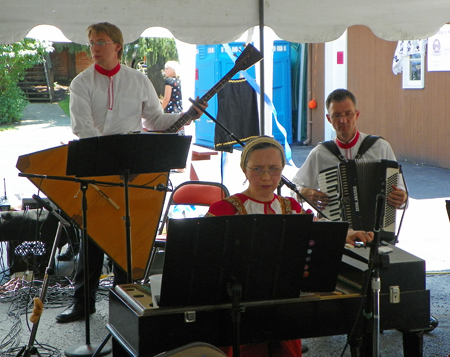 The contra bass balalaika is the largest of the instruments. It is rested on the floor and supported with an end pin.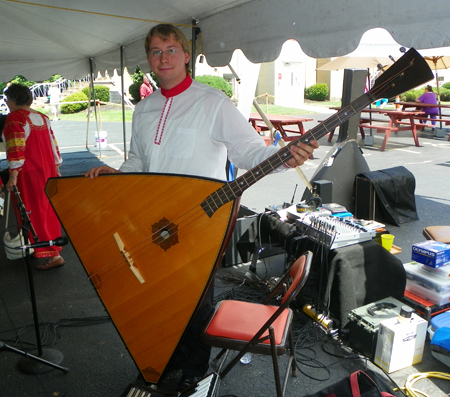 Mathew Keim of Mogadore Balalaika Orchestra
with contra bass balalaika



The musician plays the contra bass balalaika standing up. The three strings of this largest balalaika are D, A, and E and provide deep, rich sounds.

In the video below, the Mogadore Balalaika Orchestra performs a classic balalaika song called Brightly Shines the Moon.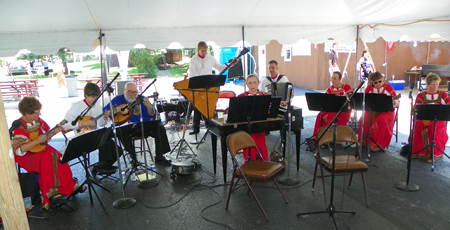 Mogadore Balalaika Orchestra
---
The band passed out instruments to let the audience join in.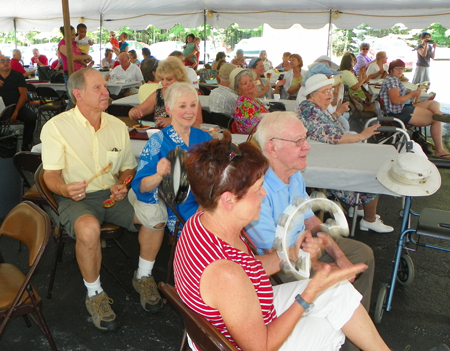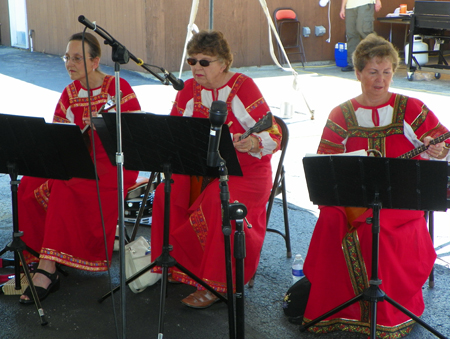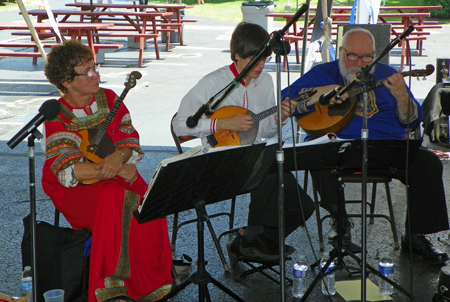 In the video below, Charley Rappaport, co-founder of the Balalaika and Domra Society of America, performs a Domra duet with his 16 year old student Gordon Neidinger.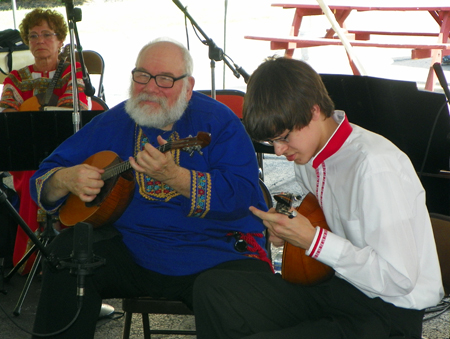 Charley Rappaport and Gordon Neidinger
---
Dasha Nesterenko and Katya Lavrenteva couldn't help but dance to the music.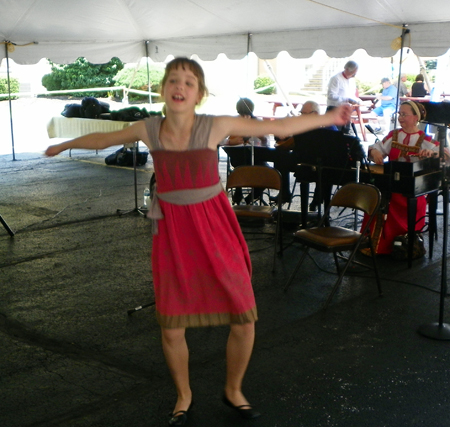 Dasha Nesterenko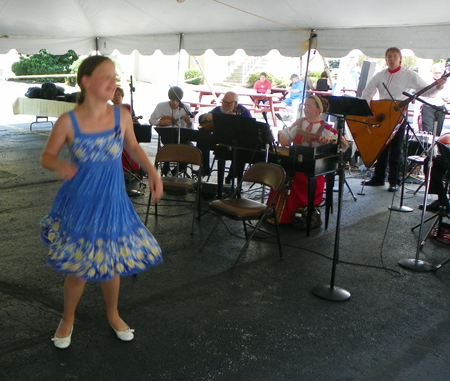 Katya Lavrenteva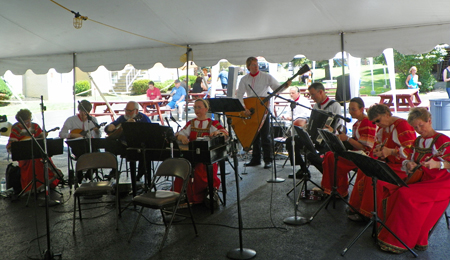 Mogadore Balalaika Orchestra
---
The Greater Cleveland Men's Russian Chorus also performed.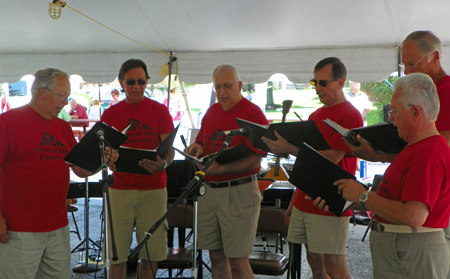 Greater Cleveland Men's Russian Chorus
---
There were also plenty of Russian foods to be found including blini (Russian crepes), stuffed cabbage, bigus (sauerkraut and kielbasi), pelmeni (Russian ravioli) and much more. There was also a fine array of salads and pastries.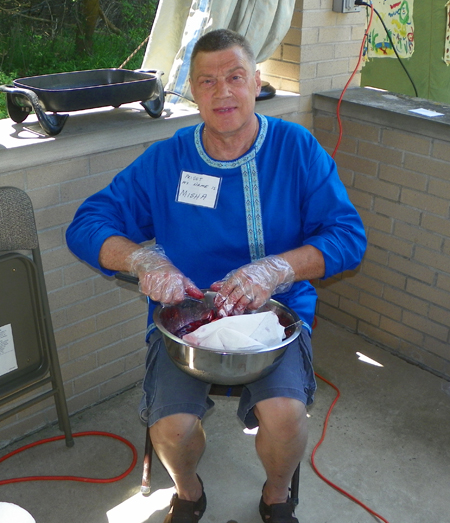 Misha (Michael) making filling for blini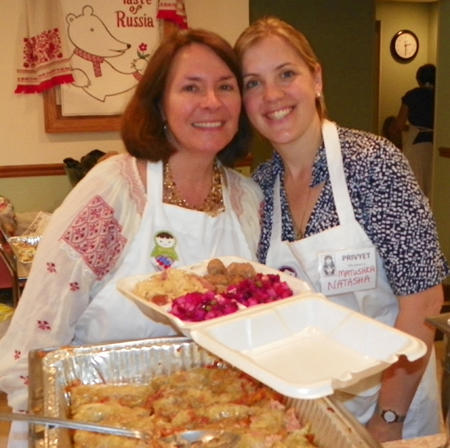 Luda Rodzianko and Natalie Marzev



Russian artifacts and an arts and crafts sale were also available as well as a children's activity center. Many people dressed in authentic costumes.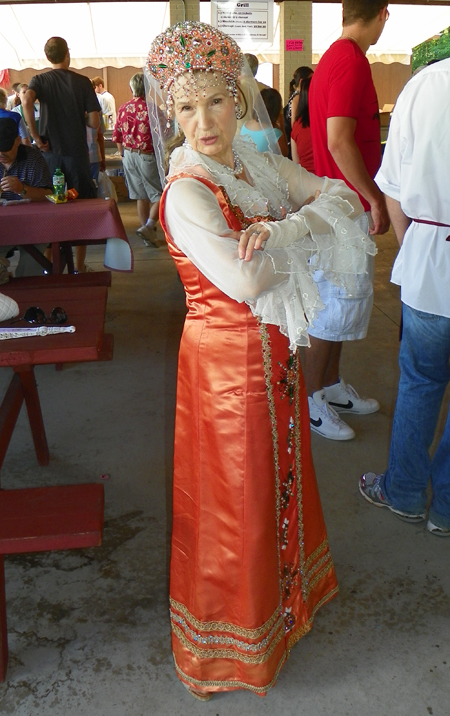 Lydia Karkut said she dresses like this because
she loves being Russian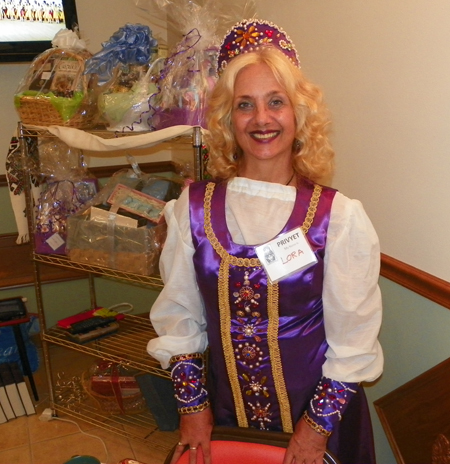 Lora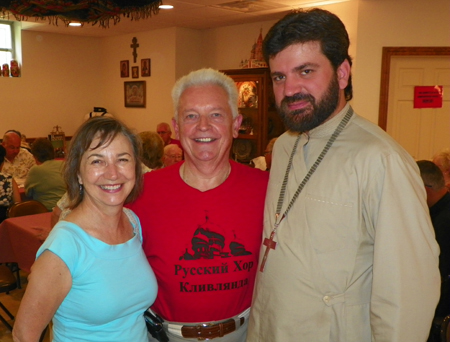 Mary Ann and Ken Kovach with Rev. Fr. Ilia Marvez
---
Rounding off the event were a flavored Russian vodka tasting and Russian beer. We can't wail till next year's Festival!
---
Back to Top
Back to Cleveland Russians