The Motto of Argentina is "En unión y libertad" or "In Unity and Freedom"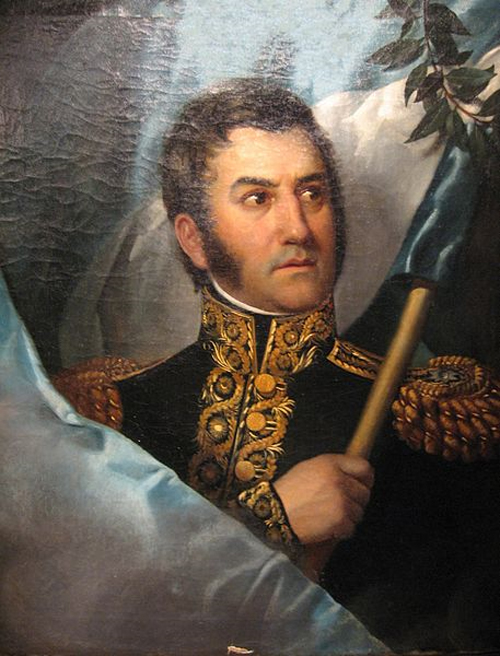 José de San Martín



José de San Martín was an Argentine general and the prime leader of the southern part of South America's successful struggle for independence from the Spanish Empire.

Tell us about the music, food, holidays, traditions, costumes, language and other qualities that make Argentina and Argentines so special.



Friend's Day
In Argentina, Dr. Enrique Ernesto Febbraro, a native of Lomas de Zamora, professor of psychology, philosophy, and history, musician, dentist, and founder of the Rotary Clubs of San Cristóbal and Balvanera in Buenos Aires, created Friend's Day after sending four thousand letters to a hundred countries around the world (to which he received 700 replies) upon realizing that, by watching the Apollo 11 landing, for the first time all mankind was united.

The first official recognition of the day came from the government of Buenos Aires Province with Decree 235/79, which authorized the celebration and made it official.

In Argentina, Friend's Day is often a good excuse for a friendly gathering and greeting both current and old friends. Since it is not an Argentine public holiday, people tend to gather during the evening.

Friend's Day has in recent years turned into a very popular mass phenomenon. In 2005, the amount of well-wishing friends led to a temporary breakdown of the mobile phone network in the cities of Buenos Aires, Mendoza, Córdoba and Rosario, comparable to the one experienced in 2004 on Christmas and New Year's Day. Seats in most restaurants, bars, and other establishments are often completely booked a week before the celebration.
---
Argentina
In 1816, the United Provinces of the Rio Plata declared their independence from Spain. After Bolivia, Paraguay, and Uruguay went their separate ways, the area that remained became Argentina.
The country's population and culture were heavily shaped by immigrants from throughout Europe, with Italy and Spain providing the largest percentage of newcomers from 1860 to 1930. Up until about the mid-20th century, much of Argentina's history was dominated by periods of internal political conflict between Federalists and Unitarians and between civilian and military factions.
After World War II, an era of Peronist populism and direct and indirect military interference in subsequent governments was followed by a military junta that took power in 1976. Democracy returned in 1983 after a failed bid to seize the Falkland Islands (Islas Malvinas) by force, and has persisted despite numerous challenges, the most formidable of which was a severe economic crisis in 2001-02 that led to violent public protests and the successive resignations of several presidents.
In January 2013, Argentina assumed a nonpermanent seat on the UN Security Council for the 2013-14 term.
(facts courtesy of CIA World Fact Book)
---