Calendar of Events
Cleveland and Northeast Ohio
Ethnic and Cultural Events
Submit your event
Cleveland International and Cultural Events

Important Notice - Cleveland Ethnic Events and Coronavirus (COVID-19)
Almost everything has been cancelled for the foreseeable future!
And, of course, if you are not feeling well, please stay home!
Here are some resources you can try while you are homebound.
Local Restaurant Takeout and Food Delivery Suggestions

Cleveland Metroparks Zoo has virtual classrooms

Rock and Roll Hall of Fame free learning

Cleveland Metropolitan School District has learning resources

Day by Day Projects to keep kids reading, thinking and growing

Cleveland Orchestra online learning

Cleveland Orchestra Teacher Workshops

20 virtual field trips that you can take with your kids

Math Card Games

Cleveland Museum of Art resources

Cleveland Institute of Music concerts

Shaker Lakes Junior Naturalist Activities

Daily Mass online from the Catholic Diocese

Learn or brush up on 40 different languages (including Latin, Navajo and Klingon!)

Cleveland Museum of Natural History new digital series, CMNH@HOME

Virtual Tours of 12 Famous Museums

Cleveland Opera Theater - Opera For All Online

Cleveland Hungarian Museum Virtual Exhibits

Learn to Code, Build Projects, Earn Certifications

Entertaining Math Videos

Web Development Crash Courses

Learn multiple languages from videos from Polyglot Pablo

More multiple languages from Eko Languages videos

Learn a language with free podcasts from CoffeeBreak Languages

Crash Courses on a variety of AP high school curriculum topics

Khan Academy - free, world-class education for anyone, anywhere

1,500 Free Online Courses from Top Universities

Access 2500+ Online Courses from 140 Top Institutions.

Alison Free online courses from the world's leading experts.

Stanford University Online Courses

MIT OpenCourseWare is a web-based publication of virtually all MIT course content

Learn to Code with CodeAcademy

TED-Ed@Home - Online learning based on TED Talks

Nation Geographic learning for Kids


---
Send us your events.
(The earlier you submit, the more people will see your event news)
E-mail us

If you have annual events and/or know the date of future events, please send them now and we will post. That will assist other groups in their planning so there are not too many conflicting events.
You can have the upcoming week's events e-mailed to you every Wednesday.
Sign up for the free ClevelandPeople.Com e-newsletter

Top of Page


---
If you like the work of ClevelandPeople.Com you can contribute to the cause via credit card safely via Paypal. Click on the Donate button below and you can enter any amount. Thanks.
---


Sponsored Message

Sam Tanious is an active member of the Cleveland international community. He is proud of his Middle Eastern heritage and volunteers as the Treasurer of the Cleveland Cultural Gardens Federation and Cleveland American Middle Eastern Organization (CAMEO). Sam is President of the Egyptian Cultural Garden.

Sam Tanious is a Certified Public Accountant (CPA), Former Internal Revenue Service IRS Auditor/Officer and much more. Sam has been preparing accurate tax returns for over 25 years, legally reducing tax liability and helping clients build and protect wealth through wealth management strategies.

He has helped thousands of individuals and small business owners navigate the maze of tax, regulatory to greater success and wealth. Visit samtaxservice.com or email samytaxservices@gmail.com.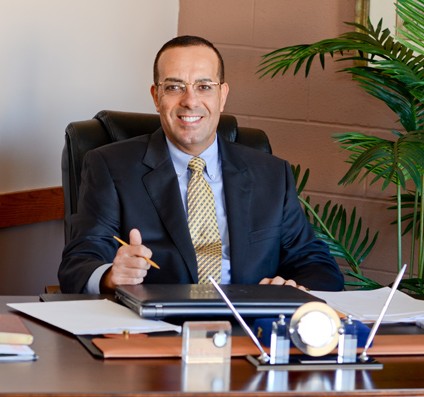 Call Sam Tanious today for a no obligation appointment.
(440) 991-6864
Free eNews

Want to have the upcoming week's cultural events sent to your inbox for free? Sign up for the free eNews and every Tuesday evening you will receive a free e-mail listing the next week's events. It's easy and free.

Select 'WEEKLY' when you fill out the form for the free weekly eNews.
***
---
April 2, 2020

Czech Garden Easter Egg Hunt
2 PM
The Czech Cultural Garden will host its annual Easter egg hunt on Saturday, April 4 at 2 p.m. The Czech Garden is at 880 East Blvd., just south of St. Clair. The rain date is April 5. There is free street parking on East Boulevard next to the garden. Besides the Easter egg hunt and an appearance by the Easter Bunny, there will be kids' games and a visit from the Sokol marionettes. There will be an Easter bonnet contest as well, with gift cards for the winners. Light refreshments will be served, so bring your kids and grandkids for this free, fun events. Open to all, local residents and welcome!

Top of Page


---
April 2, 2020

Eastern European Month 5th Annual Celebration Dinner
6 pm
Holy Spirit Party Center
5500 West 54th Street
Tim Misny will join us as our guest speaker for the evening during the Eastern European Month Celebration Dinner. The Croatian/Slovak "I'll make them pay" Cleveland Personal Injury Lawyer will discuss his Eastern European background and how it has led to a successful career inside and outside the legal system.

Top of Page


---
April 2, 2020

Czech Easter Bread ("Mazanec")
DTJ Taborville
At the corner of Quinn and Bartholomew roads in Auburn Township.
Czech Easter Bread ("Mazanec") for sale. Who doesn't remember the smell of fresh baked goods from Mom's kitchen at Easter? Mazanec or houska is a sweet dough with golden raisins and almonds baked into a round loaf with a cross cut into the top. DTJ will again be selling the traditional Czech Easter bread by order only. Cost is $8.00 for a 2# loaf. Orders must be in by April 2nd and can be picked up April 5th. Call 440-543-8494 to place orders.

Top of Page


---
April 5, 2020

Tartan Day celebration
1 pm
New Era Restaurant
10 Massillon Road, Akron 44312
April 5th (2nd Sunday is Easter) Tartan Day celebration - 1:00 pm New Era Restaurant, 10 Massillon Road, Akron 44312 Alex Murray, Chairman and emcee extraordinaire Jesse Tucker will once again pipe for us and the Tigh na Creige dancers will perform.
---
April 5, 2020

38th Super Button Box Bash
Noon - 9 pm
Slovenian Society Home
20713 Recher Avenue in Euclid
Join the squeezebox celebration at the 38th annual Super Button Box Bash on Sunday, April 5, 2020. Dance to the sounds of sixty accordions on two stages, plus jam sessions all day. The Slovenian Society Home in Euclid, Ohio, becomes the Woodstock of Polka Music just for the occasion, from 12:00 to 9:00 p.m. Enjoy the grandest festival of button accordion music in North America. Bring your own box and play along. Indulge in nationality treats, such as smoked Slovenian sausage, savory roast beef and strudel. Pick up a souvenir tee-shirt, sweatshirt, babushka or polka CD at the Polka Hall of Fame pop-up shop. Fourteen button box groups and artists appear in two dance halls, plus polka jamming in the annex.
Admission is $10. 18 and under free. Dinners, sandwiches, side dishes, desserts and beverages are available. Advance tickets recommended. Order from the Polka Hall of Fame, 605 E. 222nd Street, Euclid, OH 44123. (Open Wed., Fri., and Sat.: 11 to 4) For more information, contact the Polka Hall Fame, (216) 261-3263, or Polkashop at aol.com.

Top of Page


---
April 8, 2020

Zakir Hussain
7:30 - 9:30PM
Cleveland Museum of Art
Gartner Auditorium
The pre-eminent classical tabla virtuoso of our time, Zakir Hussain is appreciated both in the field of percussion and in the music world at large as an international phenomenon. A national treasure in his native India, he is one of the world's most esteemed and influential musicians, renowned for his genre-defying collaborations. Hussain presents an evening of Indian classical music, with guests with Kala Ramnath (violin) and Jayanthi Kumaresh (veena). $43–59, CMA members $38–53
---
April 17 - June 5, 2020

Beginner's Italian language classes
2 - 3:30 PM
Buckeye Chocolate Cafe
8555 Tanglewood Square in Bainbridge Township
Beginner's language classes. Teacher Prof. Serena Scaiola. $160 per person. Material provided by instructor. Free parking. For information or to register, contact Serena Scaiola serena.scaiola@att.net.

Top of Page


---
April 21, 2020

Cleveland International Hall of Fame Inductions
6 PM
Marriott at Key Center Grand Ballroom
Save the date for the 11th annual induction into the Cleveland International Hall of Fame.
---
April 25, 2020

Cleveland Polka Association Spring Dance
6 PM
Holy Spirit Party Center
5500 West 54th Street Parma, OH 44129
Cleveland Polka Association Spring Dance. Doors open 6:00 pm Music/Dancing 7:00 pm to 11:00 pm by Concertina All Stars from Buffalo. NY Donation $13.00, 18 yrs. and under are Free! NO byob, Food & Beverages available. For more information or table reservations of 8 or more, please call (216) 496-0223 Elaine. Public Welcome
---
April 29 - May 2, 2020

2nd Annual Global Cleveland Sister Cities Conference 2020
See below
A 3-day interactive event bringing together representatives from 20+ sister cities to discuss their partnership goals, successes and aspirations to cross-pollinate ideas and forge connection. This event is free and open to all community members interested in learning more about Cleveland's international connections from a ground level perspective. The conference aims to enhance our economic, social and cultural prosperity through enriching global partnerships so that together we create a local-global network of businesses, educational institutions, organizations and local governments connected to Cleveland to internationalize our city and create a global citizenry.
Conference Schedule:
April 28th Opening Remarks and Reception at the Cleveland Public Library
April 29th Cultural/Civic/Arts- including an evening Iftar meal
Confirmed Speakers: Deputy Mayor of Ljubljana, Slovenia, Dave Karpinski of LEEDCo, Jenita McGowan of Eaton Corp, Cleveland City Councilman Matt Zone, Jonathan Sumers of the Cleveland Cavaliers, Tristan Wheeler of the Cleveland Public Library E-sports FGC Team, Poets from four of our Sister Cities
April 30th Youth/Education -including a Soccer Tournament hosted by St. Ignatius High School
Confirmed Speakers: Student delegations from four sister city high schools and five local high schools, Authors Fiona McEntee and Ladosha Wright, Consul General for Slovenia Alenka Jerak, Honorary Consul General for Germany Diana Thimmig
May 1st Entrepreneurship/Business Development
Confirmed Speakers: Attorney Fiona McEntee from Ireland, Howard Thompson of GCP, Sudhir Achar CEO of EOX Vantage, Tom Brooks of Brick42, International Partners in Mission, Mark Owens of RelateCare, Representative from the Economic Development Department of the City of Ljubljana, Slovenia
May 2nd Basketball Tournament at Cleveland State University and Bocce Tournament hosted at the Slovenian National Home
More info: elizabeth@globalcleveland.org
---
May 2, 2020

Diversity Center's 18th Annual Walk, Rock & Run
Great Lakes Science Center
The Diversity Center's 18th Annual Walk, Rock & Run celebrates northeast Ohio's rich diversity. This family friendly event features a 1- and 3-mile walk, chip-timed 5K run, snacks, live entertainment and children's activities! All registered participants gain free entry into the Great Lakes Science Center, Rock & Roll Hall of Fame, and USS Cod Submarine Museum on event day. Proceeds raised from this event help support The Diversity Center's School & Youth programming, which empowers more than 14,000 youth and youth serving professionals in 11 counties via in-school programs, conferences, and retreats..
---
May 2, 2020

Cleveland Kiltie Band Highland Ball
TBA
New Orleans Party Center, Brecksville.
Cleveland Kiltie Band Highland Ball.Tickets: $20 adult, $10 children 12 & Under. Includes meat pie or pizza, beer, & refreshments. (BYOB & snacks)
---
May 8, 2020

Cleveland Polka Association Friday Night Dance
6 PM
Holy Trinity Lutheran Church
6220 Broadview Road Parma, OH 44134
Doors open 6:00 pm, short General Membership Meeting 7:00 pm. Music/Dancing 7:30 pm to 10:30 pm by Friday Night Special (some of Cleveland's finest). NO byob, Food & Beverages available, snacks welcome. Donation $10.00, 18 yrs. and under are Free!!! For more information, please call (216) 496-0223 Elaine. Public Welcome.
---
May 19, 2020

Global Cleveland Employer Summit
8 AM - 3 PM
Corporate College East
4400 Richmond Rd. Warrensville Heights, OH 44128
Become a Global Employer - Understanding the current immigration world "Right Here - Right Now". This full day summit will showcase local employers who are successfully engaging global talent to fill workforce needs, drive business growth and productivity, and contribute to economic growth across the region.
More Information and Register

Top of Page


---
May 27, 2020

Cultural Gardens Peace Plaza Ribbon Cutting
6 PM
MLK Blvd.
Save the date for the Cultural Gardens Peace Plaza Ribbon Cutting.

Top of Page


---
May 29, 2020

CAMEO 50th Anniversary
6 PM
La Villa
11500 Brookpark Rd.
Save the date for the CAMEO 50th Anniversary Celebration.

Top of Page


---
June 26, 27, 2020

Ohio Scottish Games
All Day
Cuyahoga County Fairgrounds
19201 E. Bagley Road Middleburg Heights, Ohio 44130
Save the Dates for the annual Ohio Scottish Games.
---
August 30, 2020

75th annual One World Day
11 AM - 6 PM
Cleveland Cultural Gardens
Save the date for the 175th annual One World Day.
---