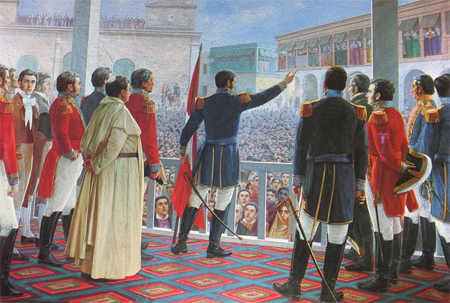 Painting of José de San Martín proclaiming
the independence of Peru in 1821



Ancient Peru was the seat of several prominent Andean civilizations, most notably that of the Incas whose empire was captured by the Spanish conquistadors in 1533. Peruvian independence was declared in 1821, and remaining Spanish forces were defeated in 1824.

After a dozen years of military rule, Peru returned to democratic leadership in 1980, but experienced economic problems and the growth of a violent insurgency. President Alberto Fujimori's election in 1990 ushered in a decade that saw a dramatic turnaround in the economy and significant progress in curtailing guerrilla activity. Nevertheless, the president's increasing reliance on authoritarian measures and an economic slump in the late 1990s generated mounting dissatisfaction with his regime, which led to his ouster in 2000.

A caretaker government oversaw new elections in the spring of 2001, which ushered in Alejandro Toledo Manrique as the new head of government - Peru's first democratically elected president of Native American ethnicity.

The presidential election of 2006 saw the return of Alan Garcia Perez who, after a disappointing presidential term from 1985 to 1990, has overseen a robust macroeconomic performance.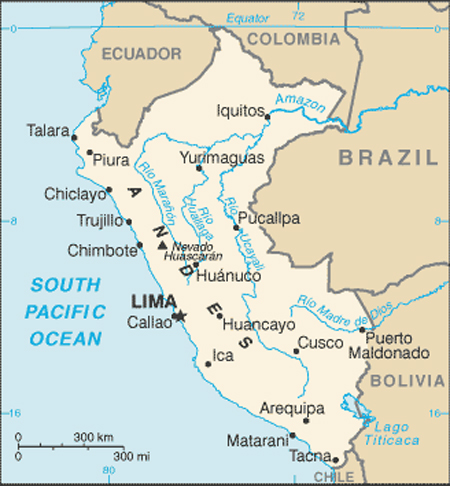 <
(The above courtesy of the CIA World Factbook)
---
Submit your Cleveland Peruvian cultural items.
---