ClevelandPeople.Com Sponsors Page
Thank You to our Charter Sponsor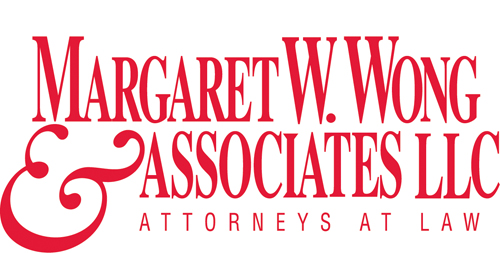 Immigration Services for Corporations and Individuals
Fulfilling Dreams of Living in the United States

Margaret W. Wong & Associates LLC is dedicated to providing high quality, efficient, and prompt services to both companies and individuals in immigration to the United States. We assist our clients with all types of work visas, "Green Cards" (permanent residency), J-1 waivers, labor certifications, deportation cases, asylum cases, and many others. With over 80 years of combined experience in the field, no immigration or naturalization matter is too complex for us to handle. We have law offices in Cleveland, New York City, Columbus, Nashville, Chicago, Atlanta, Los Angeles, Minneapolis, and Raleigh, but are licensed to practice throughout the United States of America and around the globe concerning immigration and naturalization matters.

Margaret Wong and Associates LLC is a national practice and we represent clients throughout the United States.

Thanks to Charter Sponsor Margaret W. Wong & Associates for their support of ClevelandPeople.Com




---
Thank You to our Gold Sponsor
The Confucius Institute at Cleveland State University
Sponsored by the Office of Chinese Language International Council (Hanban), the Confucius Institute at Cleveland State University was established in August 2008. Hanban is a nonprofit, non-governmental organization in China. The Confucius Institute helps to better prepare CSU students, Northeast Ohio K-12 school students, and members of the community at large in terms of learning Chinese language and developing an understanding of China's arts and culture. It also serves as a bridge to connect Cleveland State University and local business community to related Chinese institutions for academic and business cooperation.

CSU's academic partner to further the CI's mission is the Capital University of Economics and Business (CUEB), based in Beijing, China. The partnership between the CI, CUEB, and CSU exists to strengthen educational and cultural cooperation between China and the United States. CUEB provides trained personnel to assist the Confucius Institute at CSU achieve its core mission.

To carry out Hanban's mission, the Confucius Institute at CSU makes resources and services available to the public and promotes cross-cultural interactions and communication throughout the state of Ohio. Through Chinese language and cultural courses, conferences, and cultural events, the Confucius Institute at CSU provides a variety of opportunities for CSU students, Northeast Ohio K-12 school students, and local residents to learn the Chinese language and experience the Chinese culture both abroad and around the Cleveland area.

---
Thank You to our Section Sponsors
ClevelandPeople.Com is sponsored in part by
Cleveland American Middle Eastern Organization (CAMEO)
C.A.M.E.O. is designed to articulate the political interest of more than 100,000 Northeastern Ohio residents of Middle Eastern Heritage, Arab Americans. C.A.M.E.O. has one central purpose, to appraise candidates running for Public Office, that will offer political support to those who are best prepared to respond to our concerns.


C.A.M.E.O. accepts the diversity of religious and political philosophies and beliefs of its membership. C.A.M.E.O. membership means a commitment to local political action that will enhance the voting strength and amplify the profile of the Arab American community in Northeastern Ohio.

Over the past 44 years the Cleveland American Middle Eastern Organization (CAMEO) has worked to make sure that our elected leaders work to properly represent our community. Last year, over 70 candidates sought the C.A.M.E.O. endorsement with the endorsed candidate being elected in 76% of the races.
---
The Friendship Foundation of American Vietnamese
The Mission of the Friendship Foundation is "to build bridges of friendship" between the peoples of Vietnam and Asia with the peoples of the United States and other peoples of the world.

Through its humanitarian work, the Foundation promotes activities through which people of both Vietnam and elsewhere are able to mutually benefit. This includes helping people go to Vietnam, scheduling educational forums, assisting people who have come from Asia, and providing social services, counseling, and other needed assistance.

The Friendship Foundation is a sponsor of the Vietnamese section of ClevelandPeople.Com
---
The Lithuanian Communityof Cleveland
Coming Soon - thank you for your support!
---

Sponsored Message

Sam Tanious is an active member of the Cleveland international community. He is proud of his Middle Eastern heritage and volunteers as the Treasurer of the Cleveland Cultural Gardens Federation and Cleveland American Middle Eastern Organization (CAMEO).

Sam Tanious is a Certified Public Accountant (CPA), Former Internal Revenue Service IRS Auditor/Officer and much more. Sam has been preparing accurate tax returns for over 20 years, legally reducing tax liability and helping clients build and protect wealth through wealth management strategies.

He has helped thousands of individuals and small business owners navigate the maze of tax, regulatory to greater success and wealth. Visit samtaxservice.com or email samytaxservices@gmail.com.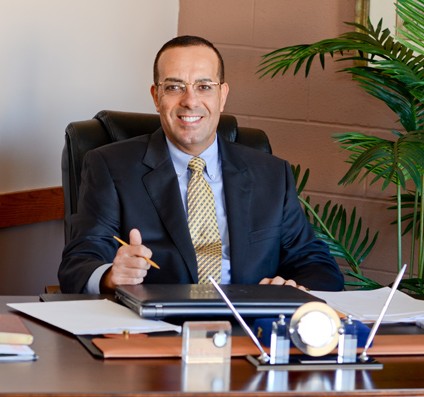 Call Sam Tanious today for a no obligation appointment.
(440) 991-6864
---
Thanks to ImageLab Media Services for making the large maps of the World, Asia and Europe for us. These maps have been a hit at the Cleveland Asian Festival, One World Day, ICC-WIN annual holiday party and more.

Large format digital printing, Vinyl Banners, Wall Coverings, Posters, Custom Solutions and more. Visit them at:

2331 Superior Avenue, Suite 100 Cleveland OH 44114
216 357-7420 phone
216 357-7423 fax
info@imagelabmedia.com

---

Sponsorship Opportunities



If you are interested in reaching thousands of people representing the many ethnic cultures that make up the Cleveland area, please let us know.

It is also possible to focus on one or more particular groups.

Contact us via e-mail at info@ClevelandPeople.Com
or by voice at 216-781-1757

or mail to

ClevelandPeople.Com
2800 Euclid Ave. Ste. 325
Cleveland, OH 44115
USA

Do you offer a Product or Service that would be of interest to one (or more) of our other Groups?

Contact us if you have questions or comments on any aspect of these sites or if you are interested in sponsoring, advertising or content-providing opportunities for any of our sites targeting:

Baby Boomers and Seniors
Women
Men
Teens
Kids
Business people
Various Ethnic Groups
Chefs and Foodies
and even Pets




We offer a growing, specialized audience eager to view your company information 24 x 7 x 365 at inexpensive, cost-effective rates that will fit your budget.

Contact us today for more information.

---

Top of Page