One World Day
Cleveland Cultural Gardens
August 28, 2022
One World Day has been the official event of the Cleveland Cultural Gardens Federation since 1946. About 40,000 people visited the gardens on One World Day 2022.
They watched the Parade of Flags which was the largest in memory and included about 50 distinct cultures. The Parade was led by Cleveland Cultural Gardens Federation president Dr. Wael Khoury, Cleveland Mayor Justin Bibb and Olympic Gold Medalist Dominique Moceanu who served as Grand Marshal.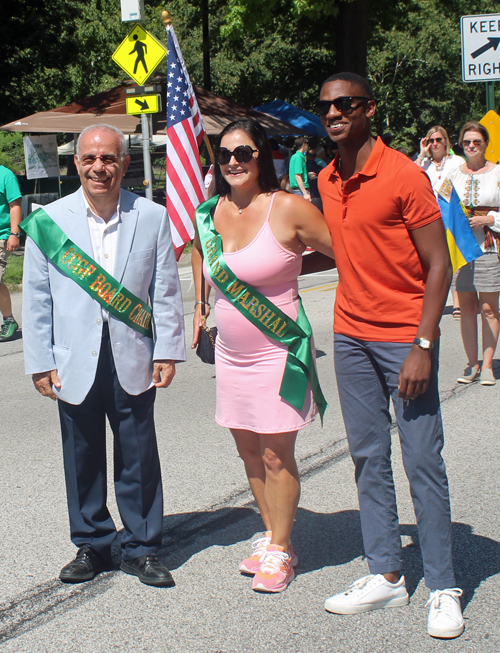 Dr. Wael Khoury, Mayor Justin Bibb
and Grand Marshal Dominique Moceanu

Sheila Crawford introduced the MCs for the Parade which included all 4 local TV stations.


Sheila Murphy Crawford with One World Day Parade of Flags MCs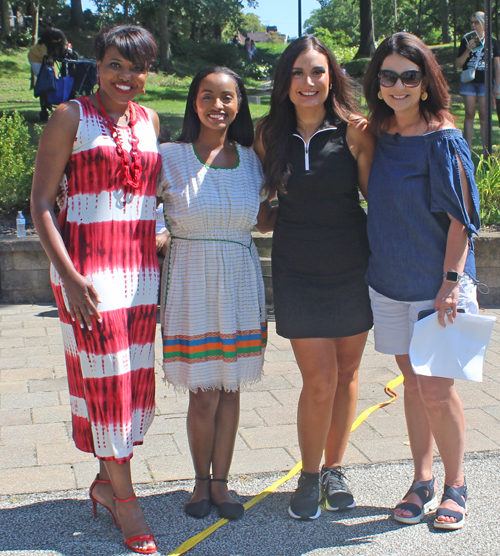 Parade MCs Danielle Wiggins (TV3), Maia Belay (TV8), Kelly Dobeck (TV19) and Tracy Carloss (TV5)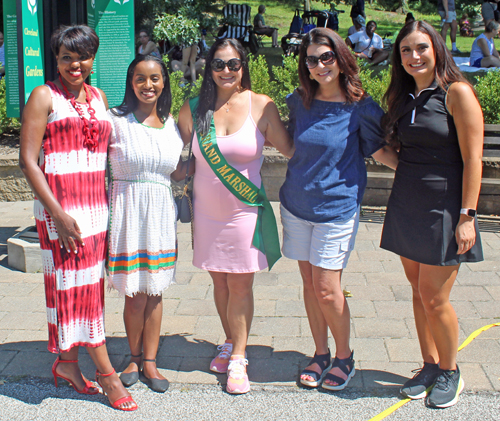 Parade of Flags MCs with Grand Marshal Dominique Moceanu
Here is a video of the entire Parade of Flags. Note: I missed the very beginning of the MC introductions and the sound system didn't work well for a while but here is the 2022 One World Day Parade of Flags. One of the best representations of Cleveland's ethnic diversity I have ever seen.
There was an inspiring Naturalization Ceremony where a couple dozen people from various countries became American citizens.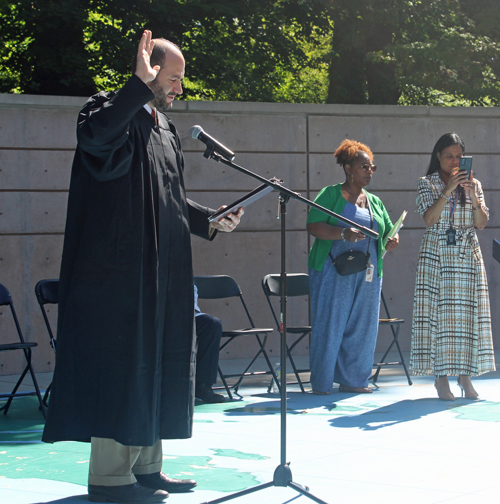 Naturalization Ceremony at One World Day 2022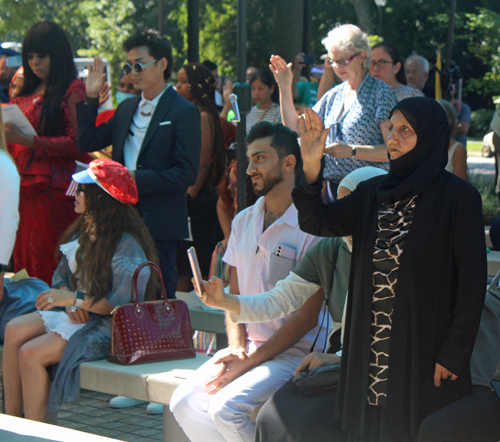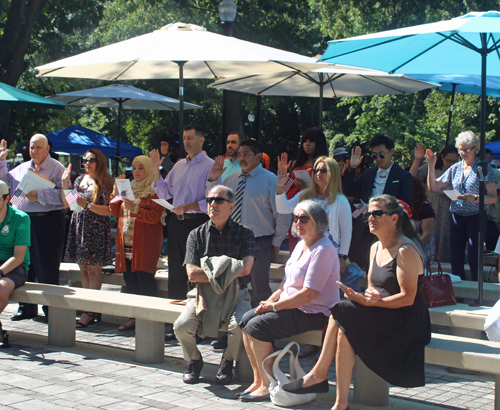 Attendees could choose from a variety of ethnic and cultural programs in the Centennial Peace Plaza.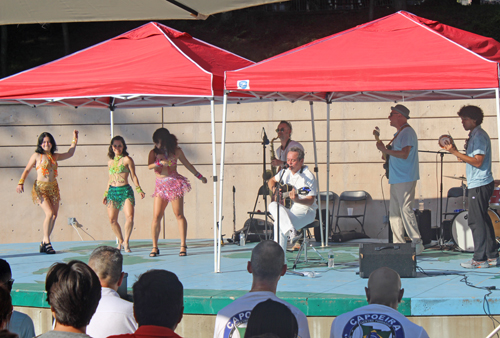 Moises Borges Band in Centennial Peace Plaza

A special Children's Village offered stories, activities and games.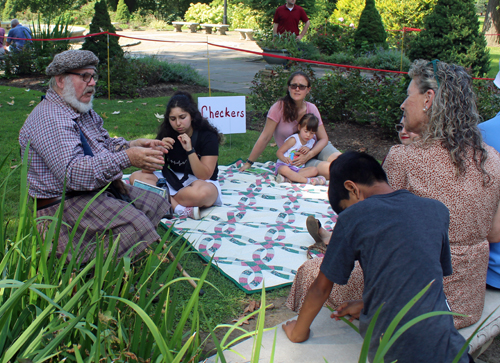 Story telling in Children's Village at 2022 One World Day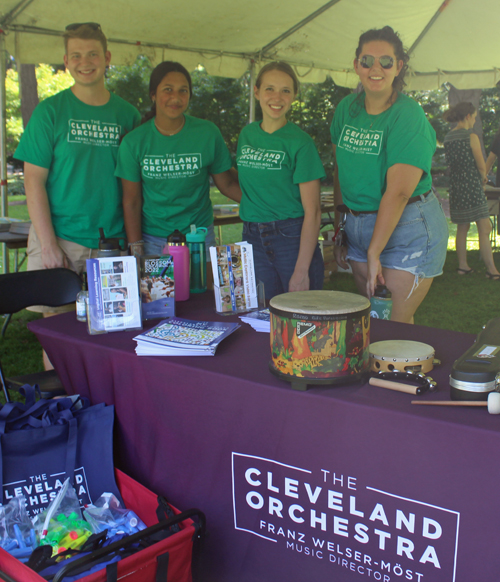 Try an instrument with the Cleveland Orchestra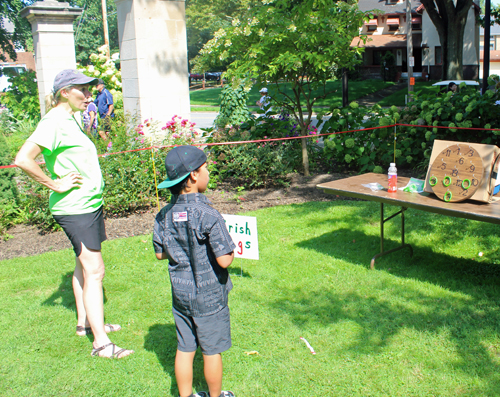 Playing a game in the Children's Village



For the adults there was a Beer Garden in both the German and Irish Gardens.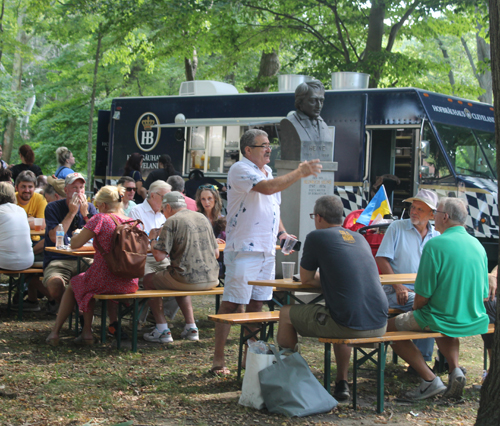 German Beer Garden



Attendees were able to visit over 30 Cultural Gardens (walking, biking, on scooters or via the free buses and golf carts) to learn about the culture, see performances and sample food and drink. Kids of all ages got their free Cultural Gardens passports stamped as they visited each Garden and completed a task.


Carl Ewing in African American Cultural Garden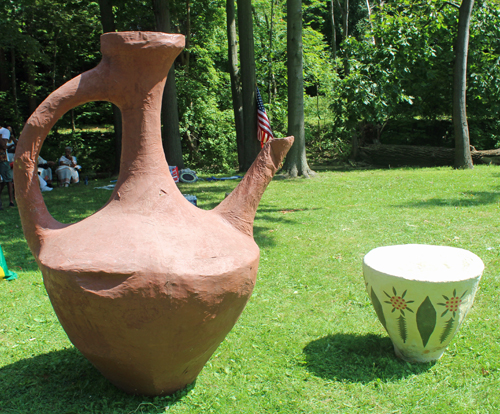 Ethiopia (where coffee was discovered) Garden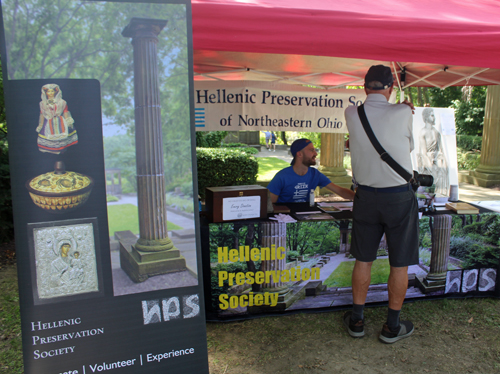 Greek Cultural Garden on One World Day 2022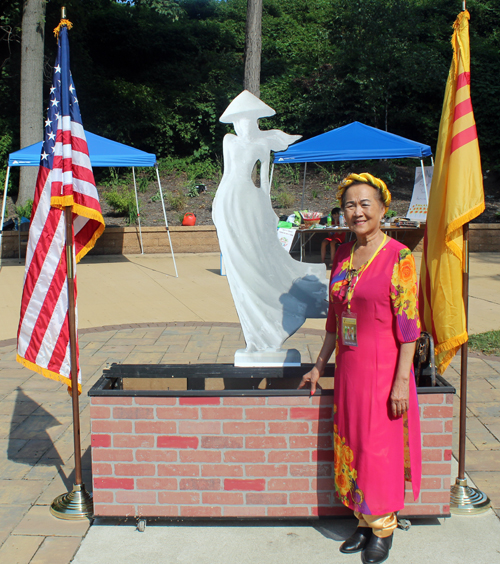 Gia Hoa Ryan in Vietnamese Cultural Garden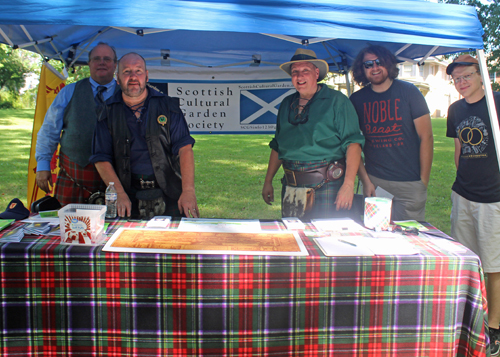 Scottish Cultural Garden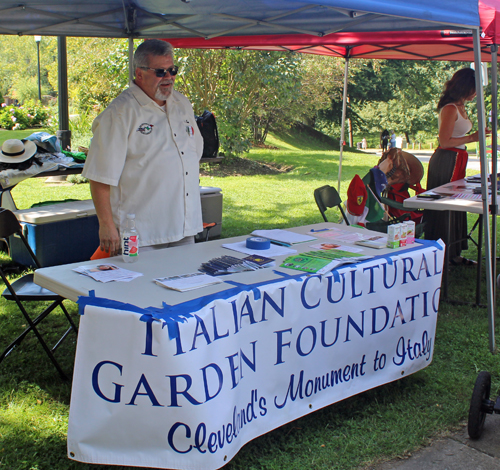 Robert Lippucci in Italian Cultural Garden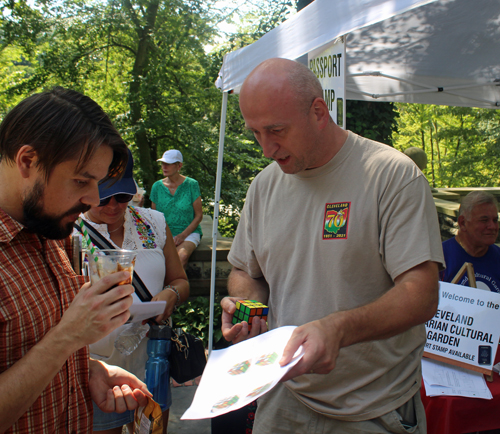 Learning to solve Rubik's Cube in Hungarian Garden



Of course there were plenty of photo ops!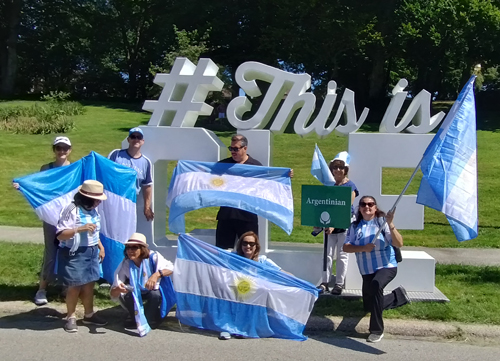 Argentine group - This is CLE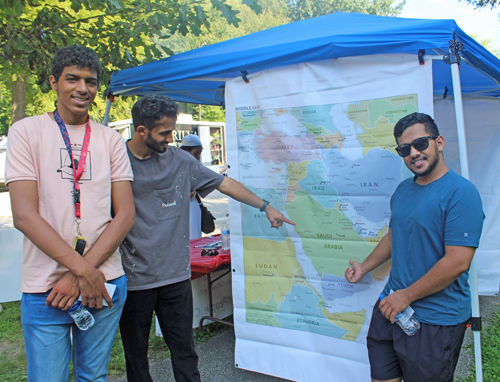 Pointing out the map of Saudi Arabia in the ClevelandPeople.com Booth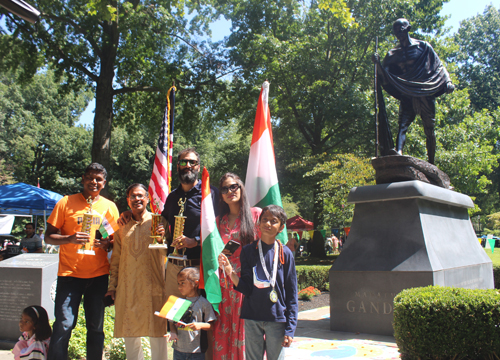 Posing by Gandhi statue in India Garden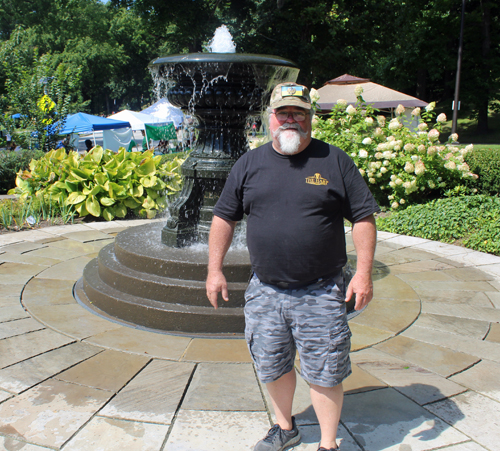 Posing at the Lennon Fountain in Irish Garden



And Lots More!

You can see photos and videos from One World Day 2022 on the pages for the particular cultures. For example, see the Murphy Irish Dancers perform in the Irish Cultural Garden or a Steel Drum in the African American Cultural Garden or the Pacific Paradise Dancers in both the Czech and Syrian Gardens. And so on.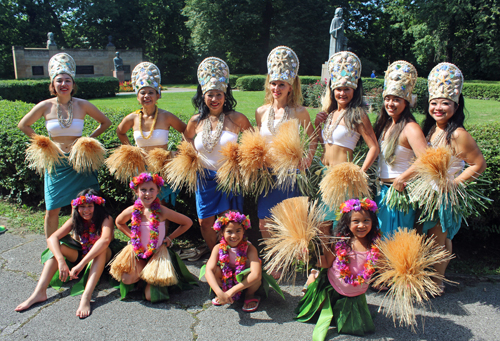 Pacific Paradise dancers at One World Day 2022



The 2023 One World Day will be held on Sunday August 27, 2023.

***
Want to learn about ethnic and cultural events in Cleveland such as this? Sign up for the free eNews and every Tuesday evening you will receive a free e-mail listing the next week's events. It's easy and free.

Fill out the form for the free weekly eNews.
***
---
Top of Page
Back to ClevelandPeople.Com Community and Special Events