Multicultural Fashion Show
Page 4
International Community Council-
Worldwide Intercultural Network
6th Annual Holiday Diversity Party
December 16, 2015
A highlight of the 6th annual Holiday Celebration of Cleveland's Diversity held in the atrium of the Global Center for Health Innovation in the Cleveland Convention Center by the International Community Council-Worldwide Intercultural Network (ICC-WIN) was the multicultural fashion show. Nada Martinovic was organizer of the fashion show and provided us with these notes.
This fourth video includes fashion from Vietnam, Ukraine and the USA.
Serbia
Models: Marija Cosic, Luka Trejgut, Gordana Savic, Sandra Zlojutro and Mia Macanovic

The Šumadja male nosnja: Among the creative aspects of the culture of the Serbian nation, traditional costumes occupy one of the most important places because of their role in everyday life, their significance for ethnic identity, and their value artistically and aesthetically. This variety and richness is present in both men's and women's costumes. Marija Cosic is presenting a traditional outfit from the region Vlasko. It is located in the south eastern part of Serbia. Originating back to the 1700s. Gordana Savic is is presenting a traditional outfit from the central part of Serbia (Shumadija) -characterized by a colorful and rich hand-stitched embroidery. Most of the costumes have been saved from the XIX century and characterized by a great diversity in form and decoration.

Note the difference in style and color as we move to Southern parts of this country. Luka Trejgut is wearing an outfit form the same region-the west (called JELEK) is made out of wool and is enhanced by a wonderful fine hand-mad embroidery.

Sandra Zlojutro is presenting the Pcinje nošnja from the region of Kosovo. It is located on the south western side of Serbia. This nošnja originates back to the 1700s. Mia Macanovic is wearing a traditional Sumadija children's outfit from the central part of Serbia.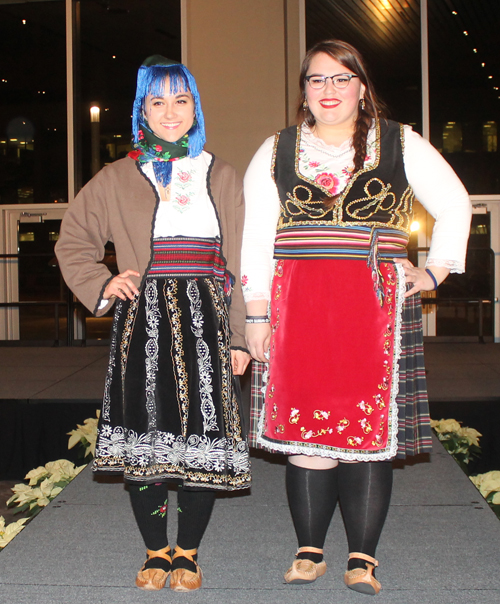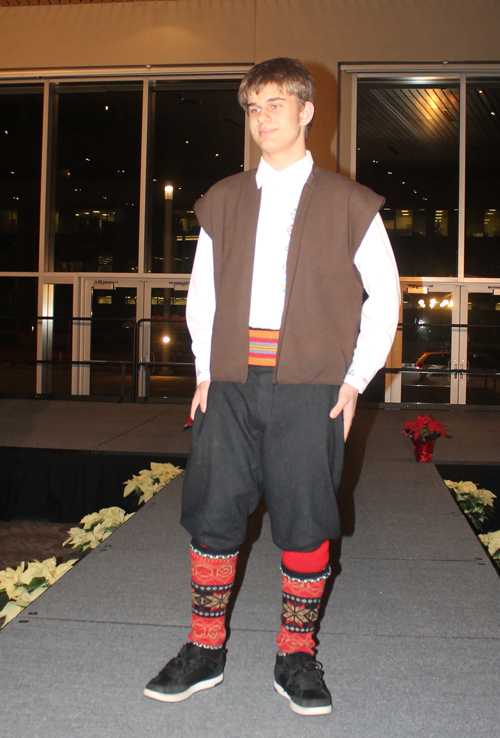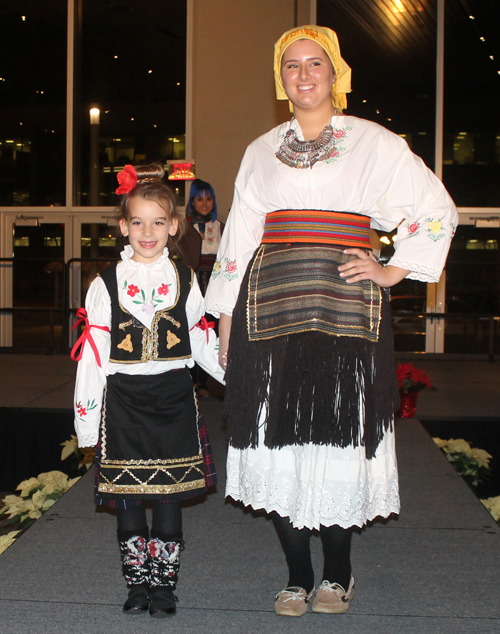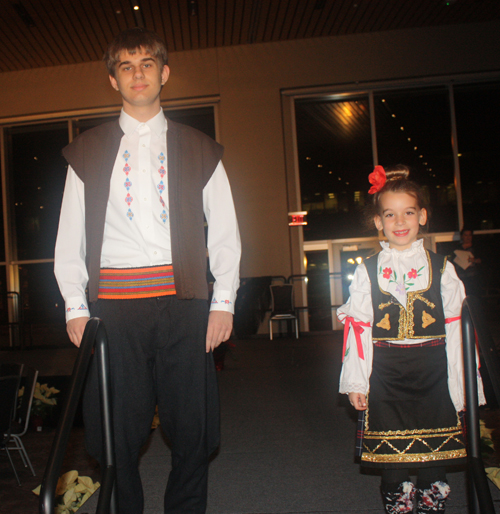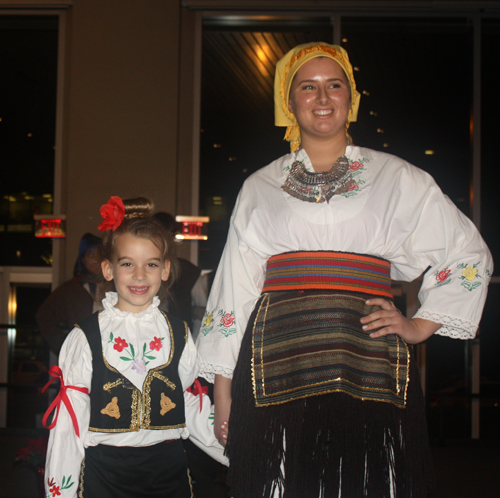 Spain
Models Marian Anzalone, Mary Courtney and Saundra Bohl

Regional costumes of Galatia Spain, Aragon, and Andalusia.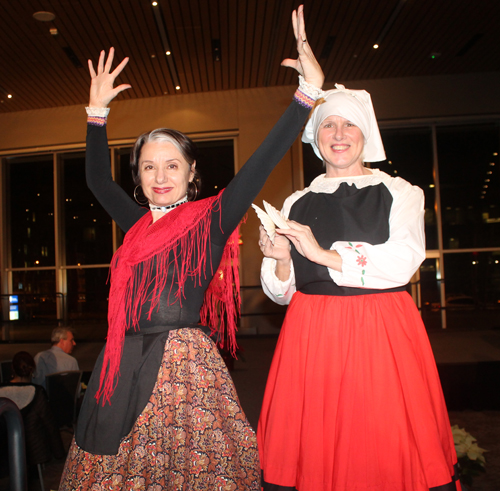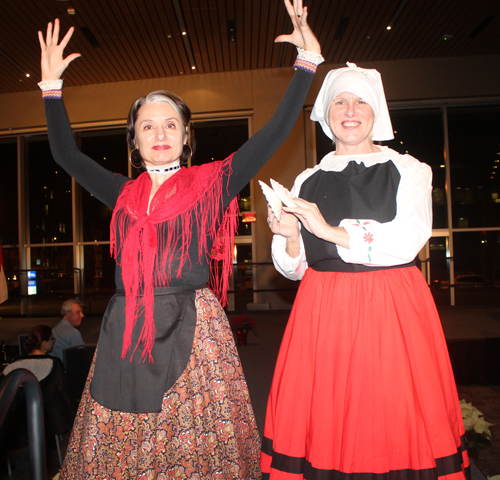 Vietnam
Models: Lianana Powell, Marilyn Cassidy, Oanh Loi Powell, Uyen Dam, Michelle Zone and GiaHoa Ryan.

The Ao Dai (Ao Zai) is the iconic traditional clothing of Vietnam. It is fitted, full-length dress worn over loose fitting trousers and dates back to 1744 when Kung Vu Vuong of the Nguyen (Wynn) Dynasty decreed both men and women should wear an ensemble of trousers and gown that buttoned down the front. The modern version dates to the 1930's.

The Ao Dai (Ao Zai) still remains popular and influential in the modern day Vietnamese culture.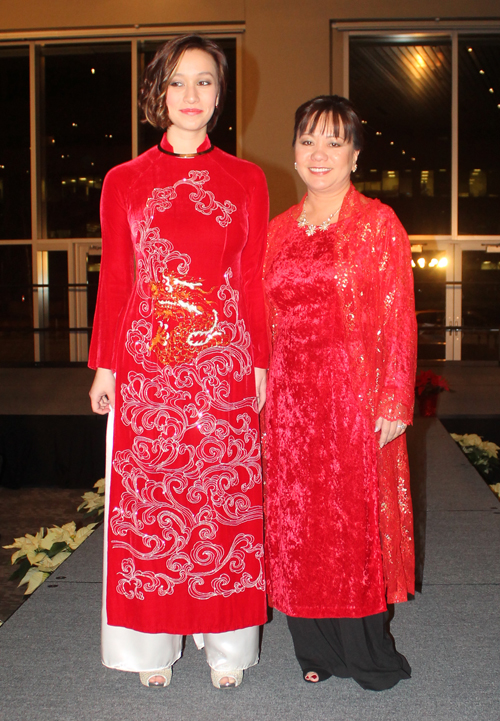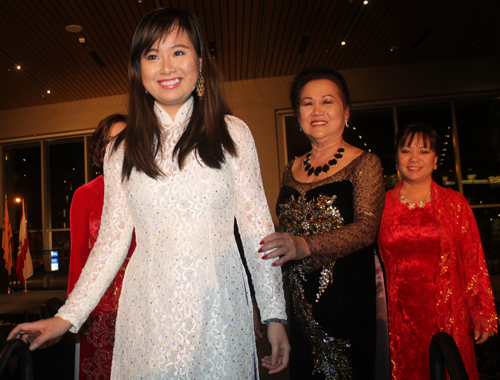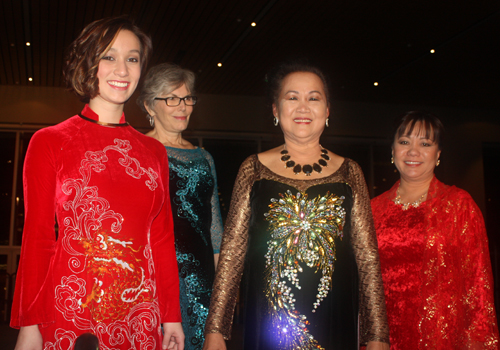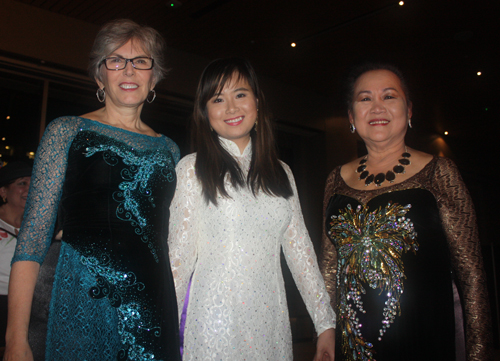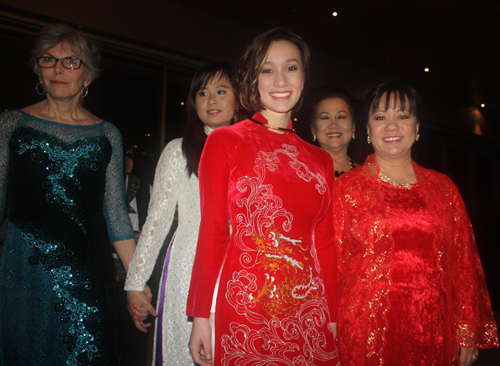 Ukraine
Need model and fashion info.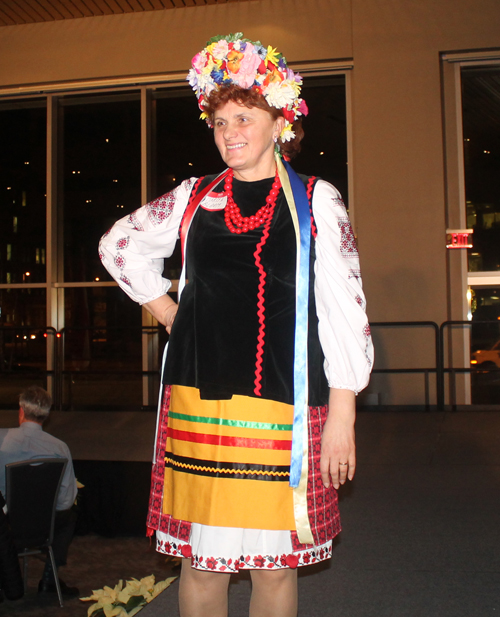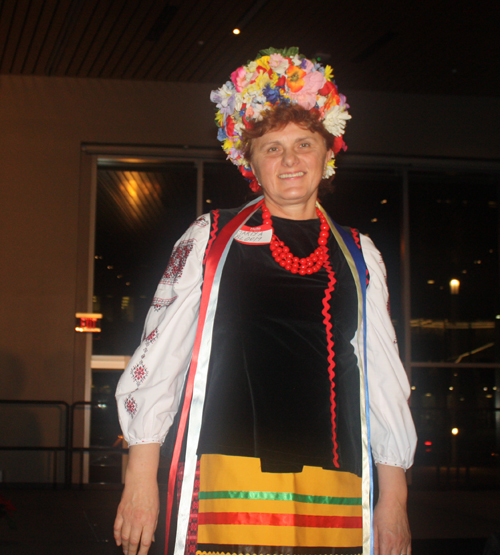 USA
Models: Harry Weller, Anila Nicklos and Ayla Gencer

Representing the United States of America is a "Composite American!" Before 1900 the United States was largely an agricultural country as portrayed in "American Gothic" by Grant Wood. As for the Blue Pin Stripes, this gentleman represents a Venture Capitalist which invests in Entrepreneurial Companies and their Entrepreneurs. The United States is a very entrepreneurial country and that is in part due to Venture Capitalists and Angel Investors. And Entrepreneurs are unique individuals, not everyone has the grit to be an entrepreneur.

Anila Nickols, in her black high end skirt with a nice beautiful waistline - shiny - and a white shirt with a high collar is representing a successful business woman. Ayla Gencer in her leggings and light and comfortable top is representing a typical young American generation.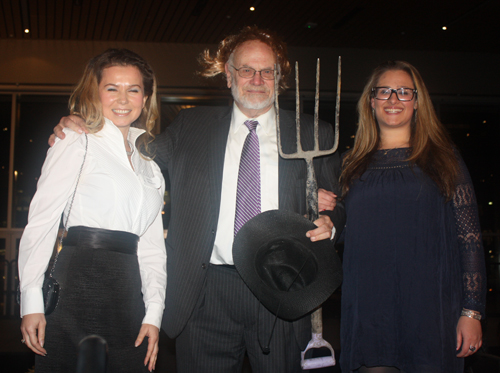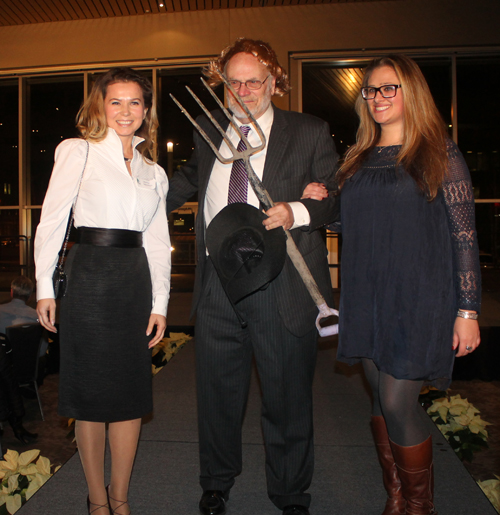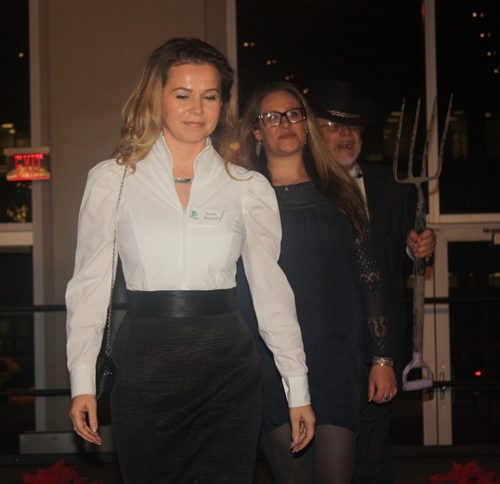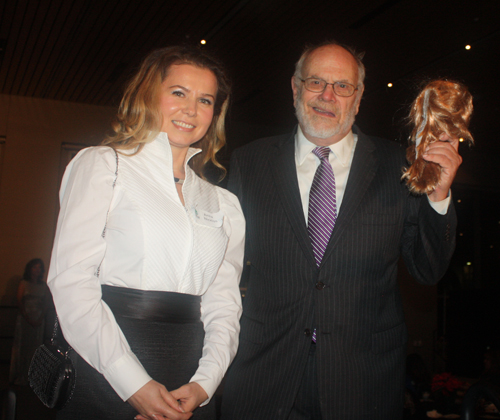 ---
***

Want to learn about ethnic and cultural events in Cleveland such as this ICC-WIN Multicultural Party? Sign up for the free eNews and every Wednesday morning you will receive a free e-mail listing the next week's events. It's easy and free.

Select 'WEEKLY' when you fill out the form for the free weekly eNews.

***

---
Next (last)Page (Grand Finale - Page 5) of Multicultural Fashion Show
Previous Page (Page 3) of Multicultural Fashion Show
6th annual ICC-WIN Party - Main Page
Top of Page
Back to ClevelandPeople.Com Community and Special Events
---