Multicultural Fashion Show
Page 2
International Community Council-
Worldwide Intercultural Network
6th Annual Holiday Diversity Party
December 16, 2015
A highlight of the 6th annual Holiday Celebration of Cleveland's Diversity held in the atrium of the Global Center for Health Innovation in the Cleveland Convention Center by the International Community Council-Worldwide Intercultural Network (ICC-WIN) was the multicultural fashion show. Nada Martinovic was organizer of the fashion show and provided us with these notes.
This second video includes fashion from the Hmong community, Hungary, India and Ireland.
Hmong
Hmong people do not have a country and are scattered among various different countries throughout Asia. The country they identify with is Laos but Hmong people are not the same as Laotian people.

Models: Alexander Vue, Toua Lor, Mai See Lor and Claudia Vue

Traditionally, Hmong embroidery is used as a form of decoration on clothing to make it bright and beautiful. Hmong embroidery includes bright colors: pinks, reds, greens, as well as blues, and these are sometimes used to contrast with the colors overlaid with white. The different outfits and head pieces worn by the women identify which Hmong tribe they belong to as the Hmong people are very diverse.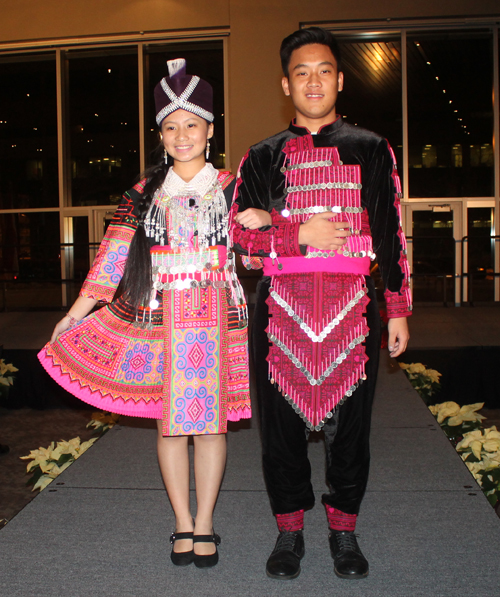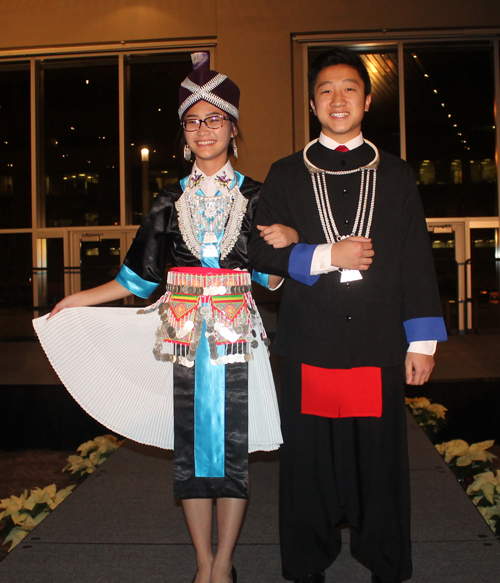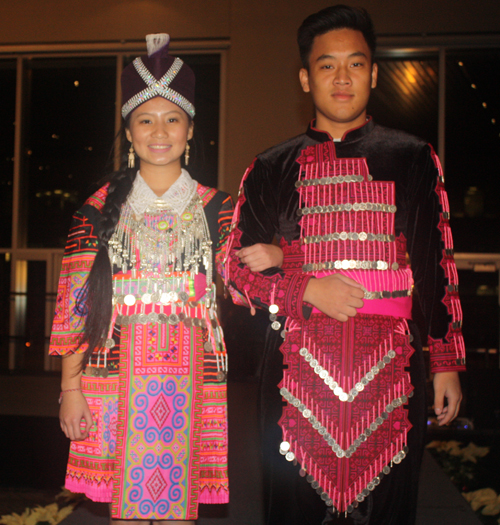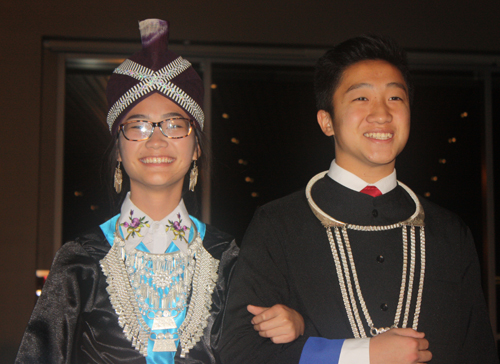 Hungary
Ken Kovach wore a traditional Hungarian outfit.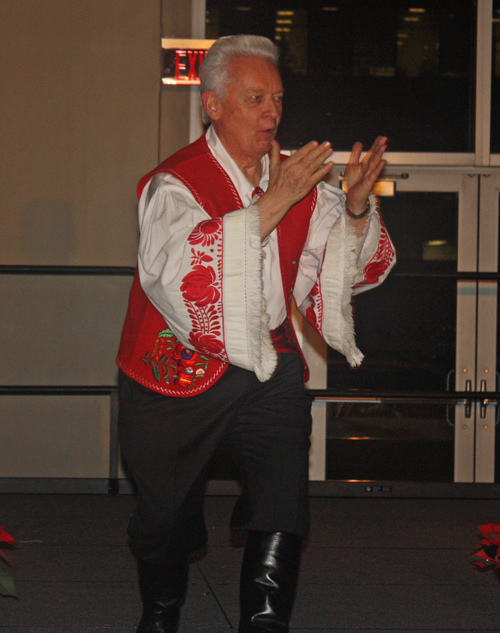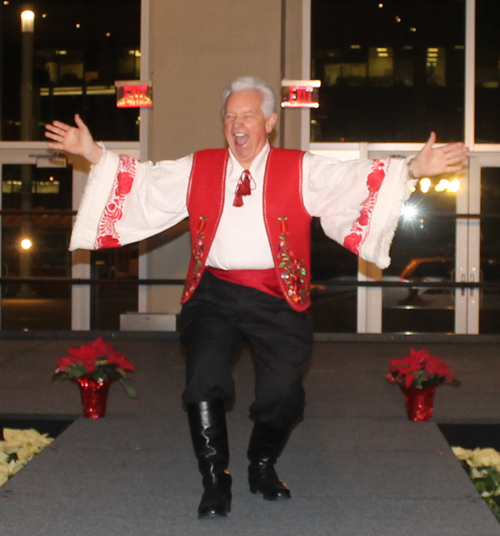 India
Models Mr. Indrajit Mukherjee, Mrs. Nilanjana Mukherjee and 3 year old son Rick. Anjan Ghose and Kathy Ghose

Nilanjana os wearing a traditional Bengali saree called a Swarnachari silk saree. Indrajit and son Rick are wearing traditional Bengali style menswear.

Anjan is wearing a Sherwani suit consisting of pants and a long coat. the father and son will be wearing traditional Bengali style menswear that is hand stitched and Kathy is wearing an outfit called Anarkali Salwar suit worn by women in Northern India. Length of Salwar top range from floor length to above the ankle and worn with slim fitting pants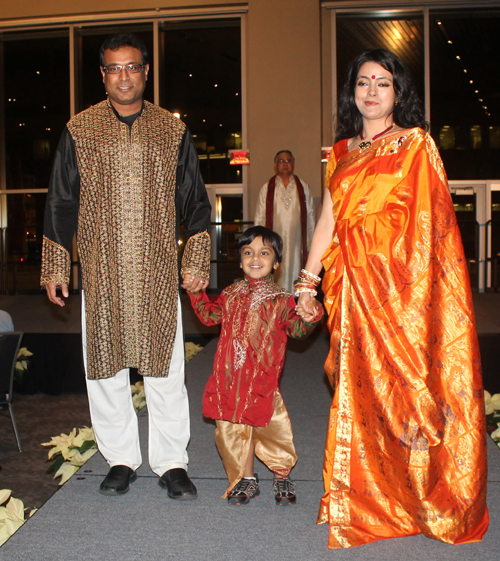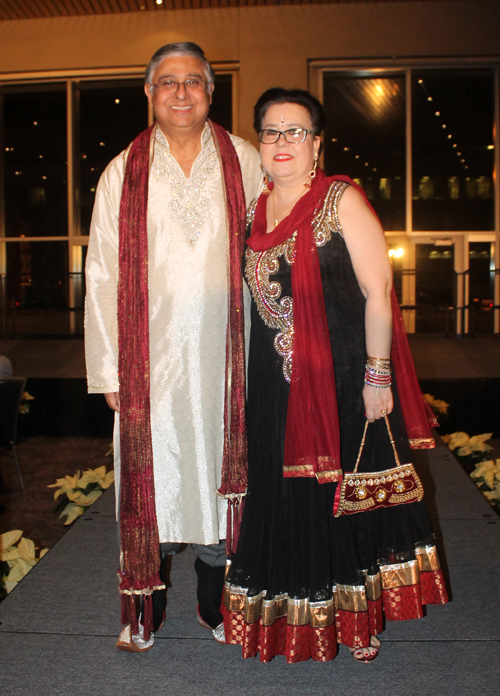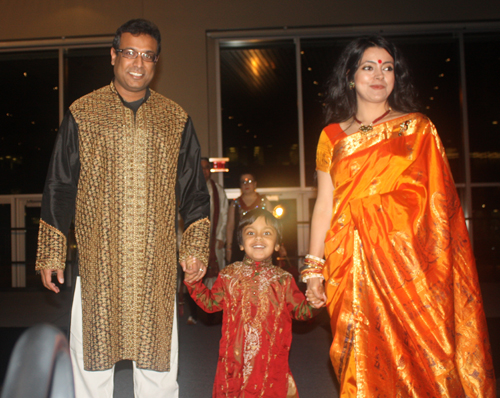 Ireland
Model Nancy Ragozzino wore an Emerald Dream Dress that 13th Century ladies would have spent their days in. Scooped neckline and shoulders feature a delicate green and gold piping while the hem and sleeve ends are adorned with beautiful wide trim.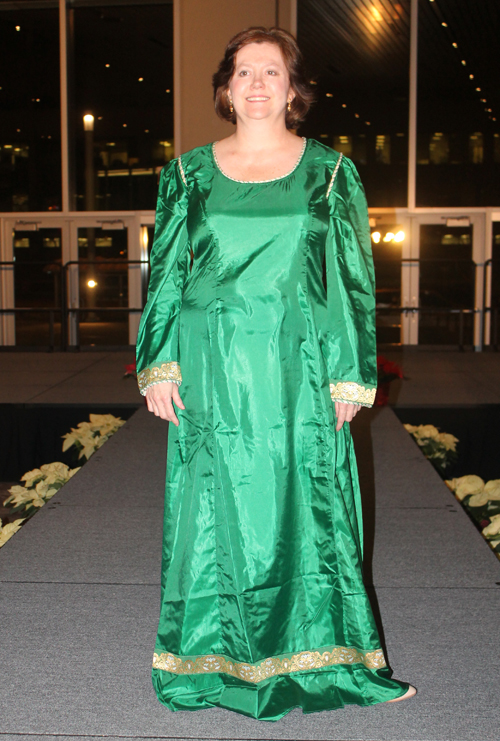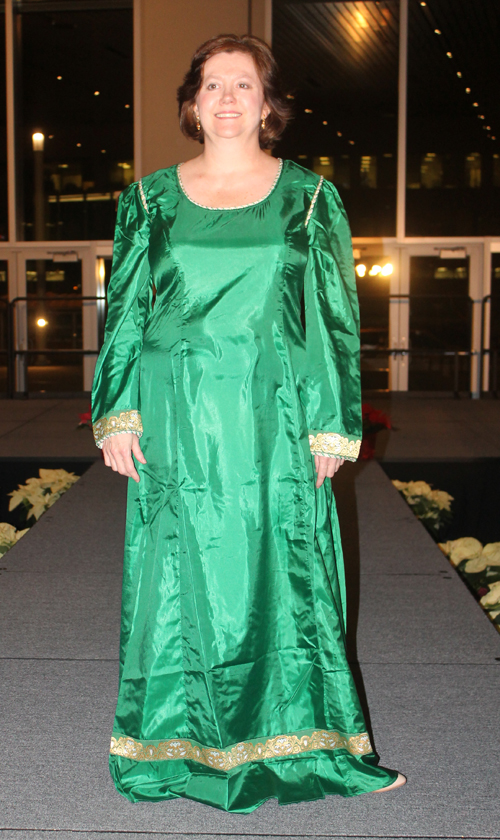 ---
***

Want to learn about ethnic and cultural events in Cleveland such as this ICC-WIN Multicultural Party? Sign up for the free eNews and every Wednesday morning you will receive a free e-mail listing the next week's events. It's easy and free.

Select 'WEEKLY' when you fill out the form for the free weekly eNews.

***

---
Next Page (Page 3) of Multicultural Fashion Show
Previous Page (Page 1) of Multicultural Fashion Show
6th annual ICC-WIN Party - Main Page
Top of Page
Back to ClevelandPeople.Com Community and Special Events
---