The Saffron Patch was the destination for the ClevelandPeople.Com Passport Adventure on Wednesday July 24, 2013.

The sold out adventure (over 50 Passport holding food adventurers) were served a variety of authentic Indian dishes.
Some of the food adventurers at the Saffron Patch event



Indian cuisine encompasses a wide variety of regional cuisines native to India. Given the range of diversity in soil type, climate and occupations, these cuisines vary significantly from each other and use locally available spices, herbs, vegetables and fruits. Indian food is also heavily influenced by religious and cultural choices.

George Stamos owns the Saffron Patch and told the Cleveland Food Adventurers about the appetizers they were enjoying. George said the Polish have pierogis and the Indians have samosas. Besides samosa, the appetizers included pakodas, Rashmi kabobs and a shrimp dish in curry with 2 different chutney dipping sauces.




---
Passport holders enjoyed the following:

Drink:

Mango Lassi

Mona Alag, past president of the Federation of India Community Associations (FICA) told about the Mango Lassi drink that the adventurers were drinking.




---
Appetizers
Samosa
Vegetable pakodas
Seek kebob
Shrimp tikka
Mint and sweet chutney
Main Course
Chicken tikka masala
Rogan josh (lamb)
Saffron rice
Naan
Cholle (curried chick peas)
Aloo Gobi
Salad
Cucumber raita
Dessert
Mango Ice cream
Gulab Jammun
It was delicious!
The food, preparation, spices, ordering process and more were explained.
Mona Alag explained that curry is basically gravy made of onion, ginger, garlic and tomato. Then the curry powder is added which is a mix of spices (such as cumin, coriander, clove, cinnamon, etc.) - the masala - may be added to produce other flavors.
---
Mona also told about some of the basic spices used in Indian food. She also described a typical Indian meal. Many in India are vegetarians and Mona said that if prepared well, you will not miss the meat in the meal. A typical meal may consist of 2 vegetables and yogurt and the whole-wheat bread called roti.


---
The Saffron Patch features food from the north of India. Mona said that the food varies tremendously in the different regions of India.
---
When asked about eating cows in India Mona said that the cow is sacred to Indians so they don't eat beef. Paramjit Singh joked that for Indians in America they only consider the cows in India to be sacred, not the American cows.
---
We also learned about some customs and culture of the various regions of India.

Mona asked Shiv Aggarwal to answer a question about Why and when Indians came to Cleveland. Shiv said that many came around 1962 and 1963. Paramjit Singh told why and when many Sikhs came here.




---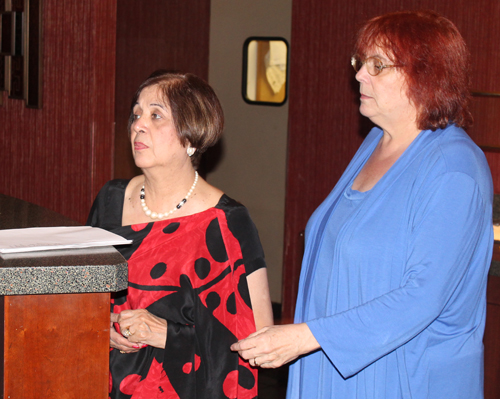 Mona Alag (with Debbie Hanson) explained Indian cooking and cuisine



A special treat was a performance by Arvind, an Indian student who played traditional Indian music (seated and barefoot) on a violin.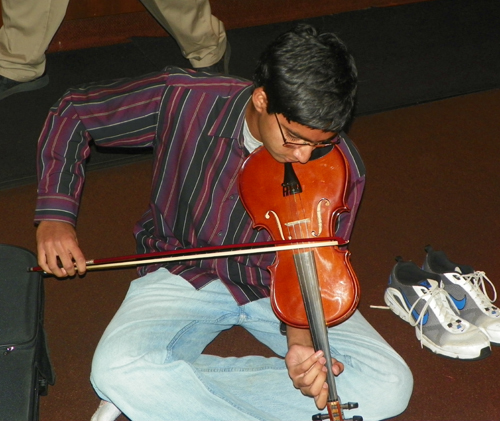 Arvind
Sheela Sogal founded the Saffron Patch in 1991, and it didn't take long for it to become a fixture of the Northern Ohio dining scene.  It is a favorite of those partial to Indian cuisine, but also those looking for simply good food and a unique dining experience.
Saffron Patch's chef uses 38 different herbs and spices to create a very flavorful and healthy cuisine.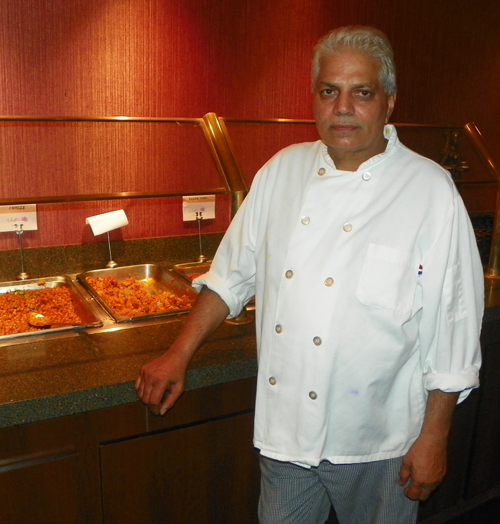 Saffron Patch's chef



Many of the entrees contain no curry, using cardamom, fenugreek or saffron instead. Few of the dishes are genuinely spicy - the Chicken Vindaloo and the Lamb Madras are among the exceptions.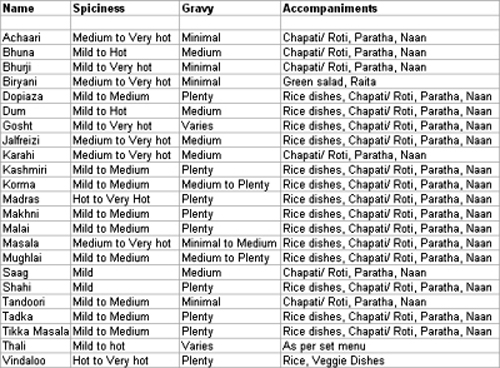 Saffron Patch owner George Stamos took very good care of us. He also offered 20% off to the entire party of any Passport holder for 30 days after the event. Thank you George!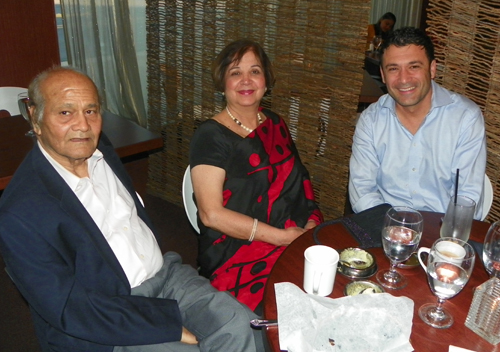 Harjit and Mona Alag with owner George Stamos



Staple foods of Indian cuisine include pearl millet (bajra), rice, whole-wheat flour (atta), and a variety of lentils, especially masoor (most often red lentils), toor (pigeon pea), urad (black gram), and moong (mung bean). Lentils may be used whole, dehusked—for example, dhuli moong or dhuli urad—or split. Split lentils, or dal, are used extensively.

Some pulses, such as channa (chickpea), Rajma or kidney beans, lobiya are very common, especially in the northern regions. Channa and mung are also processed into flour (besan).

Many Indian dishes are cooked in vegetable oil, but peanut oil is popular in northern and western India, mustard oil in eastern India, and coconut oil along the western coast, especially in Kerala.

Gingelly (sesame) oil is common in the south since it imparts a fragrant nutty aroma. In recent decades, sunflower and soybean oils have become popular across India.

Lentils are a staple ingredient in Indian cuisine.

The most important and frequently used spices and flavourings in Indian cuisine are whole or powdered chilli pepper (mirch) (introduced by the Portuguese in the 16th century), black mustard seed (sarso), cardamom (elaichi), cumin (jeera), turmeric (haldi), asafoetida (hing), ginger (adrak), coriander (dhania), and garlic (lehsun).

One popular spice mix is garam masala, a powder that typically includes five or more dried spices, especially cardamom, cinnamon (dalchini), and clove.

Each culinary region has a distinctive garam masala blend—individual chefs may also have their own. Goda masala is a comparable, though sweet, spice mix popular in Maharashtra. Some leaves commonly used for flavouring include bay (tejpat), coriander, fenugreek, and mint leaves. The use of curry leaves and roots for flavouring is typical of Gujarati and South Indian cuisine. Sweet dishes are often seasoned with cardamom, saffron, nutmeg, and rose petal essences.

The Saffron Patch is located at 20600 Chagrin Blvd. in the Tower East Building in Shaker Hts., Ohio 44122. Their phone number is 216.295.0400. Tower East is a tall white building. Enter the parking lot and pull behind the building for the closest parking. The main doors are in the rear as well. Saffron Patch is on the ground floor.

Map and Directions to the Saffron Patch

Enjoy these photos of some of the Food Adventurers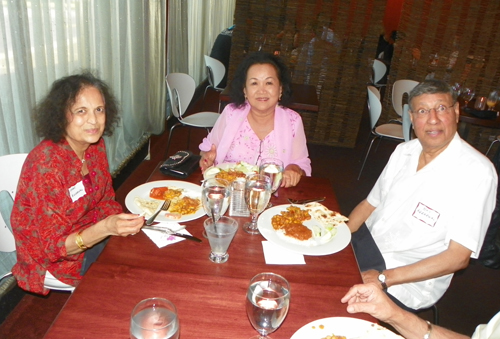 Dr. Saroj and Shiv Aggarwal with Gia Hoa Ryan


---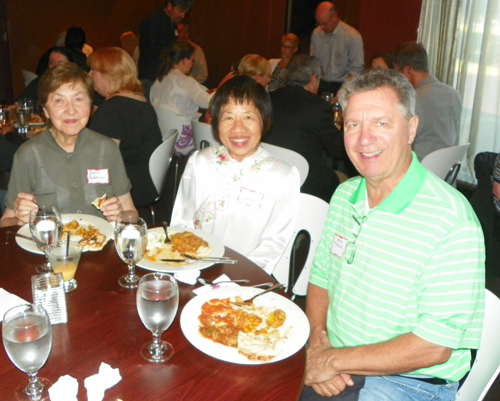 Daria Puskorius, Lana Den and Judge Ralph Perk


---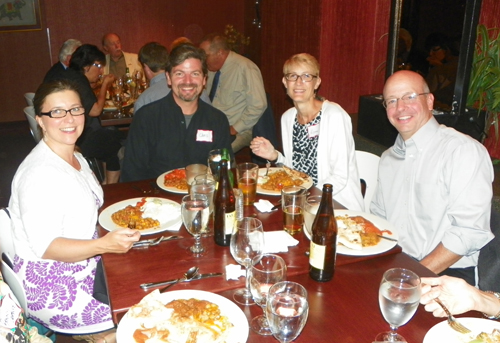 Chris and Evangeline Ramsay with Lynn and Lou McMahon


---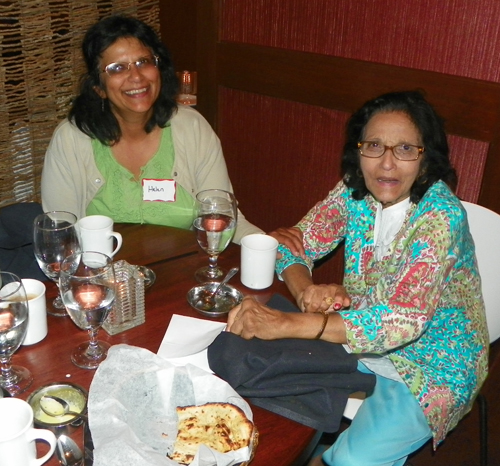 Helen and Mrs Bimlaji Malhotra


---


Kathleen De Bernardi, Kathy Kundtz,
Maureen Purcell and Nancy Borchert


---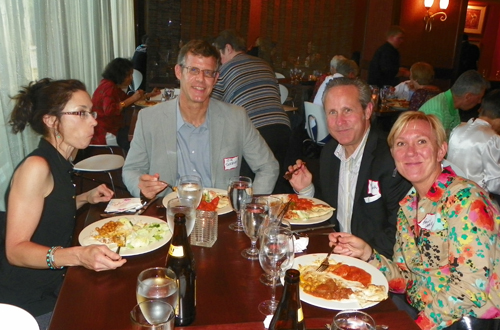 Shari and Jim Sweeney with William and Bonny Lafave


---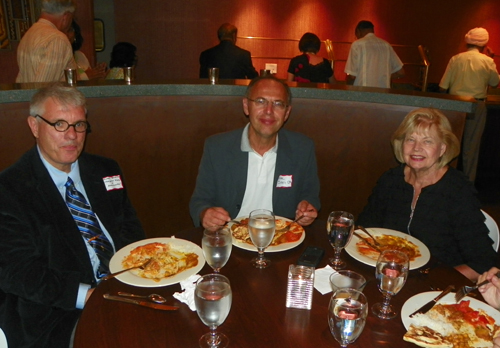 Michael Patterson, Mike Simic and Ingrida Bublys


---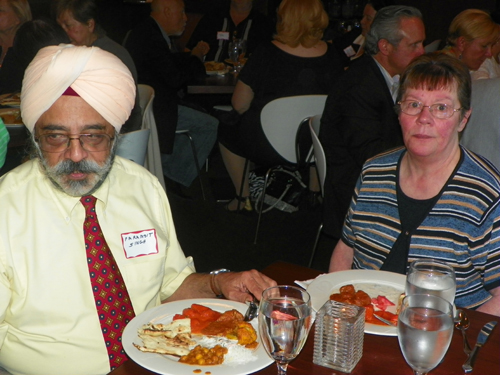 Paramjit and Linda Singh


---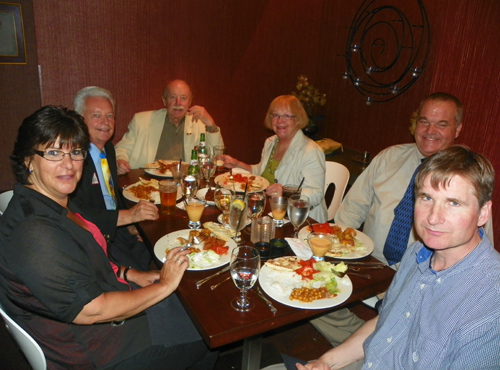 Kelli Coleman, Ken Kovach, August and Gloria Pust,
Tim Ensch and Tom Sangrik


---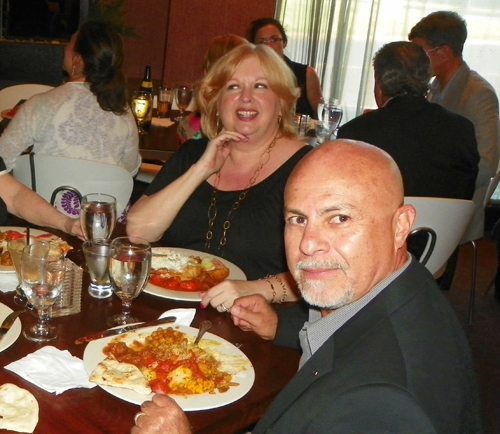 Pat Mugridge and Luis Martinez


---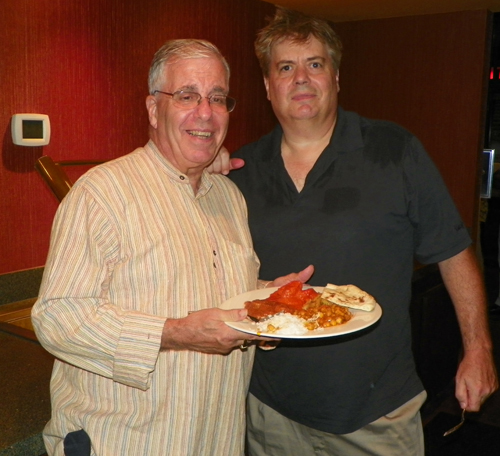 Joe Meissner and Dan Hanson


---
Back to the main ClevelandPeople.Com Passport Page

Frequently Asked Questions about the Passport Program

Top of Page


---
For more information, please email info@clevelandpeople.com.


---
Top of Page


---