The Cleveland Food Adventurers Passport event in September 2014 was at the Europa Russian Restaurant in Pepper Pike. People who enjoy trying different foods and learning about different cultures participate in the Food Adventurer's group.

Russia is a huge country. So just as there are many different languages and types of people in different parts of Russia, there are different food preferences. The Food Adventure to Europa was a sampling of many traditional Russian foods.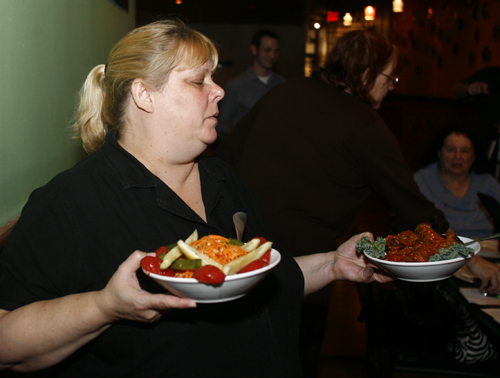 The menu included Red Captain Salad, Russian Salad, Eggplant Salad, Assorted Russian pickles, Austrian Coleslaw, Russian Schnitzel, Stuffed Cabbage and Napoleon for dessert.

As always, the Adventurers like to learn about the culture as well as the food. Among his Russian connections, Ken Kovach has been the choirmaster at the St Theodosius Russian Orthodox Cathedral for 43 years. He is one of the Russian ambassadors to ClevelandPeople.Com.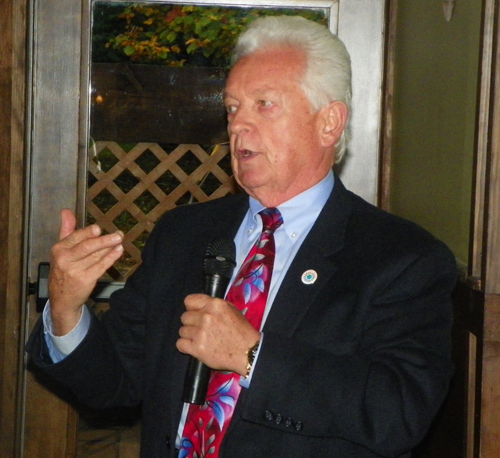 Ken Kovach



Ken reminded everyone how massive Russia is and told how the Cleveland Russian community is working on a Russian Cultural Garden. He mentioned the Sister City relation that Cleveland has with Volgograd and told about the Russian immigrants and the "Great Russians" in Cleveland.

He even shared a Cossack Camp story and song.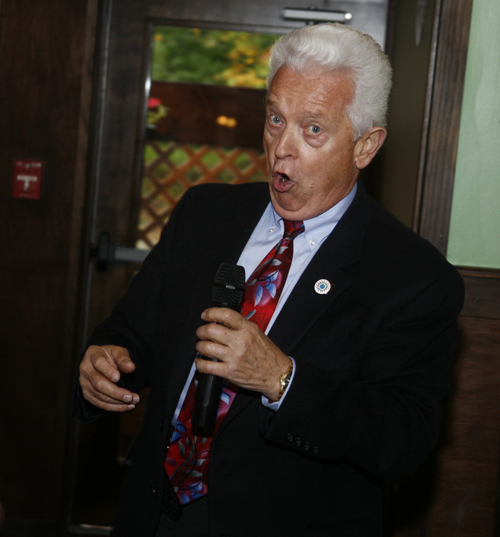 Ken was asked about meeting with Michael Cimino, director of the movie The Deer Hunter which starred Robert De Niro, Christopher Walken, John Cazale and others, to coordinate and film the wedding scenes at the St Theodosius Russian Orthodox Cathedral.



Svetlana Stolyarova is another Russian ambassador to ClevelandPeople.Com. Svetlana's family is from Siberia and her husband is from Moscow. She told how huge Russia is and about all the different languages and groups within Russia.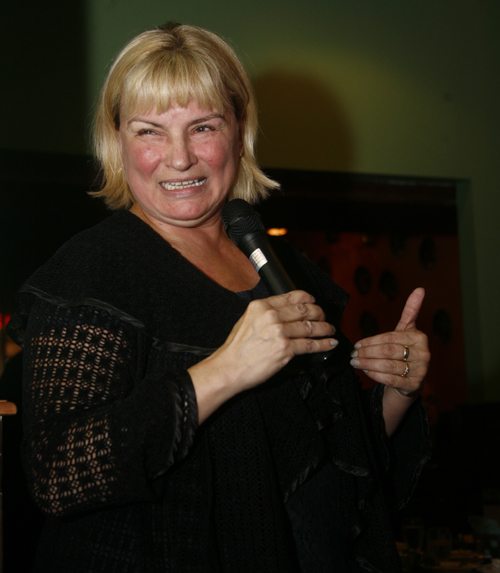 Svetlana Stolyarova



Svetlana is also on the Cleveland Cultural Garden Federation Board and she told about the new Russian Cultural Garden that is coming to be.

She then spoke about the Russian and other immigrants in Cleveland.



Dan Hanson of ClevelandPeople.Com taught the audience a few basic phrases of Russian including Hello, How are you, I'm good, thank you, you're welcome and goodbye. He admits that he is far from an expert but wanted to give a few basic phrases anyway. Luckily native Russian Svetlana Stolyarova was there to help out. Don't miss the joke about Elvis Presley.



One of the highlights of the evening was the trip to the Ice Bar after dinner. The room is kept at -12 degrees and heavy coats and hats are donned before entering. Huge bottles of vodka are inside the room and it was a great photo opportunity.

Enjoy these images from the Food Adventure to Europa.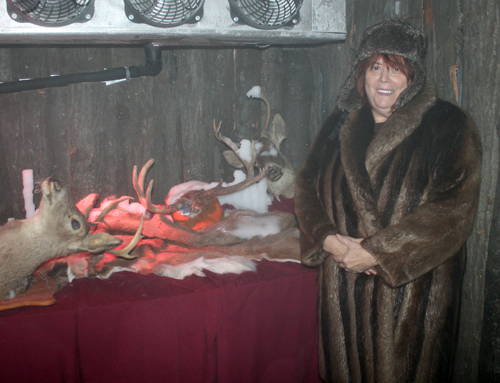 Debbie Hanson in the Ice Room
---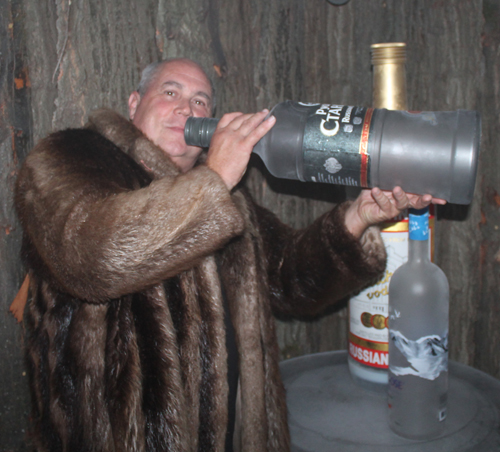 Tom Mugridge
---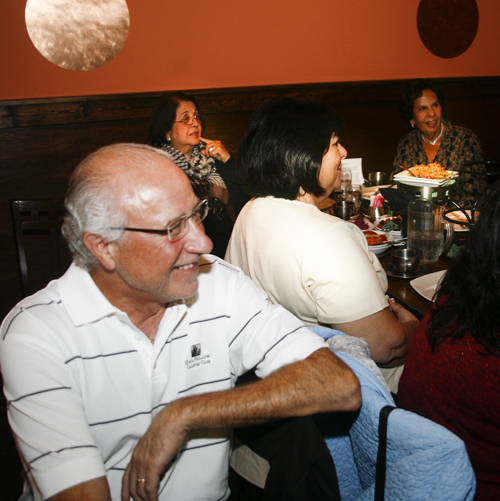 Rich Crepage
---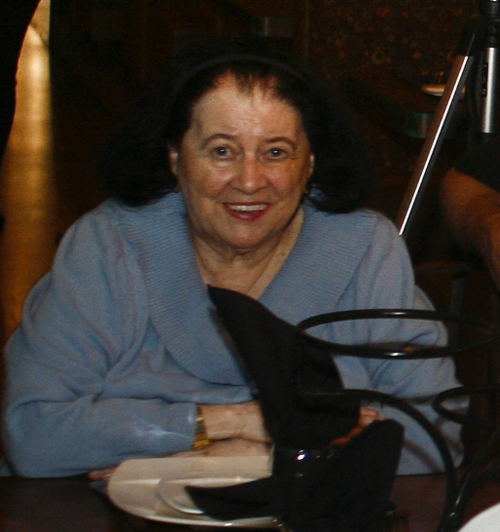 Pat Hanson
---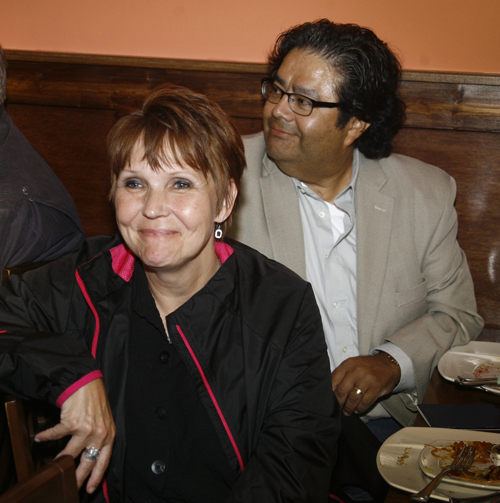 Virginia and Ed Romero
---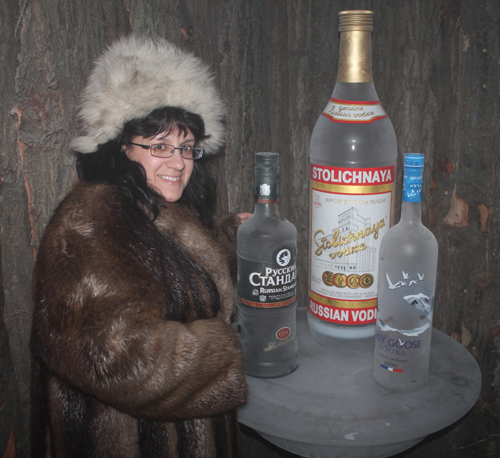 Charlene Lenovo
---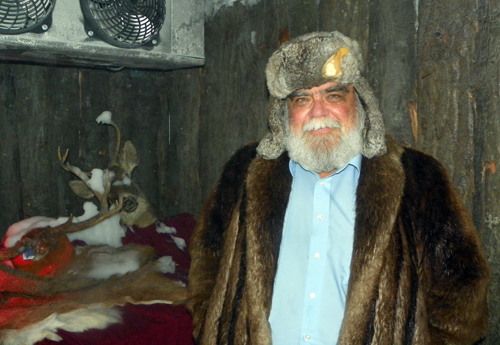 Frank Tkacz
---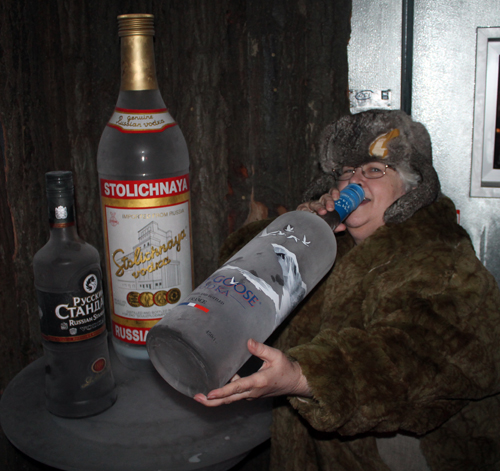 Nancy Loren
---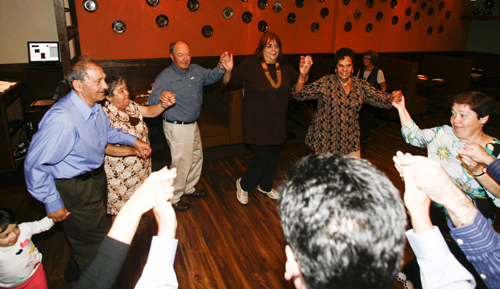 Impromptu Russian dancing
---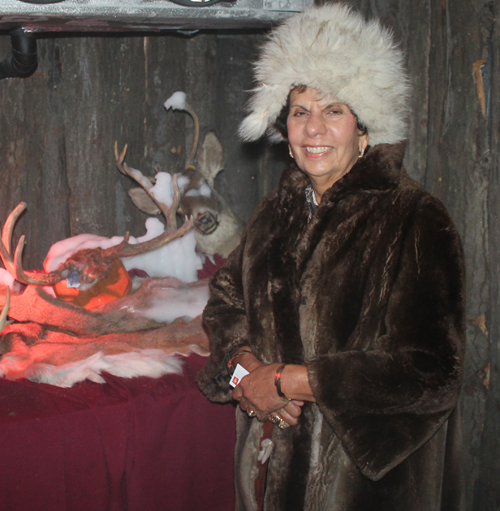 Gita Gidwani
---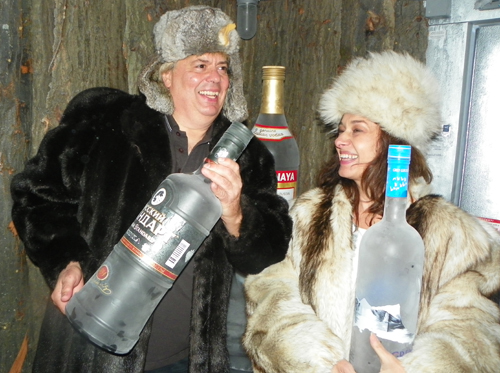 Dan Hanson and Nadia Martinovich
---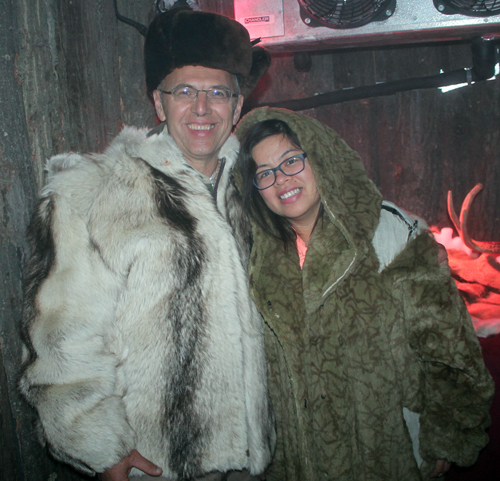 Mike and Mrs Simic
---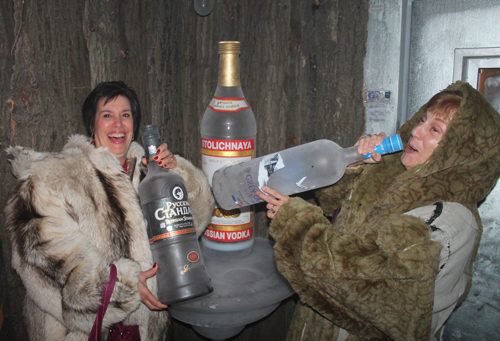 Maureen Purcell
---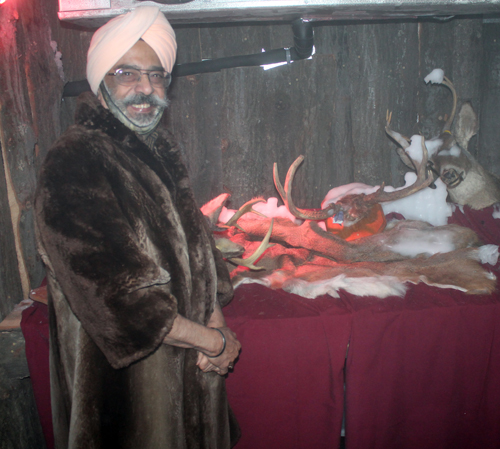 Paramjit Singh
---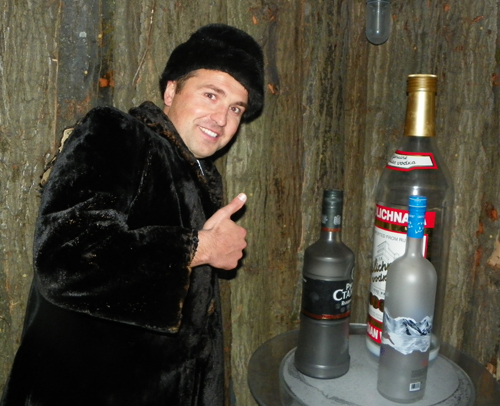 Murat Gurer
---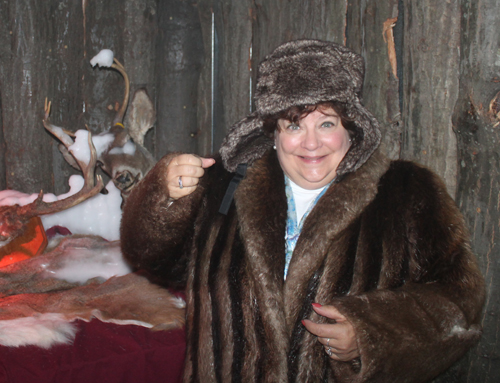 Randi Voekle
---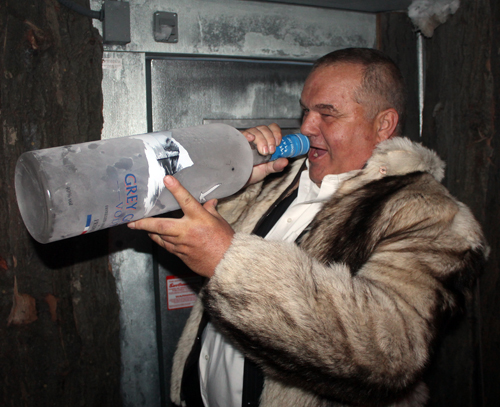 Tim Ensch
---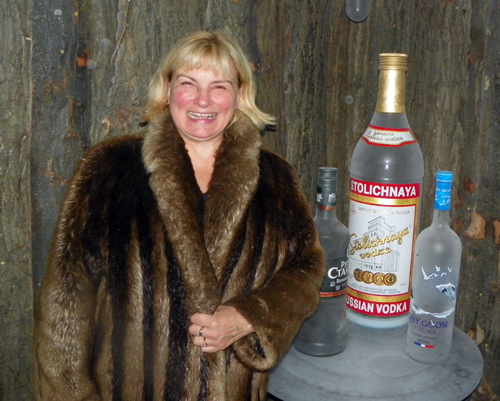 Svetlana Stolyarova
---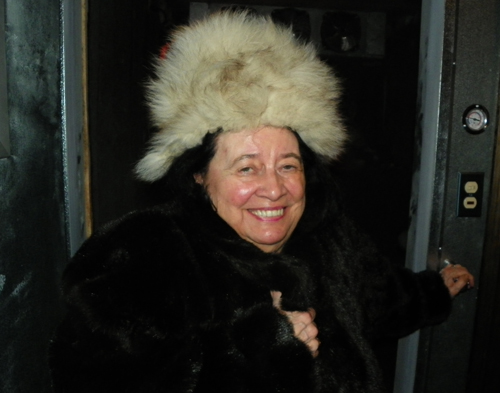 Pat Hanson
---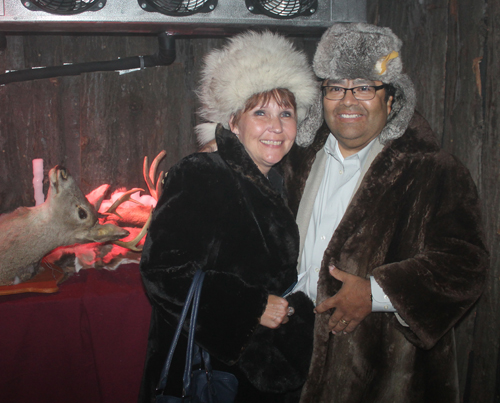 Virginia and Ed Romero
---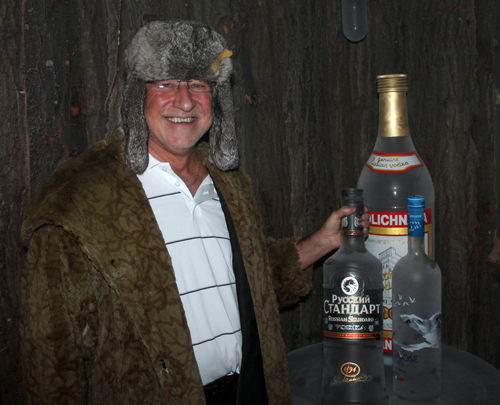 Rich Crepage
---

Back to the main ClevelandPeople.Com Passport Page

Frequently Asked Questions about the Passport Program

Top of Page


---