International Journalists in Cleveland on Election Day
Saigon Plaza
November 6, 2012
The eyes of the world were focused on Cleveland on Election Day 2012 to see how the closest Presidential race in modern history played out.
The Council on World Affairs, along with its Cleveland affiliate, hosted a group of journalists put together by the East-West Center of Hawaii to cover the election. They had a particular interest in the Asian vote.


International Journalists and Cleveland guests on Election Day 2012



A gathering was held at Saigon Plaza (West 54th and Detroit) to introduce the journalists to some of the local representatives of the Asian community. Gia Hoa Ryan, proprietor of Saigon Plaza, prepared a bountiful luncheon.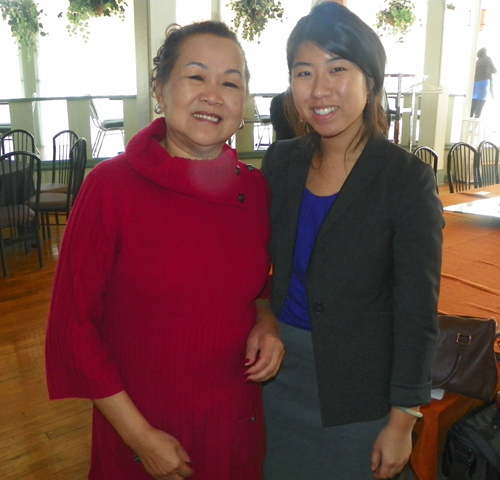 Saigon Plaza owner Gia Hoa Ryan and Allison Chan



The journalists included representatives from Hong Kong, New Zealand, Mumbai, India, Vietnam and Kabul Afghanistan. The escorts from East-West Center hailed from Hawaii.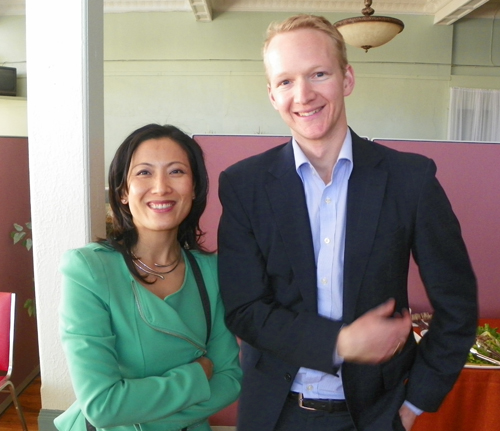 Yan Maschke and John Hartevelt (New Zealand)



The informal conversations centered on the efforts to "get out the vote". The journalists felt their respective countries were about 60/40 in support of re-electing President Obama and knew that the outcome of this election was of paramount importance to the world.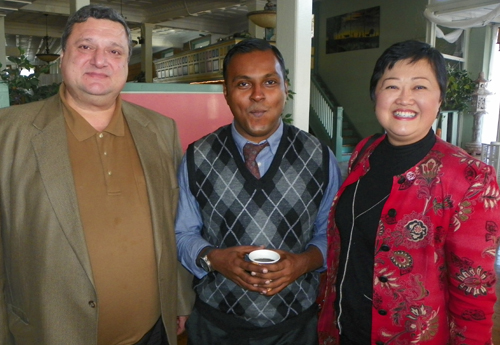 Pierre Bejjani, Bijash Mohopatra and Annie Pu



The conversations were not along partisan lines, but rather centered on concepts. There was much discussion of China and its portrayal as an "evil empire". The general consensus of both local Chinese and Chinese journalists was that the Chinese government was working hard to correct International Property issues, but their attempts are never reported - only the negative gets press.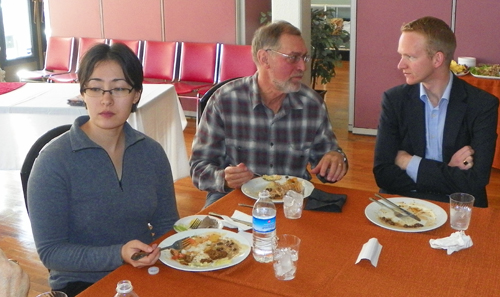 Alexandra Harney, Jerry Meyers and John Hattevelt



China has also been accused of "manipulating their currency" to keep prices low, but the Chinese and Chinese-Americans believe this to be a universal issue, not just Chinese. It was agreed that the disagreements the U.S. and China were experiencing would never escalate to war - they were more of a respectful rivalry.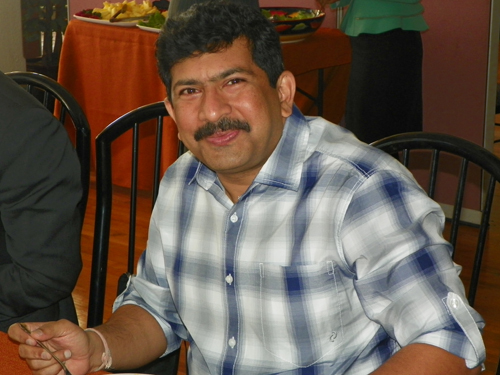 Mahesh Mhatre



The discussion turned very briefly to Afghanistan, Syria and Libya. Some felt the United States, as the only super power, needed to have "boots on the ground" in Syria. Others felt this was a mistake.

After the luncheon, Councilman Matt Zone came in to meet with the group of journalists before they continued on their journey.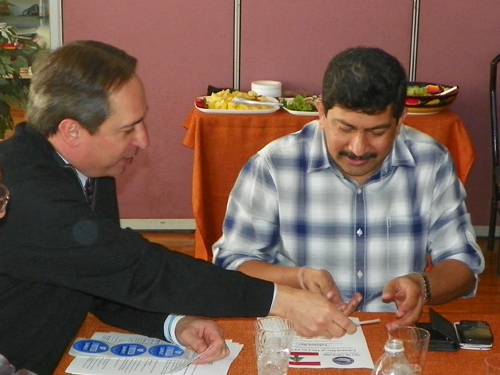 Councilman Matt Zone and Mahesh Mhatre



It was a wonderful opportunity to meet journalists from around the world and hear some of the thoughts and feelings of their constituents in their country.


Johnny Wu, Judy Wong, Allison Chan,
Ken Kovach, Arooj Ashraf and Joe Meissner



It was also a remarkable opportunity to showcase Cleveland, not just for its powerful impact on the election but the sights and sounds that make Cleveland so special.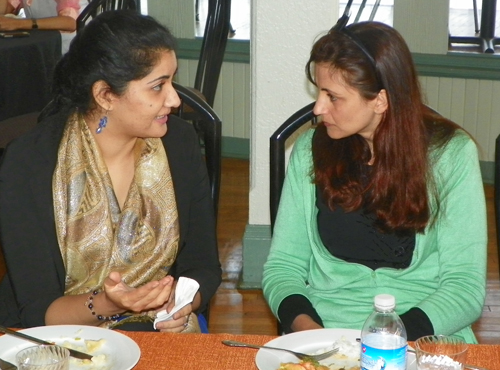 Arooj Ashraf and Mariya Shahsawar



For most of the journalists, it was their first time in the United States. It was everybody's first time to Cleveland.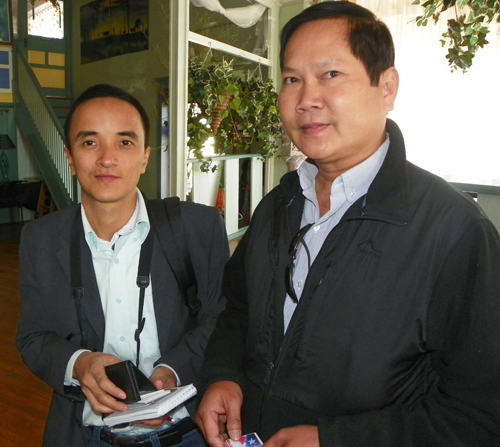 Duong Ngo and Cong Doan Luong



Thank you to the East-West Center for introducing us to these journalists, and us to them. Thank you also to Ms. Ryan for hosting this event with such style and grace. Associations were made that will undoubtedly go on past this election.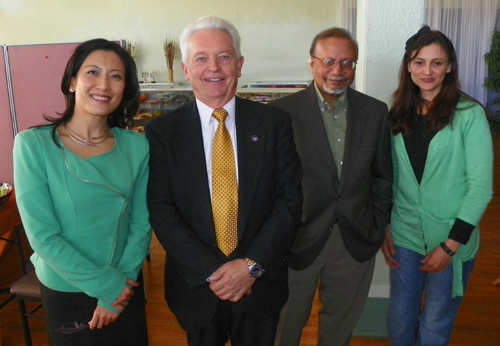 Yan Maschke, Ken Kovach, Asim Datta and Mariya Shahsawar



The Participants included:
Ms. Yin Ping Chan, Executive Producer, Radio Television, Hong Kong, Hong Kong SAR
Mr. John Hartevelt, Political Reporter, Fairfax Media, Wellington, New Zealand
Mr. Mahesh Mhatre, Editor and Publisher, Daily Prahaar, Mumbai India
Mr. Bikash Mohapatrta, Chief feature editor Reediff India LTD, Mumbai, India
Mr. Duong NGO, Editor, Young and Army Affairs Section, Tien Phong Newspaper, Hanoi Vietnam
Ms. Mariya Shahsawar, Current affairs manager, Hasht e Subh Daily Newspaper, Kabul, Afghanistan
Ms. Liza A. Dorn, Program Coordinator, East-West Center, Honolulu Hawaii
Alexandra Harney, East-West Centre
Gia Hoa Ryan, Owner Saigon Plaza, Cultural representative to the City of Cleveland, ClevelandPeople.Com Vietnamese Ambassador
Joseph Meisner, Esq. Attorney, history and sociology expert.
Johnny Wu, President OCA (Ohio Chinese Association) founder of Asian Festival. ClevelandPeople.Com Chinese Ambassador,
Arooj Ashraf, ClevelandPeople.Com Pakistani Ambassador
Annie Pu, Editor of Erie Chinese Newspaper,
Pierre Bejjani, Editor of Profile News Ohio (Largest Arabic/English Newspaper in Ohio) and Senior Partner for Diversity Advertising Agency. He is also the president of CAMEO Cleveland American Middle East Organization. ClevelandPeople.Com Lebanese Ambassador
Judy Wong, representative of Margaret W. Wong Immigration office.
Allison Chan, representative of Margaret W. Wong Immigration office
Ken Kovach, Sociologist and President of International Services Center, ClevelandPeople.Com Russian Ambassador
Debbie Hanson, ClevelandPeople.Com
Belinda Prinz, representative of Congresswoman Marcia Fudge office
Yan Maschke, Acquisition Integration Manager, Eaton Corp.
Justin Canfil, International Visitor Program, CCWA
Asim Data, President Federation of India Community Associations (FICA), ClevelandPeople.Com Asian Indian Ambassador.
Jerry Myers, CCWA International Visitors Program
By Debbie Hanson
---
Want to reach thousands of visitors each day?
Your message could be here
Stay informed about the news and special events of the Group(s) you choose by signing up for the free ClevelandPeople.Com e-newsletter




Visit our On-line Store featuring Books, DVDs, Music, Flags, Clothes, Food and more from our various ethnic groups.



---
Want to reach one or more ethnic groups with your products, services or message? Contact us for sponsorship and advertising opportunities at info@ClevelandPeople.Com
---
Follow ClevelandPeople on Twitter or ClevelandPeople on Facebook
---
---