Immigrant Contributions to Ohio
Global Cleveland Press Conference
August 3, 2016
On Wednesday, August 3, 2016, Global Cleveland hosted a press conference to present new Ohio-specific data on the economic contributions of immigrants in Ohio.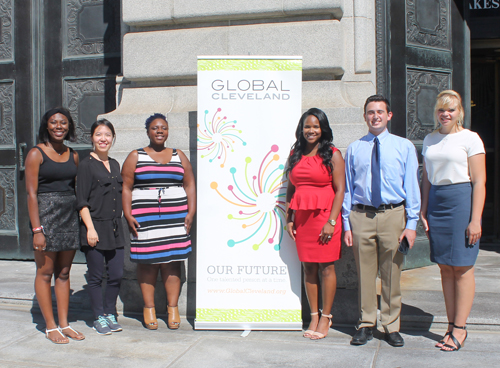 Global Cleveland staff



The conference was held on the steps of Cleveland City Hall and drew on data from a just completed research report compiled by the Partnership for a New American Economy (PNAE).

Highlights of the report include:
Immigrants made up 4.2% of population in 2014, they made up 5.1% of the employed population in the state.

Immigrants have an entrepreneurial spirit that benefits the state economy: Foreign-born workers currently make up 6.7 percent of all entrepreneurs in the state, despite accounting for 4.2 percent of Ohio's population.

Immigrant businesses in Ohio generated $531.9 million in revenue in 2014. Ohio firms with at least one immigrant owner also provided jobs to roughly 122,000 Americans in 2007.

30 percent of the Fortune 500 Firms in Ohio were founded by immigrants or the children of immigrants. Together, those seven companies employ more than 572,000 people globally and bring in around $207 billion in revenues each year.

Immigrants are also much more likely to be employed. 57.4% of immigrants of all ages in Ohio were working in 2014, while only 46.5% of the native-born population were working in 2014.
Jazmin Long of Global Cleveland opened the press conference with a welcome and introduced Cleveland City Council President Kevin Kelley.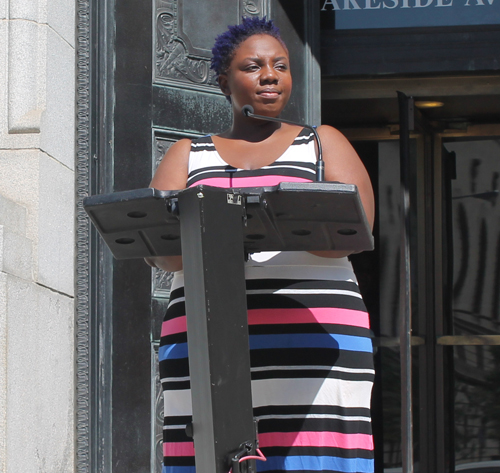 Global Cleveland's Jazmin Long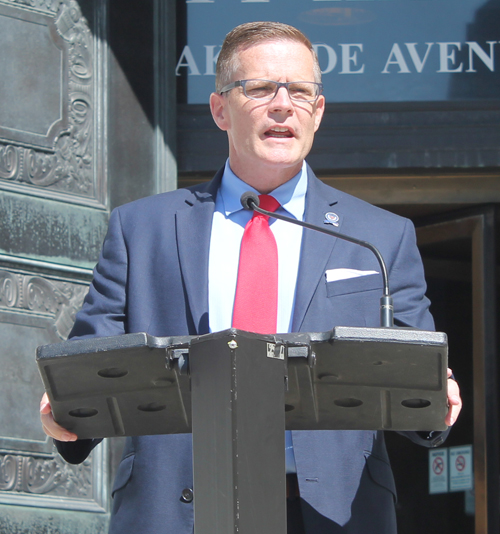 Cleveland City Council President Kevin Kelley



Harlan L. Smith, Director of the Center for International Services and Programs at Cleveland State University (CSU), spoke next and said that US immigration and nationality laws have not kept pace with the frequent changes experienced in academia and business.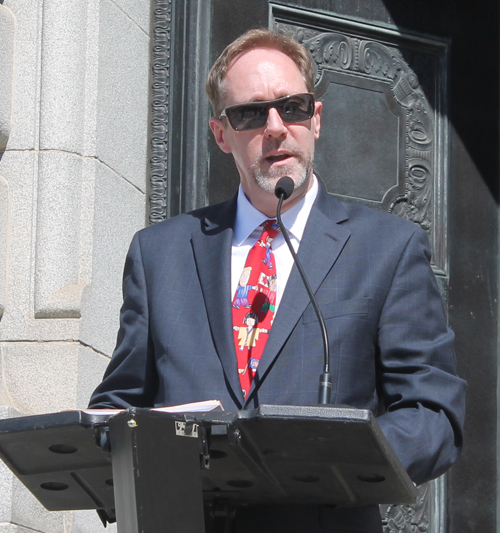 Harlan L. Smith of CSU



Next to speak was Ward 3 Cleveland City Councilman Kerry McCormack.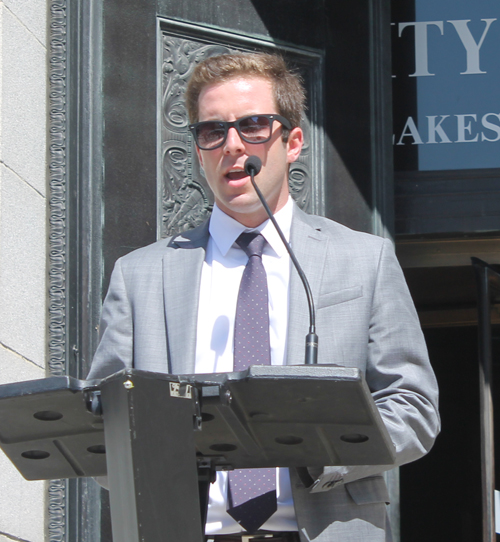 Cleveland City Councilman Kerry McCormack



Jeff Kipp, Director of Neighborhood Marketing for Cleveland Neighborhood Progress, spoke next.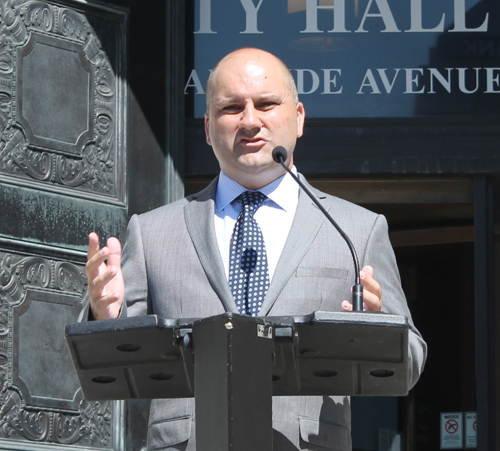 Jeff Kipp of Cleveland Neighborhood Progress



Last to speak was Doug Bugie, President of Antal and Global Cleveland Board Member, who said immigration reform is not one political party's issue.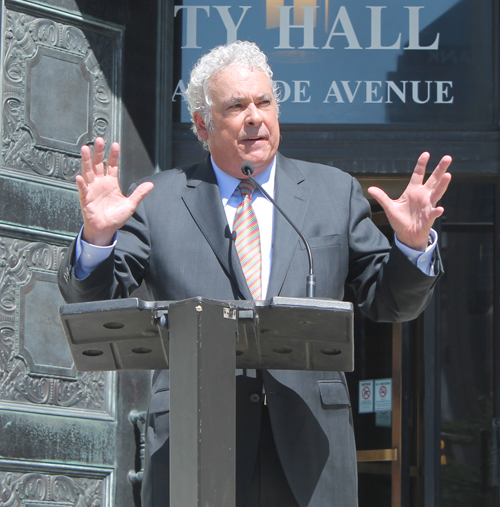 Doug Bugie, President of Antal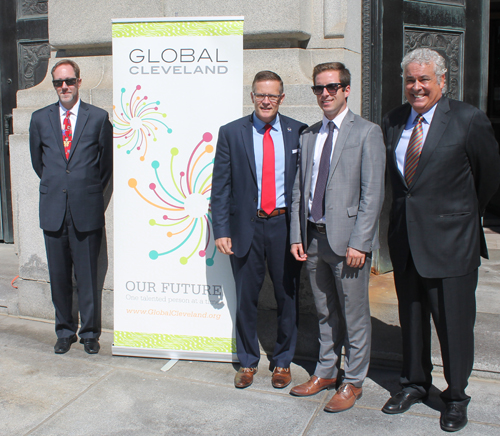 Speakers Harlan Smith, Kevin Kelley, Kerry McCormack and Doug Bugie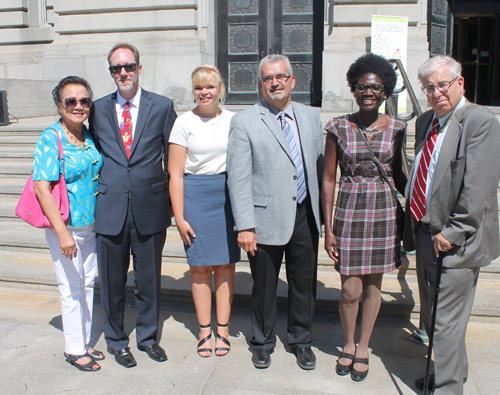 Gia Hoa Ryan (Vietnam - Friendship Foundation), Harlan L. Smith (CSU), Hannah Daley (Global Cleveland), George Koussa (Syria), Agnes Akite (Uganda) and Joe Meissner (Friendship Foundation)
***

Stay informed about the local ethnic and international community by signing up for the free eNews mailings for any group or groups (or all) that you choose. It's easy and free. Fill out the form for the free ethnic eNews.

***

---
Top of Page
Back to ClevelandPeople.Com Community and Special Events