A Dialogue between Asian Community Leaders
and Cleveland Mayor Frank Jackson
Margaret W. Wong Offices
April 3, 2014
A number of Asian community leaders were invited to meet and speak with Cleveland Mayor Frank Jackson at the office of Margaret W. Wong. The meeting was billed as "an opportunity for Community Leaders to speak directly with Mayor Jackson about their concerns as well as strategies to make Cleveland a more welcoming and open city for the Asian and businesses communities."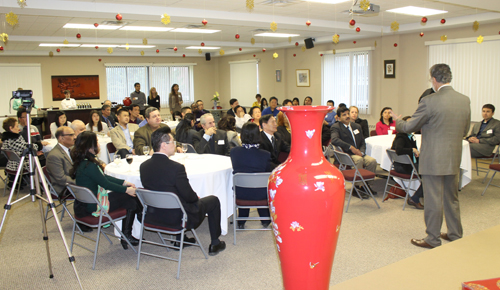 Judy Wong served as MC and welcomed the Mayor and the community leaders and explained the reason behind the dialog. She recounted some of the development in the City and wondered how we could get more Asians and others to come to Cleveland and share in the prosperity.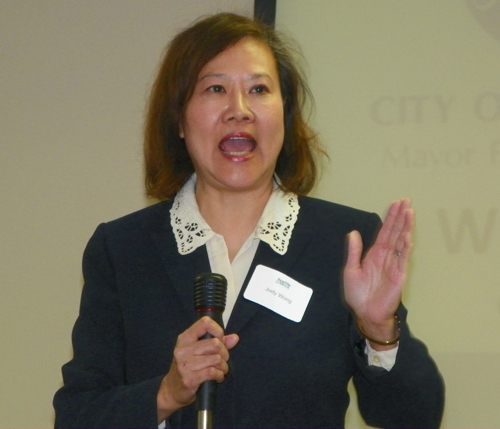 Judy Wong
Margaret Wong welcomed the Mayor and the leaders and suggested that everyone introduce themselves.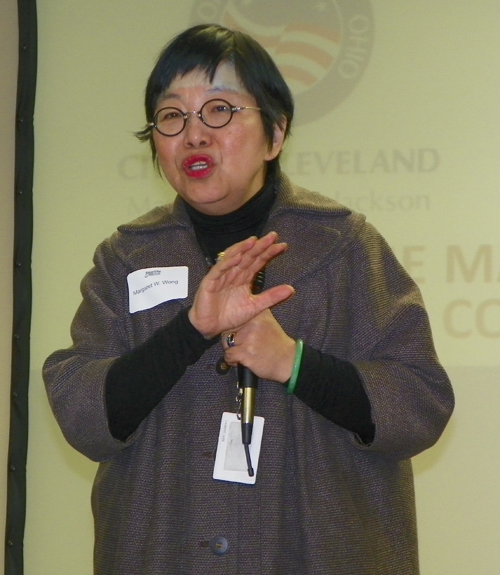 Margaret Wong



She was happy that the group included leaders from Western parts of Asia such as Lebanon and Turkey.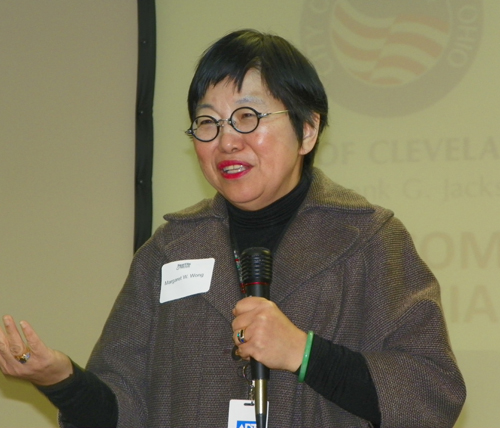 Margaret Wong



After the introductions, the Mayor spoke. The Mayor said that whether it is immigrants, migrants or boomerangs you have to build a place that people want to come because they have choices.



The Mayor said that he considers politics to be an honorable profession but when self-interest is the main reason for action by politicians or lawyers, teachers or anyone, that person is a crook.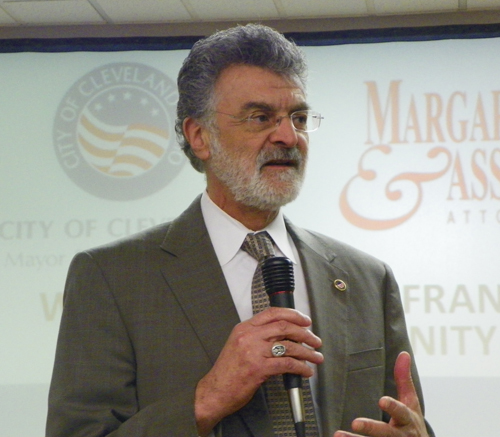 Cleveland Mayor Frank G. Jackson



Several questions were asked by the community leaders.

Dr. Fukuo Hashimoto, President of Japanese Association of Northern Ohio, JANO, asked a question concerned the establishment of a Sister City relationship with Japan. Mayor Jackson said that he wants Sister City relationships to be more than ceremonial - they need to have a real value and be between comparable cities.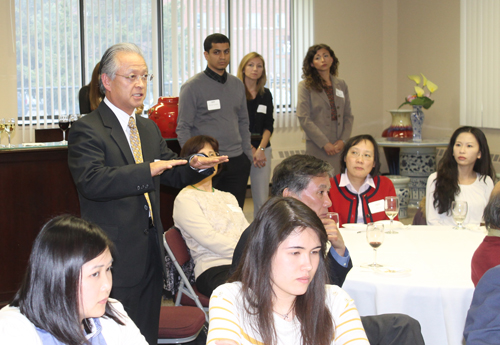 Tej Singh asked about perceptions of the city vs suburbs and the neighborhoods. Mayor Jackson said that "We have diversity in abundance" and "We welcome everybody" and used the successful school plan to demonstrate collaboration. He stressed that "you cannot serve what you disdain" so encouraged people and businesses to experience Cleveland first before making a judgment.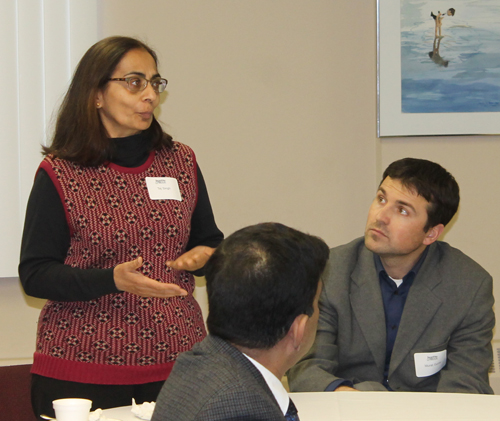 Tej Singh and Murat Gurer



The Mayor responded to a comment that he is not open to immigrants by saying that he has been accused of that but he is "open to what is good for Cleveland" He just doesn't believe in a panacea that will somehow change the entire world.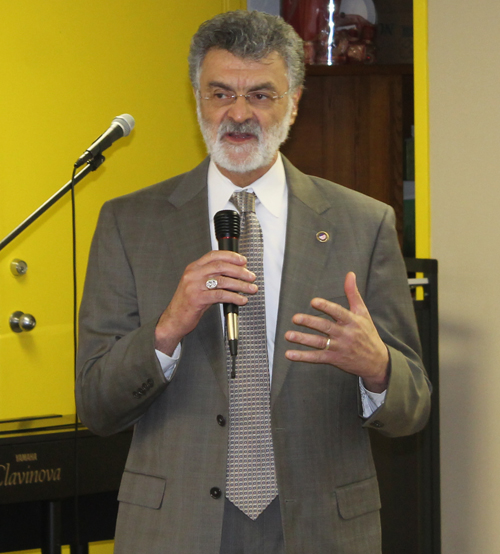 Cleveland Mayor Frank G. Jackson



Mayor Jackson was asked about the status of the sister city relationship with Taipei Taiwan. He answered and then Anthony Yen gave some background information.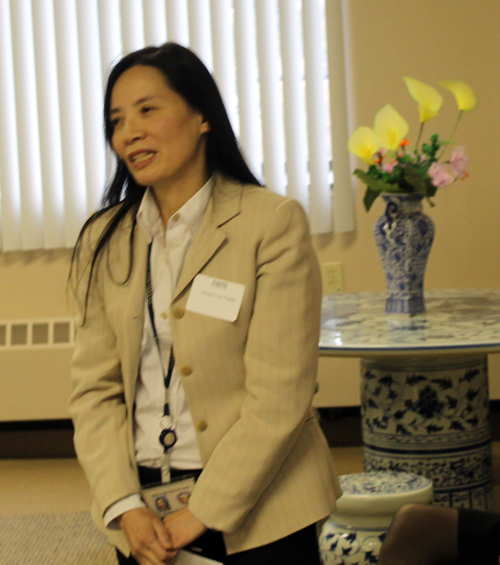 Anthony Yen went on to praise Mayor Jackson and credited some of the success of the Confucius Institute Lunar New Year program to the Mayor.



The Mayor responded to a question by telling how he works to put Cleveland in a better position for success by striving for broader inclusion. He realizes that we are all immigrants at some level.



Below are photos of some of the attendees during the introductions or the networking part of the event. If we made a mistake with a name or you can help ID someone please let us know.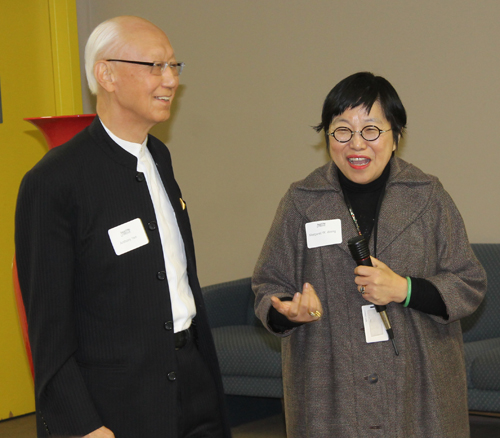 Anthony Yen and Margaret Wong


---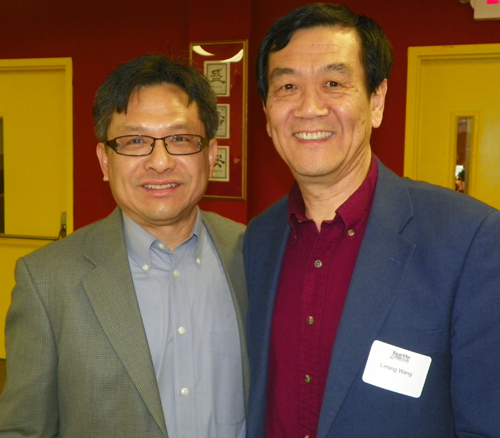 William Sinn and Liming Wang


---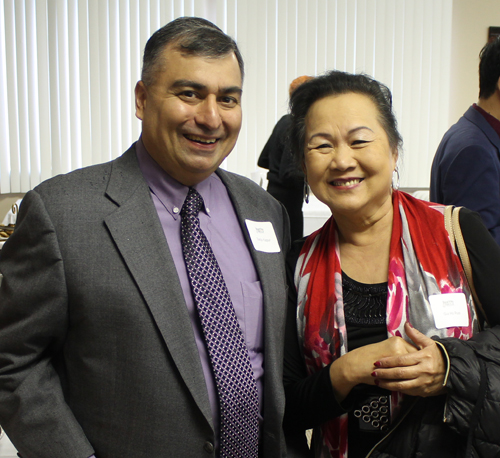 Sanjiv Kapur and Gia Hoa Ryan


---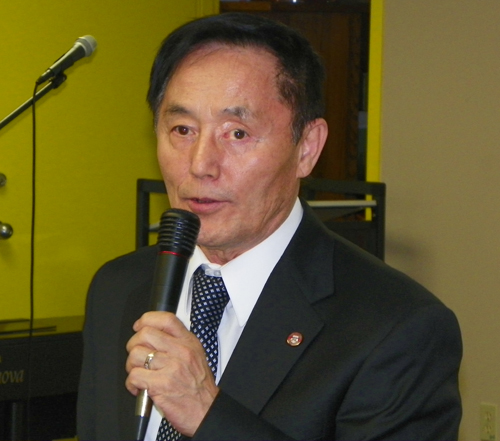 Luke Suh


---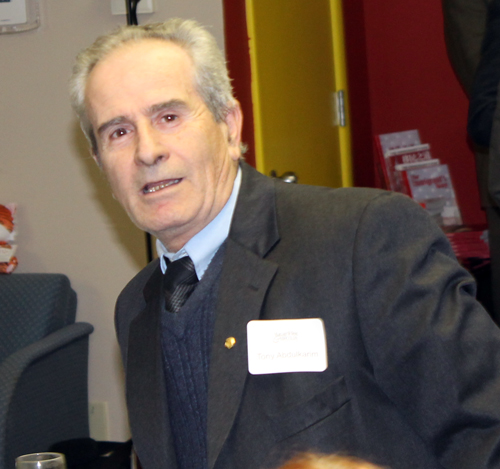 Tony Abdulkarim


---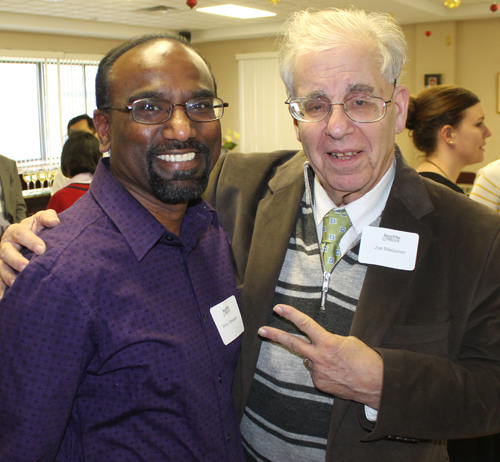 Venky Venkatesh and Joe Meissner


---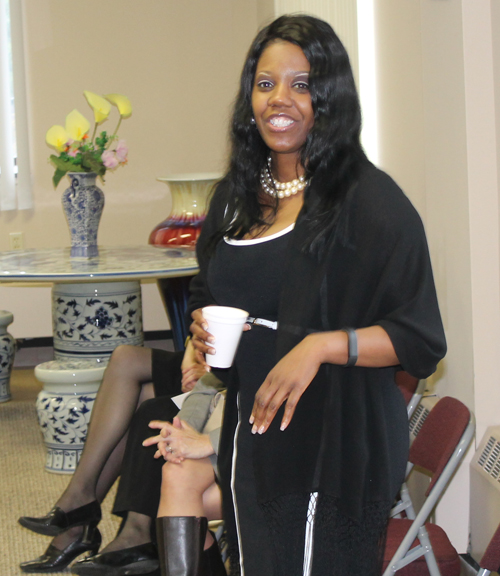 Chief Valarie McCall


---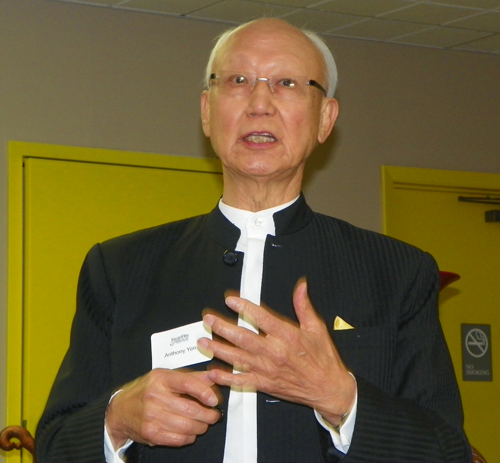 Anthony Yen


---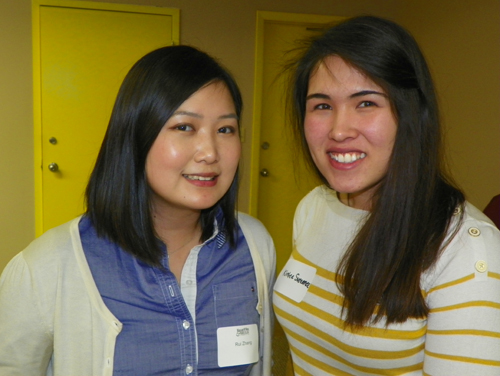 Rui Zhang and Kimlee Sureemee


---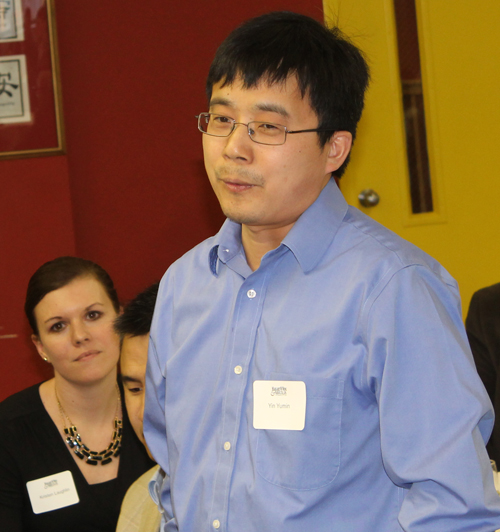 Yin Yumin


---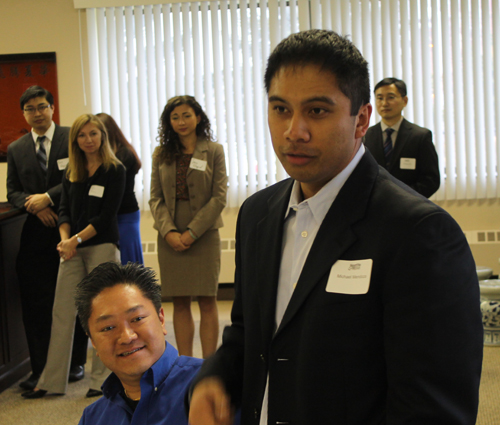 Michael Mendoza


---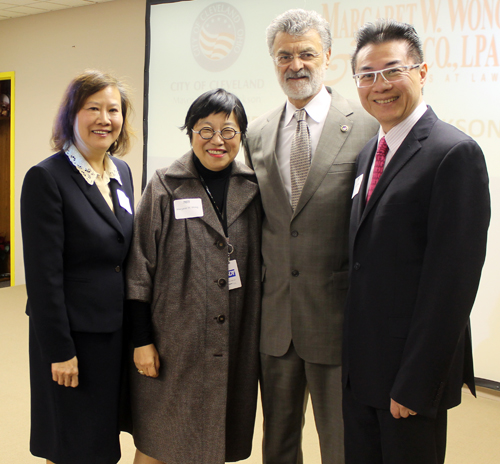 Judy Wong, Margaret Wong,
Mayor Jackson and George Hwang


---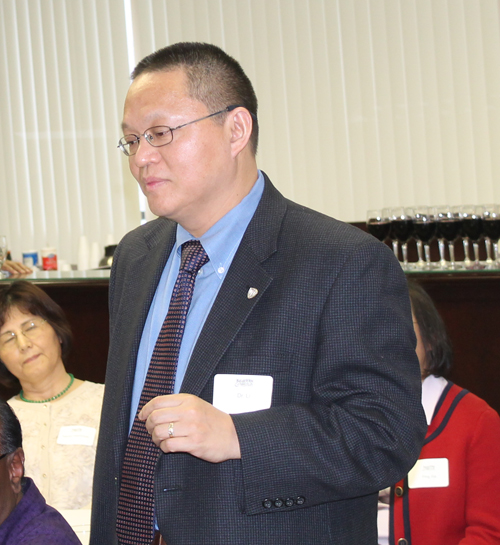 Dr. Li Li


---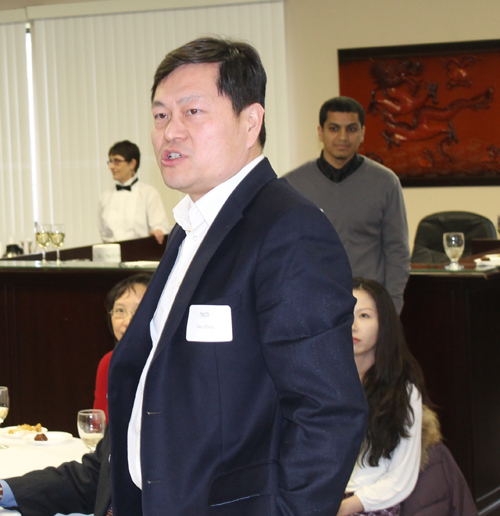 Hao Zhou


---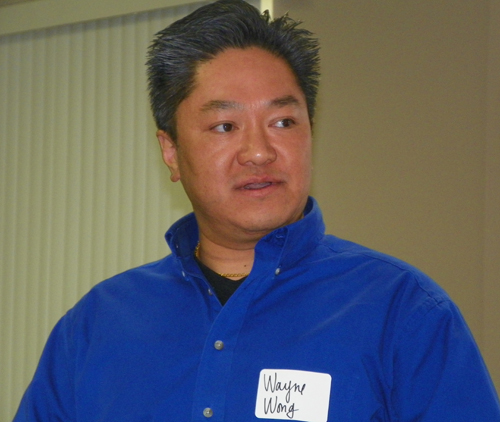 Wayne Wong


---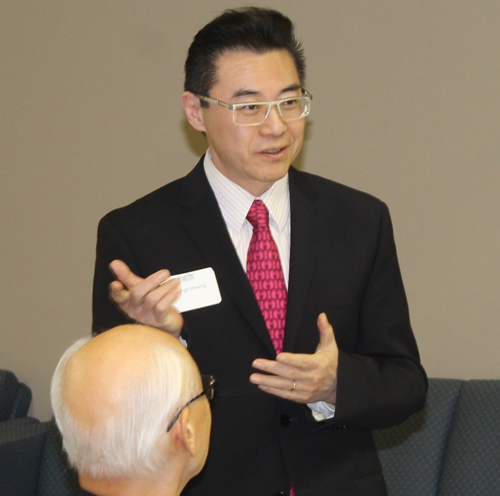 George Hwang


---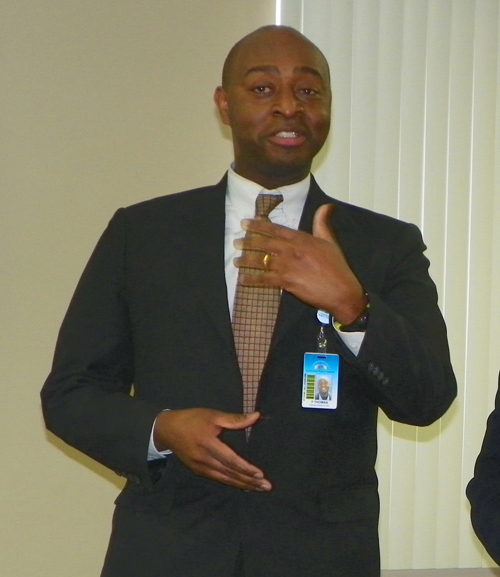 Felton Thomas


---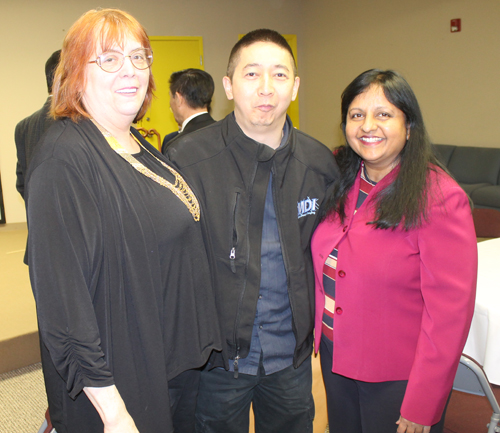 Debbie Hanson, Johnny Wu and Radhika Reddy


---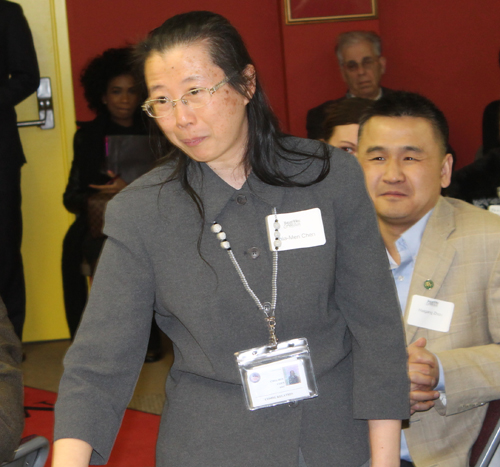 Chia-Min Chen


---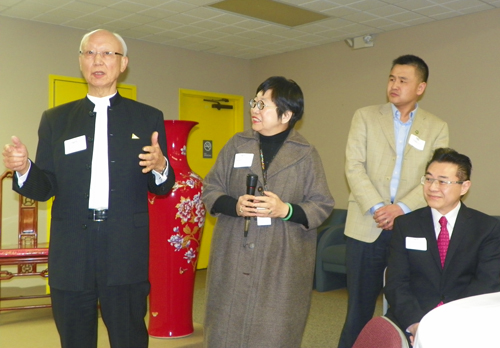 Anthony Yen, Margaret Wong,
Haigang Zhou and George Hwang


---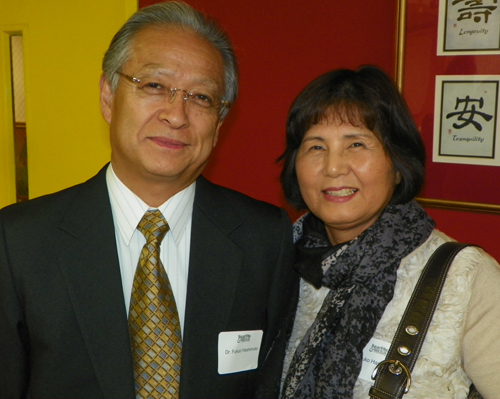 Dr. Fukuo and Mrs Tokuko Hashimoto


---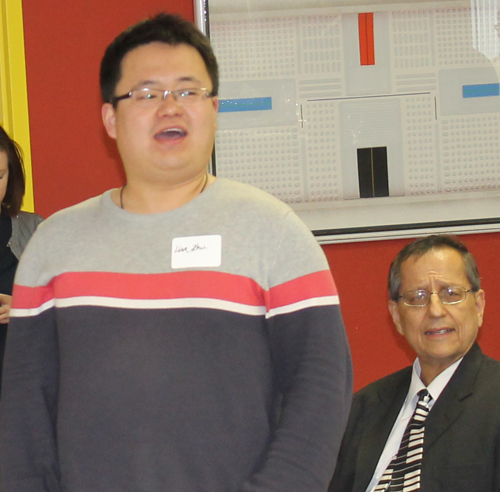 Lim Zhia


---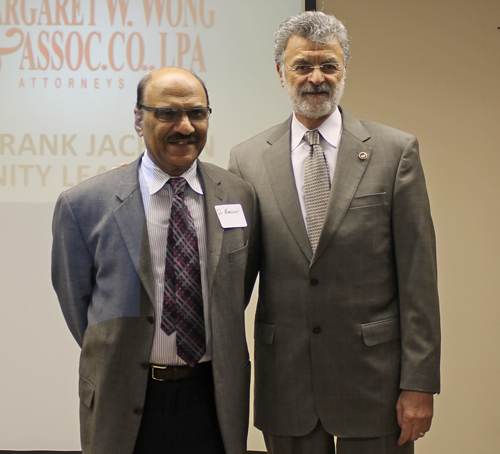 Ahmed Mansoor and Mayor Frank Jackson


---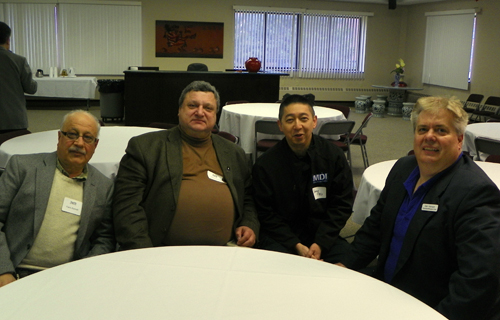 Faris Alamah, Pierre Bejjani,
Johnny Wu and Dan Hanson


---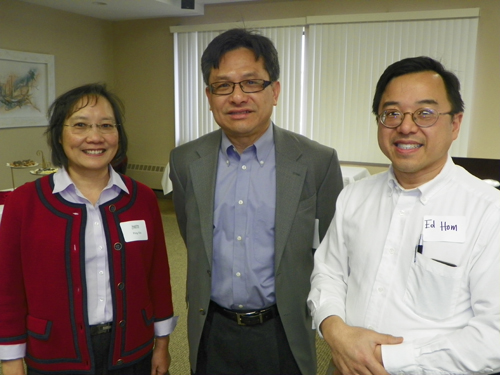 Ping Xia, William Sinn and Ed Hom


---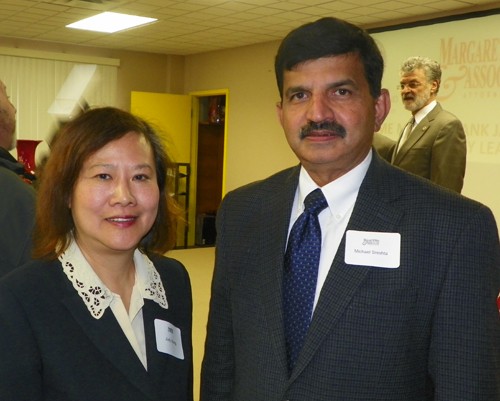 Judy Wong and Michael Sreshta


---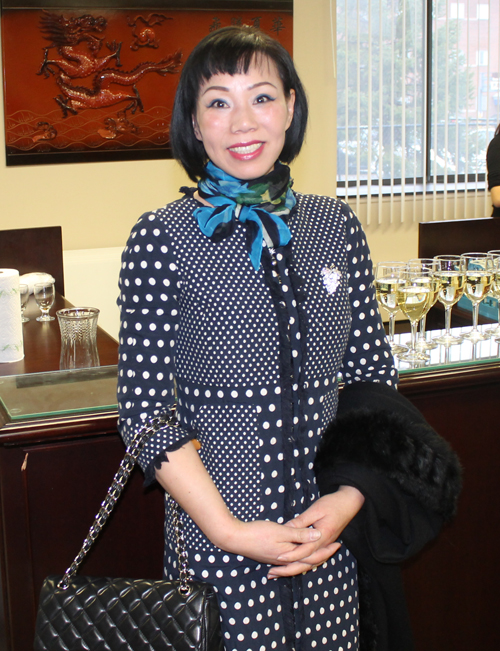 Vanni Wang


---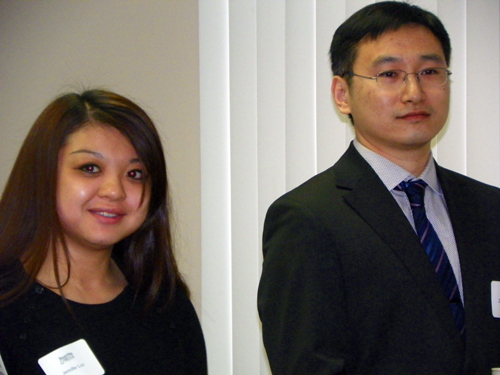 Jennifer Luu


---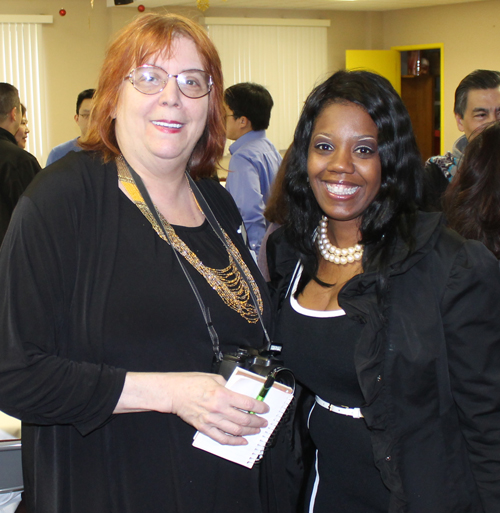 Debbie Hanson and Valarie McCall


---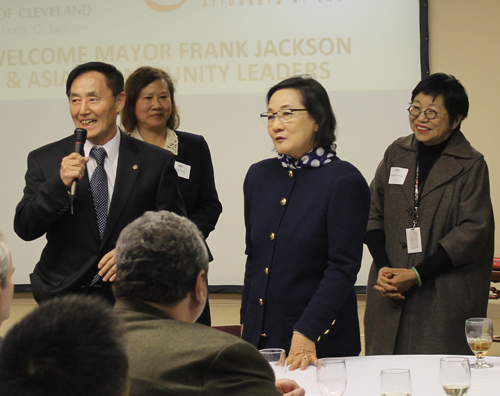 ---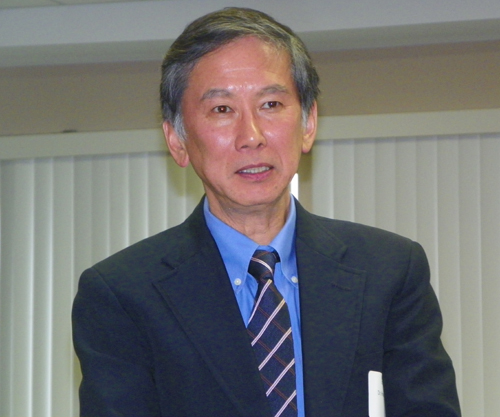 ---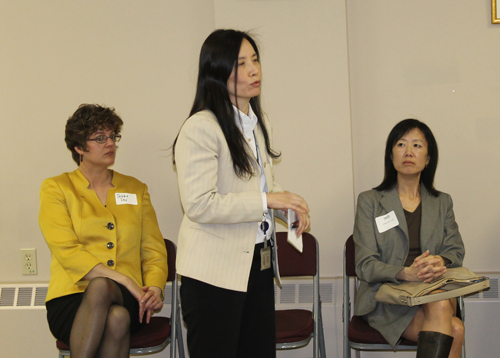 Debbie Day and Deborah Yue


---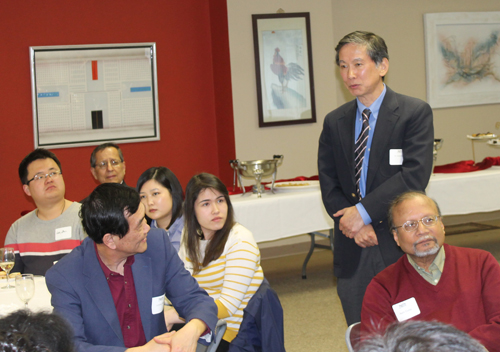 ---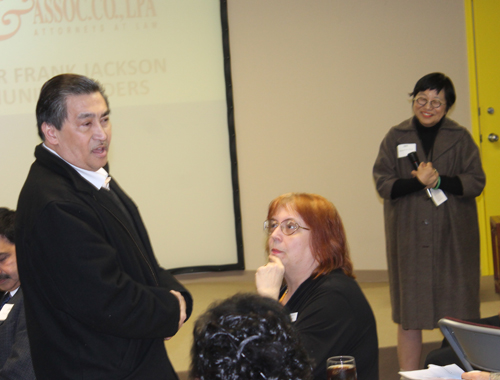 ---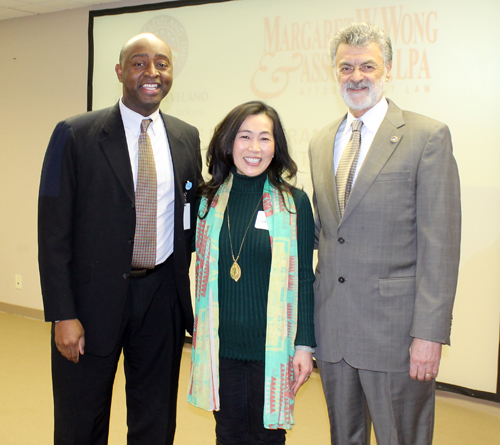 Felton Thomas, Linda and Mayor Jackson


---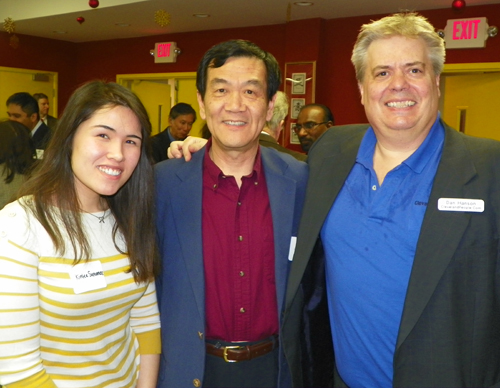 Kimlee Sureemee, Liming Wang and Dan Hanson


---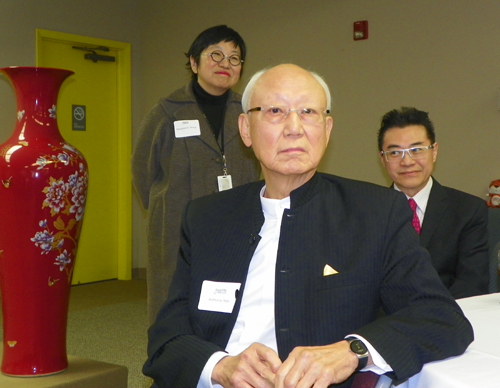 Anthony Yen


---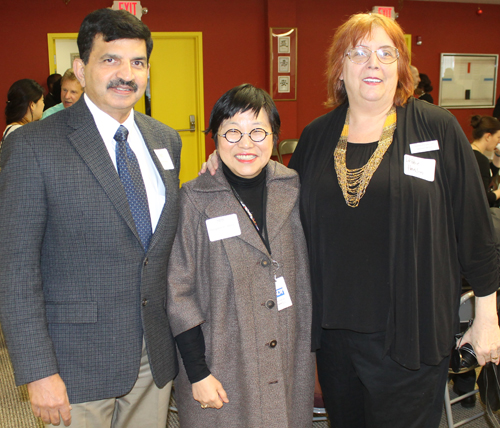 Mike Sreshta, Margaret Wong and Debbie Hanson


---
Top of Page

Back to ClevelandPeople.Com Community and Special Events

ClevelandPeople.Com is sponsored in part by