The Cleveland Cultural Gardens Federation (CCGF) hosted a Gala event Friday October 28, 2022.
Members of the new Peruvian Cultural Garden committee were in attendance.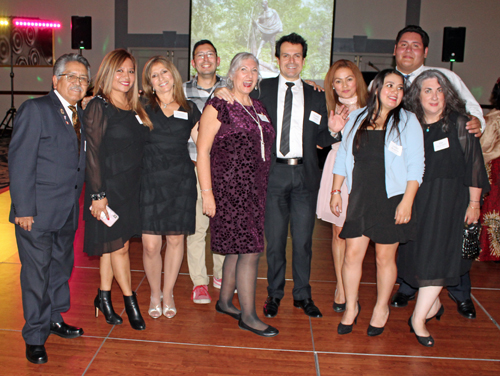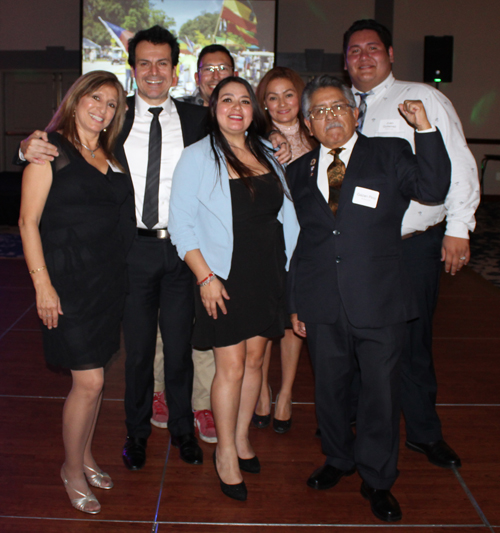 In addition, dancers from Racies Danzaz Del Peru performed.
Isabel Galvez, VP of the Peruvian Cultural Association, told the crowd that this was their first time attending and they were happy to be joining the Cultural Gardens family.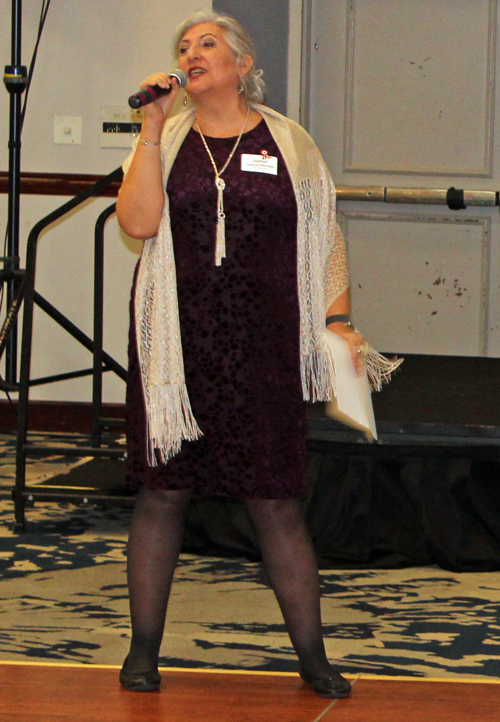 Isabel Galvez



She introduced dancers from Raíces del Perú. In this first dance, two young ladies performed a lively Festejo dance with its base of rhythm.
NOTE: All the images below with a white arrow in the middle are videos. (The other images are just photos) You can click on the white arrow to watch the video of whatever is described. Make sure your speakers are on and you can make the video full screen once it begins by clicking the icon in the lower right corner.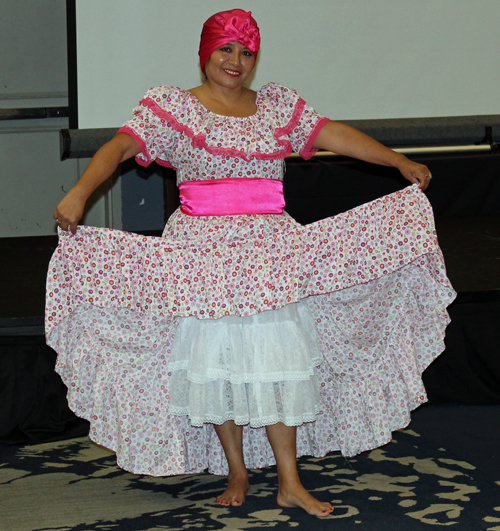 Raíces del Perú dancers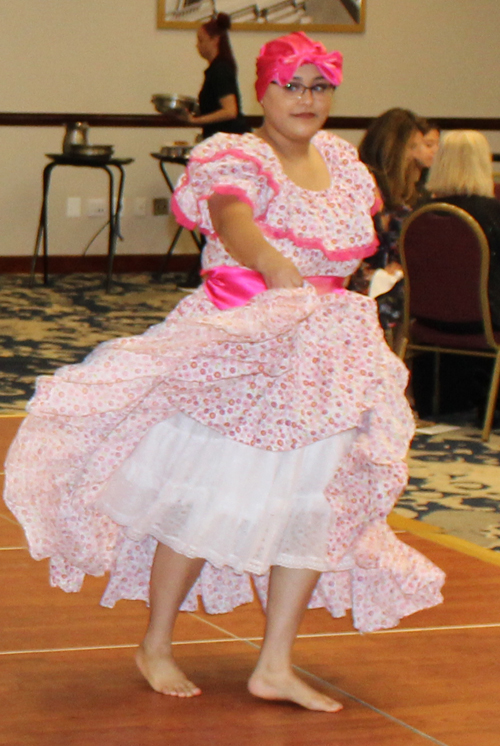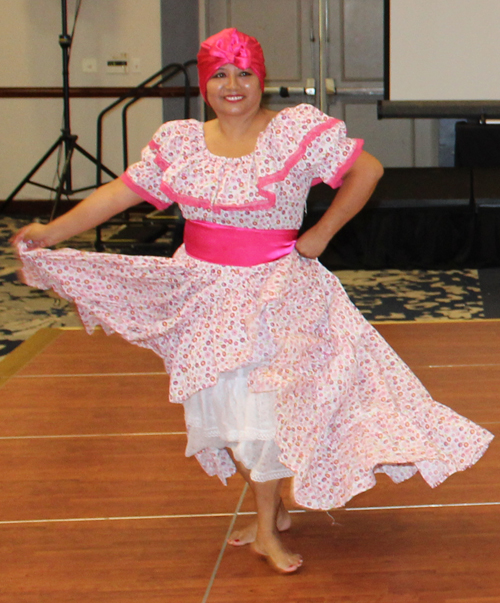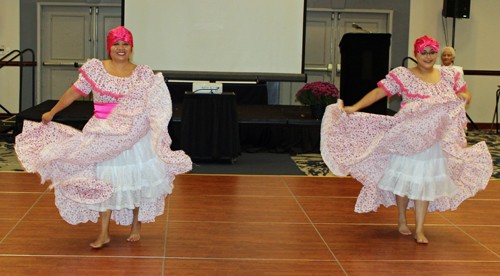 The next dance was the Marinera which, thanks to its popularity, is considered the national dance of Peru along with the Peruvian Waltz. This is the Marinera Nortena.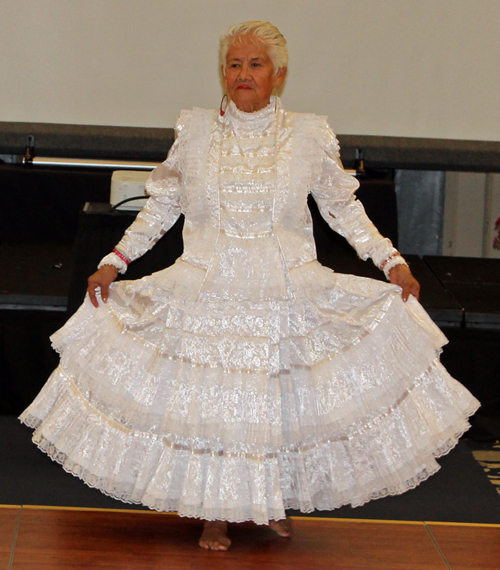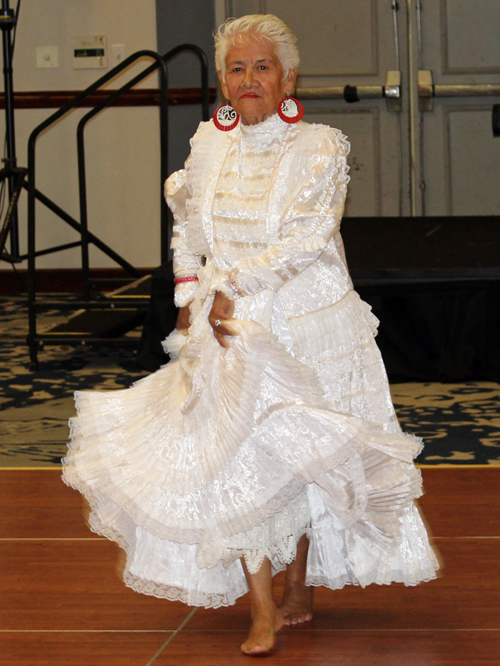 The last dance was Valicha, a song with the rhythm of Huayno written in 1945 by Miguel Angel Hurtado Delgado.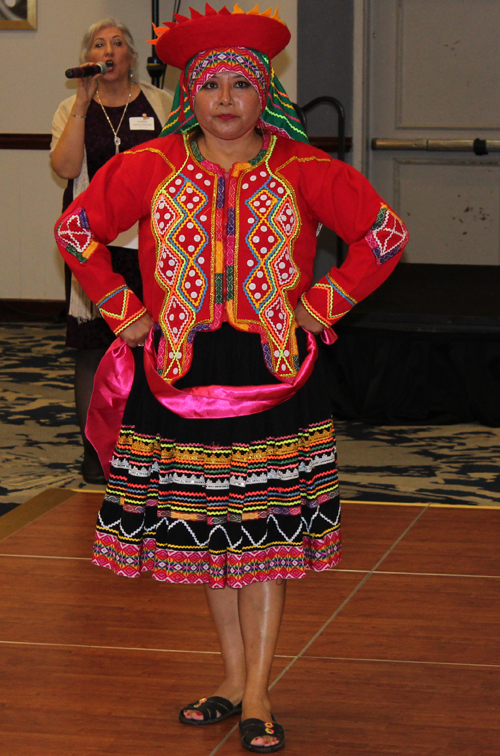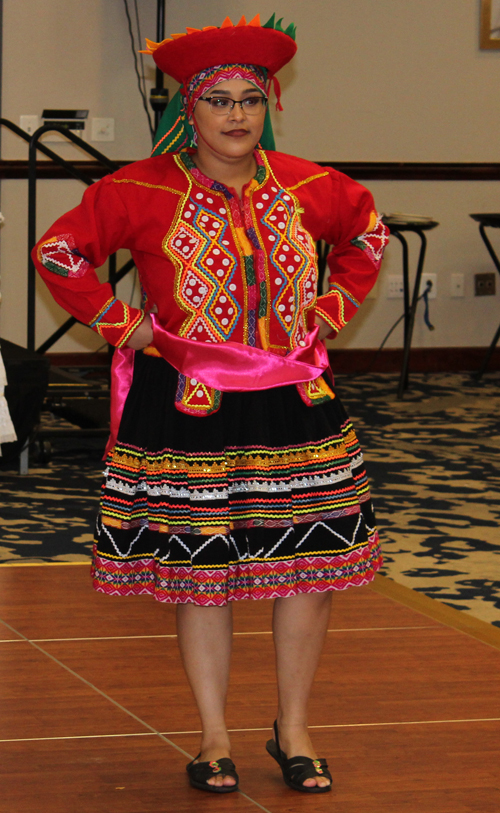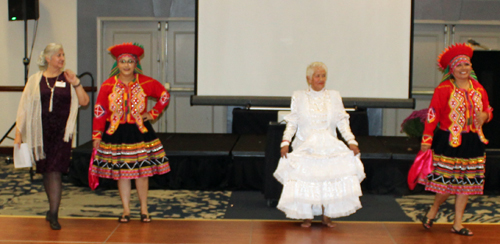 Thank you Raíces del Perú dancers!
---
Back to Top
Back to Cleveland Peruvians
Back to Cultural Gardens Gala event