A monument to the victims of the famine of 1932-1933 was dedicated on the grounds of St Vladimir Ukrainian Orthodox Cathedral in Parma Ohio.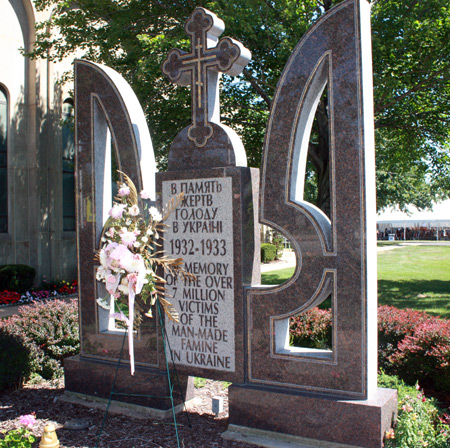 The front of the memorial says,



1932-1933
In memory of the over 7 million victims
of the man-made famine in Ukraine.
Wikipedia says that "The joint statement at the United Nations in 2003 has defined the famine as the result of cruel actions and policies of the totalitarian regime that caused the deaths of millions of Ukrainians, Russians, Kazakhs and other nationalities in the USSR."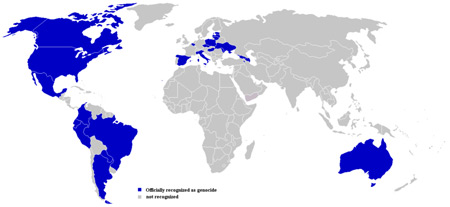 The countries in blue officially recognize the Holodomor as genocide.



There are many memorials to the Ukrainian Famine. In 1993, a monument commemorating the over 7 million victims of the Artificial Famine in Ukraine in 1933 was dedicated on the St Vladimir parish grounds.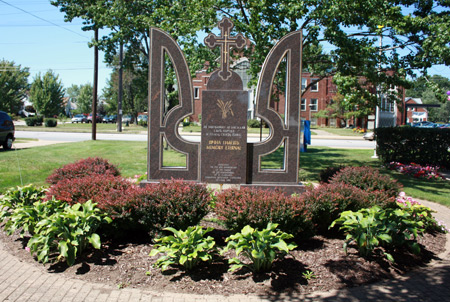 Back of the Ukrainian Famine Memorial at St Vladimir


---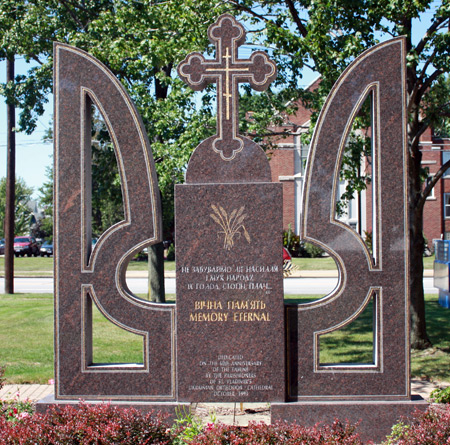 ---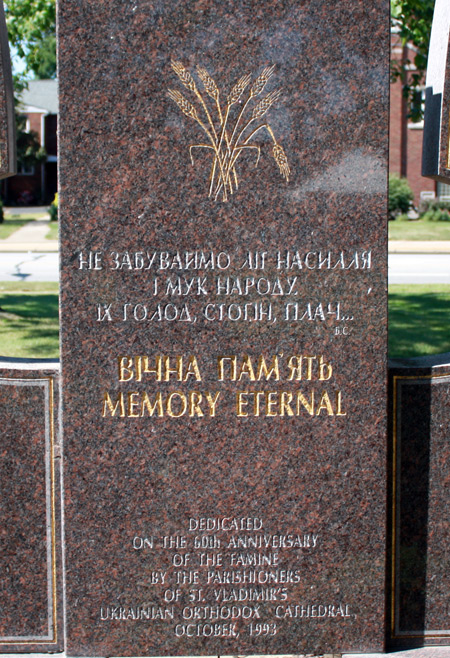 ---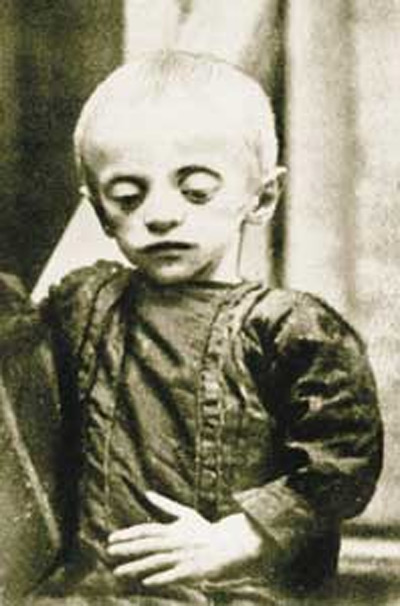 Child victim of the Holodomor. 1933 archive photo made in Ukraine


---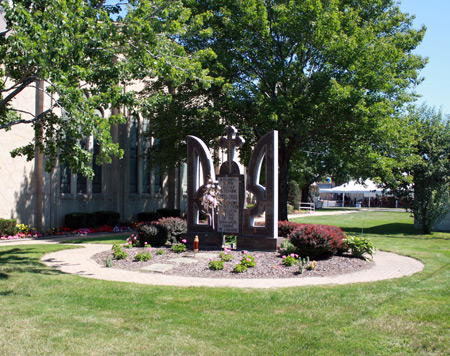 Front of the Ukrainian Famine Memorial at St Vladimir


---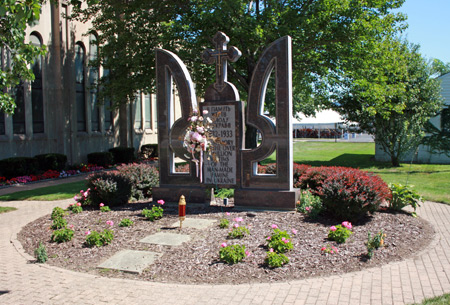 ---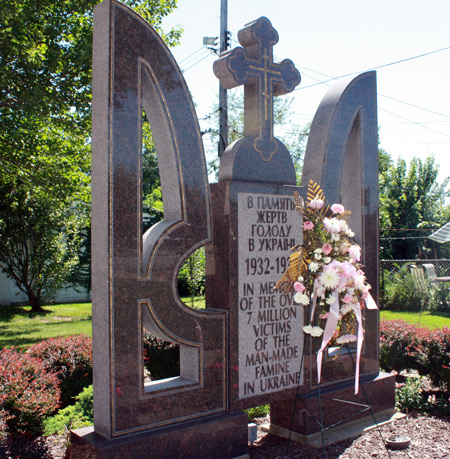 ---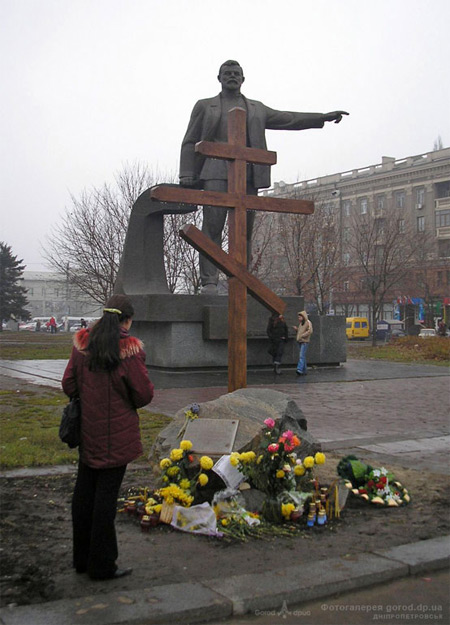 Famine Memorial cross in Dnipropetrovsk, Ukraine


---
Famine Poster by Australian artist Leonid Denysenko
---
St Vladimir Ukrainian Orthodox Church
Ukrainian Orthodox Church traditions page