A formal program at Ukrainian Heritage Park took place after the 2012 Ukrainian Parade in Parma. 48 organizations marched in the 2012 Ukrainian Parade including high school bands from Padua, Normandy, Valley Forge, Parma and Holy Name.
Then everyone gathered across from Ukrainian Heritage Park for the program which included poetry, singing and other entertainment.
Rise Ukraine poem was read in Ukrainian by Vera Ivanitska.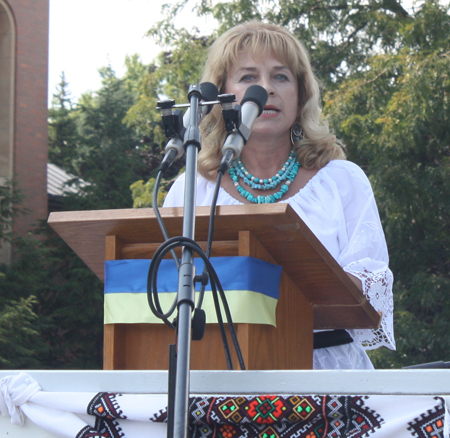 Vera Ivanitska
---
---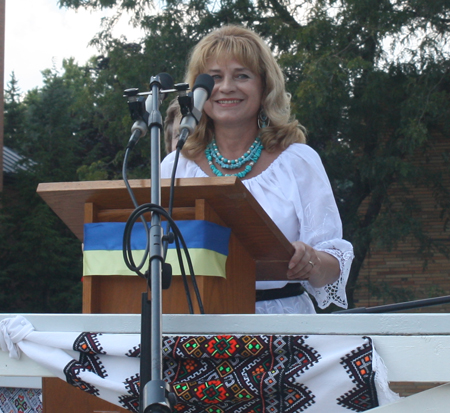 ---
Quartet Bayda performed.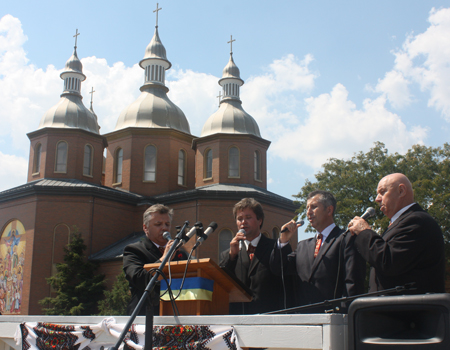 Bayda Men's Ukrainian Quartet
---
---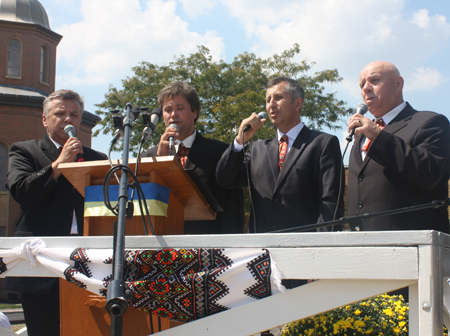 Bayda Men's Ukrainian Quartet
---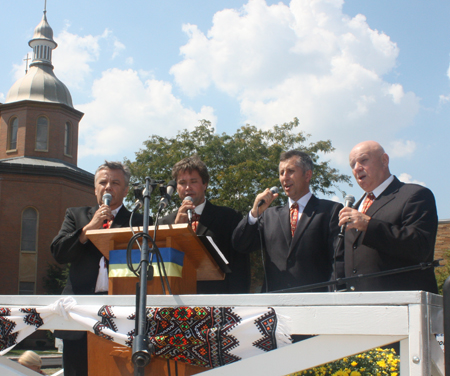 ---
Ukrainian-American teen Yulia Crookston sang a Ukrainian song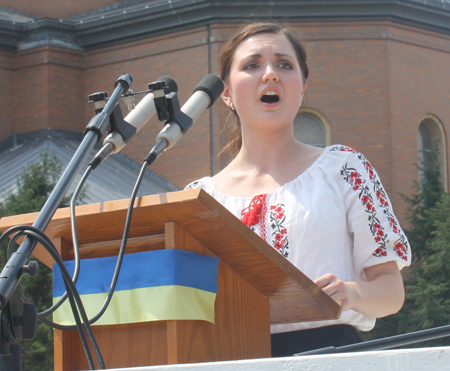 Yulia Crookston
---
---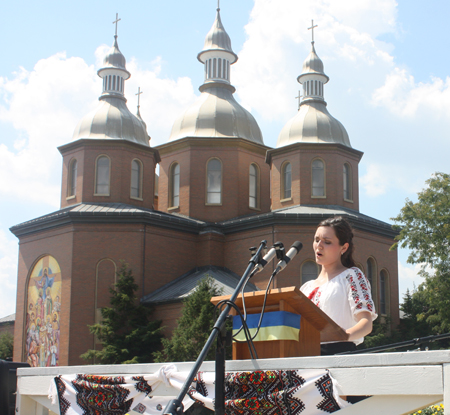 Yulia Crookston also sang God Bless America
---
2012 Ukrainian Parade - Page 1
2012 Ukrainian Parade - Page 2 Marchers
Ukrainian Heritage Park Independence Day Program
Entertainment at Ukrainian Heritage Park Independence Day (this page)
Back to Top
Back to Cleveland Ukrainians