Consul General of the Republic of Slovenia Jure émauc and his wife Janja and daughter Nika (Princess of Kurentovanje) were hosts for the day. Everyone wanted to greet the Consul General and his family and take photos with them. Even the Kurents!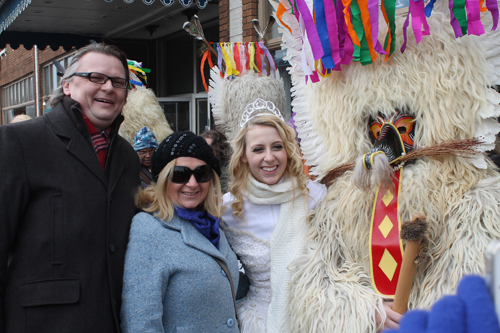 Consul General of Slovenia Jure émauc

with wife Janja and daughter Nika (and Kurent)
---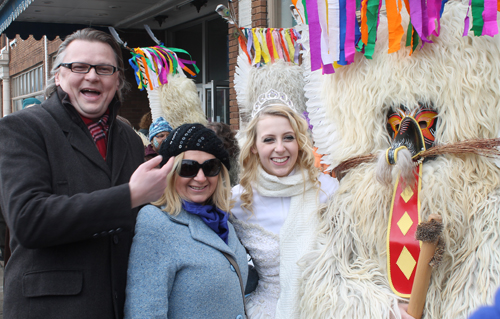 ---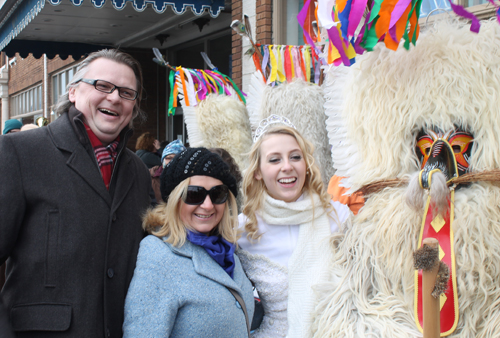 ---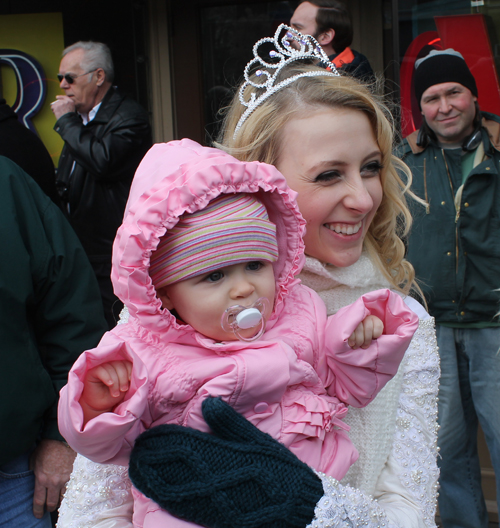 ---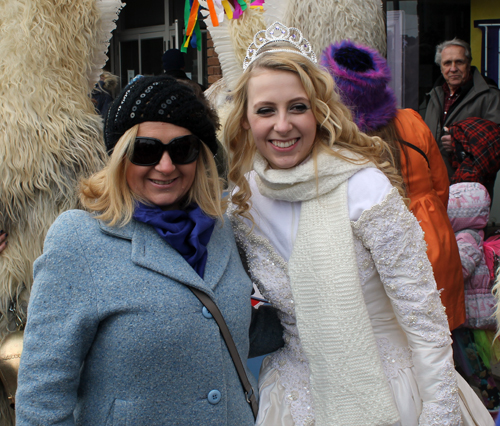 Janja and Nika émauc

The Slovenian National Home is 100 years old and Ray Marvar was named its Slovenian Man of the Year for 2014. In this video clip, he told about the Slovenian Museum and Archives, the Kurentovanje Festival, the resurging St Clair neighborhood and the investments in St Martin de Porres High School.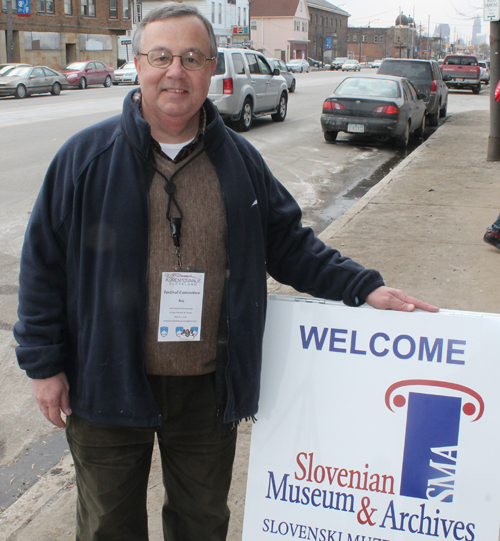 Slovenian Man of the Year Ray Marvar
---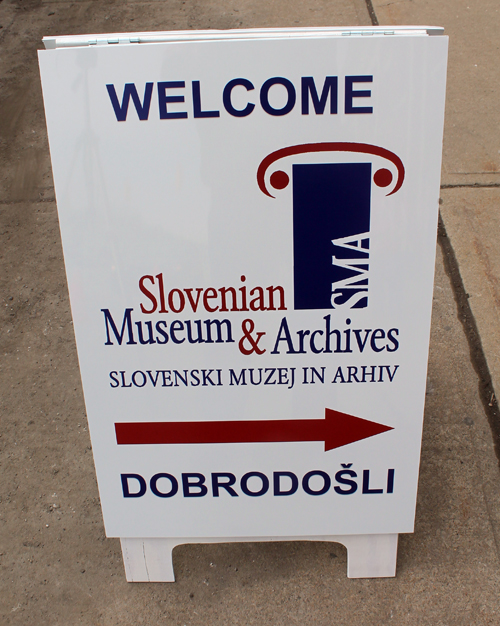 ---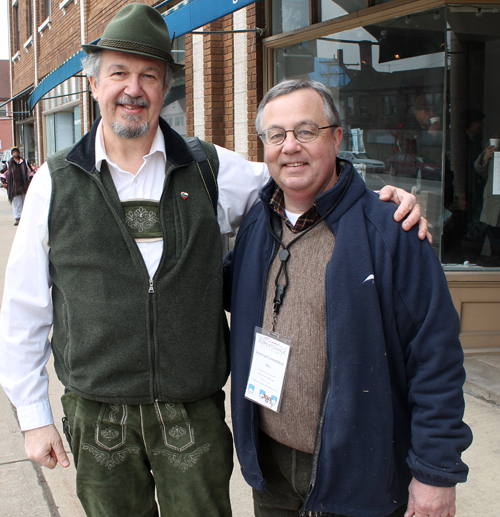 Ed Oshaben and Ray Marvar


---


Fran Cobberly

The highlight of the Parade are the Kurents who are believed to chase away winter and usher in spring with its supernatural powers. We spoke to a few Kurents (and a red devil) before the parade and then after where they, and the Princess, introduced themselves.
---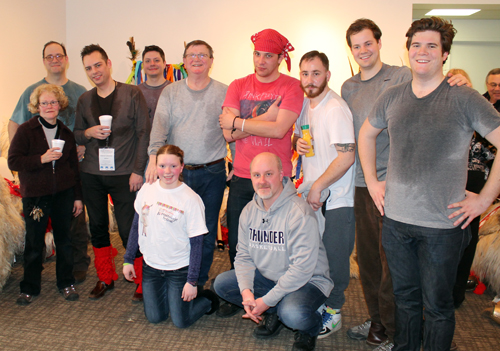 The Kurents (and devils) unmasked
---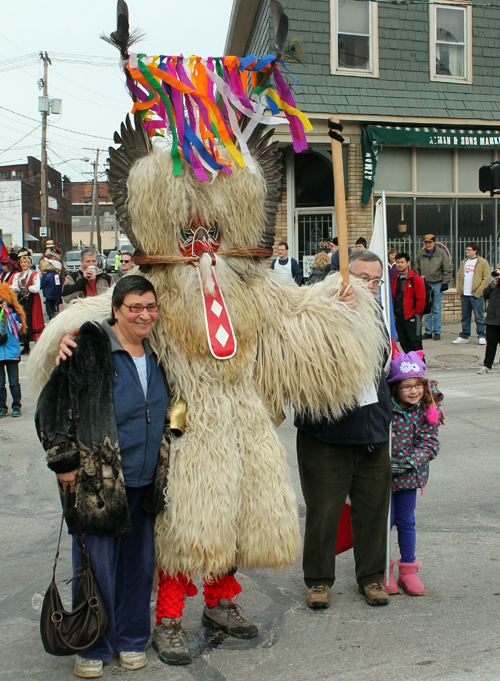 ---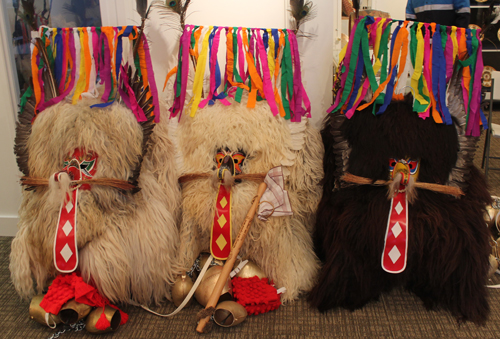 Kurent Costumes


---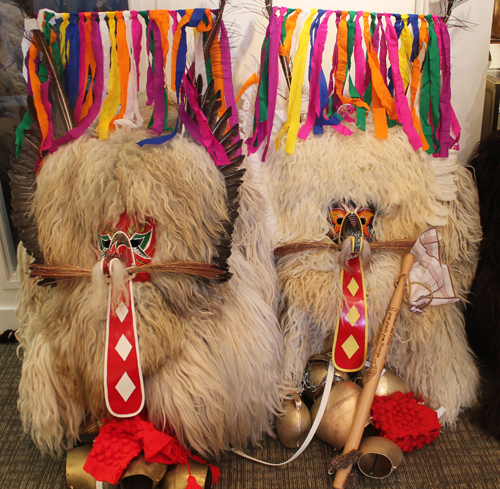 ---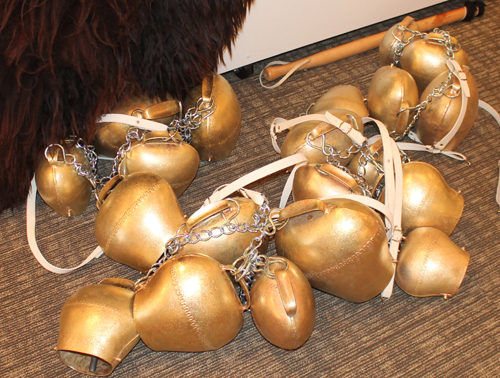 Surprising heavy noisemaking bells worn by the Kurents



Before moving to the Festival in the Slovenian National Home, an impromptu Slovenian song broke out in the Museum.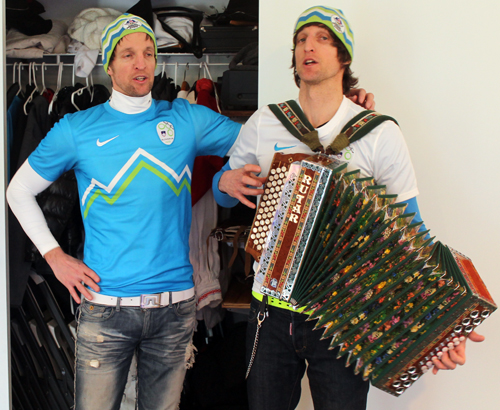 ---
---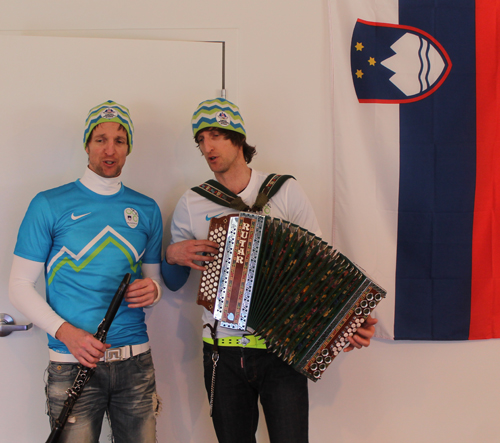 ---
Back to the Main Page of the Kurentovanje Festival in Cleveland
---
Top of Page
Back to Cleveland Slovenians