Scudding grey skies and a brisk breeze couldn't blow away the good spirits of participants and visitors at the Ohio Scottish Games in Wellington, Ohio on June 24, 2011.
The Lorain County Fairground was filled with the skirl of pipes and drums and the good smells of "Fare Food" as well as the colorful dress of visitors and participants. "Tartan" was the order of the day! Let me take you on a stroll through the crowds.
A piper competing in the solo piping competition. British Motorcycles on display. Lots of kilts in many designs. Vendors selling jewelry, kilts, tams, pottery, spirits and more.
Runners getting ready for the Kilted Mile race. The red-haired lass won!
Sweet Highland cattle with such darling faces. Clydesdale horses with well-combed hides.
A Border collie rounding up sheep and also geese for the shepherd.
Many clan displays containing maps, ornamentation, mementos and table host and hostesses.
The massed pipe and drum bands...13 in all.
Highland dance competition giving new meaning to the word "fling." Crowds in stands cheering and clapping for their favorite team/clan/singer/ dancer.
A wonderful tenor rendition of 4 different national anthems. Posting the colors by Cuyahoga County Sheriff's unit. The Parade of the Tartans, and the presentation of the Blue Ribbon to Clan MacLeod for "Best Clan Display"
The grit and grunt of the caber toss.
Were the fiddle and harp competition mentioned? Or the country dancing demonstrations? Or the singing competition?
Or the falconer with his beaked friend? Or the several musicians spread across the area with music? Or the....but the feet were weary and so only a small portion of this great annual display of Scottish heritage could be captured on camera.
Enjoy these images from the Ohio Scottish Games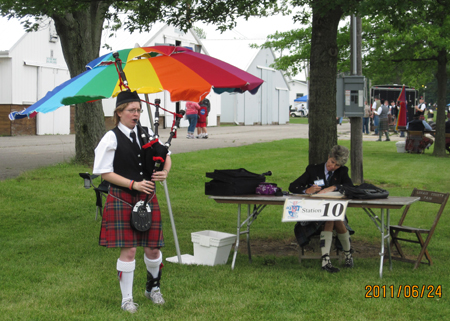 Solo Piper competition


---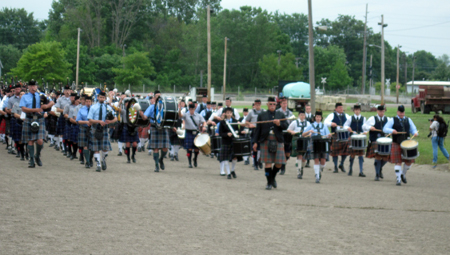 Massed Pipe Bands


---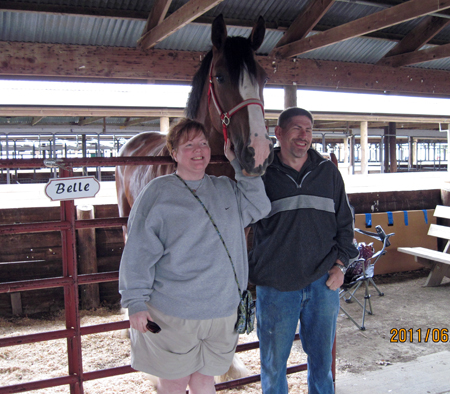 Clearview Farms Clydesdale


---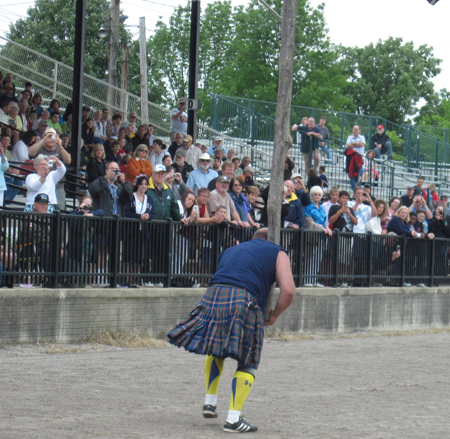 Caber Toss
See more of the Caber Toss


---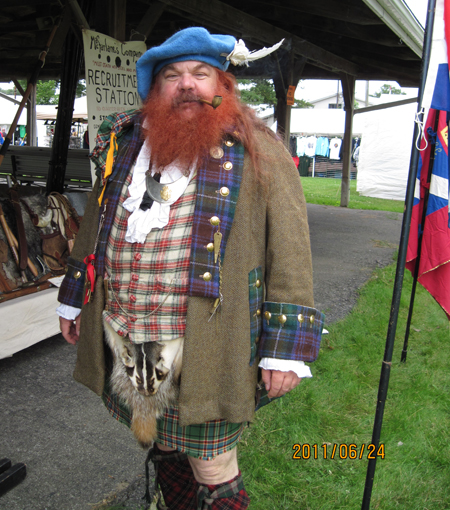 McFarlane Company Living History Troupe


---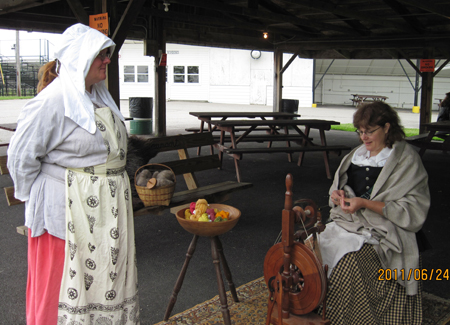 ---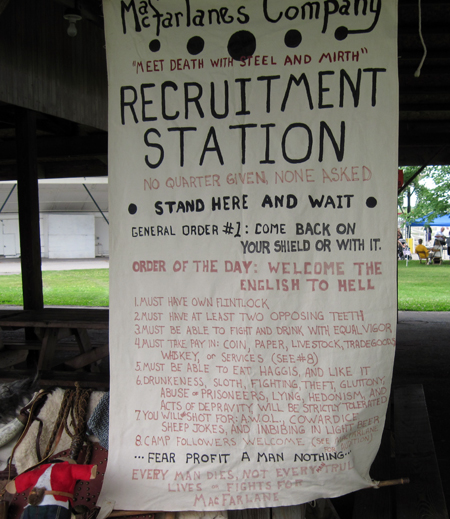 ---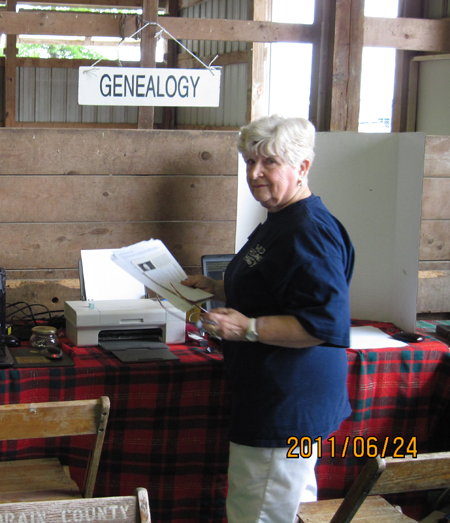 Scottish American Society leader Margaret Frost


---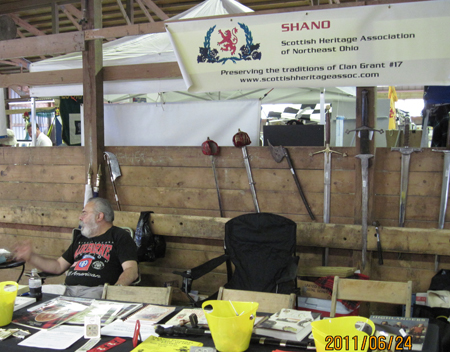 Tony Sumodi of Scottish Heritage Association of NE Ohio


---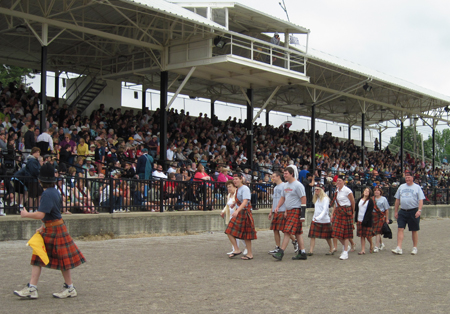 Marching into the arena


---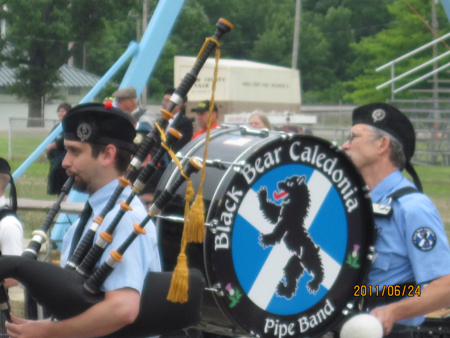 Black Bear Caledonia Pipe Band


---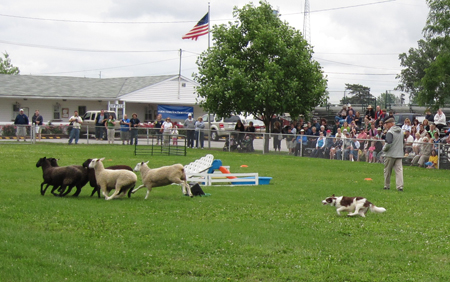 It's the Last Roundup for Dave and Jan Jenkins, retiring from their Hillside Border Collies after 20 years at the Ohio Scottish Games


---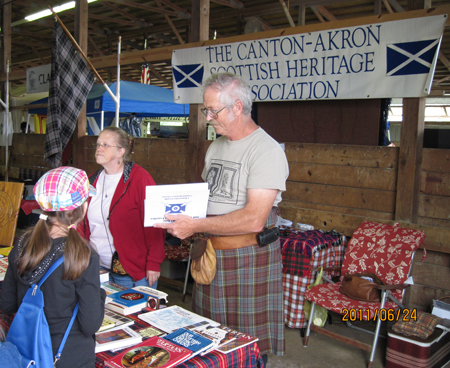 Canton-Akron Scottish Heritage Association


---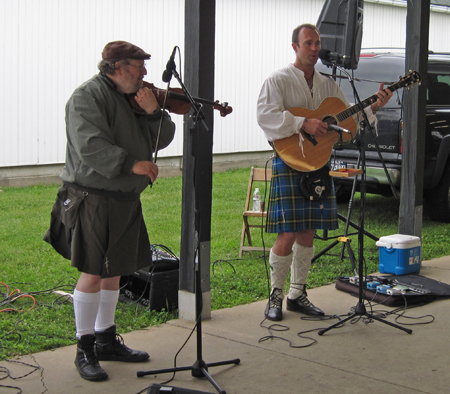 Bariton Charlie Zahm & fiddler Tad Marks


---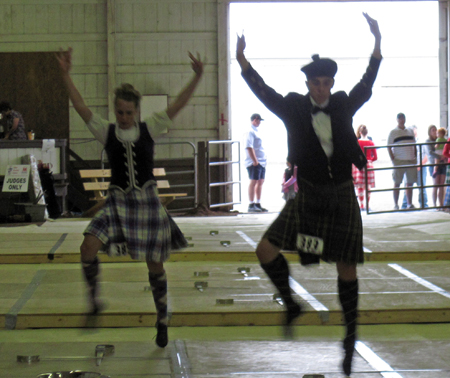 Highland dance competition


---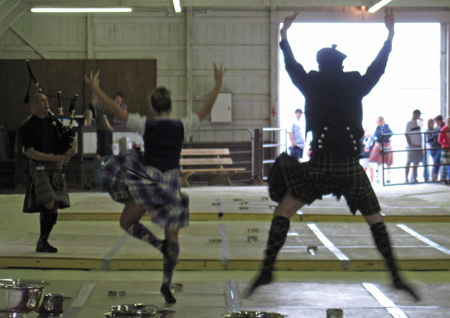 ---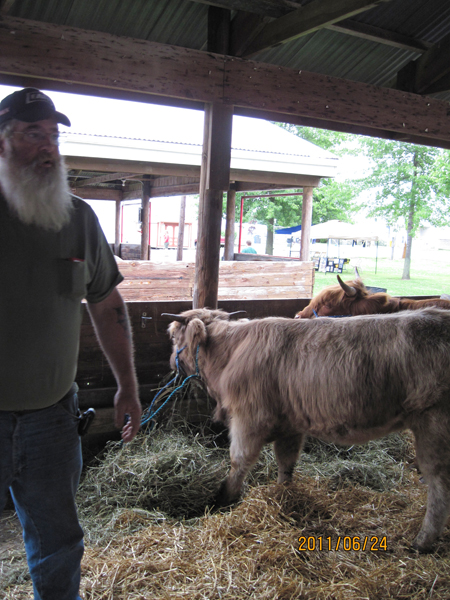 Hyde Park Farms-Highland Cattle


---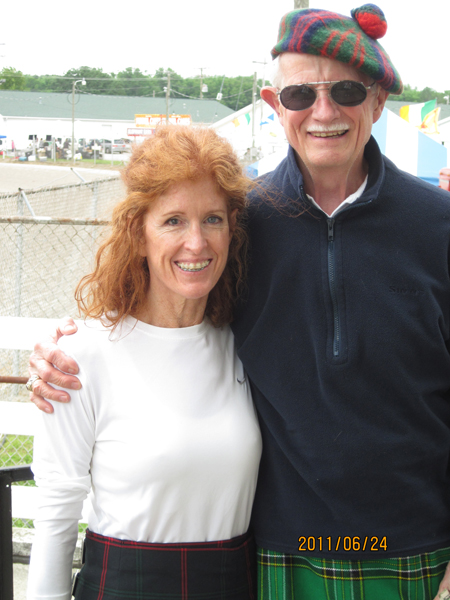 Kilted Mile contestants


---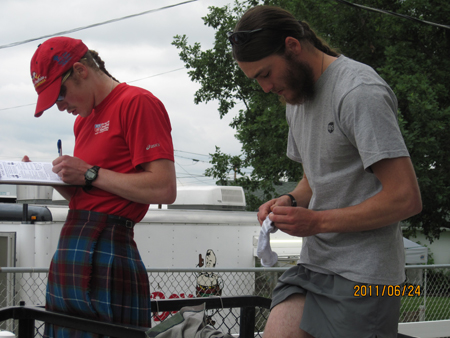 ---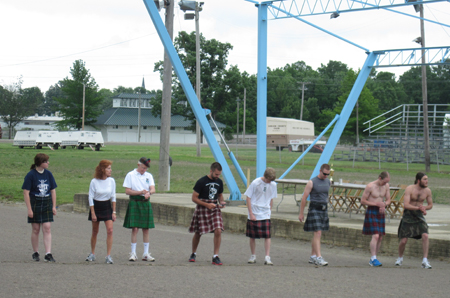 Kilted Mile start


---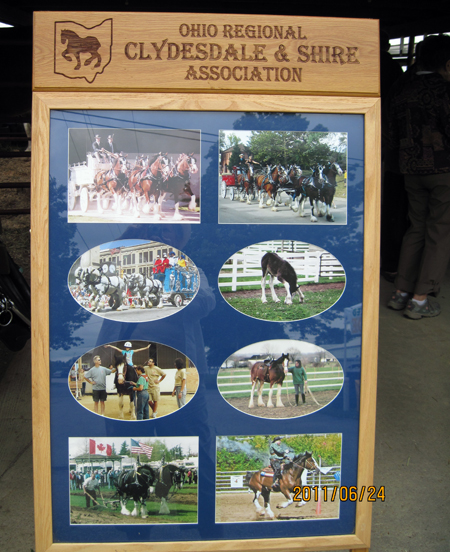 Ohio Regional Clydesdale & Shire Association


---


Bagpipers


---


Santa Jim Hudson and Santa Kona Gant - Claus Clan Society


---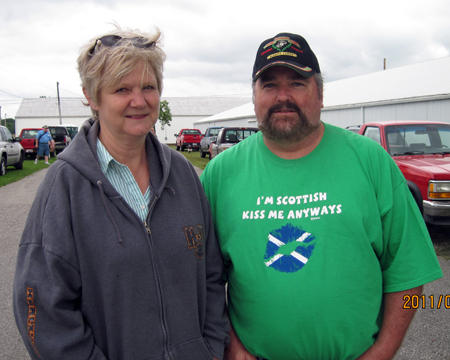 Kathy Foster and Chris Faith - check out Chris' shirt


---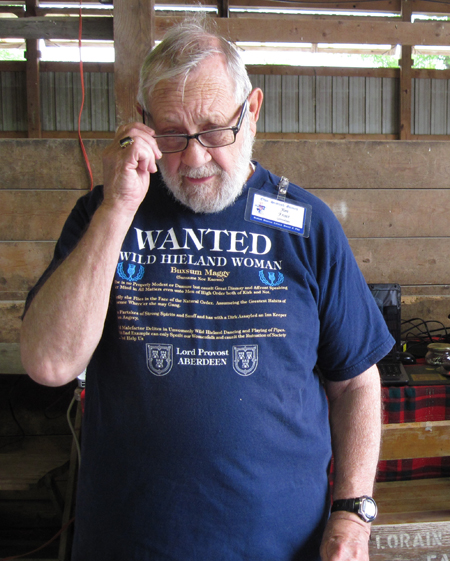 Jim Frost's shirt was worth reading too!


---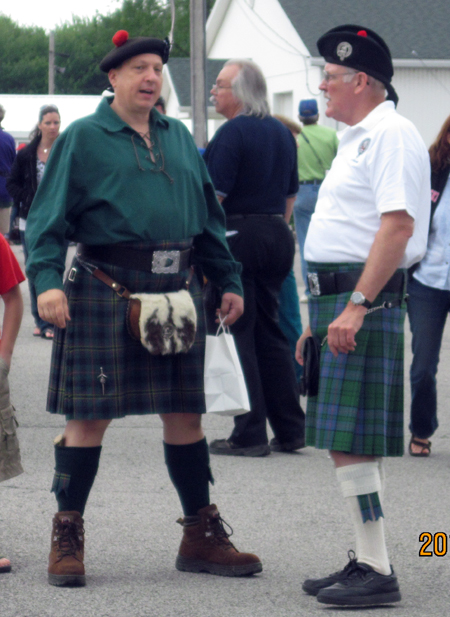 Kilts were everywhere at the Ohio Scottish Games


---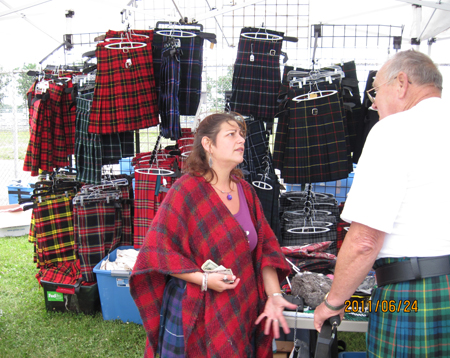 Or you could buy a new kilt at the Games


---


Claus Clan marching in


---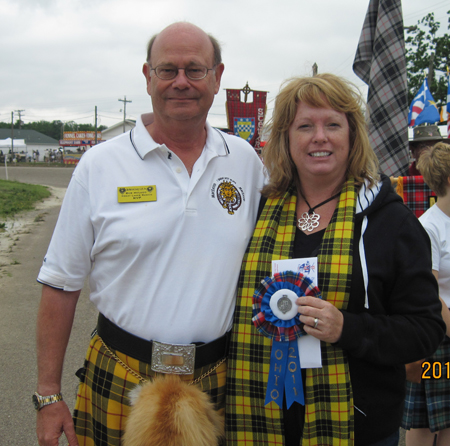 Winner of 'Best Clan Display' was Clan MacLeod Society, USA. Great Lakes Region VP Bob MacLeod with Ohio Games Organizer Bonnie Overton


See photos of over 20 of the Clans represented at the Ohio Scottish Games
Caber Toss at the 2011 Scottish Games
---
Top of Page
Back to Cleveland Scottish