The next performance was by Baritone Max Pivik of Opera Per Tutti who sang Questo Amor from Giacomo Puccini's Edgar.
---
Next, Soprano Andrea Anelli and Mezzo-soprano Paulette Penzvalto of Opera Per Tutti sang the Flower Duet from Leo Delibes' Lakme.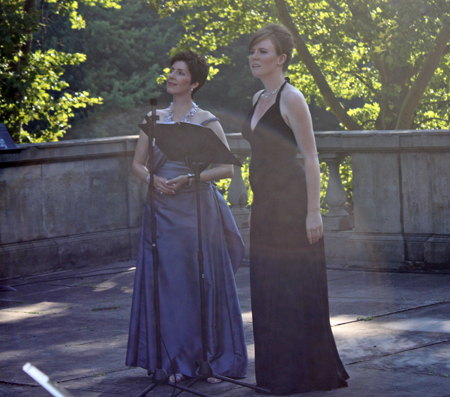 Andrea Anelli and Paulette Penzvalto
---
Narrator Jan Jones introduced three Neapolitan songs.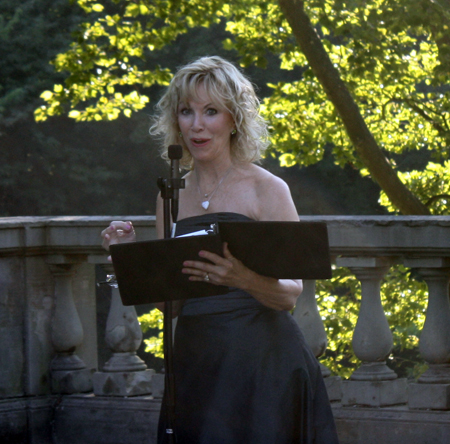 Jan Jones



First, Tenor Timothy Culver sang Marechiare by F. Paolo Tosti.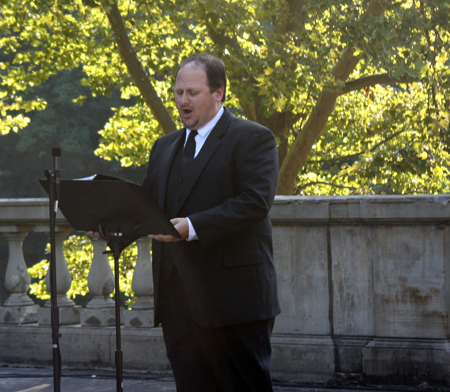 Timothy Culver
---
Next, Soprano Andrea Anelli sang the Neapolitan Il Bacio by Luigi Arditi.
Andrea Anelli
---
Then Tenor Leodigario Del Rosario sang Mattinata by Ruggero Leoncavallo.




---
Baritone Max Pivik sang Avant de quitter from Charles Gounod's Faust.




---
Mezzo-soprano Paulette Penzvalto performed Una voce poco fa from Rossini's Barber of Seville (Il Barbeiere di Siviglia).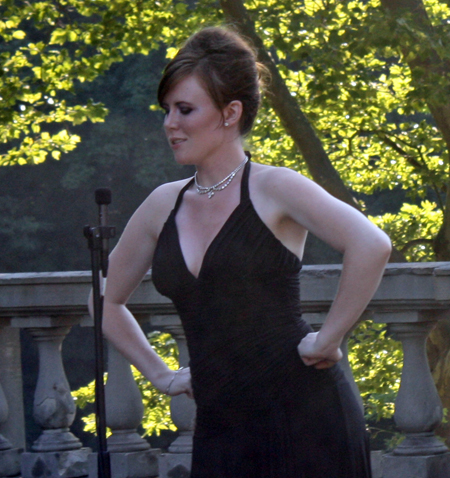 Paulette Penzvalto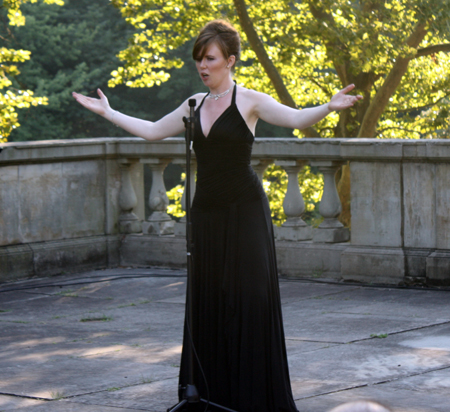 ---
Page 1 of Opera in the Italian Cultural Garden

Page 2 of Opera in the Italian Cultural Garden

Page 3 (this page) of Opera in the Italian Cultural Garden

Page 4 of Opera in the Italian Cultural Garden

Page 5 of Opera in the Italian Cultural Garden


---
Top of Page
Back to Cleveland Italians