ClevelandPeople.Com
Celebrating Cleveland's Cultural Diversity


Cleveland International Hall of Fame
Cleveland International Hall of Fame - 2014 Nominees
Over 100 very worthy candidates were nominated for the 2014 class of the Cleveland International Hall of Fame.

All previous inductees into the Cleveland International Hall of Fame are working to narrow the list down and then the committee will finalize the 2014 class.

Here is the list of nominees (alphabetical by first name) and a brief word about their ethnciity or category. Note: If your favorite person or heritage is not on the list it is because you or nobody else nominated them! Please make note for the 2015 class.
Alan Schonberg - Jewish
Alfonso D'Emilia - Italian
Akram Boutros - Egyptian
Amir Khaild A. Samad - African-American
Amy Hope - Chinese
Anda Cook - Latvian
Andrea Andrioff Alusheff - Macedonian
Andreas Traks - Estonian
Arnie de la Porte - Dutch
Ben Stefanski - Polish
Bishop Anthony Pilla - Italian, Catholic
Bo Carlsson - Swedish
Branka Malinar - Croatian
Bryan Marshall - African-American
Carl B. Stokes - Politician
Carolyn Balogh - Hungarian
Chittaran Jain - Indian
Dagmar Braun Celeste - Austrian
David Jakupca - German
Dennis Kucinich - Politician
Diane Karpinski - Polish
Dick Celeste - Politician
Dick Pogue - Many
Dick Russ - Media
Dominique Moceanu - Romanian
Dora Rivas - Peru
Dr Eugene Jordan - African-American
Dr. Edward Keshock - Carpatho-Rusyn
Dr. Jennie Hwang - Chinese
Dr. Sebouh Setrakian - Armenian
Ed Crawford - Irish
Edith Lauer - Hungarian
Elizabeth Balraj - Indian
Ernie Mihaly - Hungarian
Eugene Bak - Polish
Fannie Lewis - Politician
Father Mikhail - Egyptian
Frank J. Lausche - Politician
Frank Jackson - Politician
Frank L. Jirouch - Czech, Cultural garden statues
Frankie Yankovic - Slovenian
Fred Ziwich - Music
Fujita Hiroyuki - Japanese
Gary Kotlarisc - Polish
George Terbrack - Slovak
Grace Kudukis - Lithuanian
Harmonia - Music
Ihor Diaczyn - Ukrainian
Ingrida Bublys - Lithuanian
Jim Craciun - Romanian
Joe Cimperman - Politician
Joe Meissner - Many
Joe Wendal - German
John Borkowski - Polish
Johnny Wu - Chinese
Jose Villanueva - Hispanic
Joyce Mariani - Italian
Judge Ray Pianka - Polish
Judy Fung Chu - Chinese
Julia Shearson - Muslim
Larry Miller - French
Le Ngyuen - Vietnamese
Louis Stokes - Politician
Maija Grendze - Latvian
Margaret Callander - Scottish
Margaret Frost - Scottish
Marika Megyimori - Hungarian
Mary Hamlin - British
Matt Zone - Politician
Mehmet Gencer - Turkish
Mike Polensek - Politician
Mira Sokolovic Damljanovic - Serbian
Monte Ahuja - Indian
Murat Gurer - Turkish
Oscar Villarreal - Hispanic
Paul Burik - Czech
Pierre Bejjani - Lebanese
Prof. Dr. Joseph Solomayer - German
Raj Pillai - Indian
Ralph S. Locher - Politician
Renata Jakupca - German
Rev Marvin McMickle - African-American
Rev. John Kumse - Slovenian
Reverend Doctor Zivojin Jakovljevic - Serbian
Rich Crepage - Multi
Richard Ganim - Middle East
Rita Singh - Indian
Robert Jerin - Croatian
Sam Kim - Korean
Sam Marakian - Armenian
Shiv Agarwal - Indian
Sister Dorothy Kazel - El Salvador, Catholic
Sonja Unger - Croatian
Svetlana Stolyarova - Russian
Taras Szmalaga - Ukrainian
Toan Huynh - Vietnamese
Tom Eakin - Multi
Tom Scanlon - Irish
Umberto Fedeli - Italian
Vanni Wang - Vietnamese
Virgil Brown - Politician
Vlado Pisorn - Slovenian
Wael Khoury - Syrian
Wagdi Anton - Egyptian
William F. (Bill) Miller - Media
Yakov Elgudin, MD - Russian
Ying Pu - Chinese (Media)
Zhanna Magaram - Russian
Let us know who you think should be inducted.
The criteria for the Cleveland International Hall of Fame is that the person must have made a significant and lasting contribution to one or more ethnic group(s) in Cleveland and/or to the broader ethnic diversity community efforts as a whole.
Stay tuned for the announcement of the 2014 class
---
Cleveland Non-Violence Pledge
Cleveland Non-Violence Pledge
"As chairman and on behalf of the Hispanic Roundtable, we enthusiastically take the pledge of peace and nonviolence. We are honored to be associated with two of the greatest human beings whoever lived: Mahatma Gandhi and Dr. Martin Luther King. Most importantly, we want to be associated with the universal and eternal value of peace and dignity for all human beings, who are all created in God's image.
Josť C Feliciano

Have you signed the Cyber Wall of Peace and Nonviolence yet?
---
American Nationality Movement
American Nationality Movement's (ANM) Christmas event
The American Nationality Movement's (ANM)held their annual Christmas event at the German Cultural Center in Olmsted Falls. The event also celebrated the 100th birthday of former Cleveland Mayor Ralph J. Perk.

Ohio Supreme Court Justice Terrence O'Donnell told the crowd that Ralph Perk started the ANM to give a voice to each nationality and that he believed that we are truly one nation under God and all are equal under that flag.

Photos and Videos coming soon
---
Albanian Cultural Garden Dedication
Albanian Cultural Garden Dedication - Phase 2
A delegation from Albania including Fier Mayor Baftjar Zeqaj and the Prefect who represented Albanian Prime Minister Edi Rama joined Cleveland Mayor Frank Jackson, Councilwoman Dona Brady and members of the Albanian community to dedicate Phase 2 of the Albanian Cultural Garden.

The ceremony inlcluded scattering of soil from Albania and a ribbon cutting.
Dona Brady, Mayor Baftjar Zeqaj and Mayor Frank Jackson cut the ribbon
The newly completed Phase 2 of the Albanian Garden includes walkways, a fountain and lights so that the garden can be used by the community and for events. Phase 1 featured the monumental statue of Mother Teresa.

Photos and Videos from the Albanian Garden
---
Champion of Immigrants Award
Champion of Immigrants Award
Congressman Dennis Kucinich accepted the first annual Champion of Immigrants award at an event in Cleveland sponsored by the International Services Center.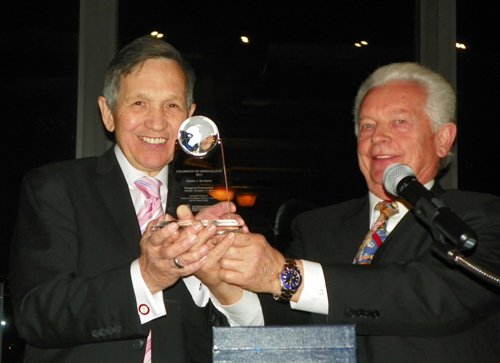 Dennis Kucinich and Ken Kovach
Kucinich told how Cleveland is one of the most welcoming cities in the world because of the ethnic mosaic spoken about by former mayor Ralph Perk. He told of his father coming to the US from Eastern Slavonia through Ellis Island and how he drove an ice truck.

Photos and Videos from the event
---
Philippines storm devastation - Cleveland organization response
Philippines storm devastation - Cleveland organization response
Dr. Joy Kouns Lewis spoke about the tragic storm devastation in her hometown and surrounding areas in the Philippines. Almost two weeks ago, Super Typhoon Haiyan - called Yolanda in the Philippines - landed in Eastern Samar and Leyte provinces and destroyed much of Tacloban City.

Experts say it was one of the most powerful storms ever to hit land. Thousands are dead and thousands are missing. Local Filipino and other communities are planning events to raise funds to help those affected by this tragedy.


---
Asian Services In Action gala
Asian Services In Action gala
Michael Byun, Executive Director, Asian Services In Action, spoke at the annual Asian Services In Action gala event and told of the programs and progress that the organizations made last year and plans for the upcoming year.

More from the ASIA Inc. event soon
---
Tzu Chi foundation provides aid to Philippines
Tzu Chi foundation ships 200,000 instant rice meals, 30,000 blankets to Philippines
Typhoon Haiyan, one of the most powerful typhoons ever recorded, left behind a wide swath of destruction in the Philippines on November 8, with the highly populated city of Tacloban hit hardest. Currently, death toll estimates reach as high as 10,000, and as rescue efforts have been slowed by the enormous scope of the disaster region, casualties may continue to rise. In addition, countless people have been left without homes, in dire need of food and clean drinking water.

Buddhist Tzu Chi Foundation has already launched its disaster relief effort and prepared 200,000 individual servings of instant rice meals and 30,000 blankets to be shipped to the disaster region. On November 12, the first shipment of 30,000 blankets and 60,000 instant rice meals departed for the disaster region via C-130 military transport aircraft.

More information and how you can help
---
Summit on the State of the International Community
Summit on the State of the International Community
The International Community Council (ICC) hosted the 8th annual Summit on the State of the International Community co-sponsored by ClevelandPeople.com and WIN - NEO on Saturday November 9, 2013 at Notre Dame College.

Pioneers of the international Cleveland scene such as Ken Kovach, Dick Russ, August Pust and others shared ideas with others who are interested in Cleveland's global diversity and welcoming.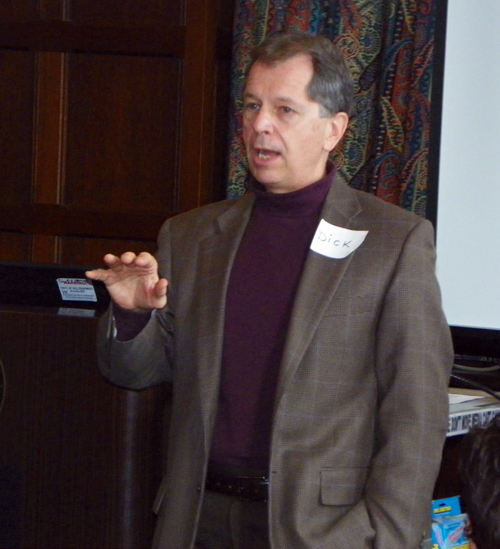 ICC Board Member Dick Russ at the Summit

More from the Summit coming soon
---
Wedding in Vietnam
Wedding in Vietnam
Gia Hoa Ryan and Joseph Meissner are currently on another good will trip to Vietnam to help teach and assist with other projects to help the people.

Joe sent this interesting tale from a wedding they attended. Joe said:

We were invited to a local wedding. Couples here consider it good luck to have guests come from afar to wish them well. So Gia Hoa was especially honored and we sat with the groom's family.

There is a wonderful time at a Vietnamese wedding when the couple and their attendants visit each table and they drink toasts and take special photos with the table guests.

So it came to pass that this couple with the bride in a beautiful white dress and her husband in a nice white tuxedo visited our table.

Gia Hoa had a great toast for the wedding couple: "Mot Cham Nam hanh phuc." That means "may you have a hundred years of love and happiness," or in other words, "Blessings forever"

It then came Meissner's turn. So he said, "Co mui hai cong gai va con giai, sau cong gai va sau cong giai."

The couple did not quite understand his Vietnamese, so he repeated it again. "May you have twelve children, six girls and six boys,"

"Oh My God," said the bride in her best English.

We learn later that the Bride's mother was number nine in a family of eleven. Of course Gia Hoa herself is Number One in a family of twelve brothers and sisters.
---
40 years after the Vietnam War
40 years after the Vietnam War
To celebrate the 40th anniversary of the end of the Vietnam War, the Association of the United States Army (AUSA) (Newton D. Baker Chapter) and Joint Veterans Commission of Cuyahoga County hosted a special event titled: The Vietnam War: A Presentation and a Conversation.

It featured a presentation by Colonel David W. Taylor (USAR-Ret) who is the author of the book: Our War the History and Sacrifices of an Infantry Battalion in the Vietnam War. The event was held at Saigon Plaza in Cleveland and hosted by Lt Colonel Joseph Meissner and Gia Hoa Ryan.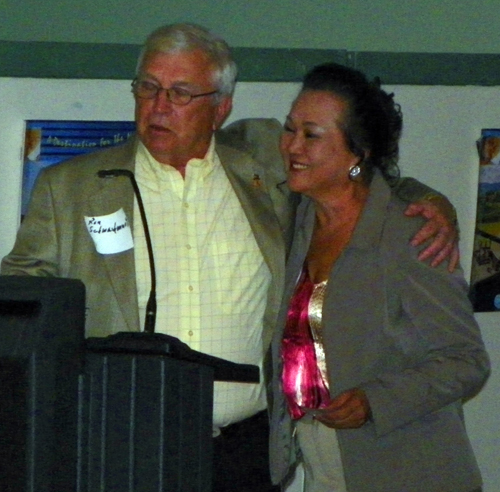 Ron Schwachenwald, president of the Association of the U.S. Army - Newton D. Baker Chapter and Joint Veterans Commission of Cuyahoga County, and Gia Hoa Ryan
Photos and Videos of the Vietnam event
Top of Page
---
Arnie de la Porte
Arnie de la Porte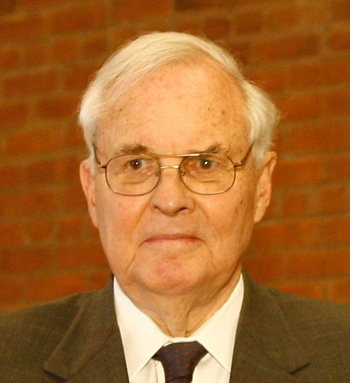 Our condolences to the family and many friends of Arnie de la Porte, Honorary Consul of the Netherlands.
Arnie will be greatly missed.

Top of Page

---
Maltz Museum of Jewish Heritage - Win Guest Passes
Maltz Museum of Jewish Heritage - Win Guest Passes
Win a pair of free guest passes to the Maltz Museum of Jewish Heritage and see the premiere of its original exhibition TRAITOR! Spies, Lies and Justice Denied: The Dreyfus Affair (October 8, 2013 - January 5, 2014).

Enter the contest to win guest passes

Top of Page

---
Rotary honors ClevelandPeople.Com
Cleveland Rotary Honor
Rotary Club of Cleveland is pleased to present its 2013 International Service Award to ClevelandPeople.com and its founders, Pat Hanson, Dan Hanson, and Deborah Hanson not only for their commitment to a better world and the furtherance of world understanding and peace, but for their global vision in support of the international community of Greater Cleveland and the State of Ohio.
---
ClevelandPeople.Com in Congressional Record
ClevelandPeople.Com in Congressional Record
Thank you to Congressman Dennis Kucinich for recognizing ClevelandPeople.Com into the US Congressional Record. Michael Patterson from Congressman Kucinich's office presented the proclamation at a holiday event.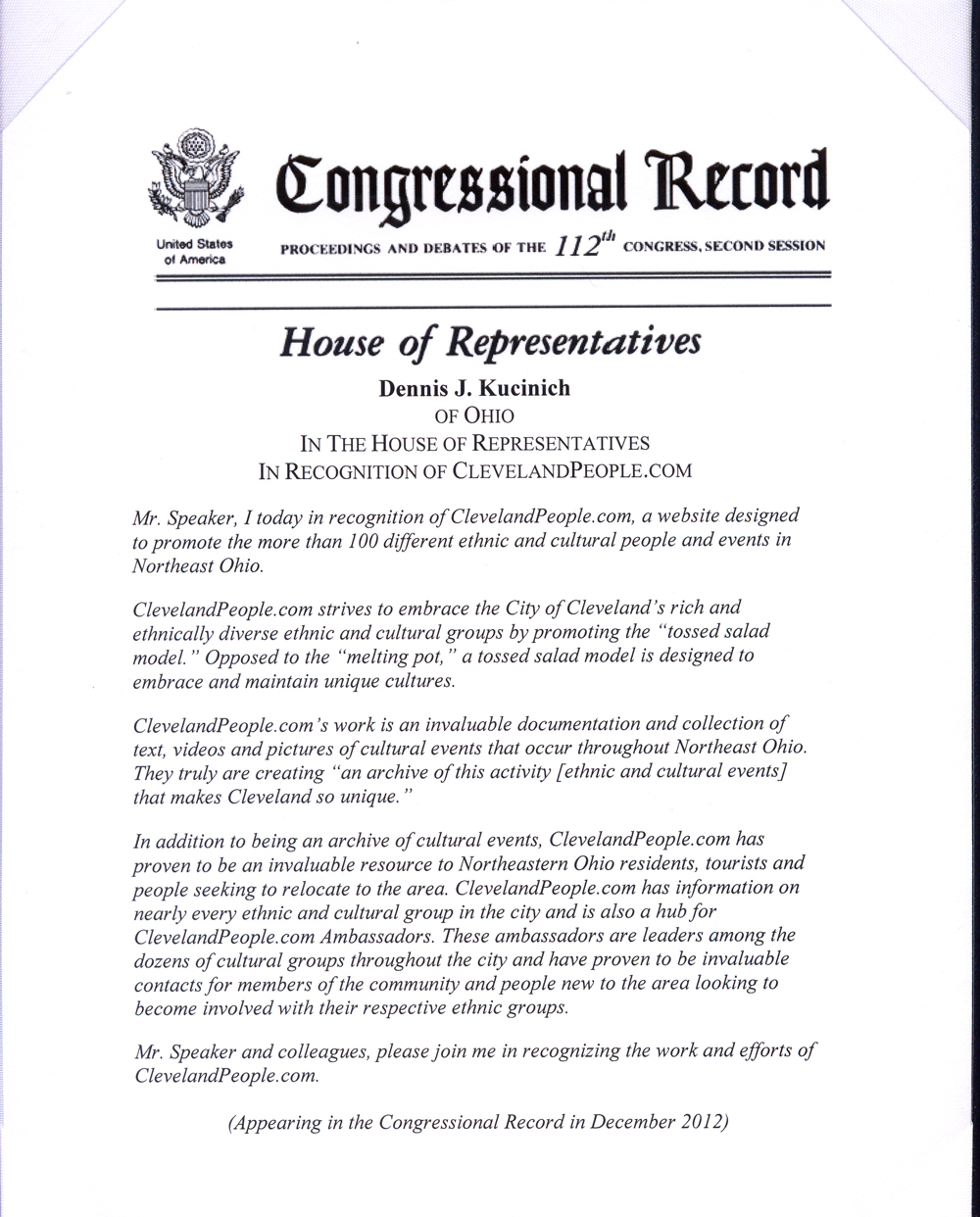 Congressional Record for ClevelandPeople.Com
More from the event
---
Top of Page
---
Questions - we get questions!
Questions!

Besides the daily inquries we receive at ClevelandPeople.Com re visiting and/or moving to Cleveland, we get a lot of interesting questions. Maybe you can help us answer them.

Here are a few:
Are there any Portuguese or other stores in the Cleveland area where one could buy Salt Codfish?

I am trying to find a tutor as I am trying to learn Tagalog (Philippines national language) and I have been trying with learning on my own through cds, books, but still having trouble.

I need help finding a choral work for an all Estonian Music Concert in the New Jersey/New York area to be held May 21,22 The concert incorporates songs and scenes from the documentary "The Singing Revolution." The piece I need is "Puha" (Sanctus) by Urmas Sisask. Although I can order this from the Finnish publisher I was informed it would take 6 weeks to arrive. Is there anyone in the Estonian community who might have this music?

Would you happen to know where I could purchase a Yule Buck/Swedish goat?

I was wondering if there were any opportunities available for an appearance for Little Miss Black America.

I am very interested in joining a Slovak Group if possible. I know I live 1 hour away, but I will drive there it is no problem. I do have others that are interested also after I join. Thank You

I am from the 1957 graduating class at Lincoln High School, Lincoln Nebraska and Silvija [Pakalns] Rutenbergs was a classmate of ours. I have been charged with trying to locate missing classmates and we are hoping you can either forward this message to Silvija or perhaps send me an email where I can contact her.
Can you help? Let us know at info@clevelandpeople.com. Thanks


---
Top of Page
---
Cultural and Ethnic Store
Cultural and Ethnic Store
No matter what your cultural or ethnic background is, you will find products tailored to that group in our On-Line Store.

For example, do you know a Slovenian (or Irish or Polish or Italian or...) Grandma or Grandpa who would love their own Parking Sign? Check it out. Books, DVDs, Music, Flags, Baby Items, Gourmet Foods and much more.

All at great prices and shipped securely from Amazon.com

Please help support ClevelandPeople.Com by shopping in our Online Store.
---
What is Cleveland's greatest asset?
Cleveland People
Sure we love the distinct 4 seasons (most of the time). And we love the great cultural and civic resources such as University Circle, the Cleveland Orchestra, the Cultural Gardens, the Rock and Roll Hall of Fame, Lake Erie, the Browns, Cavaliers and Indians and so much more.
But it's the people that make Cleveland special. The rich culture, traditions and, of course, food from over 100 ethnic groups makes Cleveland a much richer city.
ClevelandPeople.Com Philosophy
Welcome to Cleveland

Helping Monika
Over 1,000 of the daily visitors to ClevelandPeople.Com visit from outside the US. The website has been serving as a Virtual Welcoming Center to people from all over the world. We ask the appropriate Ambassador to assist us with specific cases.
For example, we received an e-mail from a visitor named Monika in Poland. The message was in Polish so we asked Polish Ambassador John Borkowski to translate for us.
Basically, Monika is coming to the Cleveland Clinic and is nervous. She doesn't know anyone or the language.
We sent Monika's information to many on our Polish (and other) lists and the response was terrific. Several organizations and individuals will be assisting and welcoming Monika.
What a terrific group of Cleveland People!

Top of Page
---

ClevelandPeople.Com News & Events
See all of the latest news on the ClevelandPeople.Com News page and a Calendar of Events on the Calendar page.

Top of Page
---
Submit Your Group's Event
If you want your group's events listed in our Calendar, please send an e-mail to events@clevelandpeople.com with the details. Please allow at least 2 weeks lead time.
Top of Page
---
On-line store for browsing and shopping
Do you need a Hungarian Flag? A shirt that says "I love Slovenian girls"? How about a sign that says No Parking except for Irish Grandmother?
These and hundreds of other items for your particular ethnic group are available for browsing at our on-line store. It's safe, fast, easy and fun. And there is a wide selection you will never find in the stores!
---
What is Cleveland's greatest asset?


Cleveland People Sure we love the distinct 4 seasons (most of the time).

And we love the great cultural and civic resources such as University Circle, the Cleveland Orchestra, the Rock and Roll Hall of Fame, Lake Erie, the Browns, Cavaliers and Indians and so much more.

But it's the people that make Cleveland special. The rich culture, traditions and, of course, food from over 100 ethnic groups makes Cleveland a much richer city.

This site serves as a portal to reach the many interesting groups of people that make up Cleveland. While you will want to click on a link of a group that you belong to or are familiar with, why not check out some other groups and see what they have to offer?

If you are from outside the Cleveland area, even outside the US, please contact us to see what our area has to offer you and your family. We think you will be amazed at the opportunities.

Learn more about ClevelandPeople.Com

---
Top of Page

Sponsored in part by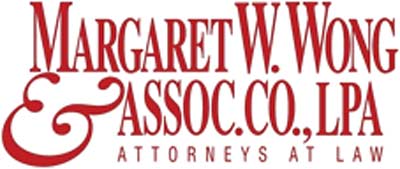 Thanks to Vision Net for hosting this site