Cleveland International Hall of Fame
Inaugural Class - 2010
The Cleveland International Hall of Fame inducted its inaugural class on Wednesday May 12, 2010 to a sold out audience. The 300 attendees and waiting list of almost 70 are a tribute to the quality of this inaugural class.
Thank you to our sponsors for supporting this important event.
---
Be sure to mark May 11, 2011 in your calendar for next year's Cleveland International Hall of Fame induction.
---
So many worthy candidates were nominated that the selection committee had its work cut out for them in selecting the inaugural class. The members of the 2010 Class are truly outstanding and were unanimous selections.

The Cleveland International Hall of Fame Inaugural Class of 2010 consists of (in alphabetical order) :

Click on an inductee's name to jump to their bio.
---
2010 Cleveland International Hall of Fame - Overview
2010 Cleveland International Hall of Fame - Why and How
2010 Cleveland International Hall of Fame Sponsors
Photos/videos of the 2010 Cleveland International Hall of Fame inductions
Faces in the crowd at the 2010 Cleveland International Hall of Fame
Albert Ratner keynote remarks at the 2010 Cleveland International Hall of Fame
---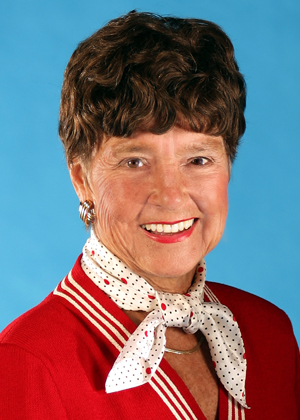 Jeanette Grasselli Brown
Jeanette Grasselli Brown spent 38 years in industrial research, retiring in 1989 as Director of Corporate Research for BP America (formerly The Standard Oil Co.), From 1989 to 1995 she served as Distinguished Visiting Professor and Director, Research Enhancement at Ohio University, Athens, Ohio.
In 1995 she was appointed by Governor Voinovich to the Ohio Board of Regents, the coordinating body for all higher education in the State of Ohio. She was reappointed by Governor Taft in 1999 and she is a past Chair of the Board. She was Vice Chair of the Governor's Commission on Teacher Success in 2002.
Jeanette Grasselli Brown received her B.S. degree from Ohio University and her M.S. in Chemistry from Case Western Reserve University. She holds 13 Honorary degrees, including the most recent from the University of Pecs in Hungary. She has 1 patent, 80 publications and 9 books in the field of infrared and Raman spectroscopy. She was Editor of the international journal, Vibrational Spectroscopy from 1989-1995.
Her areas of expertise include industrial problem solving using vibrational spectroscopy, combined instrumental techniques, computerized spectroscopy, process analysis and control, and environmental spectroscopy. She is a member of Phi Beta Kappa and is a Fellow of the American Association for the Advancement of Science.
Her civic involvements include the Boards of the Cleveland Hungarian Development Panel, the Cleveland Orchestra, the Great Lakes Science Center (past Chair, Board), the Cleveland Clinic Foundation (co-chair, Neurological Institute Board), Friends of EPrep school, the Holden Arboretum, Martha Holden Jennings Foundation, Musical Arts Assoc of the Cleveland Orchestra, One Community (co-chair, Board), IdeaStream (past Chair, Board) the Cleveland Scholarship Programs, Inc. (past Chair, Board), and the Northeastern Ohio Science and Engineering Fair (Vice Pres, Board). She was Co-Chair of the INTEL International Science & Engineering Fair which was held in Cleveland in May, 2003.
She has been a Director on the Board of 6 Fortune 500 corporations and has served on the White House Joint High Level Advisory Panel for assessing US/Japan science and technology. She has been Chair of the U.S. National Committee for IUPAC, national President of the Society for Applied Spectroscopy and national Chair of the Analytical Division of the American Chemical Society.
She has received the Garvan Medal as the outstanding woman chemist in the United States from the American Chemical Society, was the first woman inducted into the Ohio Science and Technology Hall of Fame, and is in the Ohio Women's Hall of Fame. In 1985 she was selected as one of the Foremost Women of the Twentieth Century and in 2002 she was selected as an International Scientist of the Year.
In 2002 she received the National Ellis Island Medal of Honor for her work with the Hungarian community in Cleveland. In 2004 she received the Great American Award from the Stan Hywet Foundation and she was selected for the book "Ohio 200 years, 200 Women: Ohio's First and Finest". In 2006 she received the In Tribute to Public Service Award from Cleveland State University's Maxine Levin College of Urban Affairs.
---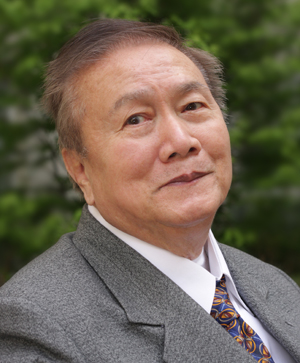 Dr. Dieu Thuc Do
Dr. Dieu Thuc Do was born in Rach Gia, Viet Nam. He is the oldest of 5 children. His father was the Deputy Chief of Rach Gia and his mother was a homemaker. He graduated from Sai Gon Medical school in 1965 and served in the army (ARVN) as a major and physician. From 1973 to 1975, Dr. Do was elected as the chairman of Rach Gia City Council.
Dr. Do immigrated to the United States in 1975 after the fall of South Viet Nam. He successfully passed the necessary equivalency tests and completed a residency program which allowed him to practice medicine in his new home. Dr. Do married Thuy Do and moved to Cleveland, Ohio. They have three children - Francis, Stephanie, and Jennifer. Dr. Do is first and foremost, a family man. The dedication and pride he feels for his wife and children is notorious to those that know him.
From 1980 to the present date, Dr. Do has practiced medicine in Cleveland, Ohio. He is well known and respected in the community as both healthcare provider and friend. Patients report that his empathy and respect for their autonomy, personal values, and heritage demonstrate his devotion to their health and wellbeing. Patients consider him to be an integral part of their lives and regularly request his presence at significant events in their lives.
While practicing as a medical doctor, Dr. Do was also in the United States Army Reserve. In 1991, he served in Iraq during Operation Desert Storm. Dr. Do was awarded the title of Major Ret., United States Army, and Desert Storm veteran. Every year on Veteran's Day and April 30th, otherwise known as "The Fall of Saigon", Dr. Do participates in local ceremonies to honor military veterans and to remember the sacrifices of both American and Vietnamese soldiers in the wars.
Dr. Do's commitment to the community goes beyond the medical field. Recognizing the difficulties of immigrating to a foreign nation, Dr. Do uses his current blessings to help immigrants easing into American society. He was co-founder of the Asian Pacific American Federation in Cleveland, Ohio, was appointed to the Cleveland Mayor Advisory Committee (1983-1993), and served as the President of the Vietnamese Community in Greater Cleveland for 8 years (1980-1988). During this period, he also served as the liaison between the local government and new Vietnamese immigrants.
As a Catholic, he is active with the Diocese of Cleveland, The Vietnamese Catholic Community at St. Boniface, and the Asian Ministry of the Diocese. He sat on the Board of Trustees of the Cleveland Catholic Charities, and was a member of Diocesan vocational.
Dr. Do and his family are proud of their Vietnamese heritage. As the first generation of Vietnamese immigrants in Cleveland, they feel that it is their duty to reach out to other groups and demonstrate how cultural diversity can enrich the community and its city. They have participated in many projects to promote the Vietnamese cultural heritage and to celebrate the diversity in Northeast Ohio. Their tireless contribution and participation in events such as the annual Lorain International Festival and the initiative Church in The City from the Diocese of Cleveland are primary examples.
Dr. Do has traveled the world for both work and pleasure. He has visited France, Italy, and Ireland and has been asked to travel to Thailand and Iraq. No matter the destination, Dr. Do has a profound respect for different cultures and perspectives.
His greatest pleasure is sharing and receiving insights and knowledge with others. Despite language barriers, he makes efforts to communicate and connect with others. Dr. Do's spirit, courage, and compassion have made him both highly respected and adored by his community and beyond.
---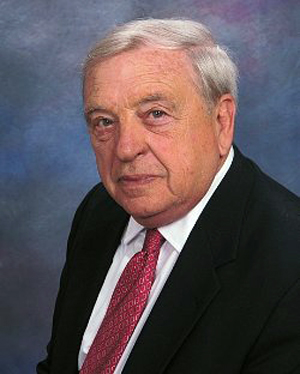 Robert J. Haas



Robert (Bob) Haas was born and raised on Cleveland's west side. Married for 17 years to his wife Barbara, Bob has two sons and three grand children. He graduated from St. Edward High School, attended John Carroll University, and graduated from the Ohio Highway Patrol Police Academy.

Hired by the City of Berea Police Department, he served 15 years as a patrol officer. He was then promoted and served 10 years as a detective before being named the department's Community Relations Officer, a post he held for 10 years prior to his retirement in 2010. During his 35 years in public service, Bob founded Berea's Block Watch program and was also instrumental in forming the city's Safety Town.

To say that Bob is retired, however, is a bit of a misnomer. Currently he is the Executive Director and founder of the Cleveland Oktoberfest, while also serving on the board of the Cuyahoga County Fairgrounds. His grandparents having both migrated from Germany, as a youth, Bob's parents played a pivotal role in teaching him about his German heritage, culture and traditions.

Some of his fondest memories are of times spent enjoying German food and music with his family at Kiefer's Restaurant on Detroit and W. 25th. "Every holiday was filled with German traditions and food which made the holidays something very special."

As a Police officer, he worked at the Oktoberfests held by Steve Bencic at the Cuyahoga County Fairgrounds, and was saddened when the festival left Berea, only to die a slow death in Lake County. Whether he knew it or not at the time, a seed had been planted, and in 2005, with the help of volunteers from the Berea Kiwanis, Berea Rotary, and the Donauschwaben, Bob undertook the yeoman's task of bringing the Oktoberfest back to the fairgrounds.

Despite financial difficulty, a tough economy and population drain, the Cleveland Oktoberfest has over the past five years beaten the odds and grown into a world class event, where all Clevelanders can celebrate German culture and traditions.

While organizing the Oktoberfest, Bob noticed that several other long-held cultural festivals in the Cleveland area were experiencing hardship due to the economy and a deteriorating urban environment-some disappearing entirely. Desiring to provide a venue where all cultures might showcase their heritage in music and dance, Bob founded the William F. Miller International Pavilion at the Oktoberfest.

"It is one of the features of the Oktoberfest that I am most proud of," said Mr. Haas. "The great city of Cleveland is comprised of so many different nationalities and cultures.... I wanted to give all of them a chance to share their customs and traditions." And this he has done, as the Oktoberfest currently features acts representative of over 20 different ethnicities.

What most impresses Mr. Haas isn't the dramatic intra-cultural dissimilarities in geographic origin, music, cuisine, language, or traditional dress, but rather the commonalities... the thread of humanity that is woven through all cultures--the similarities of courtship and harvest dances, regardless of nationality--and the realization that despite our differences, we are all bound together by a universal need to celebrate life through music, dance, and friendship.

Bob noted, "I consider it a great honor to be inducted into the International Hall of Fame and will continue to work at bringing all of Cleveland's ethnic communities together."
---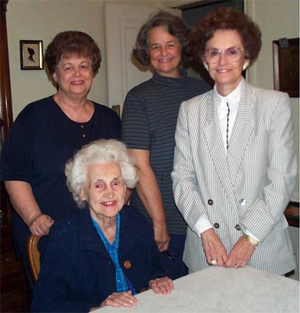 Helen Karpinski (1899 - 2002)



Born in Cleveland in 1899, Helen Karpinski was raised in Reynoldsville, Pa. in a family of originally 13 children. Her father was a coal miner; her mother, Anna Olszewski, was the daughter of an inn keeper. After the eighth grade, Helen had to leave school to work in the silk mills. When the mills closed, she and her sister, both in their early teens, returned to Cleveland for work. The family followed.

She married Johnny Karpinski, who was the first Ohioan to win an international boxing match: he was the amateur welter-weight champion of the world–a title he won in Denmark in 1916. He was also the son of a Democrat, who helped mayors win votes in the Polish community. Learning from her husband, whom she succeeded as precinct committee-person, Helen was elected ward leader for 15 years. She served on both the County and State Democratic Executive Committees. Starting in 1932, she was a delegate or alternate to many national Democratic Conventions and served on the prestigious Credentials Committee. From 1980 to 1984 she was a member of the Democratic National Committee, where she served on its Ethnic Committee.

In 1939, she was the first woman to survive a primary for Cleveland City Council under the current charter. She lost in the general election to an opponent who concentrated his campaign on the question: What does one woman want to do there with all those men? Subsequent women candidates focused more on her success in the primary election, in which she prevailed over a third candidate–the incumbent and the former sheriff. Helen spent the rest of her life showing the way to other women candidates.

Under her leadership as president, the Federated Democratic Women of Ohio drafted a woman for Treasurer of the State of Ohio: Gertrude Donahey. Helen was state chair of her successful 1970 campaign, which resulted in the election of the first woman to be elected to Ohio administrative office. In 1974 the Federation recognized Helen as the Ohio Democratic Woman of the Year. For her pioneering efforts in the changing role of women and their emergence, especially in politics and government, the Ohio Hall of Fame gave her an award as a special honoree in 1983.

Proud of her Polish heritage, Helen actively participated in the American Polish Women's Club and served as its sixth President. For over 20 years she was a chapter officer in the Polish Women's Alliance of America, and also a member of the Alliance of Poles, and the Polish Congress–Ohio Division. She helped organize, and later served as an officer in, the Ladies Auxiliary of the Polish Legion of American Veterans, George Washington Post # 31. She was a founder of the Ave Maria Senior Citizens Club at St. Casimir Church, where she was married. For her services to the Polish community, she received the 1984 Annual Recognition Award from the Polonia Foundation of Ohio

For 43 years she was a member of the Cleveland Cultural Garden Federation, in which she helped establish and then represented the Polish Garden. She led the drive to install a sculptured bust of Madame Marie Curie in the Polish Garden.

She served as the Federation Treasurer for many years and also as Vice-President. One of her major goals, which evolved from this experience, was to develop mutual understanding among ethnics. In furtherance of this goal of ethnic co-operation, she helped found the Women's Cosmopolitan Democratic League and served as its President in 1952. In 1965 she received the Community Service Award from the Baptist Ministers Association. WomenSpace also awarded her the Josephine Irwin Award.

Reporting her 100th birthday, The Plain Dealer observed that Helen's influence not only crossed generations, but gender and ethnicity as well, as was evidenced by the variety of awards she received.
---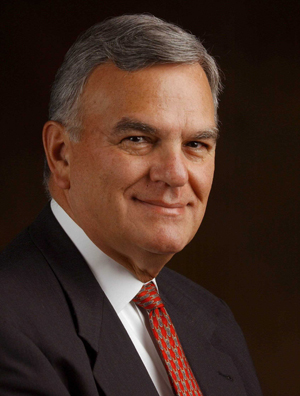 Alex Machaskee



Alex Machaskee is the retired Publisher, President and Chief Executive Officer of The Plain Dealer, Ohio's largest newspaper. In that capacity, he was responsible for the overall policy, operation and direction of the newspaper.

Mr. Machaskee joined The Plain Dealer in 1960. Before being named Publisher in 1990, he had served five years as Vice President and General Manager. Previously, he served as Director of Labor Relations and Personnel, Assistant to the Publisher and Promotion Director. In June, 2006 Mr. Machaskee retired from The Plain Dealer.

Born in Warren, Ohio, Mr. Machaskee worked as a sports reporter and general assignment reporter for the Warren Tribune before joining The Plain Dealer. He is a graduate of Cleveland State University with a bachelor's degree in marketing. Mr. Machaskee was awarded the honorary degree of Doctor of Humane Letters by Cleveland State University in 1995, from the University of Akron in 1998 and from Heidelberg College in 2006.

Mr. Machaskee has been presented with numerous awards throughout his career because of his commitment and leadership in the greater Cleveland community. He was honored by the Urban League of Cleveland with the Whitney M. Young Humanitarian Award, by the World Trade Center Cleveland with the International Executive of the Year Award, by Inside Business magazine with the Nonprofit Board Executive of the Year Award, by the International Services Center with the Golden Door Award and by the Associated Press with a special recognition Award for exemplary service in print journalism. He was inducted into the Northeast Ohio Business Hall of Fame in 2001 and inducted into the Cleveland Journalism Hall of Fame by the Press Club of Cleveland in 2006.

In 1999, Mr. Machaskee was awarded the Ellis Island Medal of Honor by the National Ethnic Coalition Organization, one of the highest national awards in America.

Mr. Machaskee is on the executive committee of the Musical Arts Association of the Cleveland Orchestra and Chairman of International Orthodox Christian Charities. He is an Emeritus Board Member of the Cleveland Museum of Art and past Chairman and current Board Member of the Cleveland Council on World Affairs. Mr. Machaskee is a Board Member of Crime Stoppers of Cuyahoga County, University Circle Inc., St. Vladimir's Orthodox Theological Seminary in Crestwood, New York, Orthodox Christian Network and the Advisory Board of the Cleveland Opera. Mr. Machaskee is a member of the Cleveland Foreign Consular Corps as the Honorary Consul of the Republic of Serbia. He is a member of The Sovereign Order of St. John of Jerusalem, Knights Hospitaller. Mr. Machaskee was the Chairman of the Board of United Way Services for 2002-2003. He also served as Chairman of the 2000-2001 United Way Campaign. In March of 2004, he was named Lifetime Director of United Way Services.

As Chairman of International Orthodox Christian Charities, Mr. Machaskee has traveled to Greece, Serbia, Kosovo, Bosnia, Tbilisi, Beirut, Damascus, Jerusalem, Amman and Ethiopia to oversee the organization's humanitarian efforts.

Currently, Mr. Machaskee is President of Alex Machaskee and Associates, LLC at Key Tower, 127 Public Square, Cleveland, Ohio 44114, 1-216-344-2013. AM&A specializes in Media/Public Relations, Strategic Planning, International Relations, Marketing and Event Promotion.

Mr. Machaskee is interested in the performing arts and is an accomplished musician. He and his wife, Carol, live in Beachwood, Ohio.
---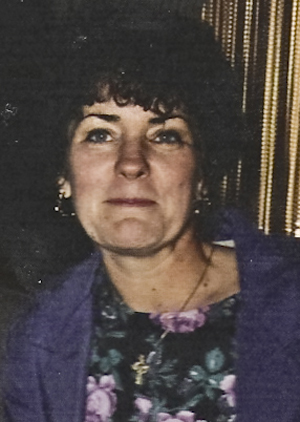 Lonnie McCauley



Lonnie Davis McCauley was born in Cleveland on September 19th, 1947. She attended high school at Lourdes Academy, received a B.A. in sociology from Cleveland State University, and a Master's Degree in Library Science from Kent State University in 1999.

As part of her master's program, Lonnie interned at the prestigious Trinity College in Dublin, Ireland, achieving a lifelong dream, and also published her thesis, "The Irish Directory of Greater Cleveland".

Lonnie had a long and active history promoting Irish Culture and History with the Irish community in Cleveland dating back to 1981 when she was appointed the Public Relations Secretary for the Irish-American Club, East Side. She achieved her greatest honor when she was chosen as the Grand Marshall of the 2001 St. Patrick's Day Parade, the first woman to have that honor in its 134-year history.

At that time she was working as the first Irish-American Archivist at the Western Reserve Historical Society and was a seven year member of the Irish-American Archives Society. Lonnie served on the Irish Famine Memorial Committee and in September, 2000 presided over the dedication of an 11-ton Celtic cross that was erected in the Flats in memory of the millions of Irish who died or were forced to emigrate during the famine.

At the East Side Club, when not busy raising five children with her husband Tom, Lonnie helped found the Padraic Pearse Center in 1985 and served as its first President and held that position for seven terms. Under her direction, the center started the first Irish-American library in Cleveland.

Years later she helped found a second Irish-American library at the West Side Irish-American Club. At the East Side Club Lonnie started the production "Voices of Ireland", a presentation of Irish poetry, songs, music, recitations, dance and drama, which was performed for seven years to the Irish community. She was also instrumental in starting Irish language, adult Irish dance and bohdran lessons, and facilitated an Irish speakers program at the club.

Everything Lonnie did she did with a passion - so she not only loved poetry, but wrote and recited poetry; she not only loved Irish music and dance, but took Irish Ceili lessons and danced with the Irish Adult Dancers in competition, as well as with her daughter Caitlin, in the Cleveland Feis. And, of course, she took the bohdran lessons and was a member of the founding board of the Irish Music Academy of Cleveland.

"I believe I am on a mission to keep our Irish-American history alive so it can be passed to our children and grandchildren," Lonnie once said in an interview. "If I and the Irish-Americans don't succeed, then those who came before us are only historical ghosts."

Lonnie Davis McCauley died on March 18, 2001. Her lifelong achievements were perhaps best summarized by Tom McCaffrey, a friend and Irish musician, who said, "Lonnie, you're always first in everything worthwhile."
---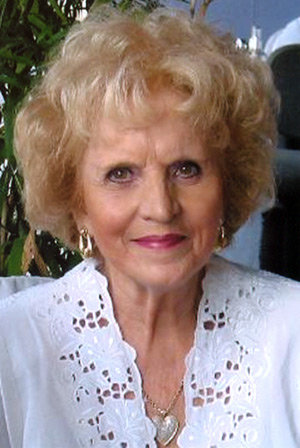 Irene Morrow



Irene Morrow is married to Edward and has six children (Jeffrey, Patrick (deceased), Martin, Roberta, Lorraine and Christine) and six grandchildren (Matthew, Ryan, Nathan, Michaela, Aaron and Justin)

Irene has an impressive resume of twenty-five years of public service. She served as Deputy Auditor in charge of Cuyahoga County payrolls for 8 years and was instrumental in computerizing the entire record keeping system.

For seventeen years she served as the Personnel Administrator and Secretary of the Civil Service Commission for the City of Cleveland. As Secretary of the Civil Service Commission, her duties included testing a job force of some 10,000 individuals with over 800 separate job classifications. Once again, she helped in the computerization of systems to monitor test administration and grading.

Her 1989 retirement may have ended 25 years with the City of Cleveland, but it did not keep her home. She started a new career in food management and service applying her expertise at Golf Courses, Country Clubs and Yacht Clubs.

To this day she is not really retired. She is the assistant to the President of Elite realty.

It is Irene's involvement in civic and ethnic events that brings her here today. In 1975 she was elected Executive Secretary of the Association of Polish Women. She has been a member of the Republican Executive Committee since 1982. Former First lady Barbara Bush honored Irene as one of 40 outstanding Ohio Woman Achievers.

The Polonia Foundation honored her as Polish Person of the Year in 1985.

The organization Irene is best known for, however, is the American Nationalities Movement where she served as Executive Secretary and Treasurer from 1975 to 1999 and as President from 1999 to date. This is a group started right here in Cleveland under the direction of then Mayor Ralph Perk. President Dwight Eisenhower first proclaimed the third week in July as "Captive Nations Week in 1959 and it has been so-proclaimed by each president since. There are 35 member countries. It is a time to honor and remember all of the people who were (and are) harmed by Communism and domination. Today there are only five recognized Communist Countries, but so many more are oppressed by their government,

Irene's work with The American Nationalities Movement has brought the cause of the Captive Nations to the attention of thousands of people.

Of Polish heritage herself, she has also been honored by other groups, such as the United Hungarian Societies and the Vietnamese Community because she is so cognizant of all people's suffering.

Her awards and honors are too many to mention but each one is the result of a kind heart and a genuine concern for all humanity.
---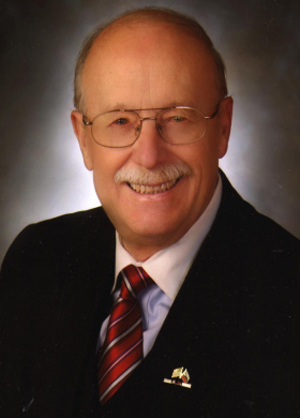 August Pust



August B. Pust, during his more than thirty-year career in U.S. public service, not only coordinated multicultural relations, but also participated, organized, and led various trade, humanitarian, educational, cultural, and goodwill missions abroad. His specialty was focused on the development of programs and initiatives in the non-governmental sector to foster civil societies, democratic systems, especially on training and exchange programs for young professionals. His efforts led to better global understanding and development of friendly people-to-people relationships, especially among international universities. As a governmental employee he coordinated global partnerships among municipal, regional, and state officials.

He was a major part in the development of a new concept of American Citizens Diplomacy to the highest level, which became an example for others to follow.

For his efforts he received many commendations and was named in 2002 "Citizen Diplomat" by the National Council for International Visitors. He advocated and presented several key addresses at international forums, multicultural summits, and universities. Mr. Pust received in 1999 the most prestigious degree of Doctor Honoris Causa, an honorary doctorate from Valachia University, Romania.

Presently he is serving on the Board of Trustees of the Council of International Programs USA and in several organizations dealing with the research and preservation of the history of American immigrants.

Born 1938 in Ljubljana, the capital city of Slovenia. Arrived in New York City Harbor, USA, as student/visitor on December 1957, and in 1970 become USA Citizen. Married for over 44 years to wife Gloria and has one daughter, Adriana.

August B. Pust built a distinguished career not only in his profession as artist/graphic designer/manager and art director but also in the U.S. public service. Appointed by President George W. Bush, Mr. Pust served as a Member of the U.S. Commission for the Preservation of America's Heritage Abroad from 2001 - 2006. Prior to this appointment, he was the Director of Multicultural Affairs & International Relations in the Governor's Office, State of Ohio (1991-2002) and he served as Executive Assistant to Cleveland Mayors George Voinovich and Michael White, for Ethnic Affairs/International Relations. In recognition of his services, Mr. Pust was named Honorary Mayor of Cleveland and received from each Mayor the "Key of the City."

Mr. Pust served on the U.S. Bicentennial Projects Committee and was a founding member of the Greater Cleveland Ethnographic Museum, serving as its first chairman. In 1990 he testified on International Relations before US Congress. Mr. Pust currently serves as a board member for organizations such as the Council of International Programs (CIP) USA, American Nationalities Movement, and is a past member of International Services Center, and the United Nations Association, Ohio, and also become 'International Fellow'.

Mr. Pust was involved in a special project for bringing the 2004 International Children's Games to USA - which attracted to Cleveland over 3000 young athletes from 55 countries and was supported by over 100 multicultural groups. He is currently serving as a volunteer and adviser to various universities and international/multiethnic groups on projects of building bridges of understanding, respect and knowledge of internationalism and preservation of immigrant contributions.

Mr. Pust is the recipient of many citations and awards in recognition of his work. Included among the honors is the "Citizen Diplomat" award from the National Council for International Visitors, the "Honorary Order of the Freedom Medal" from the President of the Republic of Slovenia, the "Ohio Distinguished Service Medal" and the prestigious "Freedom Medal" awarded by the American Nationalities Movement for his promotion of new democracies.

Mr. Pust is also a recipient of the "Living the Legacy" award given in memory of Dr. Martin Luther King Jr. for his commitment to racial and cultural diversity and to Universal Human Rights. In May of 2008 he received at a gala celebration in the New York City the Ellis Island Medal of Honor, one of the most prestigious awards in USA.

Mr. Pust is active in many various nationalities organizations including Slovenian - American community affairs. He has been honored for his contributions as "Slovenian Man of the Year 2008". He is a founding member, and served on the Boards of Slovenian American Heritage Foundation, Slovenian American National Art Guild, and Slovenian Museum and Archives .

For the preservation of his heritage he created and published artistic postcards and U.S. postage stamps on Slovenian traditions. He is also well known international artist/exhibitor. He is listed in Marquis Who's Who in America in 21st Century.
---


Paul Sciria



Born to Sicilian immigrants, Angelo and Felicia Sciria, on November 3, 1928, Paul Angelo Sciria was welcomed to the world in their family home at 151st and Kinsman. He grew up in the Kinsman area where he attended A.J. Rickoff Elementary, A. Hamilton Junior High and John Adams High School. He attended The Ohio State University for college. And was also a member of the ROTC.

Following his OSU days, Sciria attended the Marshall School of Law. At the same time, he was working at City Hall and Paul realized his love for police reporting. In between the beginning of this special career in his life and today came the love of his life, Francesca ("Franca"), three sons, two daughter and nine grandchildren.

In 1992, Sciria acquired LA GAZZETTA ITALIANA, becoming the paper's main writer, editor and advertising and subscription salesperson. Paul has been the voice of the Italian American community and, as anyone who's ever gone out to lunch with him knows, has many admirers who appreciate what he does every month with LA GAZZETTA and for the Italian American community.

Paul says, "I am so proud to live in the best of two worlds. I am totally gratified to be an American and particularly proud of my Italian roots. I don't know who said it but he was right-on when he said America was discovered by Italians, named by Italians, explored by Italians and a large part built by Italians. And yet so many Italians are defensive of their heritage instead proud of it. For thousands of years Italy has been the cultural leader in the world but you would never know it based on the communications business which continues to lead with stories that Scorcese and Coppola created not so much for entertainment but for wealth.

They didn't profile a John Basilone who won the Congressional Medal of Honor and Navy Cross - an American Italian Douglas MacArthur called a one man army - or an AP Giannini - the son of poor immigrants who founded one of the most successful institutions in the world…the Bank of Italy…who revolutionized banking and transformed the west. Look to every aspect of greatness - art - music - literature - industry - language - even the declaration - that all men are created equal - and Italian influence is there.

I've played such a minor role - because other Italians gave me the opportunity to create and help me to add a few thousand words in sustaining a monthly newspaper - now in its 19th year La Gazzetta Italiana - to participate and help coordinate a Columbus Day Parade in Little Italy - and partake in a minor role the great achievements and contributions of a Northern Ohio Italian American Foundation (NOIA).

Italians have contributed more than their share to the fabric and well being of our society and without our contributions, influence and inspirations…the world would be a much poorer place."
---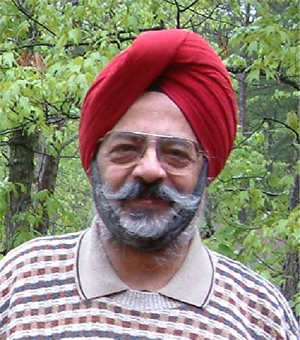 Paramjit Singh



Paramjit Singh has been a Community Leader of the Asian Indian Community since he landed in Cleveland in June of 1962. Being a Sikh, he has dedicated his life to serving the needy.

Paramjit Singh completed his Mechanical Engineering from the Indian Institute of Technology (I.I.T.) Kharagpur, India, in 1958 and joined the MBA program at Case Western Reserve University in September 1962. He got involved with the International Student Group and shortly thereafter became its Chairman. This gave Paramjit the opportunity to meet students from all over the world and make him a citizen of this world. Being from India gave Paramjit the opportunity to share with his international friends and Clevelanders, the Indian culture, entertainment, food and religions, especially Sikhism (the fifth largest religion in the world).

The Cleveland Council of World Affairs asked Paramjit Singh to organize the first Indian dinner to celebrate the 13th Republic Day of India with students and members of the Council. In 1964, he got involved with other members of the Indian community to establish the India Association of Cleveland.

Paramjit Singh made history in Cleveland by being the first turbaned Sikh to be a part of Case Western Reserve University graduation ceremony (proudly wearing his turban, rather than the traditional mortarboard) in 1965.

With the change in the immigration laws and the growth of the Indian community in Cleveland and all over the United States, the National Federation of Indian-American Association (NFIA) was formed in 1980 and that resulted in the creation of the Federation of India Community Associations of NE Ohio (FICA) in 1981, which is a member of NFIA.

Paramjit and his wife Linda came up with the idea that Indian-Americans should start giving back to this country for all the opportunities it has provided. They shared their thoughts with FICA and Project SEVA was created with Ohio State Senator Michael White and Reverend Earl Preston Jr., Pastor of Morning Star Baptist Church. Project SEVA prepared and served a Thanksgiving Dinner to 400 people at the church. The joy that they experienced led Paramjit to share it with the Executive Board of NFIA and Project SEVA was adopted as national project by NFIA.

Paramjit Singh has and continues to provide his personal and professional time as a volunteer to add value in the Indian and Ohio community. He has served as President of FICA, Vice President NFIA, President of American Society of Engineers of Indian Origin, Cleveland Chapter, Founding member of Asian-Indian-American Business Group, Asian-Indian-American for Better Government, Executive member of Cleveland Mayor George Voinovich's Asian Advisory Council, and more.
---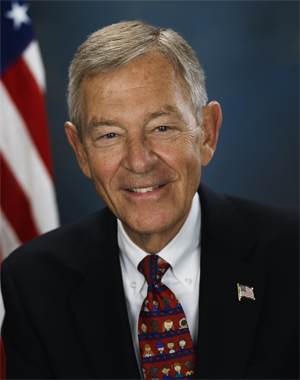 Senator George Voinovich



From his time as member of the Ohio House of Representatives, Cuyahoga County Commissioner, Lieutenant Governor of Ohio, Mayor of Cleveland and Governor of Ohio, to his present role as Ohio's senior United States Senator, George V. Voinovich has strived for more than 40 years to make all levels of government "work harder and smarter and do more with less."

As mayor of Cleveland, USA Today credited him with "turning the nation's 22nd largest city from a laughingstock in the 1970s into a three-time All-America City winner during the 1980s" after Cleveland became the first major city to declare bankruptcy since the Depression. His work rebuilding the city through public-private partnerships earned him praise from the National Urban Coalition, which hailed him as one of four distinguished urban mayors in America.

Over the last decade, Senator Voinovich has also been actively involved in crafting America's foreign and national security policies. He used his status as a five-year member of the Senate Foreign Relations Committee to conduct oversight of U.S. foreign policy in the most critical parts of the world, including Iraq, Afghanistan, Iran, North Korea, the Balkans and former Captive Nations in Eastern Europe.

Senator Voinovich played a leadership role in strengthening and enlarging the North Atlantic Treaty Organization (NATO) Alliance and was the only member of Congress in the room at the 2002 NATO summit in Prague where membership was formally extended to Latvia, Bulgaria, Estonia, Lithuania, Romania, Slovakia and Slovenia.

Senator Voinovich has also carried the banners of advancing U.N. reform, strengthening U.S. public diplomacy, promoting lasting peace and stability in Southeast Europe, and combating global anti-Semitism, racism and other forms of intolerance. And, his Visa Waiver Program legislation was eagerly adopted, and is now benefiting countries that support the United States and are committed to fighting terrorism around the globe.

Proud of his Serbian father (who was secretary of the Yugoslav Cultural garden in the 1930's) and his Slovenian mother, Collinwood's own often says "I have found over the years that those people who are proud of their ethnic heritage are great Americans."

With all Sen. Voinovich has accomplished, he calls Janet, his wife of 47 years, God's greatest blessing on him.
---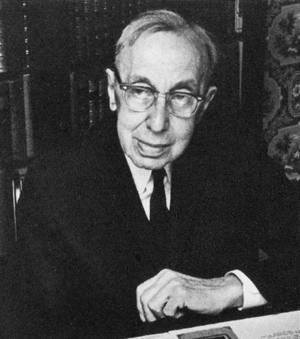 Leo Weidenthal



Leo Weidenthal (1878-1967) was editor of the Jewish Independent and founder of the Cleveland Cultural Garden Federation. Born in Cleveland to Emanuel and Julia (Kretch) Weidenthal, he began his newspaper career as a reporter for the Cleveland World; then for the Cleveland Leader and in 1906, for the Plain Dealer on the city hall beat.

In 1917 he became editor of the Jewish Independent, a weekly founded in 1906 by his brother Maurice. Leo Weidenthal guided the Jewish Independent for 47 years. His retirement in 1964 served as the catalyst for a reorganization of Cleveland's Jewish press by a civic group incorporated as the Cleveland Jewish Publication Company.

Weidenthal was a founder of the Cleveland Chapter of the National Conference of Christians & Jews. Cleveland was one of the first US cities to have a chapter because of his efforts.

Bud Weidenthal recalls that he was dubbed "Leo the Lion of Willowdale" for his journalistic tenacity. When he got on to a story or a cause, he never let go. Among them was the Shakespeare Cultural Garden which he inspired in 1916, and the Cleveland Cultural Gardens which came eleven years later.

When he retired as a reporter in 1917 to become editor of the Jewish Independent, Cleveland City Council unanimously voted to name a street in his honor. They called it Willowdale Ave. (the loose English translation of Weidenthal)

Leo Weidenthal celebrated his birthday each year with William Shakespeare, and built and catalogued a Shakespeare collection which now resides in the Cleveland Public Library in his honor. As a reporter in 1916 he goaded the city leaders into creating the Shakespeare gardens in honor of 300th anniversary of the death of the Bard.

During the dedication of the Shakespeare Garden in Rockefeller Park in 1916, Weidenthal said that similar sites should be prepared for each of the city's nationality communities. In 1926 the organization became the Cultural Garden League, and a Hebrew garden was established. On May 9, 1927 the city set aside areas of Rockefeller Park for future gardens.

In 1962 Louis Seltzer, editor of the Cleveland Press, wrote a column dedicated to him. "You, Leo, are a great citizen of your home city, and in your lifetime have helped as much or more than any other in your generation to keep it great."
---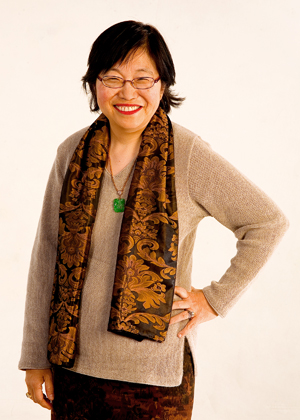 Margaret W. Wong



In more than 30 years of practice, Margaret Wong built Margaret W. Wong & Associates Co., L.P.A. into a law firm nationally and internationally renowned for its knowledge and expertise in immigration and nationality law.

Ms. Wong is licensed to practice in Ohio, Michigan, New York, Georgia, the District of Columbia, U.S. District Court for the Northern District of Ohio, U.S. District Court for the Southern District of New York, U.S. District Court for the Eastern District of New York, U.S. Court of Appeals for the 6th Circuit, and the U.S. Supreme Court.

Her firm handles more than 4,000 immigration matters each year, with offices in Cleveland, Columbus, Atlanta and New York.

Among other honors, she has been listed as an Ohio Super Lawyer, Ohio Leading Lawyer and one of Cleveland Magazine's Most Interesting People.

Ms. Wong has been inducted into the Ohio Women's Hall of Fame, is AV rated by Martindale-Hubbell, is a recipient of the Ellis Island Medal of Honor and served as the first Asian-American president of the Northeastern Chapter of the Federal Bar Association. She is also co-chair of the Immigration Law Committee for the National Asian Pacific American Bar Association (NAPABA).

Ms. Wong has volunteered her time and expertise to the boards of diverse organizations, including Ideastream, the Ohio State Bar Foundation, Town Hall, St. Vincent Hospital Health Care System, United Way Services, The Diversity Center of Northeast Ohio, Notre Dame College, Cuyahoga Community College Foundation, Northeast Ohio Council on Higher Education and the national advisory boards of Cleveland State University and SUNY Buffalo Law Schools.

Ms. Wong is an avid educator, reader and writer. She is a charter founding member of the Ohio Supreme Court CLE Commission and Ohio Supreme Court Racial Task Force, as well as a life member of the Ohio State Bar Foundation and Federal Bar Association. She has been appointed by the Ohio Attorney General's Office as a special counsel to represent Ohio universities for more than 20 years. Ms. Wong hosts two live radio talk shows in New York City on AM1480 and AM1380.

Her new book, The Immigrant's Way: For All Immigrants, By An Immigrant
, is must-reading for both foreign and native-born people.
---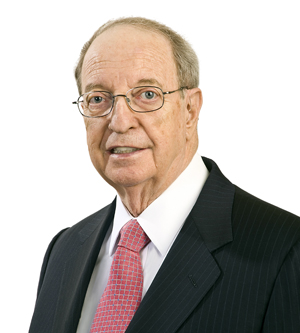 Albert B. Ratner



Albert B. Ratner, Co-Chairman of the Board, Forest City Enterprises, Inc., will deliver a keynote address during dinner.

He graduated from Michigan State University in 1951 with a B.S. from School of Forestry. He is the recipient of Honorary Doctor of Laws (1990) Long Island University, Brooklyn, N.Y. and Honorary Doctor of Engineering (1992) Polytechnic University, Brooklyn, N.Y.

In 2007, he was appointed Adjunct Visiting Professor at the Land Policy Institute of Michigan State University.

Among the many awards that he has received, is the 2005 Urban Land Institute J.C. Nichols Prize for Visionaries in Urban Development.
---
Top of Page
Back to the 2010 Cleveland International Hall of Fame
---