Cleveland International Hall of Fame
2012 Class
The Cleveland International Hall of Fame will induct the 2012 Class on Wednesday May 9, 2012.
Be sure to mark May 8, 2013 in your calendar for next year's Cleveland International Hall of Fame induction.
To publish a message of congratulations, attend the induction dinner, sponsor a table or other options please contact Debbie Hanson at deb@clevelandpeople.com or direct at 216-406-6594.
---
Almost 90 worthy candidates were nominated for the 2012 Class of the Cleveland International Hall of Fame. The selection committee was advised by previously inducted members of the Cleveland International Hall of Fame.

The Cleveland International Hall of Fame Class of 2012 consists of (in alphabetical order) :

Click on an inductee's name to jump to their bio.
---
Rock and Roll Hall of Fame and Museum President and CEO Terry Stewart will give the keynote address.

View Photos and Bios of the 2012 Inductors


---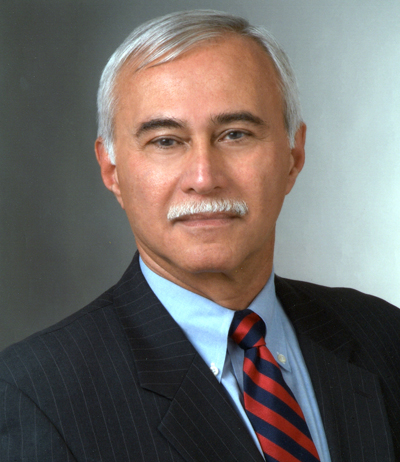 José C. Feliciano
José C. Feliciano was born in Yauco, Puerto Rico and was reared on the near west side of Cleveland. He has been a Partner in the Litigation Group in the Cleveland office of the national law firm of Baker & Hostetler LLP since 1987. Prior thereto, he made history by serving as the first Hispanic public official in the history of the City of Cleveland by serving as the city's chief prosecuting attorney. The culmination of his public career was Mr. Feliciano's selection as a White House Fellow by President Ronald Reagan in 1984.
Earlier in his career, he was a Cuyahoga County Public Defender and was an attorney for the Legal Aid Society. He has also been an adjunct professor at John Carroll University. He holds a B.A. from John Carroll University, a J.D. from the Cleveland-Marshall College of Law, and an M.B.A. from Cleveland State University.
A member of the American College of Trial Lawyers, Mr. Feliciano has more than 37 years of experience in complex commercial and employment litigation. His trial experience has included business litigation, products liability, construction, shareholders' derivative suits, contracts, eminent domain, and commercial and personal torts. Mr. Feliciano was elected to the American College of Trial Lawyers in 1995, he has been consistently listed in the Who's Who in American Law, and he is consistently recognized as an Ohio Super Lawyer and listed in The Super Lawyer in Business for Corporate Counsel and Fortune 1000 Decision Makers.
Mr. Feliciano is deeply committed to advancing the Hispanic community in Northeast Ohio. He is the founder and Chairman of the Hispanic Roundtable. He is also the former Chairman of the Hispanic Leadership Development Program and founder of the Hispanic Community Forum, for which he also served as President. Additionally, Mr. Feliciano was a founder of the Ohio Hispanic Bar Association and served as its Vice President. He is a past general counsel for the Spanish American Committee.
In his role as Chairman of the Hispanic Roundtable, Mr. Feliciano hosted a monthly talk show on El Sol Television, produced by El Sol De Cleveland Hispanic newspaper. Mr. Feliciano and his guests discussed topics relevant to the Hispanic business and professional community of Northeastern Ohio. He wrote a regular column on legal issues in El Sol newspaper and has written book reviews for the Cleveland Plain Dealer. Today, he is an aperiodic columnist for La Prensa newspaper.
Mr. Feliciano has a long history of other community involvement, including service on the board of the following organizations: Cuyahoga County Transition Group (Executive Committee), John Carroll University (Vice Chairman), St. John Hospital, United Way Services, Greater Cleveland Roundtable, Ohio Motorist Association (AAA), Case Western Reserve University Visiting Committee (Chairman), Cleveland-Marshall Law School Visiting Committee, Cleveland Ballet, The Cleveland Children's Museum, New Cleveland Campaign, Spanish-American Committee, National Conferences of Christians and Jews, Cleveland Council on World Affairs, and WVIZ (Public Television).
Mr. Feliciano currently sits on the following boards: Hispanic Roundtable (Chairman and Founder), Greater Cleveland Partnership, Global Cleveland, Midwest Coalition on Immigration (Twelve State Initiative of the Chicago Council of Global Affairs), Commission on Economic Inclusion (Executive Committee), and MWV Pinnacle Capital Fund Advisory Board.
Mr. Feliciano has been equally involved in the Bar. He is a past president of the Cleveland Bar Association. Mr. Feliciano served on the Board of Governors of the American Bar Association from 2001 through 2004, and since 1998 he has been elected on a nationwide level to the House of Delegates of the American Bar Association, the congress of the legal profession. In addition, he has chaired the Section of Dispute Resolution of the American Bar Association (1996-1997) and has represented the American Bar Association to the National Conference of Commission on Uniform State Laws.
More recently, he has served on the A.B.A.'s Standing Committee on Federal Judiciary (2006-2010) which reviews all nominees to federal judgeship, including the United States Supreme Court, and reports to the Senate Judiciary Committee, Justice Department, and the White House. He currently sits on the A.B.A.'s Standing Committee for an Independent Judiciary. Mr. Feliciano was honored by the American Bar Association in 2005 with the "Spirit of Excellence" award, given by its Commission on Racial and Ethnic Diversity in the Profession. In 2008 he was named Chairman of the Advisory Group for the United States District Court for the Northern District of Ohio.
Mr. Feliciano has received a number of awards and honors for his professional accomplishments. He was initially recognized for his public service in 1983 when, as a prosecutor for the City of Cleveland, he was awarded the Ernest J. Bohn Public Administrator's Award, Public Administrator of the Year in Cuyahoga County. Cleveland State University granted its Distinguished Alumni Award in Law and Business to Mr. Feliciano in 1990, and the Cleveland State University Nance College of Business elected him into its Hall of Fame in 2010. He was also recognized by the Cleveland-Marshall Law Alumni Association as an Alumnus of the Year in 1998. ORT granted Mr. Feliciano its Jurisprudence Award in 2009 and Crain's Cleveland Business listed him in its "Who's Who in Business" in Cleveland in 2010.
In recognition of his community service, the U.S. Jaycees selected Mr. Feliciano as one of the Ten Outstanding Young Men in America in 1984, an award received by, among others, John and Robert Kennedy, Henry Kissinger, and Elvis Presley. The American Nationalities Movement granted Mr. Feliciano its civic achievement award in 1990, and the Ohio Commission on Spanish Speaking Affairs recognized Mr. Feliciano in 1996 as a Distinguished Hispanic Ohioan. Nueves Horizontes Newspaper recognized him as its Hispanic of the Year in 2000. The Federal Bar Association granted him its Boots Fisher Civic Achievement Award in the same year, when he also received the Hispanic Political Action Committee Civic Award. Most recently, he is a recipient of the John Carroll University's Alumni Association Alumni Metal (2012).
Mr. Feliciano, who resides in Chagrin Falls, has been married for 37 years to his wife Molly, with whom he has three children: José Jr. (33), Rebecca (30), and Marisa (27). He has a grandson: Ciarán (3 months).
José C. Feliciano will be inducted by Alex Machaskee

Top of Page


---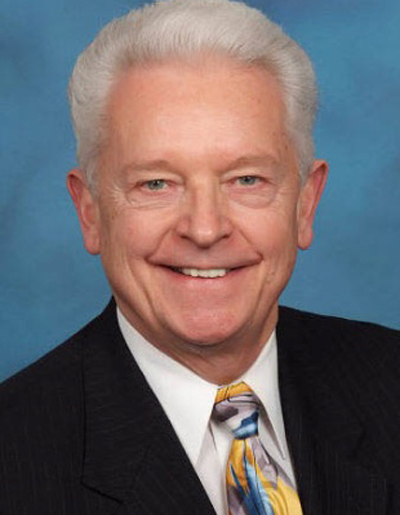 Ken Kovach
Ken Kovach has built upon his advanced studies in sociology to develop a 30-year-plus professional practice in the fields of human resources development and organization development. He has special expertise in the fields of: coaching, creativity and innovation, leadership development, ethnic/minority group relations, and strategic planning.
Ken's extensive experience as coach, consultant, and designer/presenter of educational and training programs has engaged him at all levels and ranges of employees, managers, and senior leadership in the business, governmental, and not-for-profit sectors. He has worked with Fortune 500 companies as well as family-owned businesses and individual entrepreneurs. As a highly-skilled group facilitator, he has conducted hundreds of sessions across the United States and internationally. For 10 years he has served as lead facilitator for NASA's "Linking Leaders" Program - a national program for developing statewide action plans for math, science, and technology education.
Served as Director of Executive Education at the Mandel Center for Nonprofit Organizations of Case Western Reserve University in Cleveland;
Served as Director of the Regional Training Center and Volunteer Center of Cleveland's United Way Services;
Served in numerous leadership roles in professional and community associations including President of the Board of Trustees of the Greater Cleveland Interchurch Council and Vice President of The City Club of Cleveland; he is currently President of the Board of Trustees of the International Services Center and is a member of the Board of Trustees of the Heights-Hillcrest Regional Chamber of Commerce and a member of the Board of Trustees of WIN (Worldwide International Network) - Cleveland.
Currently is an Adjunct Faculty member of Bryant & Stratton College, Cuyahoga Community College, and Notre Dame College; he has taught at Cleveland State University, DeVry University, and Lakeland Community College.
Currently serves as Executive Director (pro bono) of the International Community Council.
Currently is in his 41st year as Choirmaster and Ecclesiarch at St. Theodosius Cathedral.
On December 31, 2005 he completed 211/2 years of service as a member of Shaker Heights City Council.
Formal academic work includes graduate studies in comparative theology at religious institutions in the United States, France, and Switzerland.
He is a graduate of St. Tikhon Theological Seminary, St. Vladimir Theological Seminary, St. Sergius Theological Academy in Paris, France and The Ecumenical Institute in Geneva, Switzerland.
He received a Masters degree in sociology from Case Western Reserve University and completed course work for the doctoral degree in Sociology.
The Western Reserve Alumni Association awarded him the "Young Alumnus of 1988 Award" for achievements in career and contributions to the civic and cultural life of Cleveland.
International assignments have involved work in Austria, France, Poland, Russia, Switzerland, and Ukraine. He established an ongoing Management Development Program as a joint venture with a private school of Business and Administration in the Volgograd region of Russia and in cooperation with the City Administration of Volzhsky. He was awarded the Order of the Crest of the City of Volzhsky and Medal of Honor for Voluntary Service for 10 years of dedicated service to the people of Volzhsky.
He was made an Honorary Member of the Don Cossacks in the Don River region of Russia. In January and February of 2008, Ken completed his 19th trip to Russia and was in the City of Volgograd representing the City of Cleveland at the special celebration of the 65th anniversary of the Victory of the Battle of Stalingrad as a guest of the Mayor and Administration of the city.
Special awards include the 2007 International Service Award from the Cleveland Chapter of Rotary International and the 2008 International Service Award from the American Nationalities Movement of Greater Cleveland. In 2007 he received the award of "Friend of India" from the Federation of India Community Associations for his assistance with the establishing of the India Cultural Garden.
Ken Kovach will be inducted by Dick Russ

Top of Page


---
Milton Maltz
Milton Maltz founded Malrite Communications Group, Inc. in 1956 and served as its Chairman and CEO until the Company was sold in 1998. Under his direction, Malrite became one of the most successful operators of radio and television properties in the country with stations stretching from New York to Los Angeles.
Mr. Maltz began his career in broadcasting as a kid actor in radio dramas originating in Chicago and also appeared in a number of television broadcasts during that medium's infancy. Over the years, he has worked in all aspects of the broadcast industry, including news and management. Mr. Maltz wrote, produced and directed "The Fight for Freedom", a series of radio dramas reflecting the struggle for the creation of the State of Israel.
As a respected and active member of the broadcast industry, and a member of its Hall of Fame, Mr. Maltz created the National Association of Broadcasters' Task Force for Free TV, served on its Political Action Committee and was a Director of the Radio Advertising Bureau and Vice-Chairman of the Independent Television Association. In 1998, Mr. Maltz was the recipient of the University of Cincinnati's distinguished Frederic W. Ziv Award for outstanding achievement in telecommunication.
Mr. Maltz is active in numerous philanthropic and civic organizations including the Cleveland Orchestra, Case Western Reserve University's new performance center, the Lieber Institute for Brain Development located on the campus of John Hopkins Hospital, PLANNED Life Assistance Network, the Cleveland Play House, the Jewish Federation of Cleveland, the Anti-Defamation League, the State of Israel Bonds, the Cleveland Clinic Foundation and the Bascom Palmer Eye Institute. He was instrumental in bringing the Rock and Roll Hall of Fame & Museum to the city of Cleveland.
Today, Mr. Maltz is using his years of entertainment experience and expertise to develop distinctive entertainment projects around the country. A highly acclaimed project is the International Spy Museum in Washington, DC. The Museum has achieved international fame. Mr. Maltz received a letter from President George W. Bush commending the Museum for contributing to America's understanding of the importance of intelligence as a principal component of national security. He currently serves on the Board of the CIA Officers Memorial Foundation.
Mr. Maltz and his wife Tamar revived the Playhouse in Jupiter, Florida (formerly the Burt Reynolds Dinner Theater), considered one of Florida's prominent regional theatres. Milton serves as Chairman of the Board. The award-winning Theatre, now known as the Maltz Jupiter Theatre, opened on February 29, 2004.
Mr. and Mrs. Maltz are founders of the Maltz Museum of Jewish Heritage located in Beachwood, Ohio.
Milton Maltz will be inducted by Sam Miller

Top of Page


---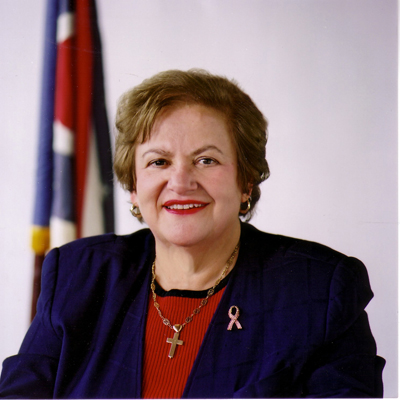 Hon. Mary Rose Oakar
Hon. Mary Rose Oakar, received her B.A. at Ursuline College, M.A. at John Carroll University, studied at Westham Adult College-Warwickshire, England, and had further study at Cleveland-Marshall College of Law. She has also received numerous Honorary Doctorate Degrees of Law and Humane Letters from various Academic Institutions.
Ms. Oakar has served in all three legislative branches of government as a Member of Cleveland City Council, Member of the Ohio House of Representatives, and 16-year Member of the United States Congress representing Cleveland, Ohio and 16 Suburbs. Currently, Ms. Oakar was elected and serves on the Ohio State Board of Education representing District 11 (Cuyahoga County).
In the U.S. Congress, Ms. Oakar was a Member of the U.S.House of Representative's Leadership as Vice-Chair of the Democratic Caucus. In addition, she served as a Member of the North Atlantic Treaty Organization as a U.S. Parliamentarian. While in the U. S. Congress, she Chaired several important committees including the International Banking Committee, which oversaw the IMF, the World Bank, and the Multi-Lateral Financial Institutions. In addition, she served on the Housing Committee, which included oversight of Historic Preservation.
She has received numerous awards while in Congress including being named "one of the 10 best Members of Congress for health and women's issues" by McCall's Magazine and "one of the 10 best Legislators in Congress" by Jack Anderson's 50 Plus Magazine. She also received the "Legislator of the Year Award" from the Consumer Federation of America. She is well known for her legislative work with cancer prevention and has won "The American Cancer Society Distinguished Service Award for Legislation", "The Susan G. Komen Foundation Community Service Award", and the "American Cancer Society District of Columbia Chapter Legislative Service Award". She was also granted "The Breast Cancer Awareness Award" from The National Women's Health Resource Center and Columbia Hospital for Women, Betty Ford Breast Cancer Center, and "The Legislative Leadership Award" from The Fox Chase Cancer Research Center. In addition, her legislative work in drug and alcohol treatment and prevention was recognized by the National Association of Addiction Treatment Providers, "The Legislative Leadership Award" and the National Association of Alcoholism and Drug Counselors for the "Legislator of the Year Award."
In addition, during her Congressional career, she was also recognized by "The American Nationalities Movement Award" and the "Nationalities Service Center Leadership in Congress Award" for her support and assistance to immigrants of all backgrounds. She was recognized for her commitment to the elderly and received "The Excellence in Public Service Award" from the Alliance for Aging Research and "The Claude D. Pepper Award" for Work on Aging Issues from the National Association for Homecare. Ms. Oakar was appointed by President Clinton to be a Member of the 25-Member Advisory Board for the White House Conference on Aging.
Finally, she is well known for her work on Peace and Justice and received numerous awards for her work on Central America and the Middle East from varieties of organizations, and was appointed by Vice President Gore to the Board of Builders for Peace and Economic Development in the Middle East. She also served as a Monitor for the Palestinian and Czechoslovakian Elections. She attended Middle East peace signings at the White House, and was one of several individuals appointed to accompany President Clinton to the Peace signings in Egypt and in Jordon. After the peace signing between Israel and Jordan, she accompanied President Clinton to Syria aboard Air Force One.
In addition to being an Educator, and having served in public office, Ms. Oakar was National President of the American-Arab Anti-Discrimination Committee (ADC) for six and one half years. ADC is a nonprofit, non-sectarian, non-partisan, grassroots Civil Rights Organization, founded 30 years ago. ADC works in coalition with other organizations such as the U.S. Leadership Conference, NAACP, ADL, and Hispanic, Asian and other nonprofit Civil Rights Organizations to champion legislation to fight hate crimes, efforts to end racial profiling, and protecting Civil Liberties and Civil Rights.
In addition, Ms. Oakar has been a Professor of English, Speech, Drama and Government at Cuyahoga Community College, and has taught at East High School, Lourdes Academy, Ursuline College, graduate courses at Cleveland State University, and courses for the Elder Program at Cuyahoga Community College. Ms. Oakar has lectured at various academic institutions, legal forums and seminars throughout the United States. She also hosted her own television and radio shows entitled "Issues Today" and "Senior Forum."
Mary Rose Oakar will be inducted by Dr. Wael Khoury

Top of Page


---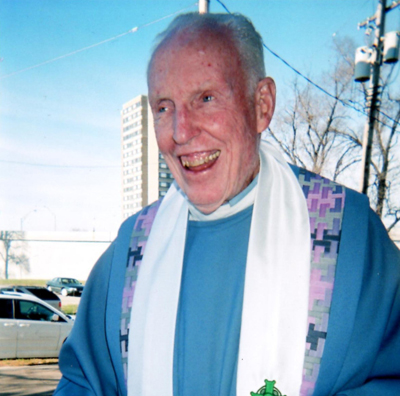 Fr. Jim O'Donnell
Fr. Jim O'Donnell was ordained a priest in 1956 in the Diocese of Cleveland. His spiritual journey has led him through parish work at St. Colman's Church in Cleveland and St. Mary's Church in Avon.
He served as the director of CYO for several years. For six weeks in 1974 he worked in India with Mother Teresa.
Today and for the past 32 years, Fr. Jim lives and works in the inner-city Central neighborhood in Cleveland, OH. He, along with Maggie Walsh-Conrad, formed the Community of the Little Brothers and Sisters of the Eucharist, to provide a ministry of presence to the poor of the neighborhood.
The Community was instrumental in bringing Habitat for Humanity to the Central neighborhood which sparked a transformation of the area to include nearly 600 new homes.
Fr. Jim is also the Catholic Chaplain to the Northeast Prerelease Prison for Women.
Fr. Jim O'Donnell will be inducted by Jack Kahl

Top of Page


---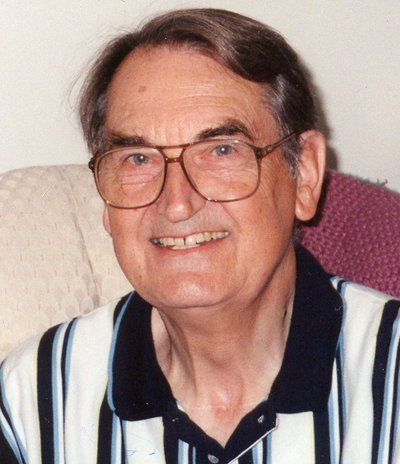 Vladimir Rus
Vladimir Rus was born in Rijeka (Flume), Croatia in 1925. He has lived in Croatia, Trieste, Italy and now in Cleveland.
He received his extensive education throughout the world. Starting with an Italian Elementary School he went on to study in Croatia and never stopped his education - and educating others. He received a PhD in Political Science - University of Trieste, Ohio Secondary Teaching Certificate (Russian and French), M.A. in Political Science, Western Reserve University, M.A. in Slavic Languages and Literatures, University of Michigan, Candidate in Philosophy, Slavic Languages and Literatures, University of Michigan.
Dr. Rus has taught numerous classes on the historic significance of decisions and activities throughout Eastern Europe, including topics such as "Creation and Dissolution of Yugoslavia (Cuyahoga Community College)" and "Slovenia in the Framework of Yugoslavia" (Cleveland State University), "The Slavic Community of Greater Cleveland" and many more. He also taught "Shoring Up Cleveland" with Mayor Ralph Perk.
During his time teaching he taught multiple language courses including Slovenian, Russian and Slavic Languages at CCC, CSU and Western Reserve Universities. He also taught in Trieste, Italy and in the Willoughby-Eastlake High School System.
He was the Coordinator of the Inter-Cultural Relations program at CCC. When he "retired" in 1987 he was retained by CCC to work on two projects -
The re-development of the Associate Degree in Labor Studies
Working with apprenticeship programs in the planning of an Associate of Technical Study Degree for various apprenticeship program participants
In his capacity as Director of High Technology Resource Development he concentrated on the development of programs to help particularly dislocated workers' retraining for improved employability and worked very closely with organized labor and apprenticeship programs.
He was the Executive Dean of CCC's Urban Metropolitan Development Institute, which was the institute for positive involvement in the community and economic development problems of the area. Strategic identification of priorities for the best utilization of education and training expertise and capabilities at Cuyahoga Community College in support of the overall economic development of the City of Cleveland and its surrounding area was the primary thrust of UMDI. The focus of activities centered on enhancing the productivity factor of the regional economy through upgrading the area workforce skills level and the education and training of persons entering/re-entering the labor market.
He was the Acting Executive Director of the United Labor Agency, as well as their associate director of planning. As such he was In charge of charting the expansion of this agency representing the concern for improved social services of the AFL-CIO, "Teamsters, and the United Auto Workers.
While at the United Labor Agency, he planned and conducted several projects. Among them the development and establishment of the Cleveland Area Labor-Management Council as well as some special CETA funded projects of an innovative nature, e.g. the training of unemployed out-of-school youth in building maintenance at the Cleveland Metropolitan Housing Authority estates.
Dr. Rus was also the Director of Human Resources and Economic Development for the City of Cleveland. In this capacity he was responsible for Department administration and administration of the Cleveland Area Western Reserve Manpower Consortium (CETA.). In this capacity directed policy development and implementation in areas of economic development and human resources in effort to coordinate labor demand and supply needs in Cleveland area labor market.
He was the President of the Cleveland/Ljubljana Sister Cities Committee as well as the Slovenian American Heritage Foundation. He is a charter member of the Slovenian American Business Council and a member of The City Club, The Cleveland Council on World Affairs, St. Vitus Church, KSKJ (Cleveland Catholic Union) and was Vice President of the International Services Center
He was appointed to Governor Voinovich's Human Resources Investment Council as well as Vice Chair of the Economic Development Committee and member of the Ohio Humanities Council.
He is currently doing workshops and classes in various places and working on a Handbook of Ethnocultural Communities.
Vladimir Rus will be inducted by Joe Cimperman

Top of Page


---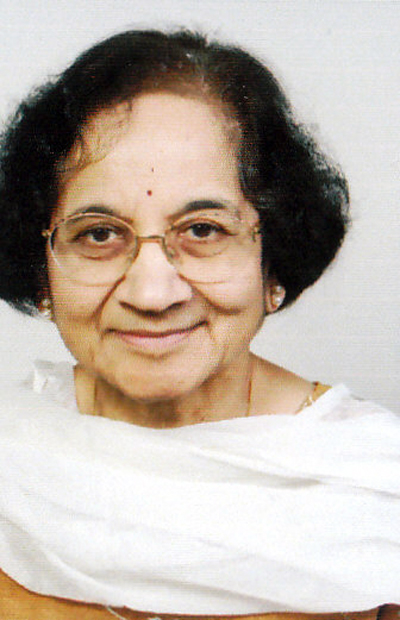 Dr. Jaya Shah
A Pediatrician practicing for more than 30 yrs, retired in 2007 from active practice. Graduated from Grant Medical College, Mumbai, India.
Her passion for life is to help Poor & Needy whose minimal, basic needs in health care are not met. She is working as a volunteer pediatrician at the Painesville Free-Clinic. She has worked in 27 different Medical Camps, in 10 different countries and 7 different states of India.
As a Missionary Physician Dr Shah has traveled to: Mexico, Haiti, Dominican Republic, Uganda, Kenya & India. In India, she has traveled to; Kerala, Tamilnadu, Orissa, Rajsthan, Gujarat and Uttarkhand (2011).
She is the Chairperson of AIPNO- Humanitarian Services committee. With support & help from her husband, Ramesh Shah, She takes the TEAM of 18-20 Physicians + 10-12 Volunteers from USA/UK/Canada to Indian Rural Villages and help thousands of villagers who can NOT afford good Medical help and/or who do NOT have access to good Professional Healthcare providers. The program is known as Medical YATRA (website: www.medicalyatra.com) Through this program, their YATRA TEAM has helped more than 100,000 rural villagers in last 7 years.
She has taken a TEAM of Physicians to help in Disasters such as: Gujarat Earthquake 2001, Tsunami-2005, Hurricane Katrina-USA, Hurricane Isabella-Mexico, Haiti earthquake-2010.
In the Medical Camps, TEAM provides Primary Care for immediate relief and free Medicines. They also do raise funds to provide necessary surgeries the patients can not afford and Cataract Surgeries to restore vision "Gift of Sight". In year 2007-8-9, they also arranged Gift of Heart" camp in India with support from Medtronics and St. Jude to provide pacemakers, stents and valves at Mahavira heart institute in Surat, guj.
She also accompanied American Red Cross team as a delegate to Kenya to 'irradicate measles' initiative.
As a Community Activist: Two years back, she with the help of Mona Alag, Gita Gidwani, Kamala Nagpal ,Sayanies organized a Voluntary organization known as Community Helping Hands Organization has Professional Networking resources to help Indian Community in Greater Cleveland facing various issues such as Domestic violence, family fights, medical needs, terminally ill people, emergency deportation, new immigrants, students and legal problems etc. They have more than 50 volunteers spread out in all important suburbs in Greater Cleveland area
She and her husband are Rotarians and were able to get grants through Rotary for the medical camps in India for last 3 years.
Dr. Jaya Shah will be inducted by Ratanjit Sondhe

Top of Page


---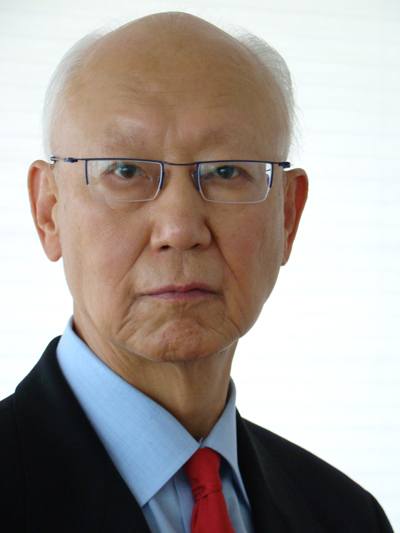 Anthony Yen
Anthony Yen (Yan Yuan Tai) is an internationally recognized expert in business and trade. His work with the World Trade Center Cleveland and other businesses and organizations have earned him numerous business associations, consultancies, speaking engagements and awards and accolades as listed below.
BUSINESS ASSOCIATIONS
Member of the Ohio Commodores Association appointed by Governor of Ohio, since 1972,Member of the Board of Trustees (1992-1994)


Member of the Chairman's Circle, USA-ROC Economic Council (1992-1994)


Member of the Board of Directors, Cleveland World Trade Association


Member of the Executive Committee, Northern Ohio District Export Council.


Member of the Board of Directors, Greater Cleveland Growth Association (1988-1993)


Member of the Advisory Council, World Trade Center Cleveland


Chairman, World Trade Center Cleveland Education Foundation


Member of the Advisory Board, Institute for Global Business, University of Akron 1999


Member of the Advisory Board, Cleveland Institute of Art 2000


Former Chairman & President Yen Enterprises, Inc.


Former President of International Equipment Sales and Consulting, Inc.


Former President of Universeas Corporation (Joint venture company with China National Machinery Import and Export Corp. (MACHIMPEX))


Former Chairman Susquehanna Corp. Milton, PA


Former Chairman, Shelton Acquisition Corp. Cincinnati, OH


Former President Universal Engineering Co. Ltd. Taiwan (Joint Venture with Yulon Motor Co. and the Metal Industrial Development Center, Taiwan)


Former President Universal Equipment and Service Ltd., Singapore


Former Managing Director Universeas, Ltd Hong Kong


Asian Hour WERE 1490 Radio One, Producer and Host 2002 -2009


Chairman ABC International Inc. Beijing and Cleveland 2003 -2010


President Tenax Corporation, Cleveland 2000 -
CONSULTANCIES
USA Representative, Korean Association of Heavy Machinery Industry (1980 -1990)


Senior Advisor to Chairman T. L Yen Yulon Motor Group. 1973 -1983


Senior Advisor to Chairperson Vivian Wu Yen, Yulon Business Group. 1983 to 2001


Advisor to Chairman Chung Se Yung, Hyundai Business Group 1990 -1996<
br> Advisor to Caspar Weinberger, Chairman, USA-ROC Economic Council 1991 - 1996

2006 Member of the Advisory Board of The Genomic Institute, Cleveland Clinic Foundation


2007 Member of the Visiting Committee for Cleveland State University's College of Education and Human Resources


2007 Member of the Advisory Board of the Center for Global Citizenship, Hathaway Brown School.


2008 Chairman, Board of Trustee, Confucius Institute, Cleveland State University


2010 Member of International Affair Committee, Case Western Reserve University
SPEAKER AND LECTURER
World Trade Conferences: Cleveland, New Orleans, Chicago, Houston, Pittsburgh Atlanta, Taipei, Dallas, Indianapolis


Cleveland State University


University of Michigan, School of Business, MBA Program/classes.


International Trade Conference, Minnesota World Trade Center/State of Minnesota


Keynote Speaker, Trade Conference on China, University of Toledo


Panelist, North American Automotive Component Market Seminar, sponsored by the State of Michigan Dept. of Commerce


Keynote Speaker, Introduction to Exporting, Federal Bar Association


White House Conference on International Trade


University of Dayton Conference on China


Speaker, All China Federation of Industries and Commerce, "International Technology Conference", Beijing


World Trade Conference, World Trade Center Osaka, Japan


World Trade Center Association General Assembly, Paris, France


"Invest in USA 2004 " Conference, Beijing and Shanghai China Organized by Ministry of Commerce, People's Republic of China again in "Invest in USA" 2005, and "Invest in USA" 2006
AWARDS AND ACCOLADES
Department of Commerce Appreciation Awards.


Received recognition for participating in and organizing trade missions to Europe, China, Japan, Korea, Taiwan, and South East Asia


1972 Appointed by Governor Gilligan to the Governor's Advisory Council on International Trade


1985 International Business Executive of the Year, Cleveland Growth Association/Cleveland World Trade Association


1986 Invited to White House to receive the President's "E" Award.


1986 Governor's "E" Award for Excellence in Exporting


1987 Director's Award, Small Business Administration for organizing the First SBA Trade Mission to People's Republic of China


Director's award, Small Business Administration for organizing the First Trade Mission to Japan, Korea and Taiwan.


1990 Chinese-American Association Achievement Award


1992 Ambassador to the International Trade Community, Cleveland World Trade Association


2000 Brilliant Star Award First Class By Republic of China on Taiwan


2000 Foreign Commercial Officer Assessment Panel, Department of Commerce (Appointed by Secretary of Commerce)
.

2000 U.S. Dept. of Commerce Award for 35 Years of Service, District Export Council


2001 World Trade Centers Association Tribute- Recognition Award


2011 Honorary Doctor of Education Degree, Cleveland State University
Anthony Yen will be inducted by Margaret W. Wong

Top of Page


---
Keynote Speaker


Terry Stewart



Terry Stewart has been the President and CEO of the Rock and Roll Hall of Fame and Museum for more than a decade. The Museum, a nonprofit organization, exists to educate visitors, music fans and scholars from around the world about the history and continuing significance of rock and roll music. Since opening in 1995, the Museum has welcomed more than eight million people with annual visitors coming from all 50 states in the U.S. and more than 100 countries.

Stewart was born and raised in Daphne, Alabama, just outside Mobile. He earned two undergraduate degrees, a Bachelor of Science in Engineering and a Bachelor of Arts in Education from Rutgers University in New Jersey in 1969. Then in 1972 and 1974, he went on to earn his MBA in Finance and JD in Law at Cornell University.

Stewart spent the next fifteen years building a traditional business background. He served as an officer of Connecticut Bank & Trust Company from 1974 to 1979. From 1979 to 1984, he served first as Vice President of Business Development and later as General Manager of Strategic Planning and Business Development for the Continental Group, Inc. From 1984 to 1989 he served as Vice President of Business Development for Combustion Engineering, Inc.

Stewart then switched gears and began pursuing a career in a less traditional industry. In 1989, he joined Marvel Entertainment Group, a leader in the fields of publishing, merchandising, advertising, trading cards, toys, software and children's television. Marvel is best known for its comic book characters including Spiderman, the X-Men, the Incredible Hulk, Blade, Silver Surfer and an additional 3,000 super heroes. In 1991, Marvel went public and Stewart was named CNBC Marketing Executive of the Year. During his nine years at Marvel, he served as President and Chief Operating Officer and later as Vice Chairman.

Long active in civic and philanthropic endeavors, Stewart is currently on the board of the Rhythm & Blues Foundation in Philadelphia, and he serves as an advisor for the annual Summer Stage Concert Series in Central Park in association with the City Parks Foundation in New York City. In addition, Terry serves on the Nominating Committee for the Alabama Music Hall of Fame and the Advisory Committee for the prospective new National Museum of Hip-Hop. He is also a member of the Abu Dhabi Investment House Entertainment Advisory Board in Abu Dhabi.

Locally, he serves on the Boards for the Cleveland Film Commission, Positively Cleveland: the Cleveland Convention & Visitors Bureau, and The Diversity Center of Northeast Ohio. Recently, he was named the 48th Annual Business Executive of the Year by the Sales & Marketing Executives Association of Cleveland. Stewart has also served on the Boards of the U.S. Committee for UNICEF in New York and the National Committee to Prevent Child Abuse, based in Chicago.

Terry is well known as an avid collector of pop culture memorabilia. His extensive collection includes a world-class record collection, concert and movie posters, rock and roll memorabilia, and jukeboxes.
---
Top of Page
Back to the 2012 Cleveland International Hall of Fame
---