On February 8, 2020, members of the Case Western Reserve University (CWRU) Vietnamese Students Association (VSA) held their first ever Tet Celebration, a cultural show to celebrate the Lunar New Year, on campus.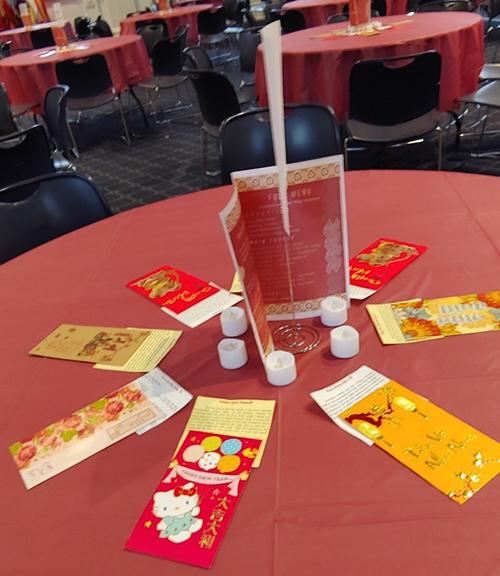 The event aimed to share Vietnamese cultural with the campus community while creating the festive atmosphere of the New Year that many international students miss while studying abroad.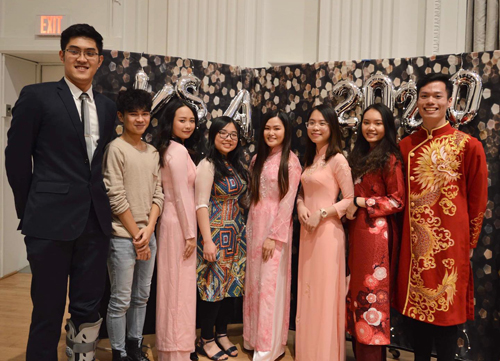 The group should be proud of this successful inaugural Tet Celebration, held in Thwing Ballroom, with 150 guests in attendance.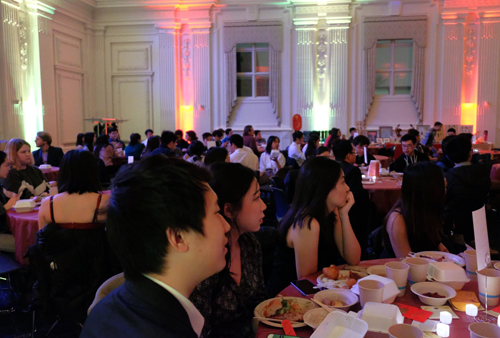 Performers sang and played music on stage, dancers danced the fan dance and the hat dance, and there was a fashion show to showcase the traditional beauty of ao dai, the traditional garment of Vietnam.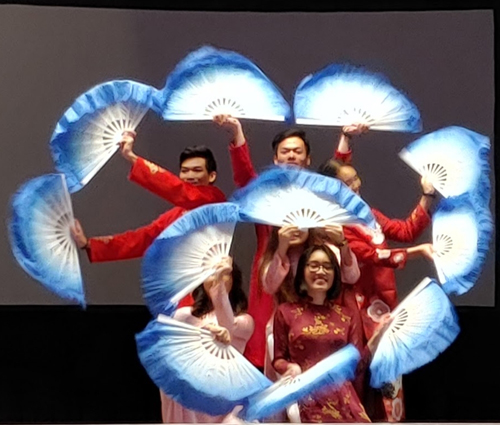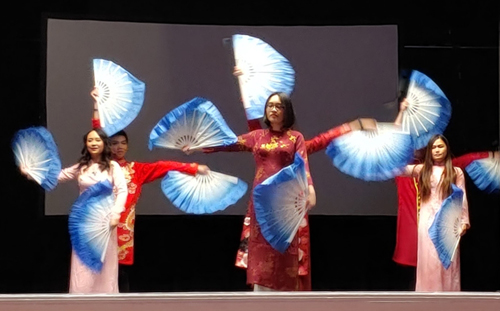 There was a large display area with artwork like lacquerware, embroidery, and jade carvings, along with historical artifacts like an opium pipe, maps, traditional musical instruments highlighting the richness of Vietnamese culture.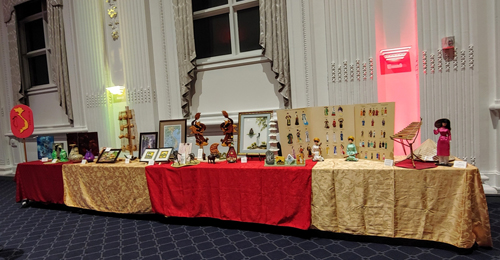 The crowd enjoyed a fantastic meal catered from Pho Thang Café, with offerings like Vietnamese beef stew, braised pork and eggs, grilled pork with noodles and che for dessert.
In support were members of VSAs from Cleveland State University and the Ohio State University who showed great enthusiasm and cheered for the success of their CWRU counterparts. With such an energetic, committed and positive group of students involved, we look forward to many more exciting activities from the CWRU Vietnamese Students Association.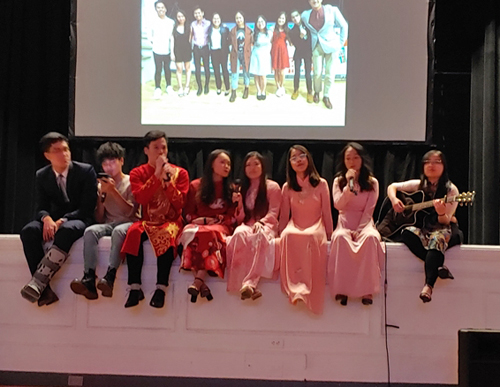 Text and photos by Oanh Loi-Powell


---
***

Stay informed about the local Vietnamese community by signing up for the free Vietnamese eNews mailings. You can select other specific groups as well. It's easy and free.
Fill out the form for the free Vietnamese eNews.


***

---
Back to Top
Back to Cleveland Vietnamese
---