A pysanka is a Ukrainian Easter egg, decorated using a batik, or wax-resist, method. The word comes from the verb pysaty, which means "to write." The designs are not painted on, but written with beeswax.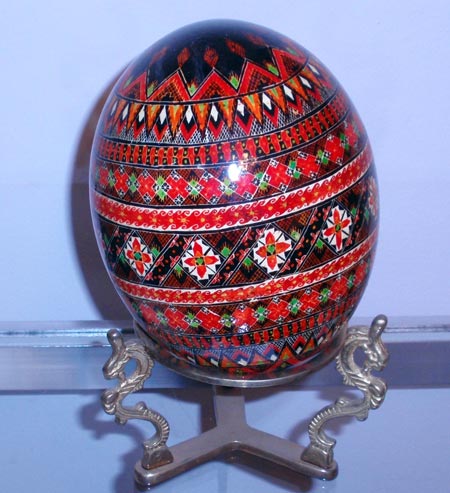 Pysanka made from an Ostrich Egg



The Ukrainian Museum-Archives say that "the tradition of pysanka-making is an ancient one - it predates written history and has been passed down from mother to daughter for millennia."

Each region and almost every family in Ukraine had its own special ritual, symbols and techniques for making the eggs.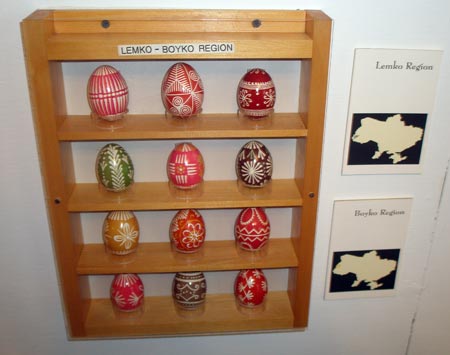 Pysanky from Lemko and Boyko Region



Pysanky are traditionally made during the last week of Lent, Holy Week. A stylus, known as a kistka, is used to write on the egg.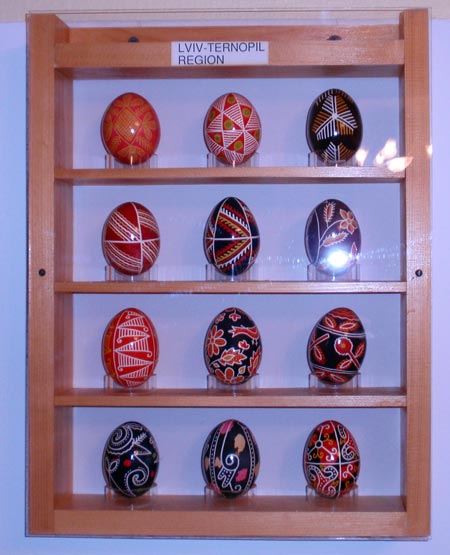 Pysansky from Lviv-Ternopil Region



You can see a number of beautiful pysansky at the Ukrainian Museum-Archives, and purchase some in the gift shop. The Museum-Archives also holds special Pysanka making workshops so you can learn to make your own.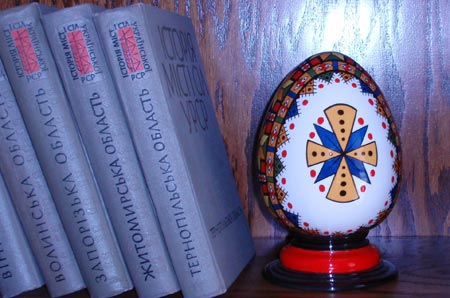 Beautiful pysanka at the Ukrainian Museum-Archives
---
Museum Hours:
Tuesdays, Wednesdays, Thursdays, Fridays and Saturdays - 10 to 3 PM (or by prior appointment). The Museum is free but consider patronizing the gift shop and/or leaving a donation to keep this wonderful facility operating.

Directions to and contact information for the Museum
---
Back to Top
Back to Cleveland Ukrainians