Saint Josaphat Ukrainian Cathedral is located at 5720 State Road in Parma, Ohio a suburb of Cleveland. It is part of the Ukrainian Village.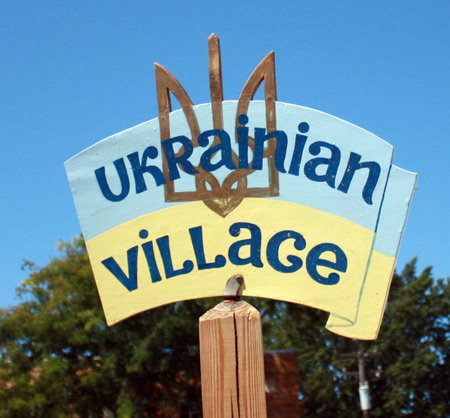 In 1983, Pope John Paul II established a new eparchy for Ukrainian Catholics in the United States with its seat in Parma, Ohio, and Bishop Robert M. Moskal was installed as its first eparch. The new eparchy has as its cathedral church St. Josaphat's Church on State Road in Parma, Ohio.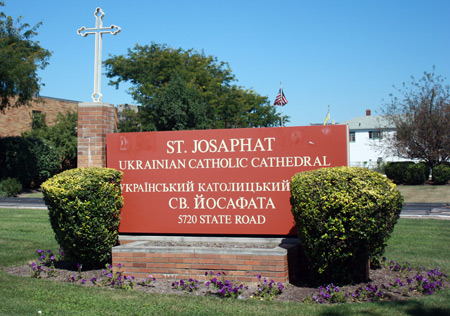 It includes the states of Ohio, western Pennsylvania, West Virginia, Kentucky, Tennessee, Mississippi, Alabama, Georgia, Florida, North and South Carolina. The eparchy is known as the Eparchy of St. Josaphat.
The Mission of the Eparchy of St. Josaphat is to be, as Christ was, a vibrant living icon of God, is the vision that inspires the life and ministry of the Ukrainian Catholic Diocese (Eparchy) of Saint Josaphat in Parma, a church open to all people of all ethnic backgrounds and social conditions.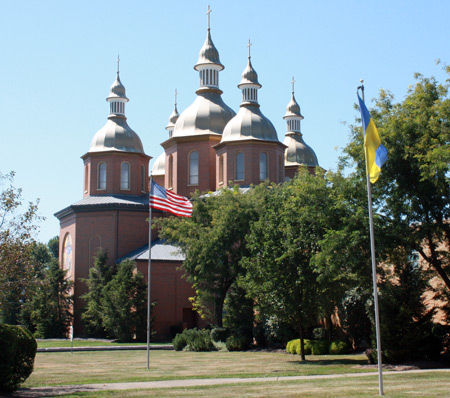 This vision calls us to live our faith with integrity so that, as a true icon, we may be for each other and for all others, an authentic medium of God's Presence.
Enjoy these photos from the outside of this beautiful church.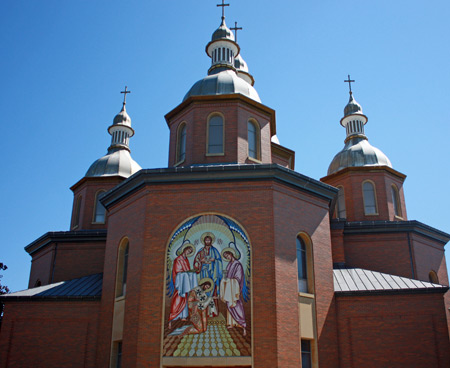 ---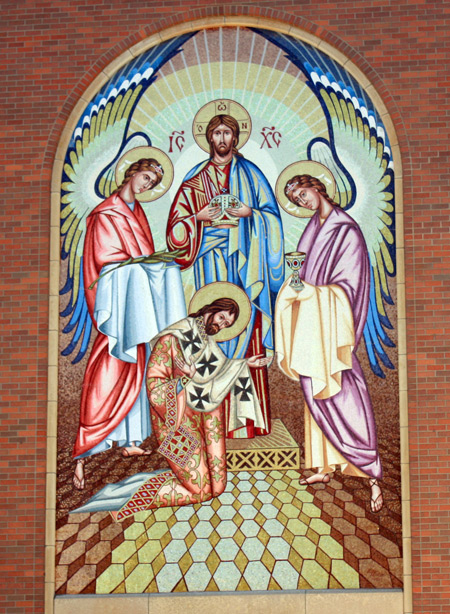 ---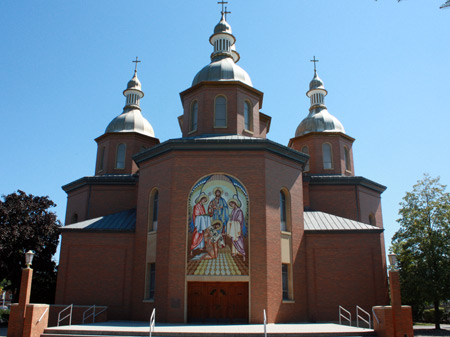 ---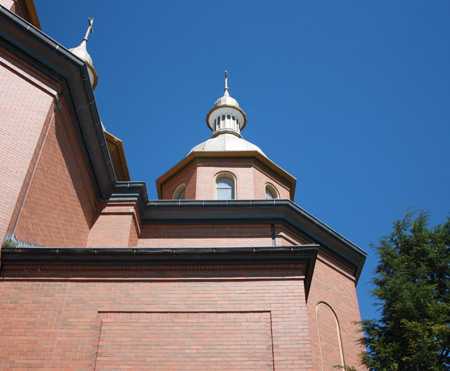 ---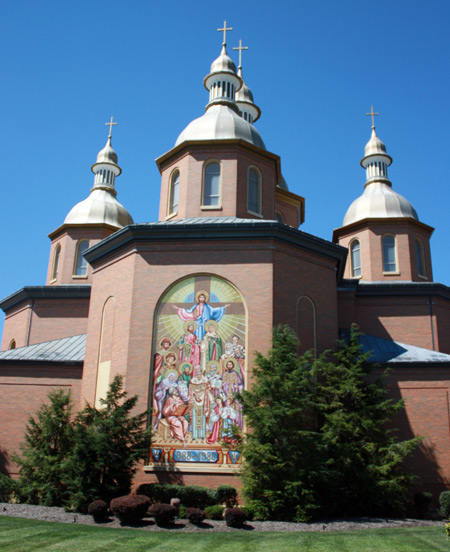 ---
---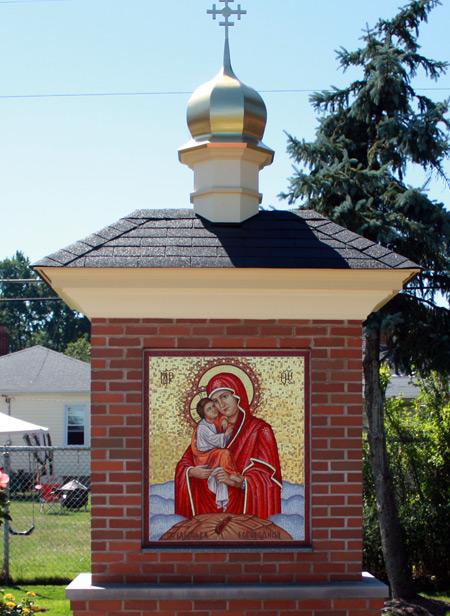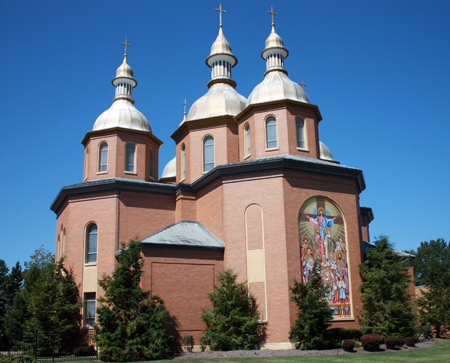 ---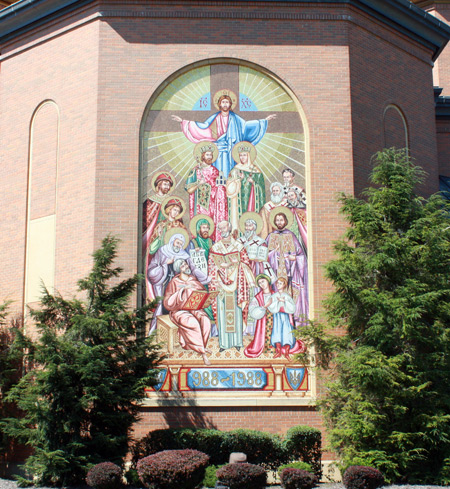 ---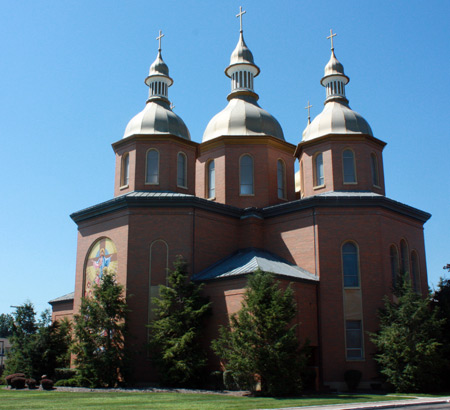 ---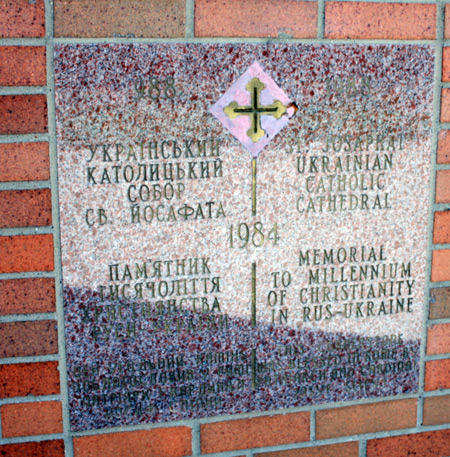 ---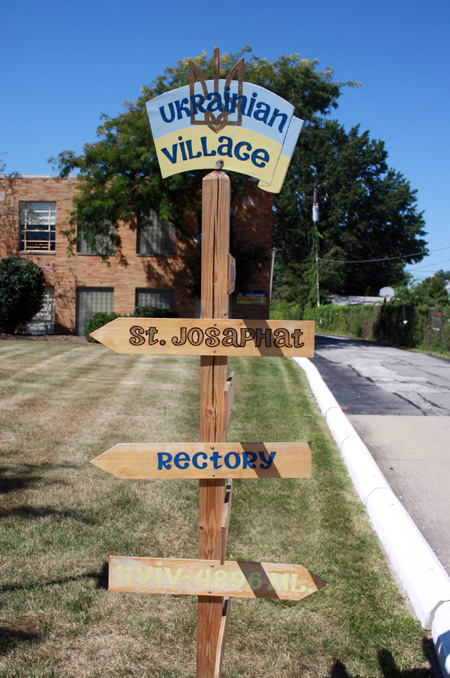 ---