The Republic of Turkey was founded on October 29, 1923 - 94 years ago. Last year on October 29, 2016, the 93rd anniversary of the Turkish Republic, the Cleveland Turkish community dedicated the new Turkish Cultural Garden.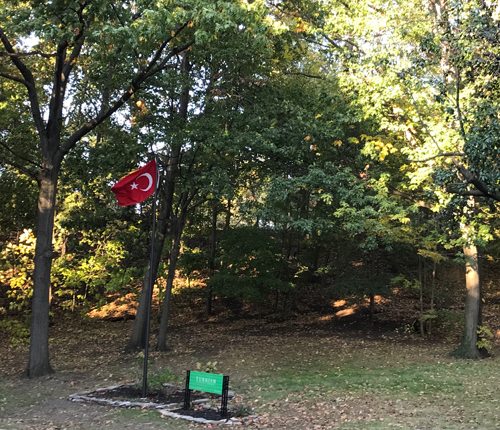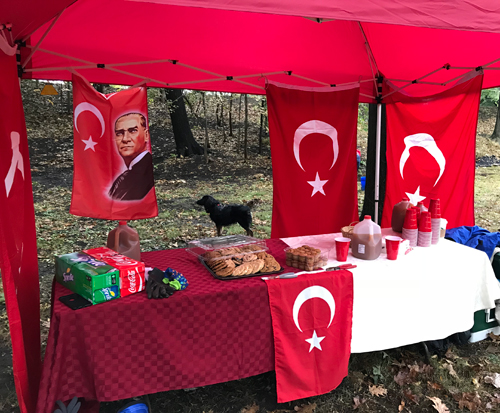 They gathered again one year later on Sunday October 29, 2017 to plant tulip bulbs in the Turkish Garden.

Though many think of the Dutch when they discuss tulips, tulips are actually native to Turkey. Tulips are the national flower of the Republic of Turkey with a history going back to its Ottoman roots.

Many cultivated varieties of tulips were widely grown in Turkey long before they were brought to Holland from Turkey In the 16th Century.

The time between 1718-1730 is called the "Tulip Era of Turkey". It was under the reign of sultan Ahmed III and tulips became an important style of life within the arts, folklore and the daily life during this peaceful time.

The botanical name for tulips, Tulipa, is derived from the Turkish word "tulbend" or "turban", which the flower resembles. It's considered as the King of Bulbs.

Turkish Cultural Garden chair Mehmet Gencer arranged for workers to prepare the land where bulbs would be planted the following week.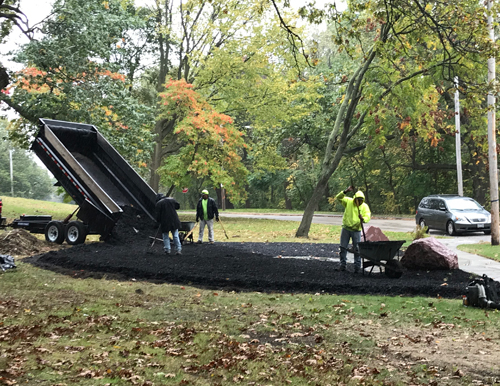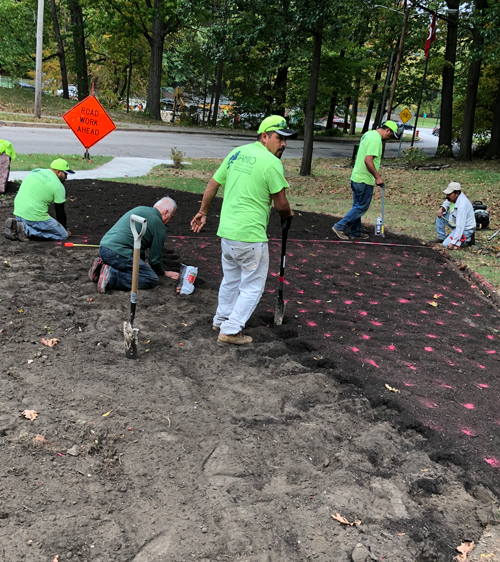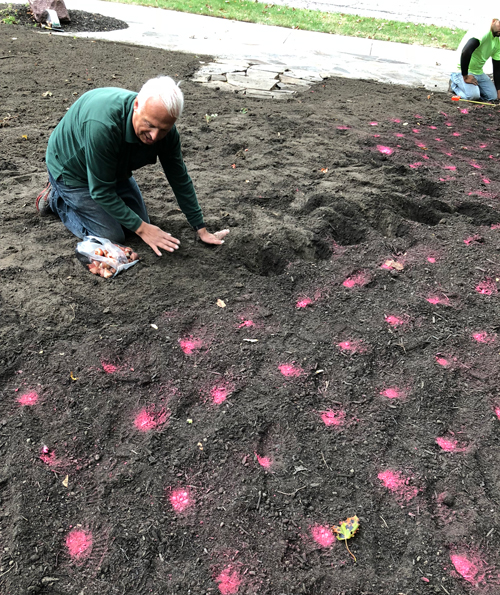 A week later, volunteers came and planted about 2,500 tulip bulbs. THanks to Mehmet Gencer for these photos.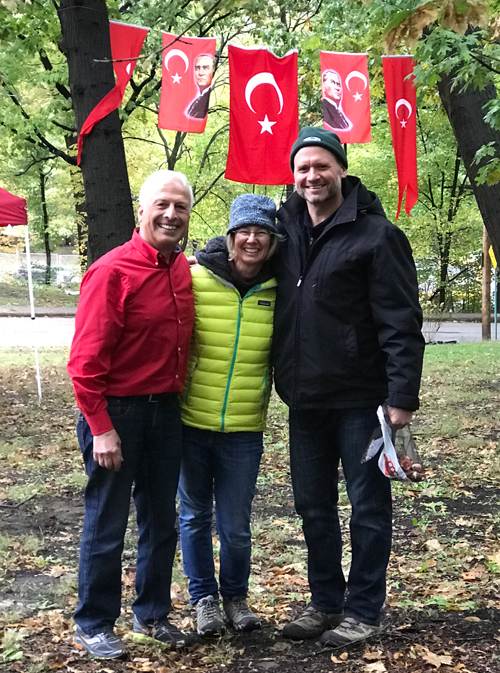 ---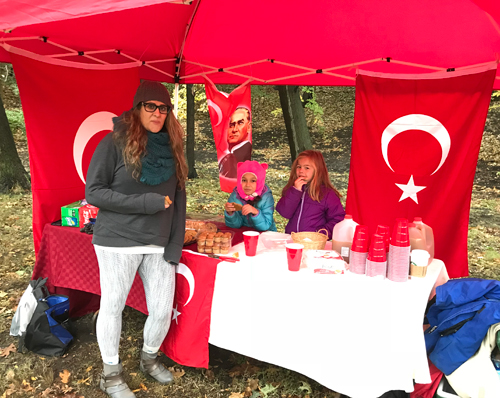 ---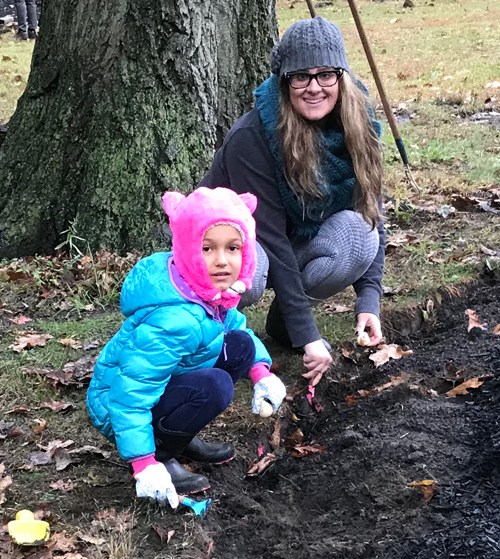 ---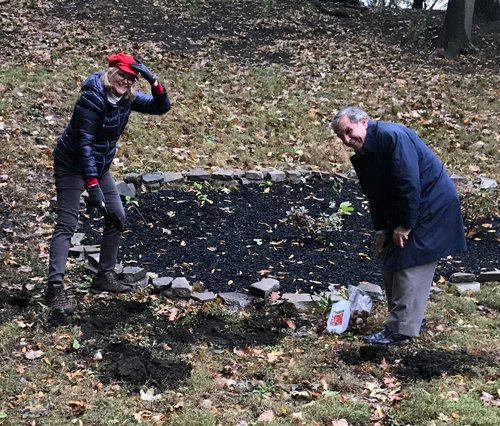 ---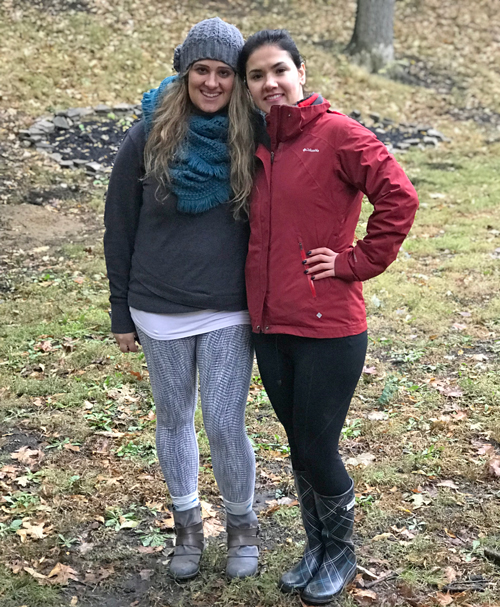 ---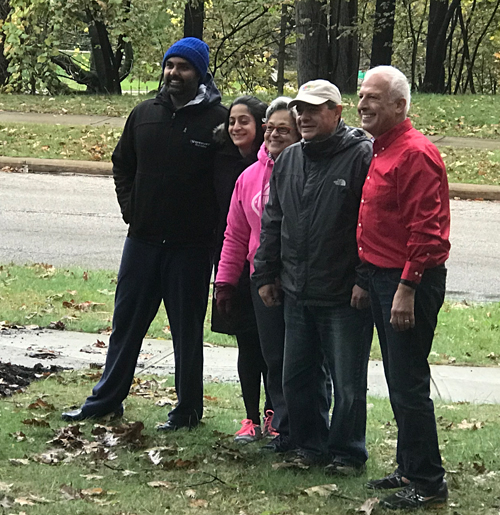 ---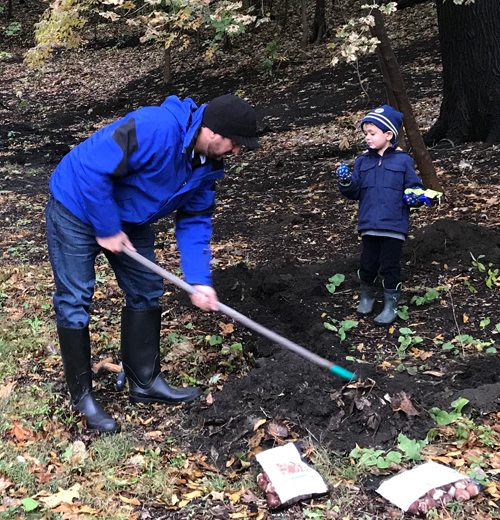 ---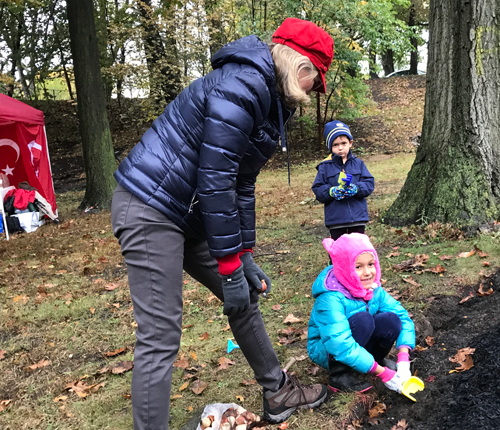 ---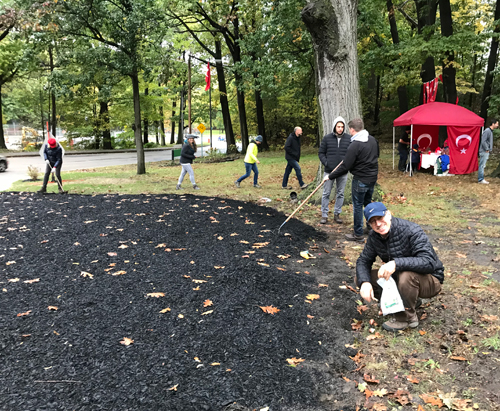 ---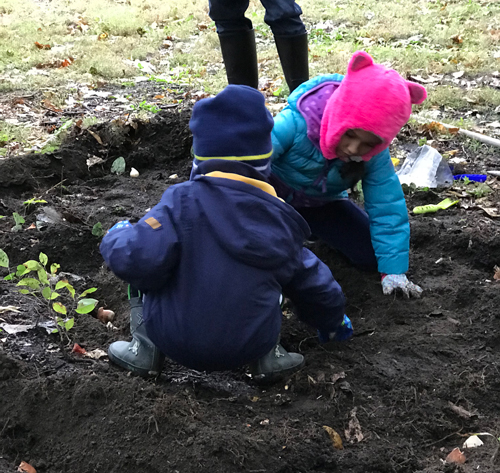 ---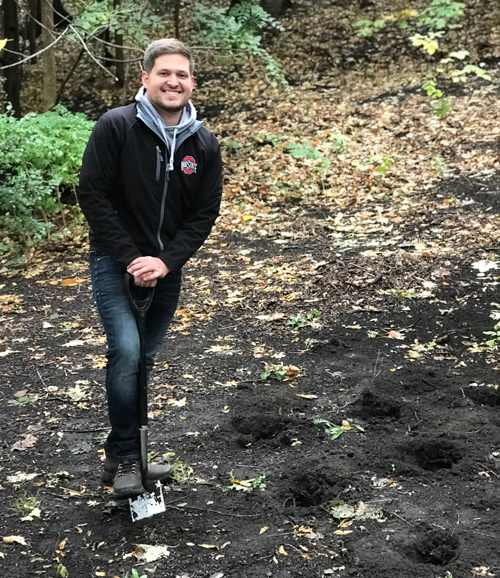 ---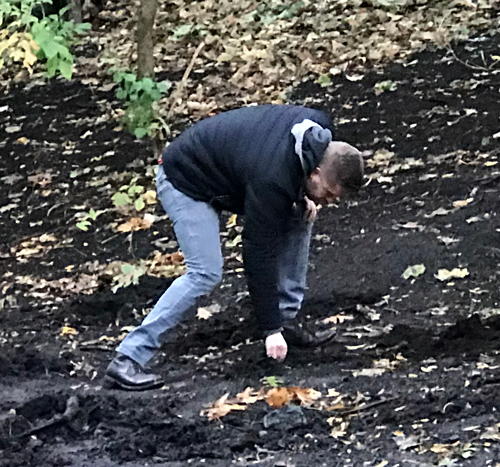 ---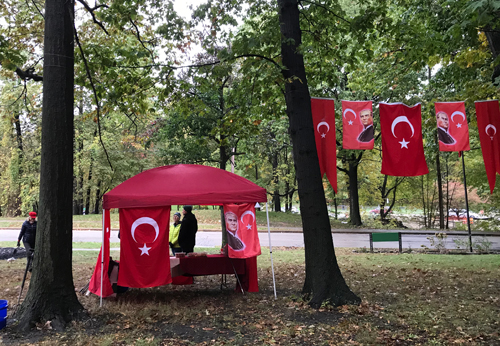 ---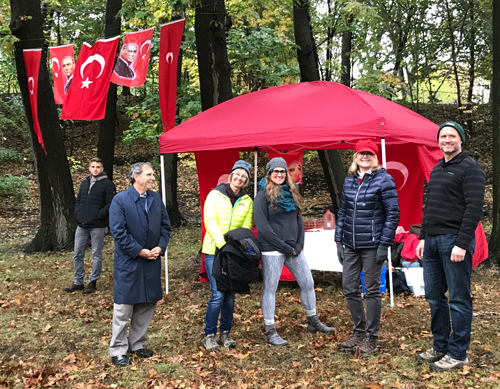 ---
We can't wait to see the tulips blooming in the Turkish Cultural Garden in spring.

Update: See the tulips in bloom!



***

Stay informed about the local Turkish community by signing up for the free Turkish eNews mailings. You can select other specific groups as well. It's easy and free.
Fill out the form for the free Turkish eNews.


***

Back to Top

Back to Cleveland Turks








---