TASNO (Turkish American Society of Northeast Ohio) celebrated the 91st anniversary of the Republic of Turkey. It would be hard for anyone to think of this momentous day without thinking of Mustafa Kemal Atatürk.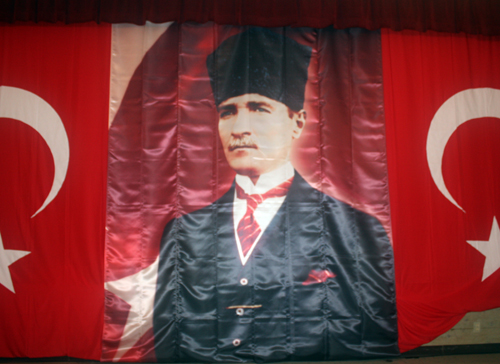 Mustafa Kemal Atatürk banner



He was born, Mustafa Kemal in 1881 and died in 1938. His name was changed to include the surname Atatürk after Turkey became a republic and a new surname law was passed. He became the first Head of the government and Speaker of the House - a very big step to the creation of the Turkish Republic.

On April 23, 1929 Turkey became the first county to celebrate an official Children's Day as a result of a proposal submitted by Atatürk.

The first battle of the Turkish Independence War was on May 15, 1919. The National Assembly's administration was successful during the Independence War and as such secured the founding of the new Turkish State. November 1, 1922 all ties with the Ottoman Empire were broken.

October 29, 1923 Mustafa Kemal Atatürk was unanimously elected as the first President of the new Republic of Turkey. The fundamentals of the Turkish Republic are "Peace at home, peace in the world" and "Sovereignty unconditionally belongs to the nation."

Atatürk made many reforms in his effort to bring Turkey to the level of contemporary civilizations.
His Political Reforms including abolishing the Sultanate and Declaring Turkey a Republic.

His Social Reforms included giving women equal rights with men, adoption of the international calendar, time and measurements and the closing of dervish lodges and shrines.

His Judicial Reforms abolishment of the Canon Law and instituting the new Turkish Civil Code.

His Economic Reforms included removing the old tax laws and encouragement of farmers.

His Educational and Cultural Reforms included integration of education, organization of university education and adaptation of the new Turkish alphabet.
It is in these five areas of reform that Atatürk left his mark on the Turkish people. At this event a large picture of Atatürk was displayed surrounded by the flag of Turkey.
TASNO president Zeynep Ergungor spoke about how much Turkey has changed in the last nine decades.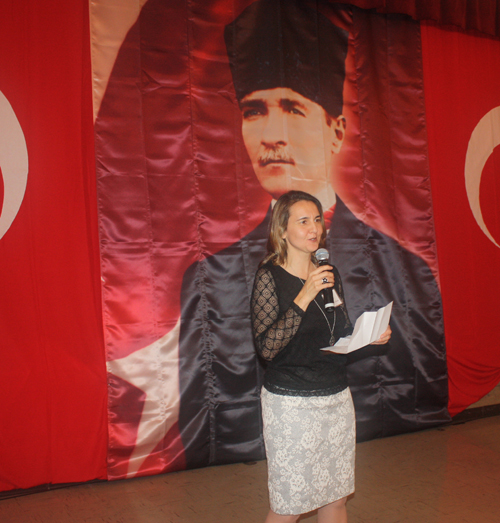 TASNO president Zeynep Ergungor



Then there was music, great food and an opportunity for children to play and adults to connect with family and friends.

Enjoy the images from the event.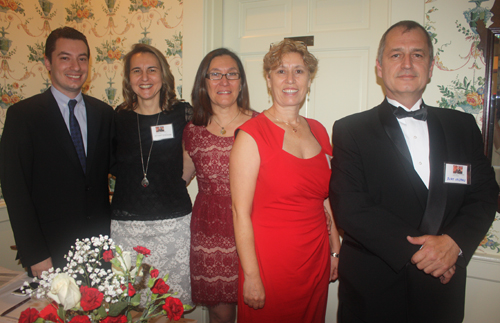 The TASNO Board: Birkan Ozgur, Zeynep Ergingor,

Kezban Bayer, Muge Bilkin, Suat Aricanh
---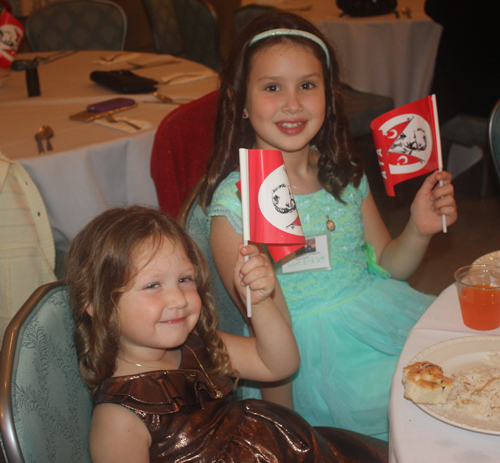 Melis and Selin Erdilej
---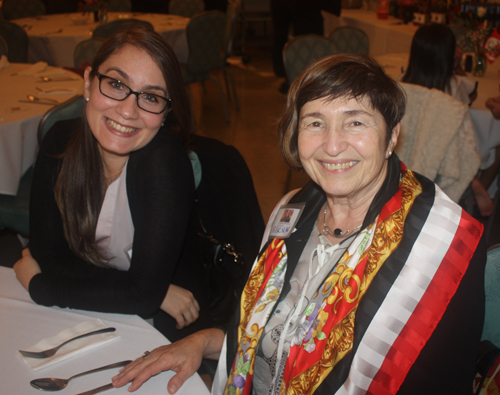 Cigden Ataseven and Birsen Karpak
---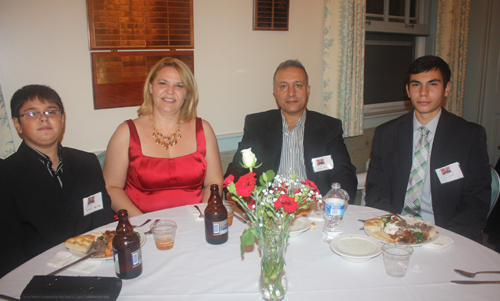 Tektas family - son Onur, Hayal (mother)

Kenan (father) and son Levent Tektas
---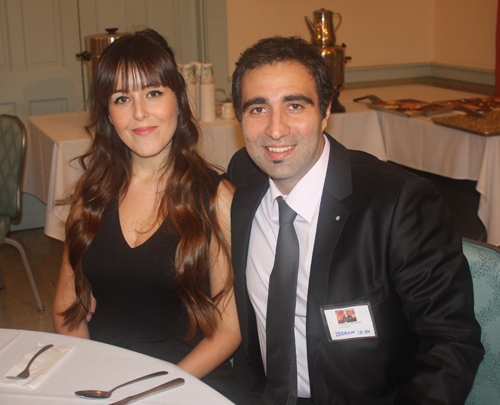 Merve Erdir and Ibrahim Sever
---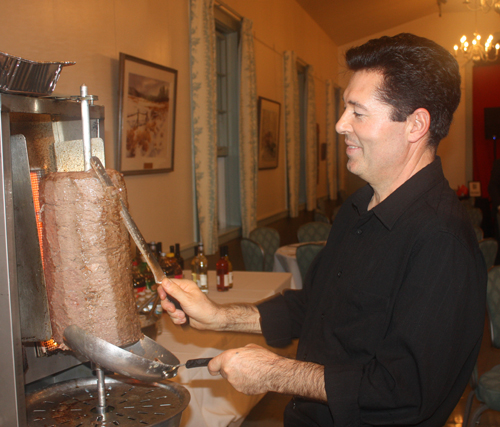 John Albayrak carving the lamb
---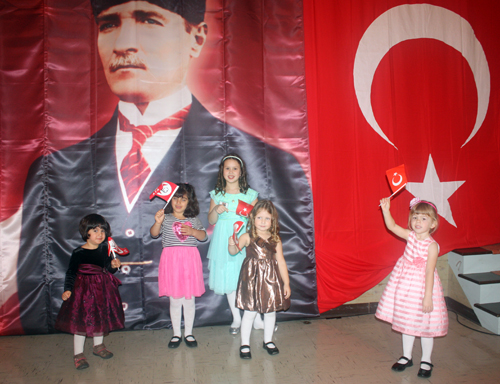 ---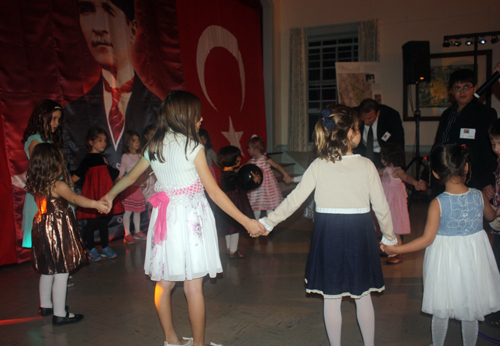 ---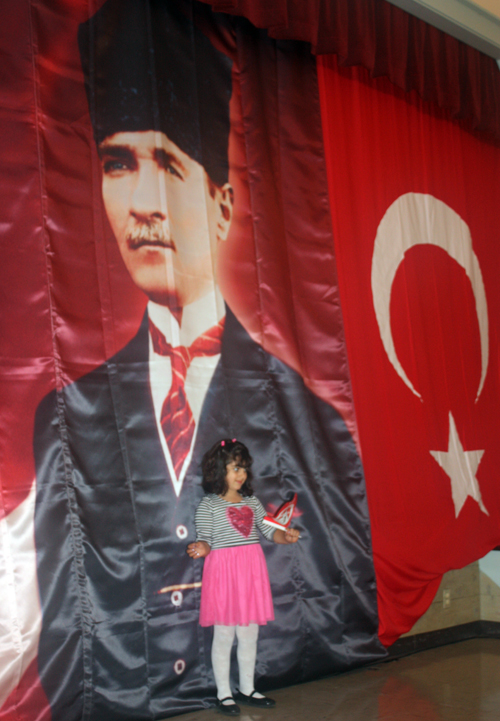 ---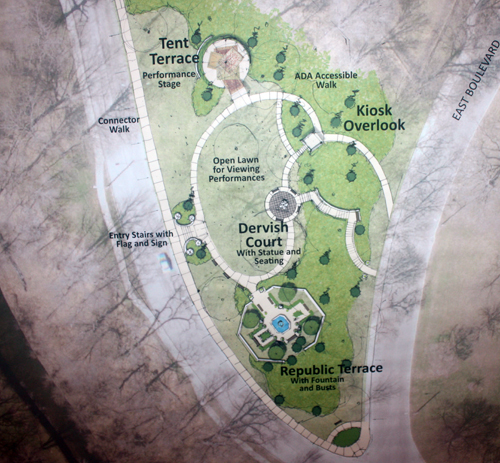 Plan for the Turkish Cultural Garden
---

Back to Top

Back to Cleveland Turks