The Slovenian Cultural Garden was dedicated on December 4, 1932
---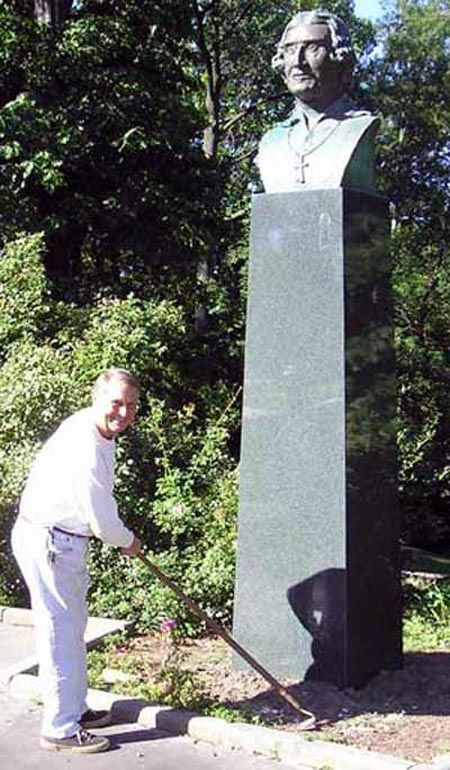 Walter Oswald working in the Slovenian Garden (8/12/06)


---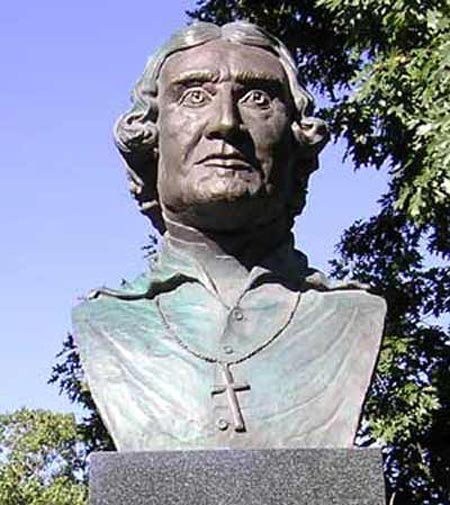 Bishop Frederic Baraga (1797-1868) was
the first Slovenian Bishop in the US.

Bishop Baraga was a missionary who converted many Indians in Wisconsin and Minnesota. Bishop Frederic Baraga has been declared a Servant of God by the Roman Catholic Church. The village of Baraga, Baraga Township, Baraga County, and Baraga State Park (all in Michigan) bear his name.


---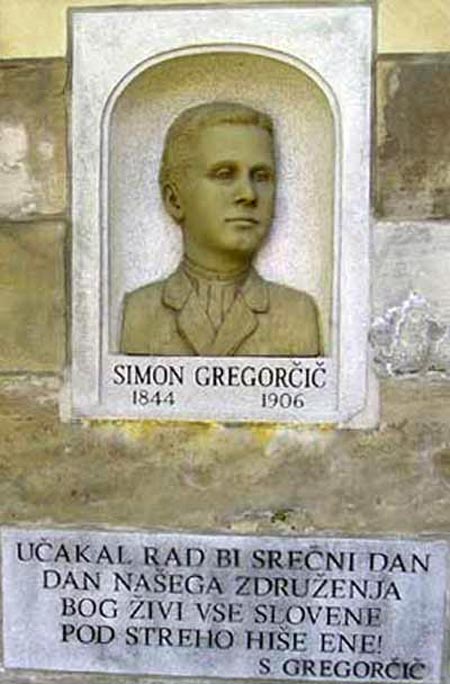 Simon Gregorcic relief in wall. Simon Gregorcic (1844-1906) was a Slovene poet and Roman Catholic priest.


---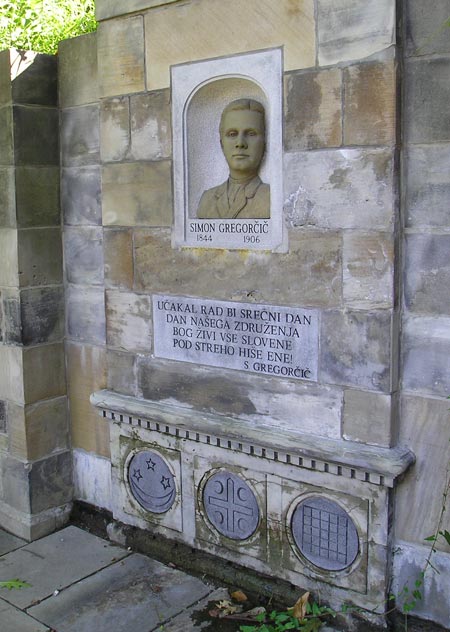 ---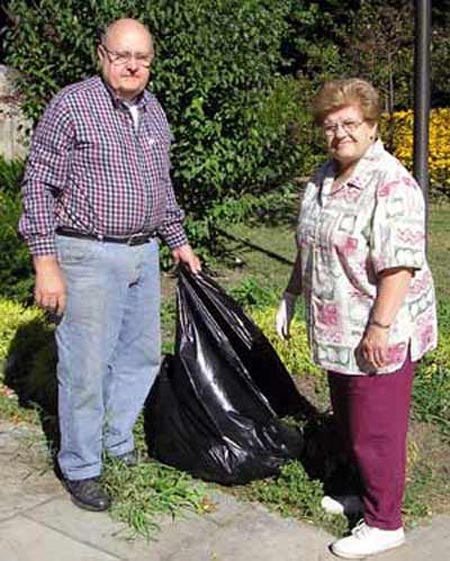 Chris and Joan Chermely working
in the Slovenian Garden (8/12/06)
---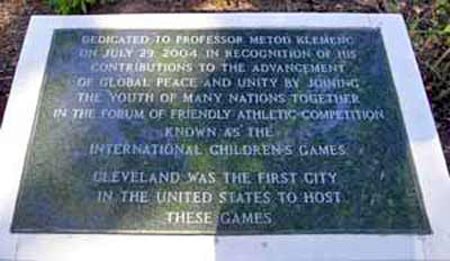 International Childrens Game monument honoring Metod Klemenc



Professor Metod Klemenc had a vision to promote peace and friendship through sports to the world's youth. Based on this dream, he organised the first International Children's Games and Cultural Festival in 1968 with the participation of teams from nine European cities.

Since that time, 27,000 children ages 12 to 15 have participated, representing nearly 200 cities and 50 countries. The International Children's Games and Cultural Festival has become the world's largest international multi-sport youth games and is a recognised member of the International Olympic Committee.

The 1st Games were in Celje, Slovenia in 1968

"My childhood suffered from the 2nd World War. It destroyed my family. Since I -within my possibilities - wanted to create a better world based on friendship, sport seemed to be one of the best means to bring together young people from different countries. Therefore you need will power and friends who are enthusiastic about sport, and who are willing to give up their spare time."

Prof. Metod Klemenc, Founder of the International Children's Games
---