As the t-shirt says "The party doesn't start until the sausage comes out!" And what a party it was.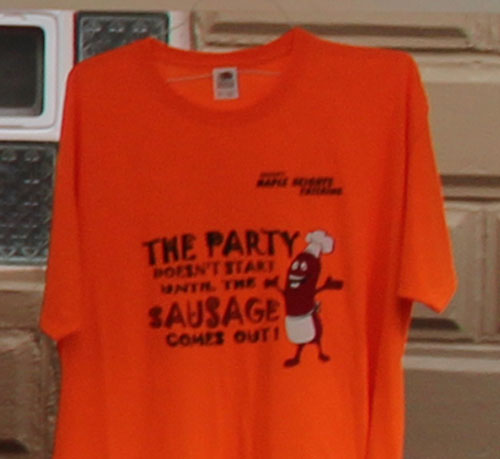 The 16th Annual Slovenian Sausage Festival had enough sausage and polka music to satisfy everyone. More than 1,300 hungry music-lovers enjoyed eight hours of polka music and savory sausages. The event was hosted by the National Cleveland-Style Polka Hall of Fame on Wednesday, September 11, 2019, at the SNPJ Farm in Kirtland, Ohio.

Fifty musicians and accordionists, including Canada's Polka King Walter Ostanek, volunteered their services at the fund-raiser for the Polka Hall of Fame.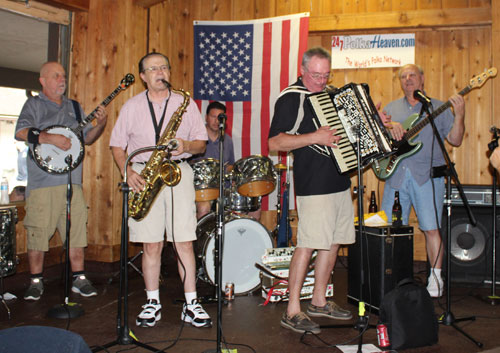 At the 16th Annual Slovenian Sausage Festival, Azman Quality Meats of Euclid, Ohio, earned the rare honor of winning both the Best of Fest Jury Award and the People's Choice Award. Raddell's Sausage Shop, from Cleveland's Collinwood neighborhood, scored runner-up in both categories.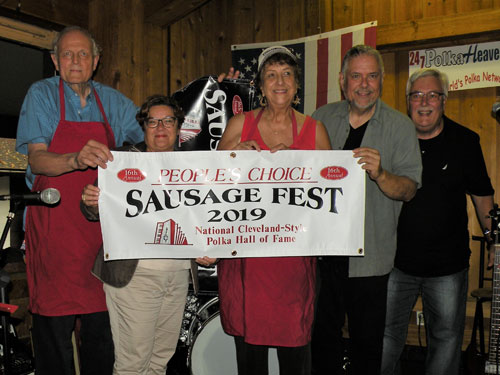 Bill Azman; Consul General of Slovenia Alenka Jerak; Marie Azman, Polka Hall of Fame President Joe Valencic; and Trustee Denny Bucar.

Attendees shopped for Slovenian gifts, pastries and, of course, sausage.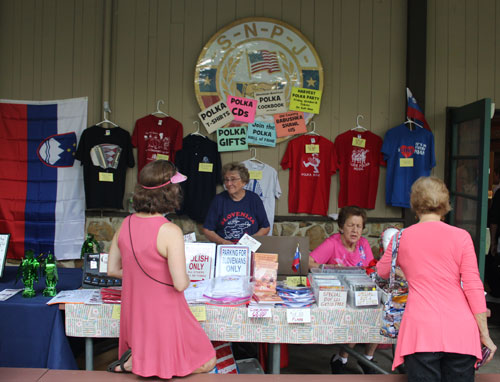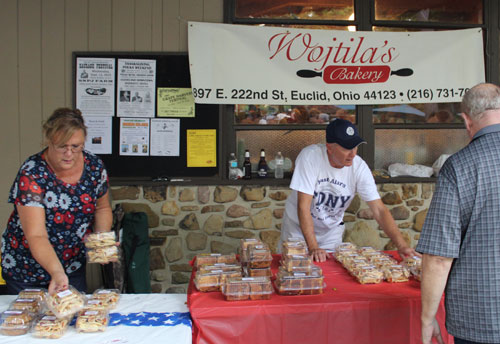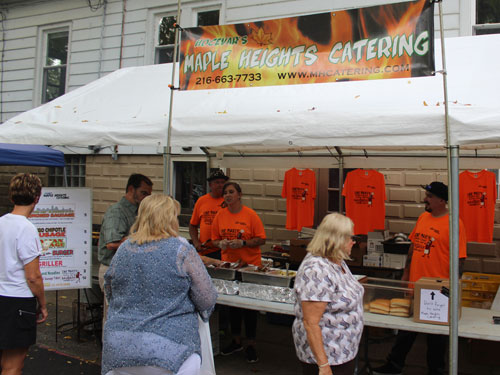 "This is the music and food I grew up with -- and my Dad, too, and he's ninety-one!" said Tom Scheid, a Willowick, Ohio, native, now working in Philadelphia. "That's why we're both here for this great event."

Bill Azman, proprietor of Azman Quality Meat, is a third-generation sausage-maker. When his grandfather first opened a butcher shop 95 years ago, he used recipes he brought from Slovenia. As winner of the People's Choice, Bill Azman's prize sausages will be served at the Polka Hall of Fame's three-day polka music festival, Thanksgiving weekend, November 28, 29 and 30, 2019, at Cleveland's Downtown Marriott Hotel.

The Slovenian sausage is made with pork, often accented with garlic, and then cured and smoked. Nearly 2,000 sausages were purchased at the event. Jury members included Hon. Alenka Jerak, Consul General from Slovenia, and Miss SNPJ 2020 Daniella Volpe, representing the Slovene National Benefit Society (SNPJ).

Music was everywhere at the SNPJ (Slovenska Narodna Podporna Jednota) grounds, even impromptu jam sessions as musicians warmed up.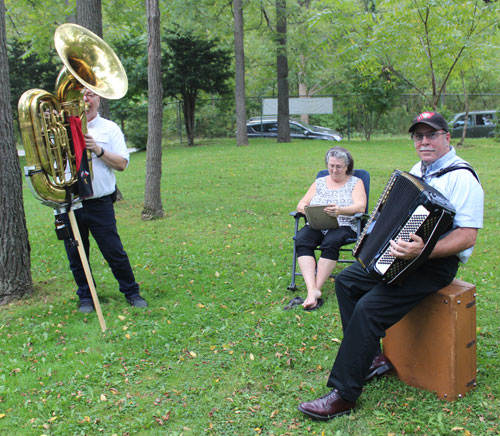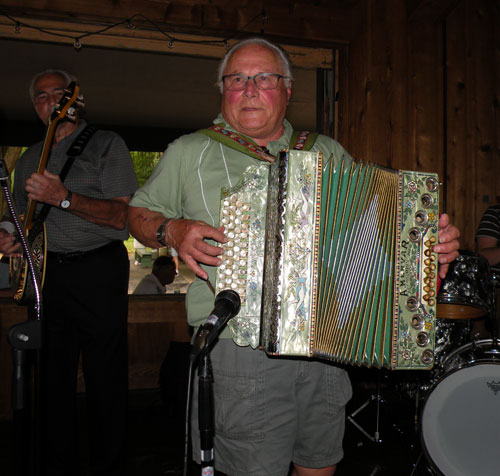 Ray Kovac of Warren, Ohio, entertains on his
green vintage Mervar diatonic accordion

The National Cleveland-Style Polka Hall of Fame celebrates the style of American dance music that emerged from the city's neighborhoods and became a national sensation with America's Polka King Frank Yankovic in the decades after World War II.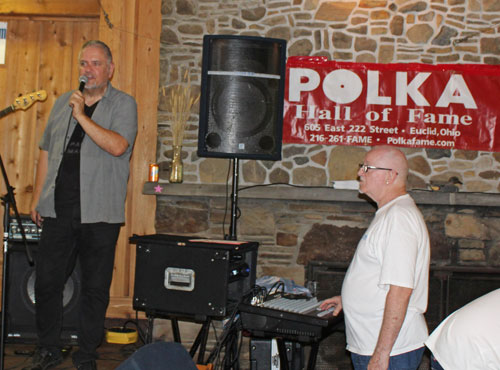 Polka Hall Director Joe Valencic served as MC of the Slovenian Sausage Fest

The museum is located at 605 East 222nd Street in Euclid, Ohio, in the city's historic former city hall. For more information, check the website at www.polkafame.com or call (216) 621- FAME.

Watch this short video tour of the Slovenian Sausage Festival which includes a lively polka from one of the bands.





***

Want to learn about ethnic and cultural events in Cleveland such as the Slovenian Sausage Festival? Sign up for the free eNews and every Tuesday evening you will receive a free e-mail listing the next week's events. It's easy and free.

Select 'WEEKLY' when you fill out the form for the free weekly eNews.

***

---
---
Top of Page
Back to Cleveland Slovenians