The Scottish community was well represented in the ClevelandPeople.Com International Pavilion at Ohio's Celtic and International Festival.
Scott Duncan, Chief of the Scottish Heritage Association of Northeast Ohio (SHANO), performed on the bagpipes and told about the origin of bagpipes and answered audience questions.
---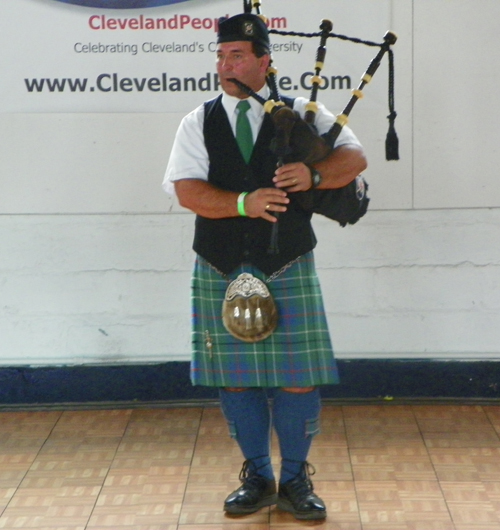 Scott Duncan



Jenny May Caronchi of the Jenny May School of Highland Dance performed several dances including a Scottish Highland Sword Dance and a Scottish Highland Fling Dance.




---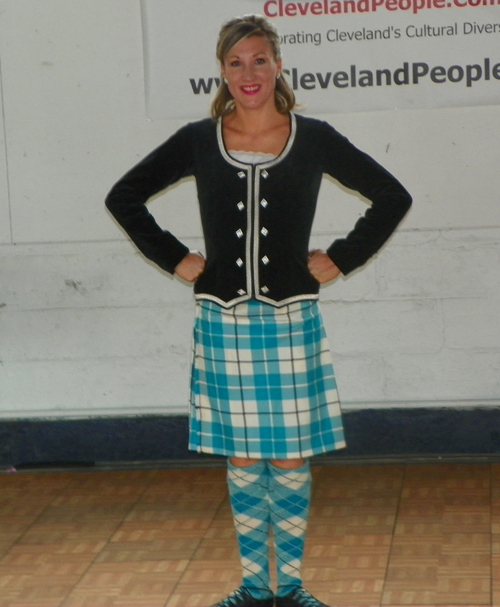 Jenny May Caronchi
---
---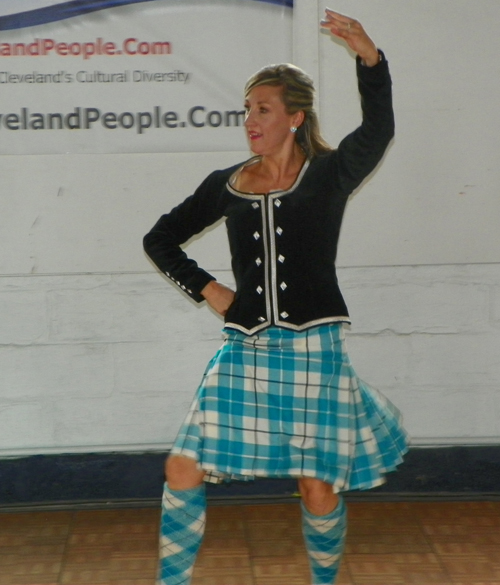 Jenny May Caronchi



Scott Duncan explained why Scottish dancers hold their hands like a stag and the reason behind the Sword Dance.




---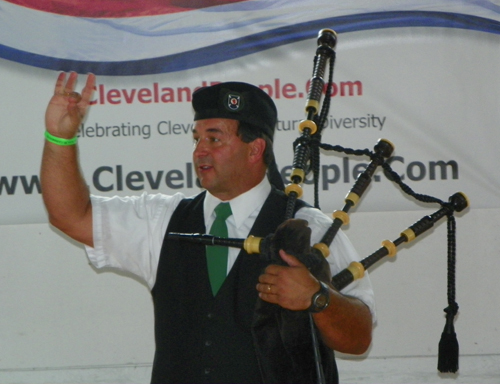 Scott also explained the origin of the instrument we call bagpipes. It predates Scotland. He told how the Great Highland War Pipe would lead troops into battle.



Scott was asked about the difference between Scottish Bagpipes and Irish Bagpipes. Irish pipes usually have 2 drones - a bass and tenor - while the Scottish have another tenor drone too.






---
---
Back to ClevelandPeople.Com International Pavilion
Top of Page
Back to Cleveland Scottish