On November 11, 2012, Cleveland area Scots gathered at the Kirkin' O' The Tartans ceremony at St. Bartholomew Episcopal Church in Mayfield Village. They displayed their tartans to receive God's blessing on the memory of the ancestors and those hardy Scots who crossed the ocean between the old world and the new world to build a better life.
A Kirk is a Scottish word for church. Tartan is the traditional garb of a Highland Scot. The Kirkin' of the Tartan is thus a traditional blessing of the tartan by the clergy.
A history of the Kirkin' of the Tartan by Tony Sumodi
Scott Duncan, Chief of the Scottish American Society (SHANO), read the Beatitudes in Old Scots and then begins the Kirkin o' the Tartans ceremony.
Enjoy these images from the 2012 Kirkin o' the Tartans.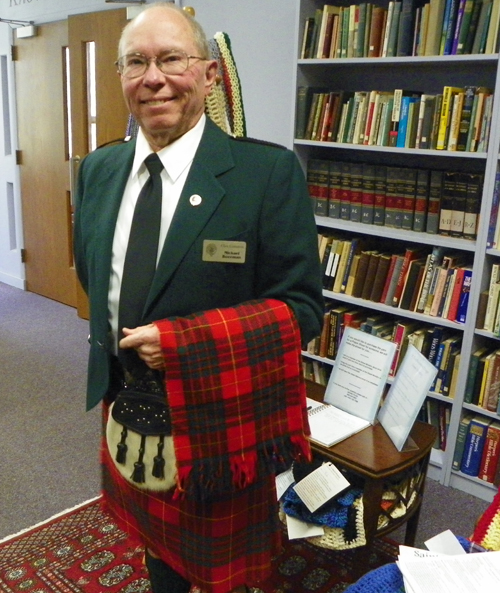 Michael Bozeman with Clan Cameron tartan


---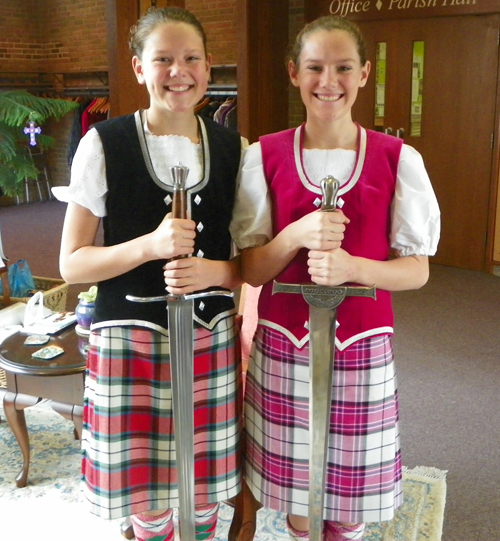 Laurel and Audrey Coppersmith


---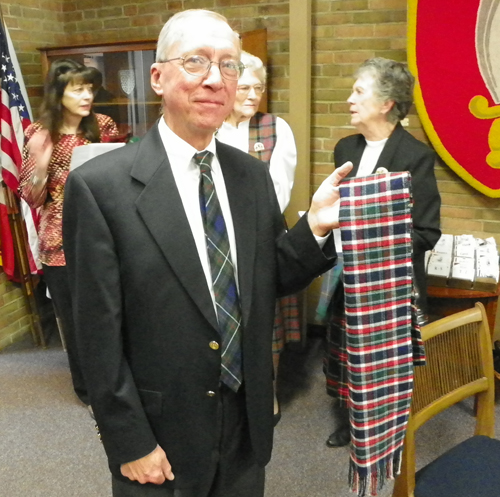 Peter Eloff with Ohio tartan
in memory of Ohio men and women who served


---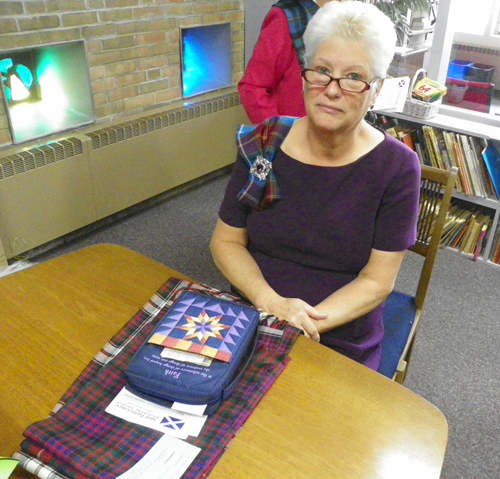 Donne Shepperly with Flower of Scotland tartan


---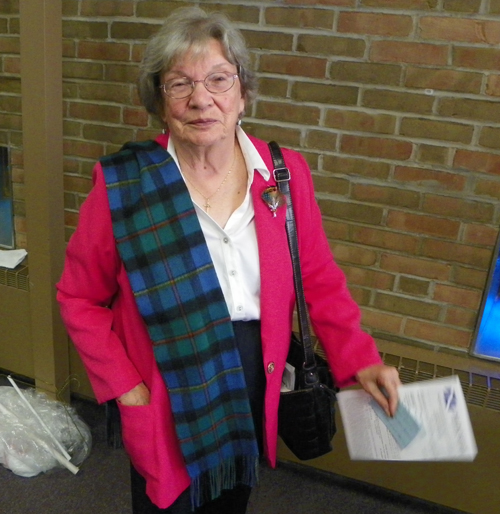 Mary Nichils with MacLeod of Harris Tartan


---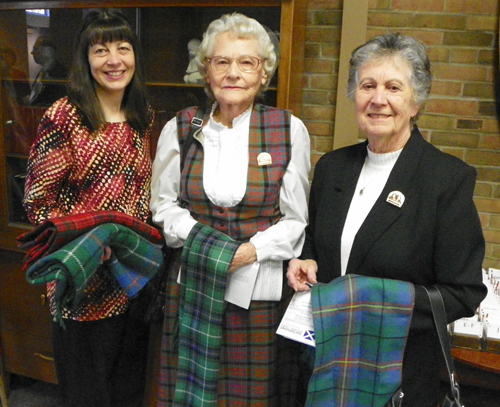 Jean Duncan with Duncan and Grant tartan,
Karen MacDonald with MacDonald tartan
and Elizabeth DeFrancesco with Carmichael tartan


---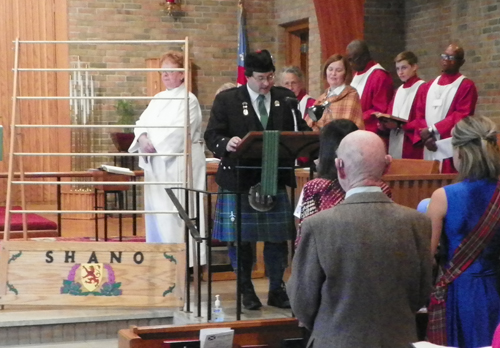 Kirkin o' the Tartans ceremony


---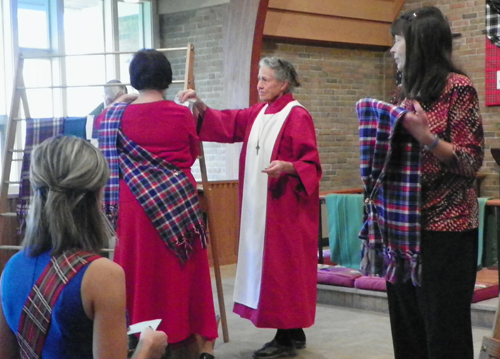 ---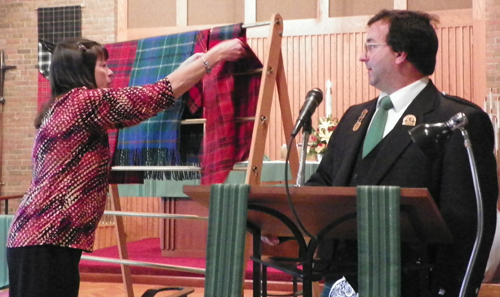 ---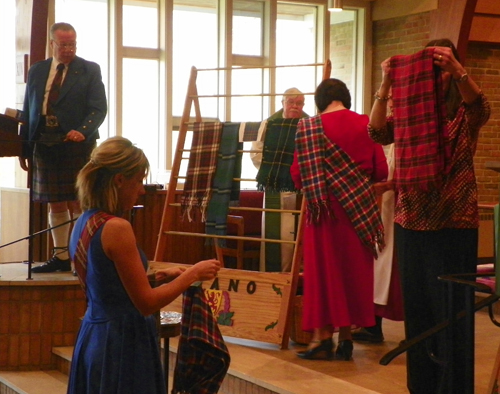 ---
---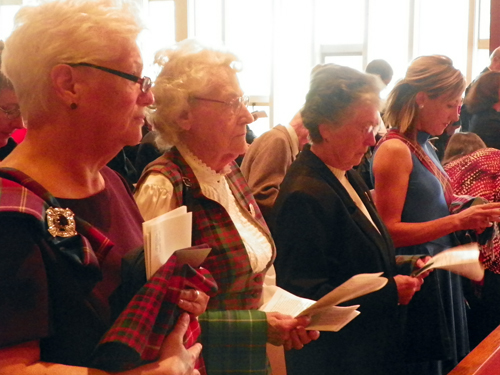 ---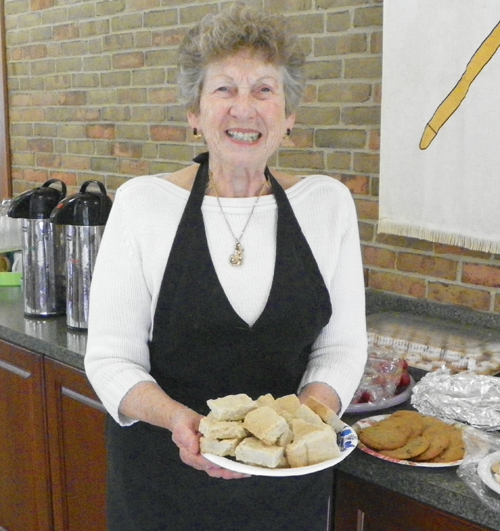 Noreen Clements with Scottish shortbread


---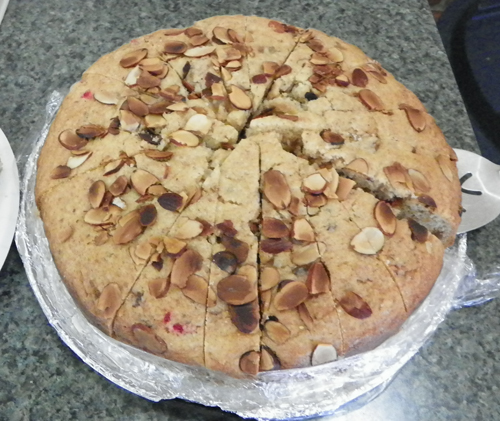 Dundee Cake with almonds


---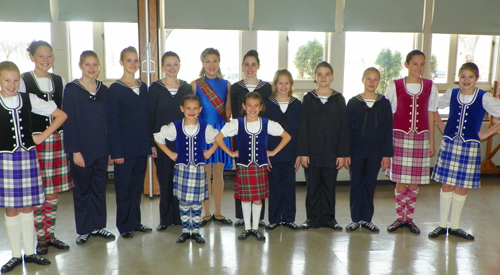 Jenny May Caronchi and the Heather Belles


---
A history of the Kirkin' of the Tartan by Tony Sumodi
---
Top of Page
Back to Cleveland Scottish