The Rusyn Cultural Garden, Living Traditions Folk Ensemble and Rusyn community took part in the 71st One World Day in the Cleveland Cultural Gardens on August 28, 2016. They began with marching in the Parade of Flags.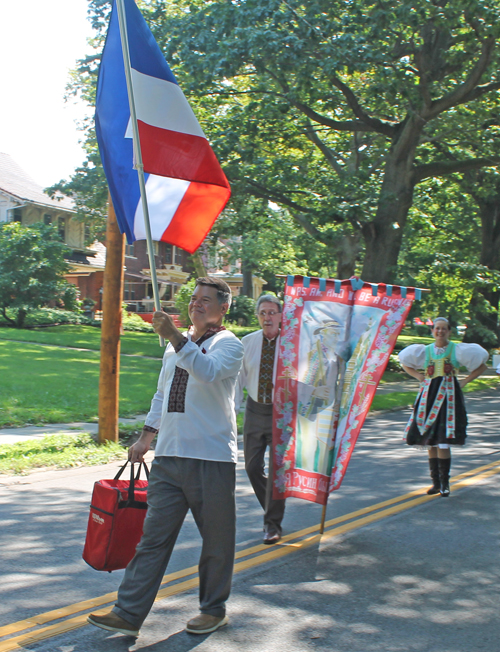 Rusyns in Parade of Flags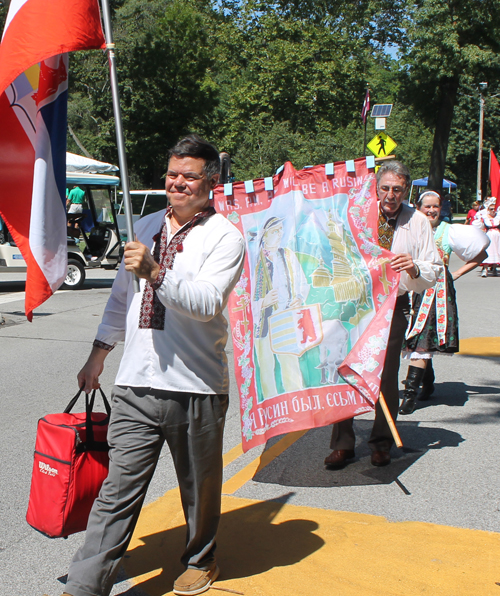 Throughout the day members of the Rusyn community of Cleveland hosted hundreds of visitors in the Rusyn Cultural Garden and shared Rusyn culture.
Marcia Benko in Rusyn Garden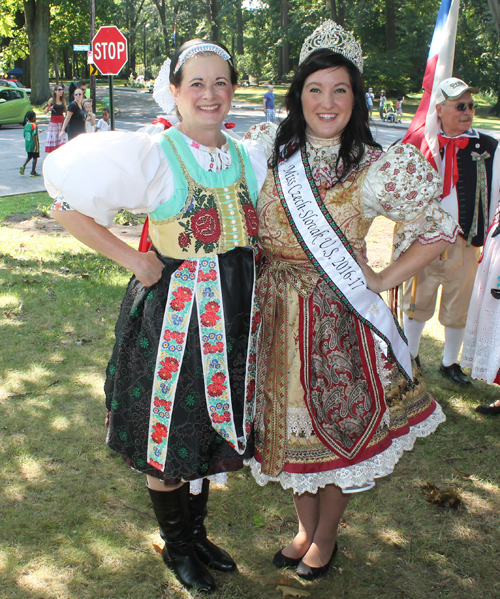 Rusyn Laurel Tombazzi and
Miss Czech/Slovak US Queen Miss Michaela Marenka Steager



Later on One World Day, Living Traditions Folk Ensemble performed on the main stage. This first dance from the Carpathian Mountains of southern Poland included a song, a polka and a czardas.

NOTE: All the images below with a white arrow in the middle are videos. (The other images are just photos) You can click on the white arrow to watch the video of whatever is described. Make sure your speakers are on and you can make the video full screen once it begins by clicking the icon in the lower right corner.

Next, 2 sisters-in-law from Living Traditions Folk Ensemble sang a song about young ladies in the old country who are looking for a guy to marry. The costumes are from the Zemplin regions, the most eastern part of Slovakia.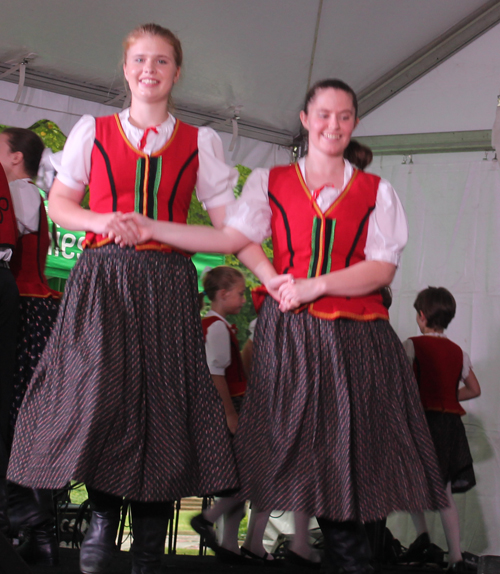 This is another a song from the Zemplin region, the most eastern part of Slovakia.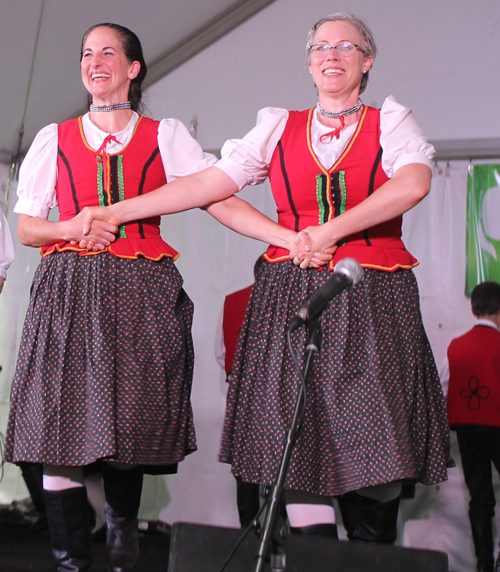 Children from Living Traditions Folk Ensemble danced a czardas.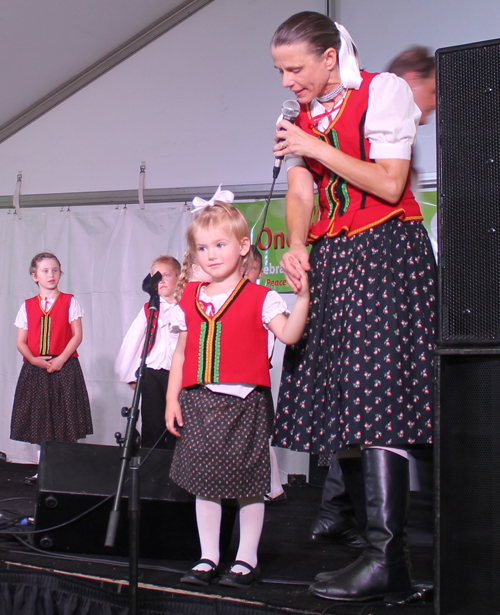 The grand finale was a song and dance from the most Southwest part of Ukraine - Leave me some flowers at the bridge for when I come back.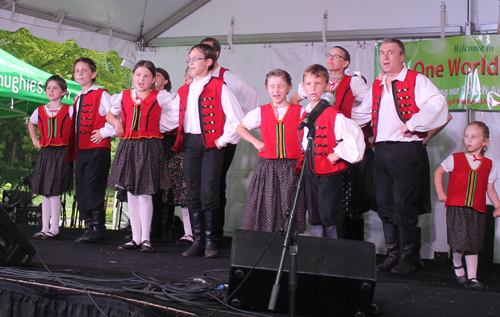 Living Traditions Folk Ensemble
See more from the 2016 One World Day
---
---
Back to Top
Back to Cleveland Rusyns
---
For sponsorship opportunities, please contact us.
Your message could be HERE!