The Romanian Cultural Garden was dedicated in 1967.
---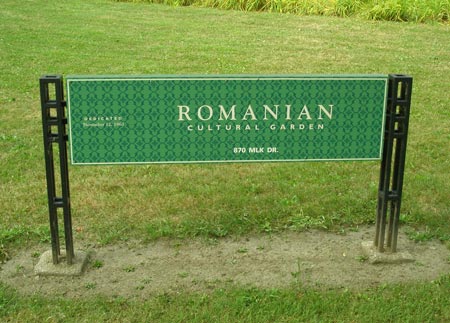 ---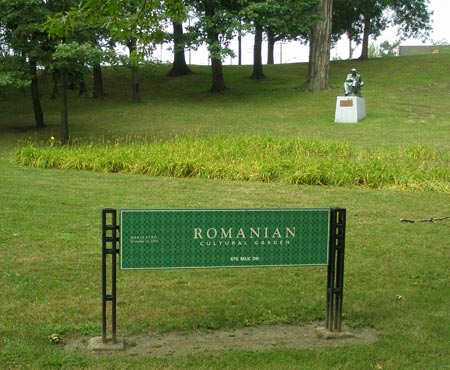 ---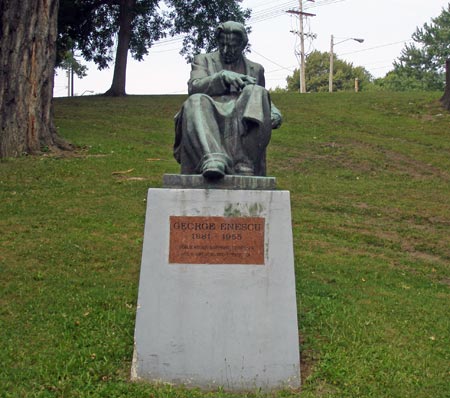 George Enescu statue in Romanian Cultural Garden in Cleveland

George Enescu was a Romanian composer, violinist, pianist, conductor and teacher. Pablo Casals said Enescu was "the most amazing musician since Mozart"
---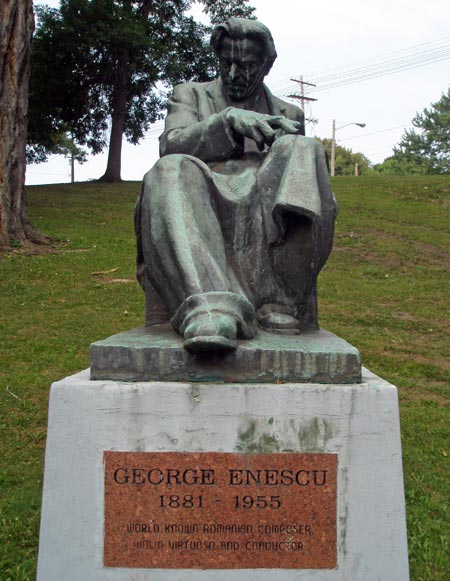 ---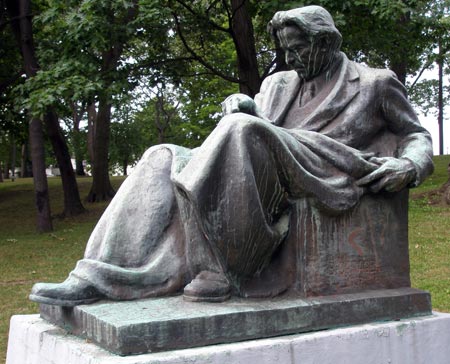 ---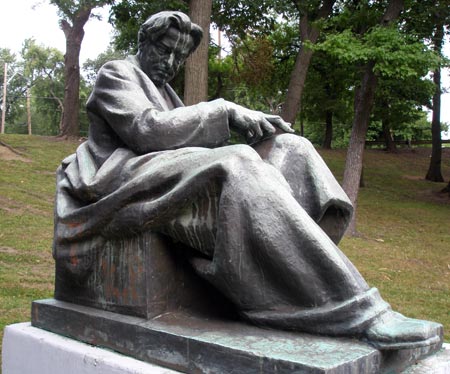 ---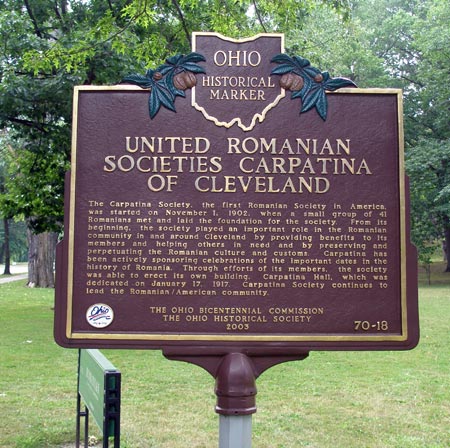 This Ohio Historical Marker was erected on September 14, 2003 at the Romanian Cultural Garden



The text reads:

The Carpatina Society, the first Romanian Society in America, was started on November 1, 1902, when a small group of 41 Romanians met and laid the foundation for the society. From its beginning, the society played an important role in the Romanian community in and around Cleveland by providing benefits to its members and helping others in need and by preserving and perpetuating the Romanian culture and customs. Carpatina has been actively sponsoring celebrations of the important dates in the history of Romania. Through efforts of its members, the society was able to erect its own building, Carpatina Hall, which was dedicated on January 17, 1917. Carpatina Hall was sold in the early 1970s.
---


The other side reads:

The Union and League of Romanian Societies, Incorporated was formed in 1928 from a unification of two separate fraternal organizations, the Union and the League. The Union, founded on July 4, 1906, was originally organized for the purpose of promoting the general welfare of its members through life insurance policies obtained through individual societies located in the United States and Canada. The societies of the Union and League offer social interaction within their local lodges and through the strength of the larger parent organization. The purpose of the current Union and League is to maintain and encourage Romanian cultural heritage by promoting interest in Romanian ethnic values through cultural activities and to sustain loyalty to the United States and Canada among its respective members.